Have you ever wondered about Noah's Ark? I mean how would all of those animals fit in the ark and how would they have been taken care of for so long? Well, luckily, there is a place in Kentucky where you can see for yourself how all of it might have worked. Also, they have a large, separate RV parking lot so it's easy to visit on your travels.
The Ark Encounter was chosen as the Best Religious Museum by USA Today's Reader's Choice Awards in 2020. The park's centerpiece is the massive ark built according to the dimensions given in the Bible. Whether you are a Christian, just curious, or even a skeptic, you will find it hard not to be impressed by the size, ingenious solutions, and exquisite craftsmanship of the ark.
Guest Post by Robin Buck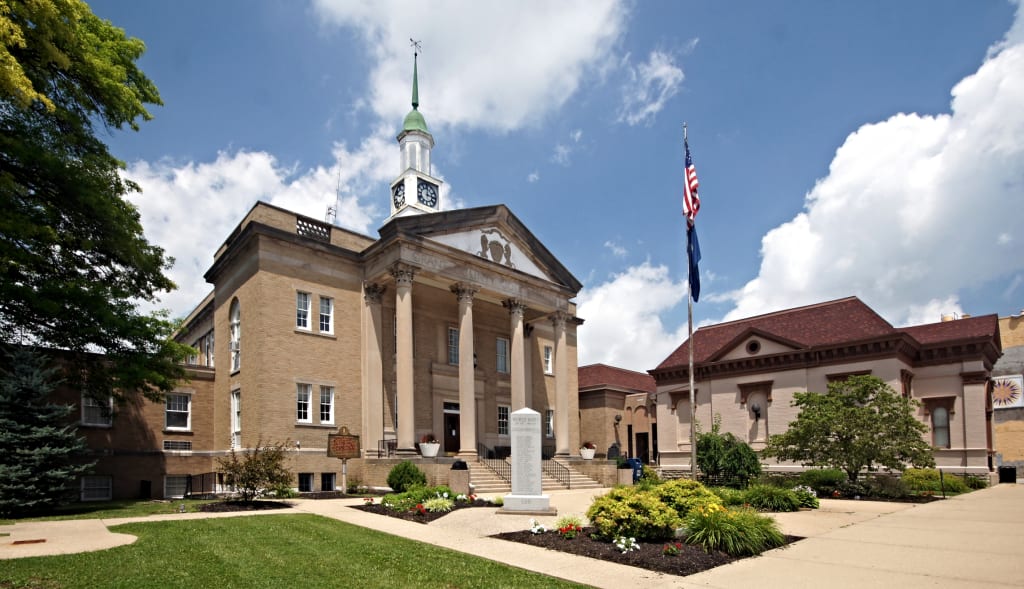 Ark Location
Located in Williamstown, Kentucky, right off I-75, the Ark Encounter is an easy drive from both Louisville to the west or from Cincinnati to the north. It is open 7 days a week and offers tickets for a one-day visit, multiple days, or in combination with their nearby sister organization, The Creation Museum. Once you park and get your tickets, a large comfortable tour bus takes you on a short ride out to the park.
Ark Details
As you approach and get your first look at the ark, the sheer size of the gigantic structure will amaze you. The ark stands 51 feet tall, 85 feet wide, and 510 feet long, making it the largest freestanding timber-frame structure in the world. Just to give you an idea of the size, it is over 1.5 football fields long and could hold 447 semi-trailers inside it! While it is easy to be awed by its large size, you will be equally amazed at the artistry of the Amish craftsmen who helped to build it.
Before visiting the ark, I had difficulty imagining how it might have looked and functioned. But now the designers make it possible for us to walk through a replica that is as historically accurate as possible. No one knows the exact floorplan, but the exhibits are based on clues from scripture and what is known of that time. Some artistic license was used to fill in other features that were unknown such as what Noah looked like and what his living areas might have been like.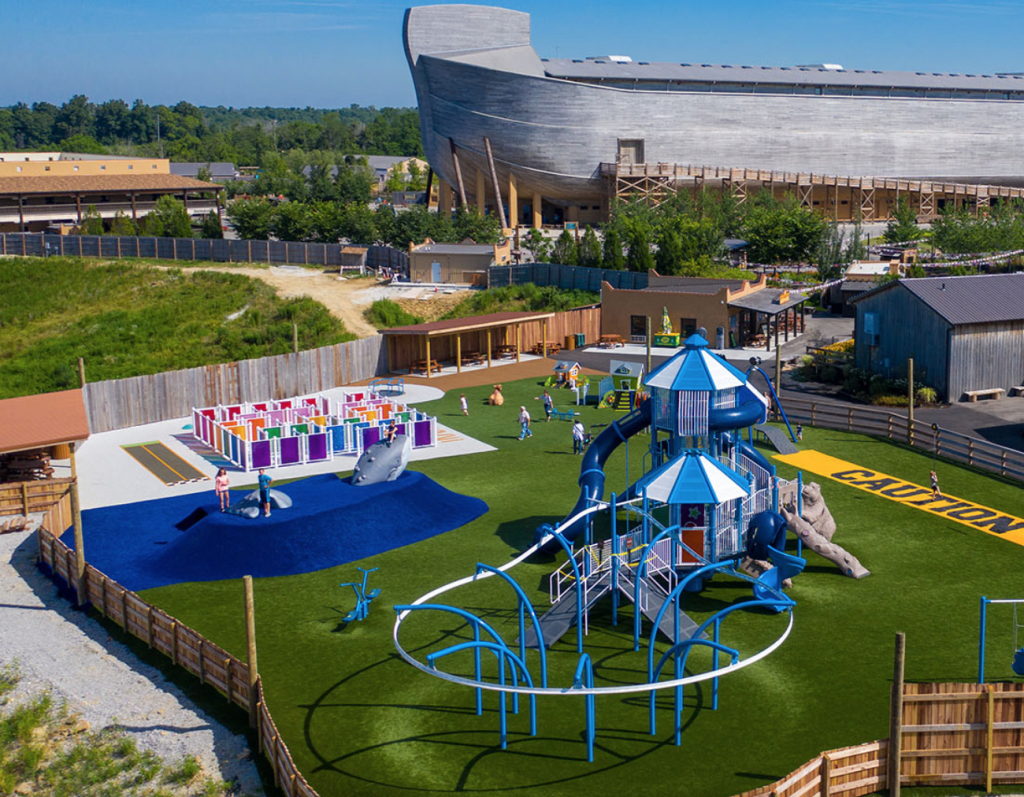 Deck 1
As you walk up the ramp to Deck 1 you will hear sounds of heavy rain, wood creaking, and waves crashing to set the scene. There are exhibits of animal cages and explanations of the animal "kinds" that would have been taken onto the ark. You can see rows of storage vessels and bins along the walls to hold provisions. At the far end is a smaller scale model ark with well-laid out graphics of how everything would fit into it and ingenious details about its construction, design, and operation.
Deck 2
Deck 2 starts with information on the pre-flood world and a short video option in the theater. More animal cages and displays discuss how all the thousands of animals would be cared for by just 8 people on the ark. Innovative solutions are proposed for managing feeding, getting water, getting rid of waste, and even lighting the interior. Very realistic dioramas show areas for a wood workshop and blacksmith shop that would be needed for maintenance on the ship and for life after the flood receded. There is also a great photo op at the large ark door.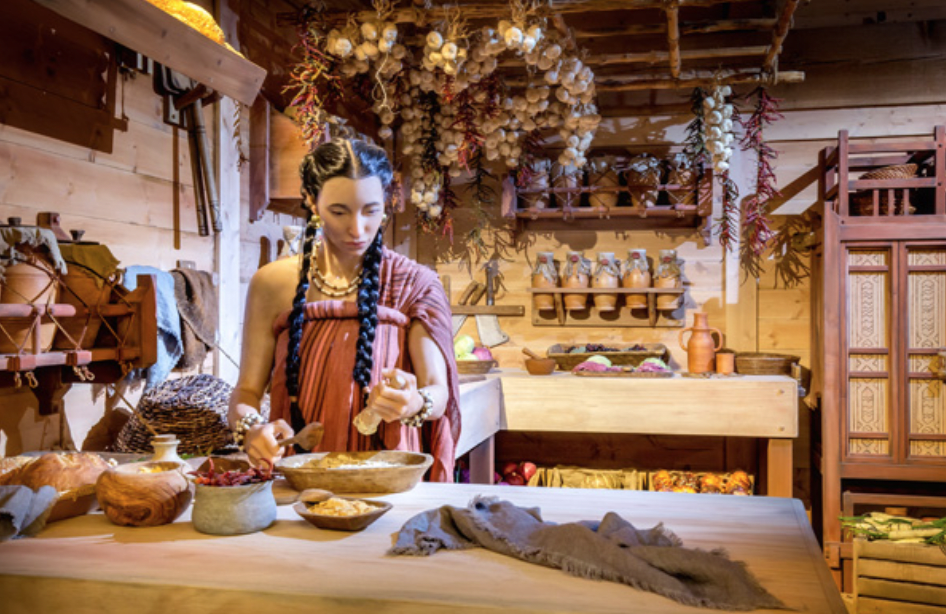 Deck 3
As you move up the last ramp to deck 3 you will see lifelike models of Noah and his family in their living quarters. A garden and cooking area are key to survival since they spend almost a year on the ark. Another video is available at the theater on this floor. Finally, this uppermost level shows how the flood impacted our world with exhibits on flood geology, flood legends, and the ice age. The last section focuses on historical timelines and the Bible.
The Park Grounds
You can easily spend several hours learning about the ark and seeing how Noah, his family, and the animals might have lived on the giant ship. But there are even more things to do at Ark Encounter. The Ararat Ridge Zoo has many animals from around the world plus a petting area. There is an old-fashioned carousel, a new virtual reality ride, a zip line, and a large playground. You will find several dining options for when you need to recharge, and of course, gift shops to find that special memento of your visit.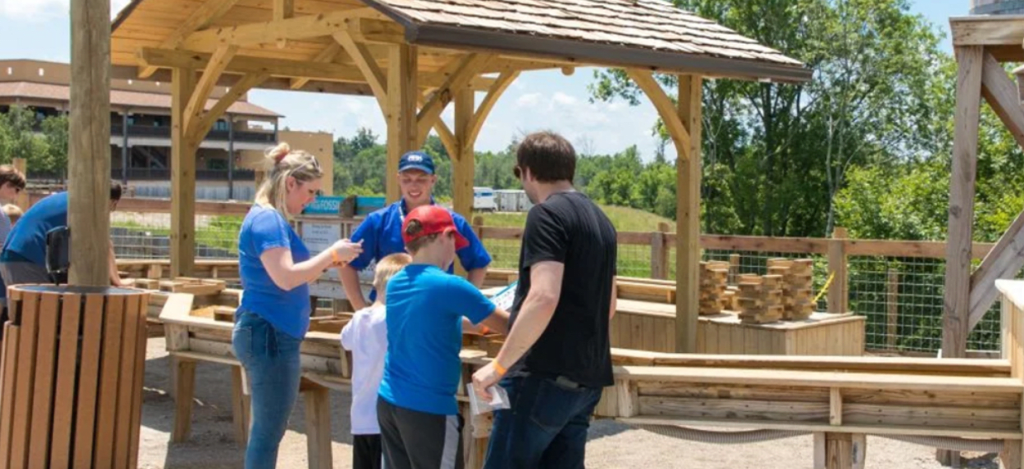 A Fun and Engaging Stop
I was so happy we added the Ark Encounter to our RV travel itinerary. The amazingly realistic detail of the ark really brings the story of Noah and the flood to life. The creators provide so many informative displays that answer those questions about what life might have been like during this major biblical event. Plus, the additional activities make this is a fun and engaging stop for the whole family.
Robin and her husband, Mike, are Air Force veterans and empty nesters who travel full-time in their Entegra Anthem motorhome. Always ready to explore, they love nature and wildlife, meeting new friends, and discovering America's many hidden gems. Robin chronicles their adventures and experiences on her travel blog RVing with Robin.