As we travel around the country in our RV, we have enjoyed visiting a variety of attractions. First, we discovered how much fun national parks are and made a point to see as many as we could along our travels. Then we found presidential libraries and enjoyed those as well. More recently, we have added state capitols to our list of fun places to visit.
A good thing about state capitols is that there are 50 of them…one in each state. No matter where you travel, it is likely that you will be near a state's seat of government at some point. Once you go inside one of these historic landmarks you will want to keep seeing more of them.
Guest Post by Robin Buck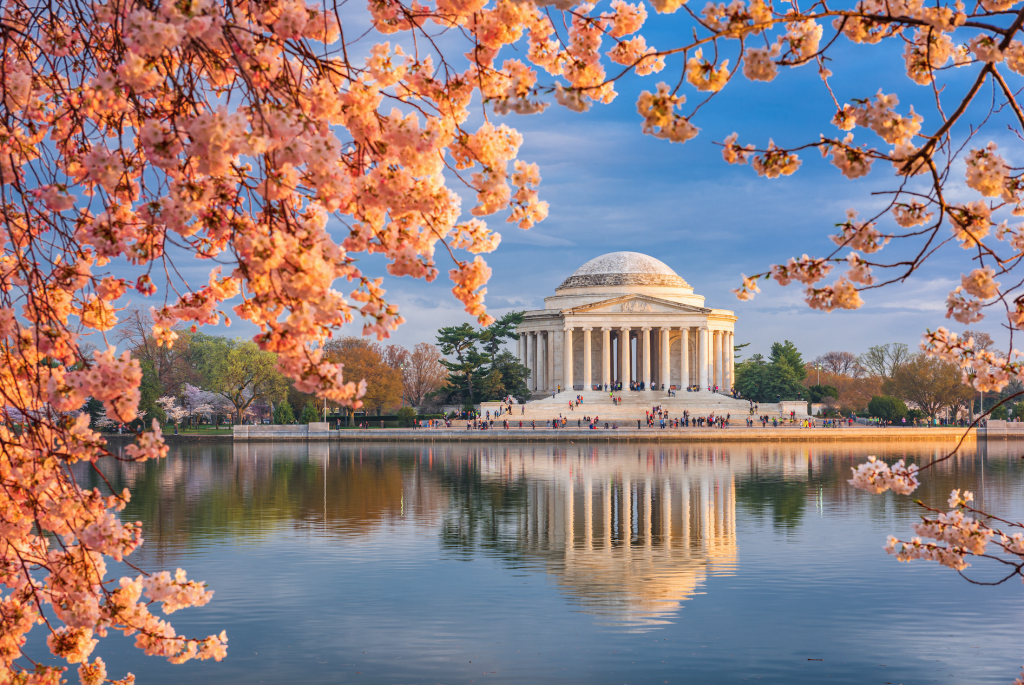 Capital vs Capitol
While a city is a state's capital, when we refer to the physical structure it is called a capitol building. Interestingly, only 39 of the 50 states use the word capitol in their name (most of the others are called state houses). Whichever term they use, these important buildings are where a state's government resides. Usually, it contains the governor's office and meeting places for the state legislature and sometimes even the state's highest court.
A Free Attraction
Every state capitol proudly welcomes visitors to come inside and learn more about their state. You can opt for a self-guided tour or better yet, sign up for a docent-led tour to learn interesting facts and tidbits about the capitol. You can discover much about the history of the state and its leaders, while also viewing amazing architecture of every style and design. We have seen ornate domes, colorful flags, historic paintings, sculptures, and documents that are important to that state's history.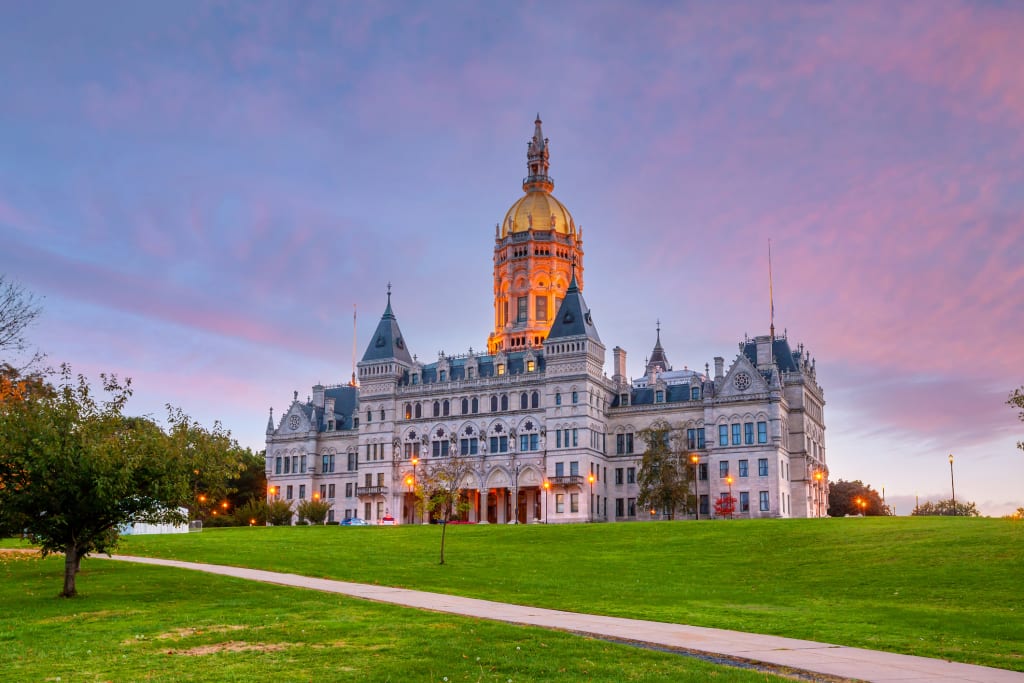 Seeing Government at Work
State capitols are one of the few places that give you an up-close look at the legislative process. You can view the House and Senate chambers or maybe observe proceedings from a public gallery if they are in session. Even if you don't get to see legislators in action, capitol websites are full of informative articles for understanding how government works, how bills are passed, and current state issues. A benefit of seeing your home state's capitol is that you are able to visit with your representatives if you desire. Usually, it is best to make an appointment to do so.
Tips For Visiting
Always check the capitol's website or call to confirm hours of operation and tour availability. Most capitols are only open during the business week, so keep that in mind for planning your visit. Arrive early to get a good parking spot and locate the correct entrance to use (there are often many!).
We like to allow time to wander the grounds and take pictures before we go inside. If you have arranged to be on a guided tour, show up at the meeting point about 15 minutes early to check in. Some state capitols have gift shops where you can buy a souvenir of your visit.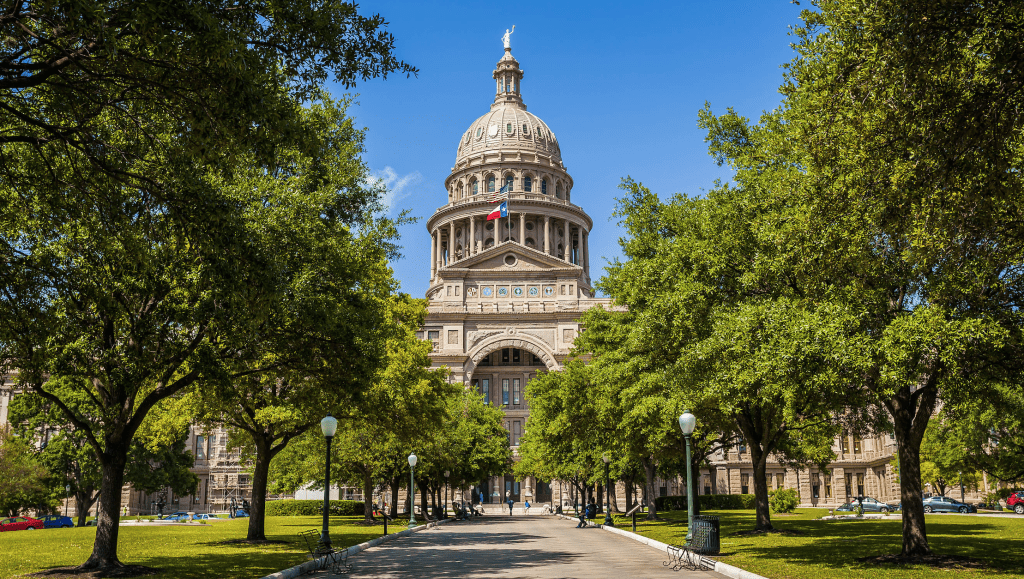 Keep Track of your Visits
Just like we have a national parks passport for documenting our national park travels, you can purchase a passport book called The Capitol Collection to remember your visit to state capitols. There are also some great books out there that give you history, architectural information, and amazing pictures of each state's capitol. Two good ones are State Houses – America's 50 State Capitol Buildings and Fifty State Capitols: The Architecture of Representative Government, which also has a cool map for the shortest road trip to see all 50 capitols and a Facebook group as well.
See Interesting Sights
The structure of the state capitols can be as different as the states themselves. We enjoyed seeing the only round capitol which is in New Mexico and the tallest capitol (34 floors) in Louisiana. In Kansas we visited one of the few capitols that allows the public to climb up 296 feet along a narrow spiral stairway to see the beautiful inner and outer domes. We learned that 11 state capitol buildings don't even have a dome! Each capitol is unique and interesting in its own particular way.
Here is a really cool graphic that shows drawings of all 50 capitol buildings illustrated to scale. You can see their official name and location, size and shape, and the year completed. It is fascinating to see how different all of the capitols are.
Reading about the state capitols can be very interesting but seeing them in person is even better. You will be amazed at the beauty of each capitol's architecture and grounds, intrigued by the state's rich history, and inspired by its important people. These places provide both a beautiful historical museum and living history in the making.
Robin and her husband, Mike, are Air Force veterans and empty nesters who travel full-time in their Entegra Anthem motorhome. Always ready to explore, they love nature and wildlife, meeting new friends, and discovering America's many hidden gems. Robin chronicles their adventures and experiences on her travel blog RVing with Robin.