Summer is a great time for RV trips and getting out to enjoy nature. Campers everywhere are looking forward to exploring new places and having fun adventures this year. Unfortunately, summer is also hurricane, thunderstorm, or tornado season in many areas. While the hope is that you won't encounter severe weather during your travels, it's important to have a plan in case it pops up.
Before we started traveling full-time in our RV, I didn't really pay that much attention to the weather. However, after 3 years on the road we have learned that watching the weather and the RVing lifestyle go hand in hand. We now know some key things to be aware of and how to plan ahead in case the worst happens. The next time you head out in your RV, having a plan for severe weather will make sure you and your family stay safe.
Guest post by Robin Buck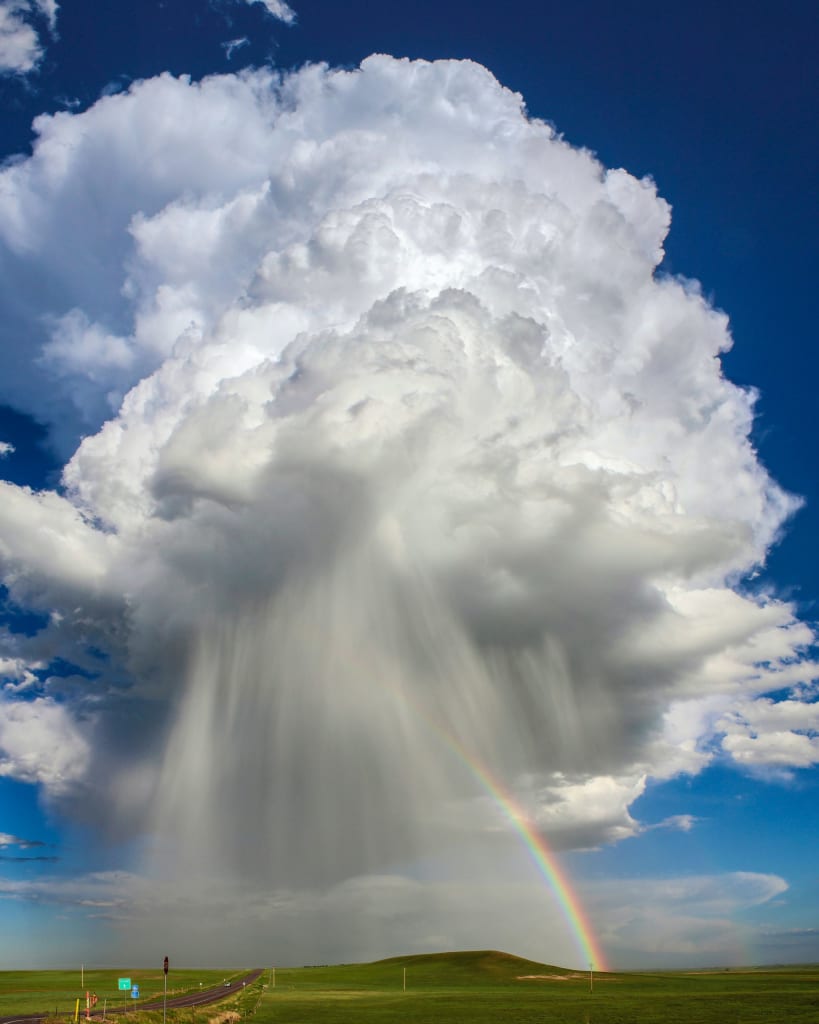 Monitor The Weather
Before you even leave for your trip, it is important to know what's going on with the weather both in your current location and the areas you plan to travel through and stay in. Since weather can have a significant impact on an RV, keeping tabs on it should be a priority on a day-to-day basis. Obviously, the first choice would be to avoid potential severe weather areas and just go somewhere else. Many times, though, you don't have enough warning to get out of the danger area and you must be able to react in a very short time.
There are many ways to follow weather reports and to get notifications in a timely manner. A NOAA weather radio broadcasts weather information including warnings, watches, hazards, and forecasts 24 hours a day, 7 days a week. We also like using one the many apps available for your phone, including The Weather Channel, Weather Bug, and Wind Alert. You can manage the alert settings on the apps so that you get notifications of weather danger based on your current location. Up-to-date info and warnings are also available from local radio or tv channels. One thing to remember when traveling is to know what county you are in because weather alerts are most often issued by county rather than city name.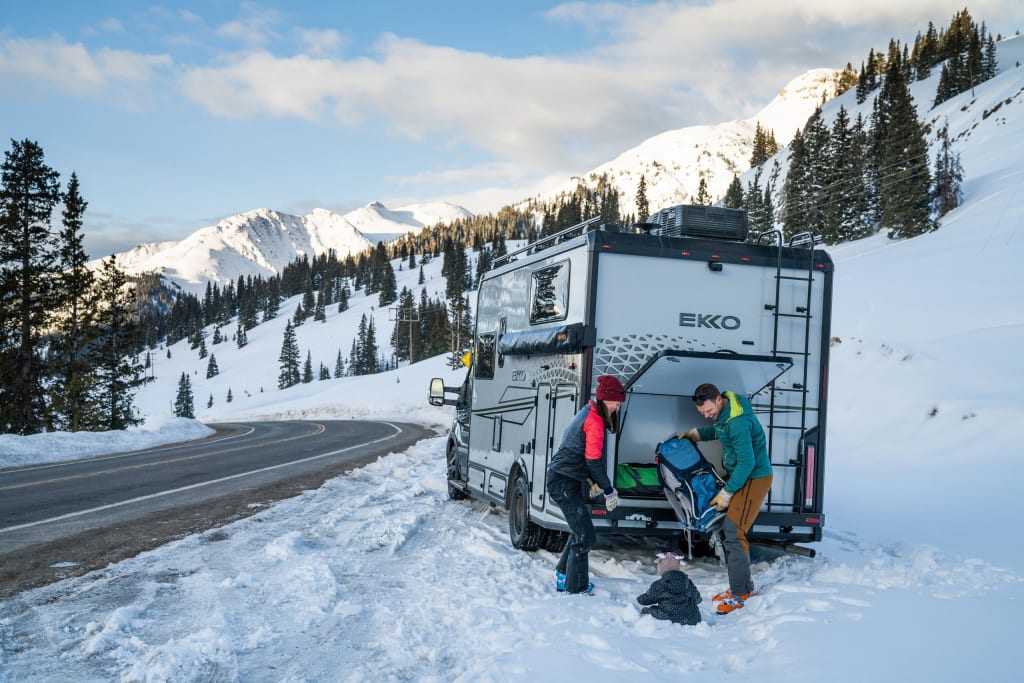 Have A Plan
Just like all good scouts, "be prepared" should be your motto when camping. The more you can plan when things are calm, the easier you will be able to handle the high stress time of a severe storm situation. You don't want to be making key decisions or trying to find your gear while your RV is rocking, or when tornado sirens are blaring. One of the first things we do upon arriving at a campground is to ask if there is a storm shelter available and how local emergency notifications are handled. The office personnel will provide information on what to do in event of a weather situation and can tell you which local radio or tv stations to monitor.
You absolutely need to prepare a "go bag" with things you will need should you have to evacuate to a storm shelter. You can either have a bag pre-packed or at the very least have a written list of items to grab once a situation arises. Some things to consider packing are a flashlight, spare batteries, weather radio, prescription medicines, water, snacks, vehicle keys, wallet and passports, checkbooks, pet items, cell phones, and a change of clothing. Think about the essentials you would need in case you are out of your RV for 24-48 hours. Also, if you know a storm is possible, make sure to charge your cell phones and replace batteries in flashlights and radios just in case.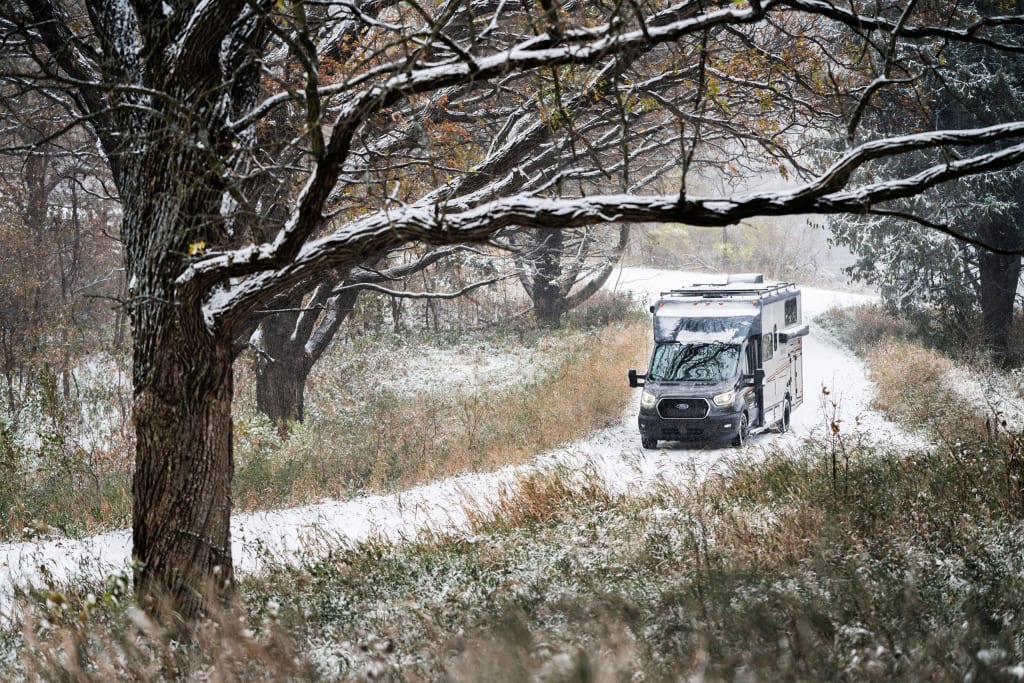 Prepare The Rv And Yourselves
If you find yourself faced with a severe weather watch at your campground, you can take steps to prepare your RV. Anything left outside could become a flying object during a storm, so put away chairs, grills, toys, tables, and other small items. Make sure to stow window awnings so they aren't torn and close blinds to help protect windows. Filling up your freshwater tank will add weight and ensure you have water should utilities be disrupted. It is also recommended that you turn off propane and disconnect electrical power to safeguard your camper. If you have slides on your RV, putting those in will lessen the effect of high winds on the vehicle.
Once a weather watch is issued for your area, all family members should get dressed and put on their shoes (yes, put them on now). Collect your go bag items and double check that everything is there. You should be ready to head out as soon as you hear the warning alert instead of scrambling to find clothes and shoes. Pants, long sleeved shirts, and sturdy shoes will give you protection from flying debris. Grab a jacket and a cushion or towel to sit on in the shelter as well. Don't forget to let family or friends know where you are, and then check in when you are able to.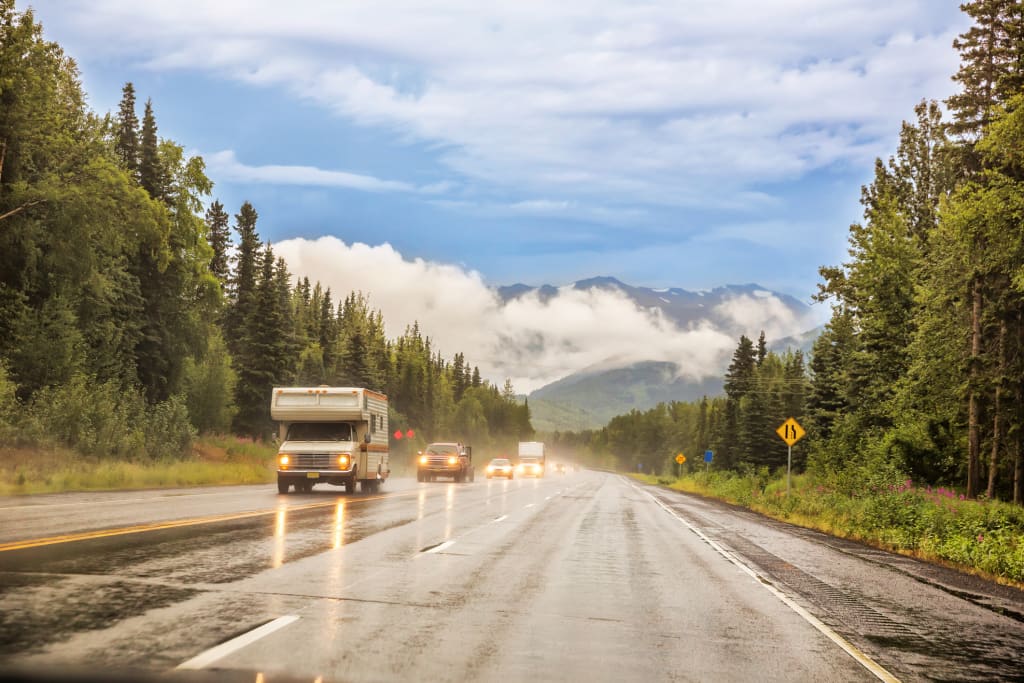 Know When To Go
So now you know all about preparations, but how do you know when it is time to evacuate to a shelter or safe place? A severe weather watch is an early alert that severe weather is possible in your area. This is the time to prepare your go bag and your RV, as well as get dressed. When the weather warning occurs, now severe weather has been spotted or reported in your area. Radio alerts and siren warnings will sound. This is the time to head to the shelter with your family members, pets, and belongings.
While all of this storm information sounds scary, it is always better to be safe than sorry. Just like having insurance (which you should have for your RV and belongings, by the way), you are protected just in case the worst happens. None of us wants to experience severe weather, but the fact is that all of us are likely to encounter it during our RV travels at some point. Staying alert and having a plan will help you to think clearly and act quickly should you need to. By taking protective and proactive measures, you can ride out the storms and stay safe no matter where your travels take you.
Robin and her husband, Mike, are Air Force veterans and empty nesters who travel full-time in their Entegra Anthem motorhome. Always ready to explore, they love nature and wildlife, meeting new friends, and discovering America's many hidden gems. Robin chronicles their adventures and experiences on her travel blog RVing with Robin.