Whether you are a part-time RVer or you travel full-time, there will be times that you miss the friends and family you left back home. Even though you are enjoying the fun and freedom of the RV lifestyle, it's natural to want to stay connected to your loved ones while you are gone. When you aren't close enough to stop by in person, there are many creative ways you can keep in touch while you are on the road.
Luckily with today's technology, staying up with the happenings of your friends and family is easier than ever. It doesn't matter if you are across the state or across the country. The biggest thing is to make the effort to stay in touch, so you feel connected and involved in the lives of those you care about. That way you can enjoy your adventures on the road and still share your good times with those you are missing.
Guest Post by Robin Buck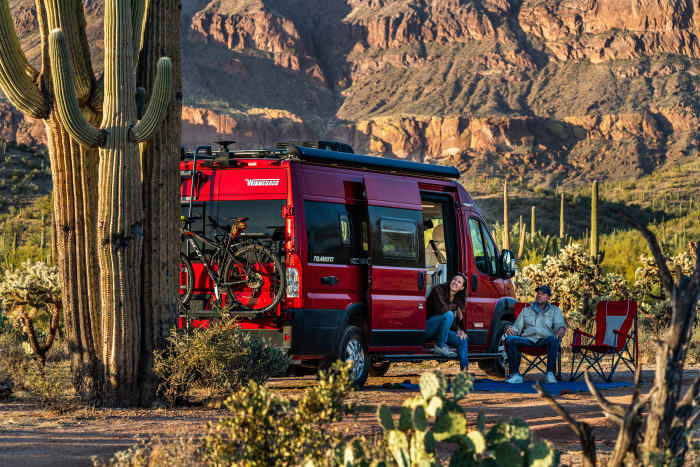 Staying Connected with Phone and Video:
One of the easiest ways to reach out and touch someone is to just pick up the phone. We don't do that as often as we used to with all of the other technology available to us today. To me, though, there is nothing better than hearing the voice of someone I love and having that instant connection. Before you hit the road, check with your cell phone carrier to make sure you have a plan that covers your calling needs while you are traveling.
Some people prefer to do a video chat instead of a regular phone call. You can use applications like Zoom, Skype, Facetime, WhatsApp, or Google Duo that allow you to both hear and see your family and friends. It is easy to use these applications from your phone since it is smaller and can be used wherever you are. Or if you prefer a bigger screen then you can set up your laptop in the RV to video chat. Another benefit of these applications is that you can invite multiple people to join your call at the same time.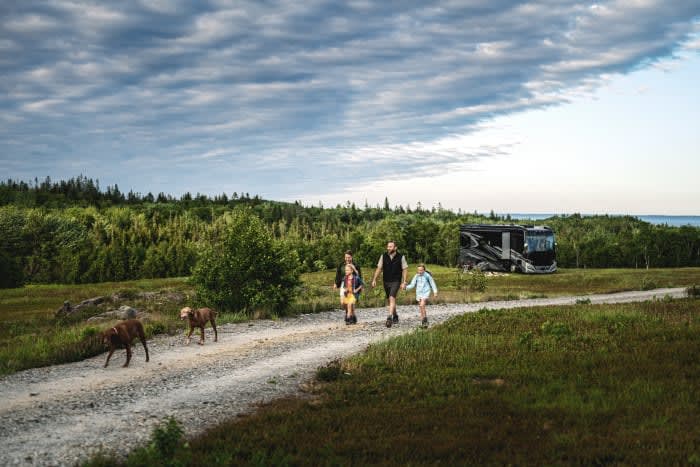 Staying Connected Online:
When you are on the road, it's helpful to have an internet connection to stay in touch. If your campground doesn't offer Wi-Fi or you are boondocking, you can still get connectivity through a hot spot. A mobile hot spot or cellular router are separate small devices available for rent or purchase, or you can get a wireless plan that includes a hot spot on your cell phone.
When you have connectivity, using Facebook, Instagram, or other social media platforms makes it easy to keep in touch. You can share your photos, travel stories, and other info with those you choose. If you prefer, you can set up a Facebook Group just for your family and friends. That way you can keep it private and only add the people you select to the group. It's a great way to communicate with each other and share updates on things going on in your lives.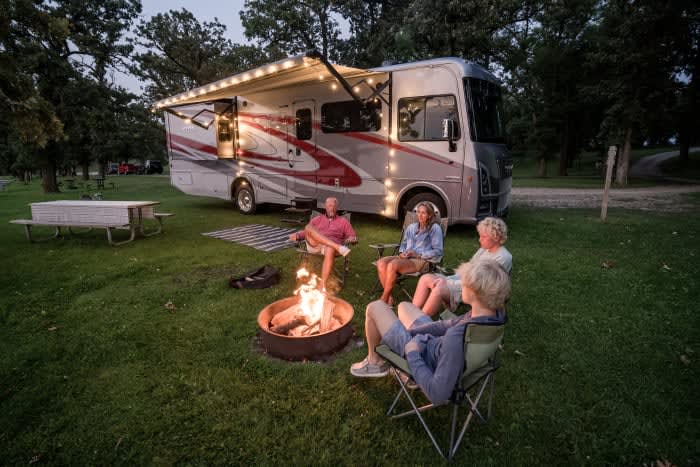 Staying Connected Through the Mail:
Handwritten correspondence is getting to be a long-lost art. People are used to getting bills and advertisements nowadays, but personal mail is very rare for many of us. We have found that sending postcards is a fun way to let others know where we are and what we have been doing. They are short and easy to write, and our family and friends have all told us they love getting real mail.
Sometimes, though, it can be a challenge to find a good card, write on it, get a stamp and then find the post office… all in an unfamiliar place. I discovered TouchNote, a service for sending postcards, greeting cards, and other photo products online. Within minutes, I can now use TouchNote's mobile app to compose a postcard and send it in the mail without ever leaving my motorhome! I love being able to use my own photos from our travels to make the cards personal and unique. You can even use your own pictures for the stamps!
As far as being able to get our mail on the road, there are several options available to RVers. We have been happy using the mail service through Escapees RV Club. Although we can pay bills online and handle correspondence via email, there are still some items that must come through the mail. Since we travel full-time, it gives us an address to receive our paper mail. We just call and have our mail forwarded to wherever we are staying during our journey.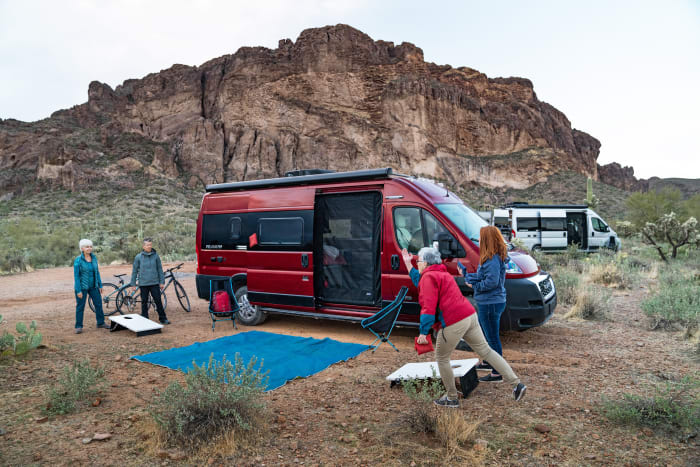 Staying Connected is Key:
Whichever way you choose to stay connected with loved ones, the key is to just do it. Don't get so busy in your travels that you put off a phone call, miss a family post on social media, or forget to send that postcard. Even a brief chat or note can mean a lot!
Make the effort to be consistent and deliberate in your communication. Your family and friends will look forward to hearing from you and it will help you all miss each other less. You will have fun enjoying your adventures while still feeling connected and knowing your relationships are staying strong.
Robin and her husband, Mike, are Air Force veterans and empty nesters who travel full-time in their Entegra Anthem motorhome. Always ready to explore, they love nature and wildlife, meeting new friends, and discovering America's many hidden gems. Robin chronicles their adventures and experiences on her travel blog RVing with Robin.