You have probably seen those sticker maps that people put on the outside of their RVs. Many travelers like to use them to document what states they have traveled to. You start with an empty map of the US and add state sticker decals as you visit each place.
An RV sticker map is one of the first things we bought when we started our RV travels. We love seeing it every day and being reminded of our fun adventures. It is exciting to get to the next state and fill in the sticker on our map. RV sticker maps are also a fun conversation starter with other campers who may want to compare travel notes or swap stories.
Guest Post by Robin Buck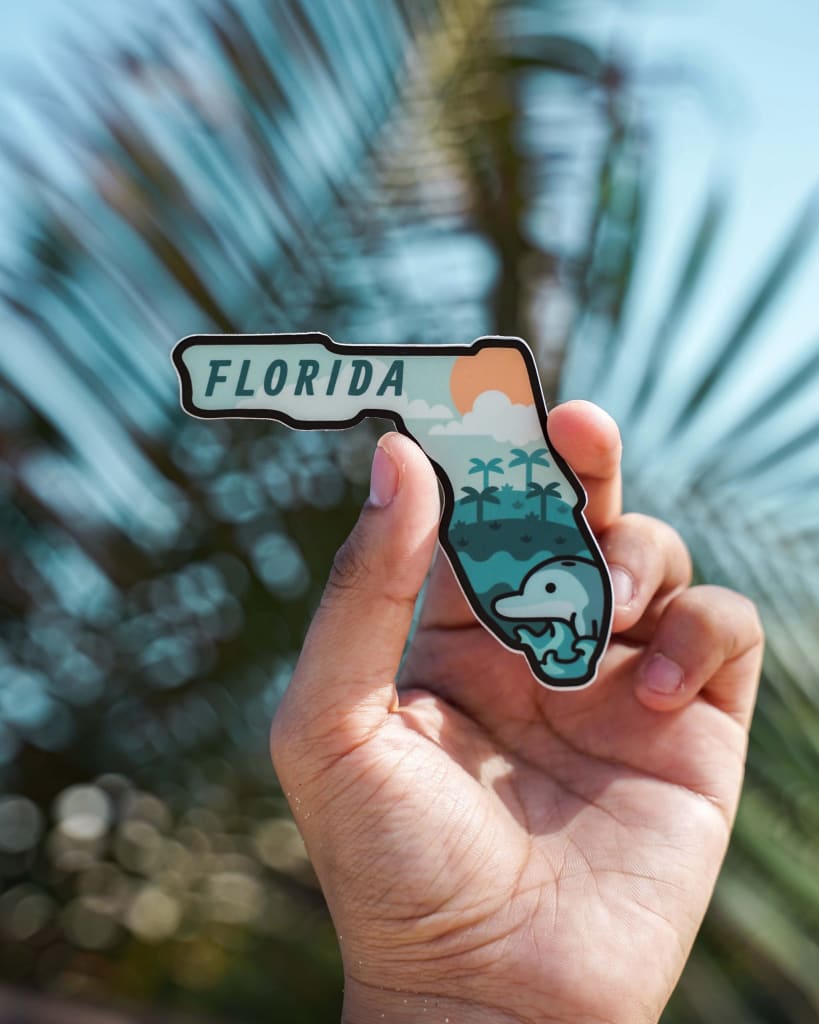 Types of RV Sticker Maps
There are several different types of RV sticker maps. Most show the outline of the 50 states, but there are also maps that show Canada and its 13 provinces. Some states even have a map that shows all of its counties.
As far as the stickers themselves, you can choose from a variety of designs. One map shows all of the state names spelled out. Other maps have the flag of that state or the license plate image on them. My favorite map shows a scenic illustration from each state like Mount Rushmore for South Dakota or the Statue of Liberty for New York.
Placing the Sticker Map on Your RV
The sticker map can be placed anywhere you have room on your RV. The most common location is on the slide out nearest the front door of the camper. I have seen a few decals on the rear of an RV or next to the door as well. If you don't want the sticker map on the outside, you could also choose to place it on the refrigerator or an inside wall of the RV.
As each RV sticker map is different, it is important to read the manufacturer's instructions. You will want to clean the surface and make sure it is completely dry before you stick the map on your RV. I also used a silver marker to highlight the state outlines on our map's dark background to make it easier to see the correct placement later on. If you really can't stand the idea of putting stickers on your RV, there is an online map option you could use.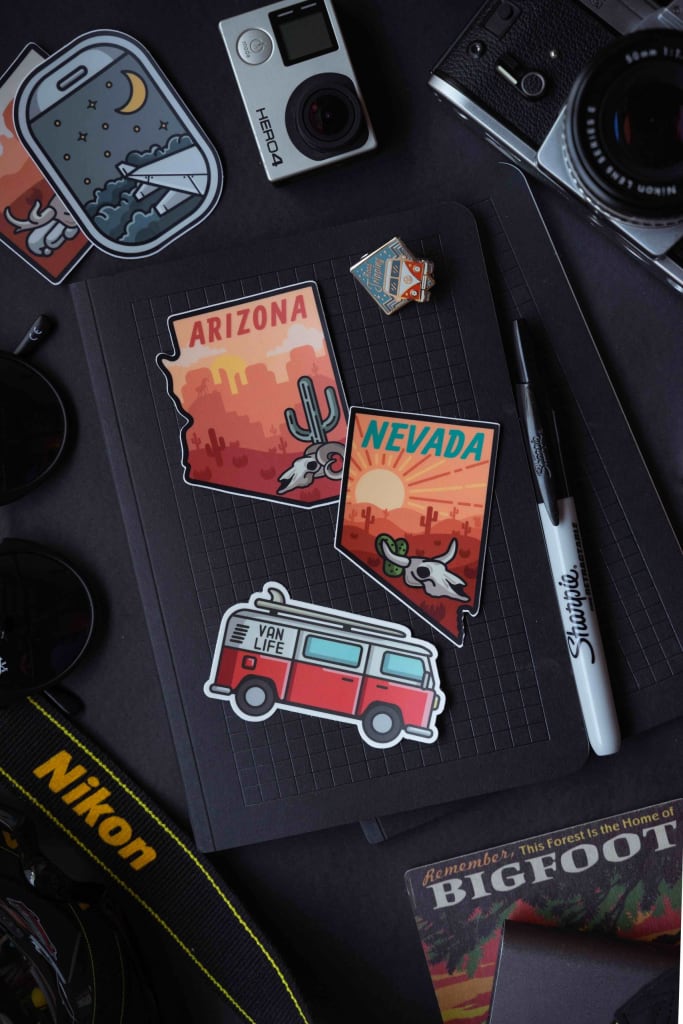 When Can You Add a State Sticker to the Map?
This is the $64,000 question! There are probably as many different answers as there are RVers. In fact, this topic has been known to be a hot topic for debate among campers. Ultimately, each person decides what their rule will be for adding a new state to the map.
Some people say just driving through a state qualifies while others must spend the night there. We started off saying we would spend a week in a state but have since reduced it to 3 days. Some RVers require a visit to a landmark such as state capitols or eating a famous food. As you can see, the options are endless and make for fun discussions around the campfire.
The next question is who will get to put the state stickers on as you meet your criteria. If you are traveling with kids, they could take turns adding new states. I like to take a picture after we add a new state to share on social media. It's exciting to add another piece to our USA map puzzle!
Buying RV Sticker Maps
The easiest place to purchase an RV sticker map is online. Amazon has all of the choices listed above, but you can also find them on Etsy or Camping World. Make sure that you are getting the sticker version that is designed to go on the outside of an RV. You don't want to accidentally get vinyl window clings, which are made to stick on a window and can't withstand the elements or wind outside.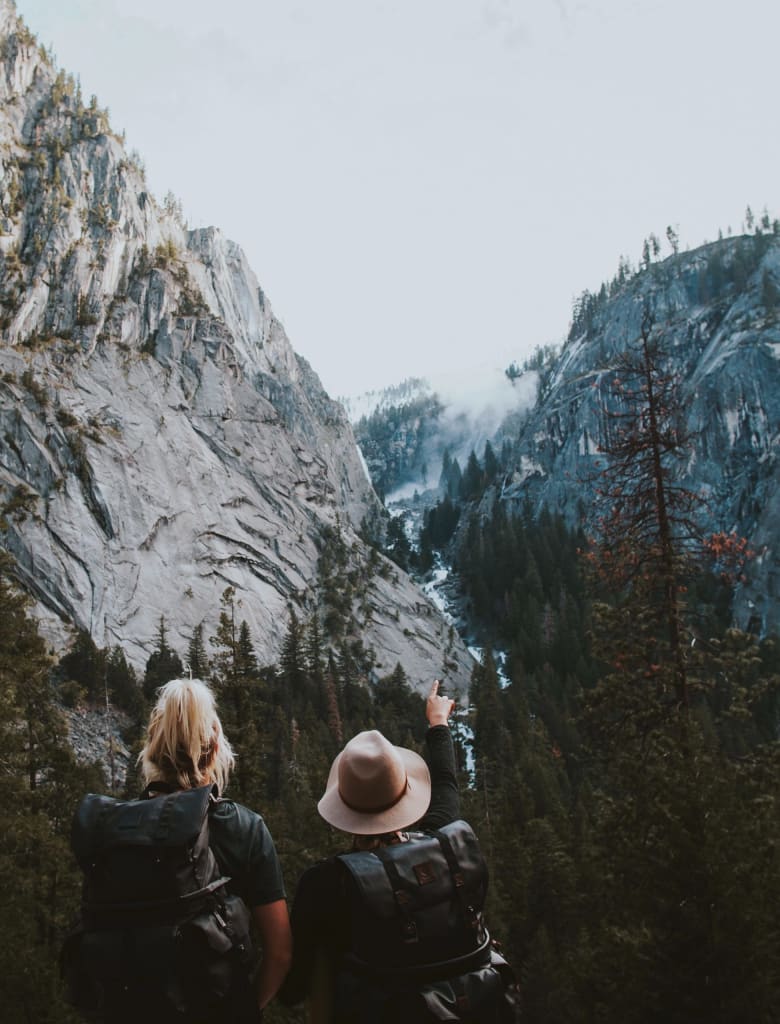 Show Off Your Travels
We love our RV sticker map because it tells the story of our RV journey. It shows where we've been and where we still need to visit. It helps us remember our fun adventures and spurs us to think about planning the new destinations to come. We also enjoy the camaraderie it fosters with other campers as we meet up at new locations and share stories of our travels.
Robin and her husband, Mike, are Air Force veterans and empty nesters who travel full-time in their Entegra Anthem motorhome. Always ready to explore, they love nature and wildlife, meeting new friends, and discovering America's many hidden gems. Robin chronicles their adventures and experiences on her travel blog RVing with Robin.