With more than 180 live music venues, 74 recording studios, and tons of country music history it's easy to see why Nashville earned the nickname Music City. This lively town is situated on the Cumberland River and offers something for everyone. In addition to the incredible music scene, Nashville is home to vibrant art, delicious local cuisine, historic treasures, and natural beauty.
Since this is the Music City, though, you can't visit Nashville without experiencing some of the music-oriented attractions. After all, Nashville is the city where music is written, recorded, and performed every single day of the year. Here are some tips for sights you won't want to miss on your RV travels to this vibrant town.
Guest Post by Robin Buck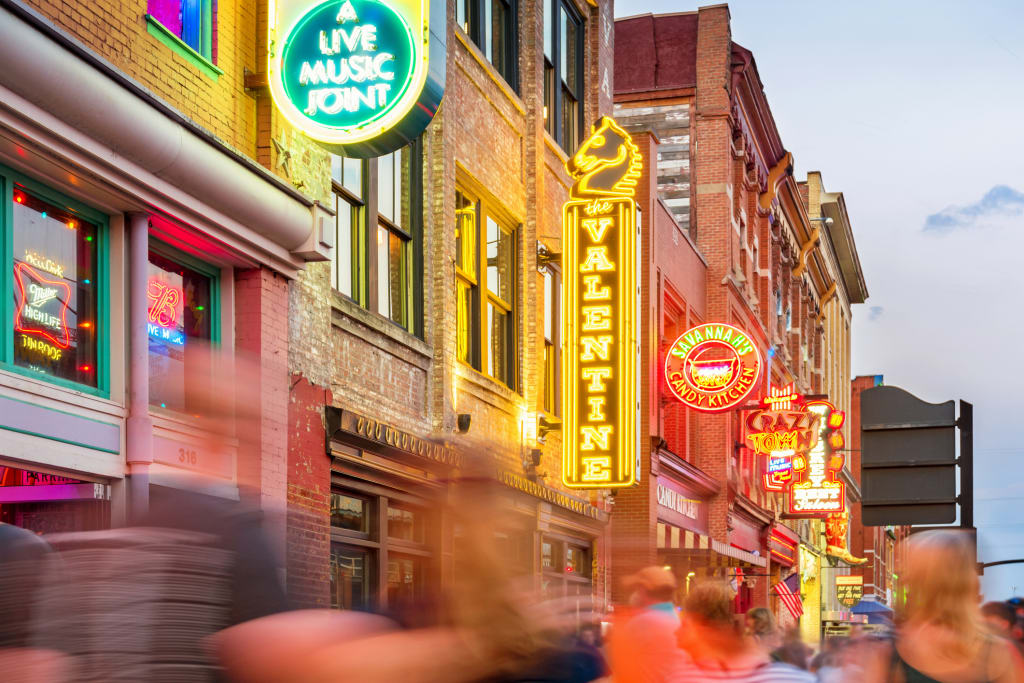 Take a City Tour
A city tour is a great first stop when exploring a new town. It provides a great overview of the top sights along with some history and interesting local stories. Our tour guide gave us some leads for great places to eat too.
I have never seen as many different types of tours as there are in Nashville. You can see the city by walking tour, on and off trolley, paddlewheel boat, golf cart, tractor (yes, a tractor), double decker bus, Segway, or kayak. If you are really looking for a good time, take the party bus with dancefloor and bar or the 15-passenger party bike!
Country Music Hall of Fame & Museum
The Country Music Museum is a great first stop. Its huge collection of all things country music contains over 2.5 million artifacts, including more than 800 stage costumes, 600 instruments, and a Cadillac that belonged to Elvis. Two stories of interesting exhibits document the history and traditions of country music from the early days to current times.
The beautiful Hall of Fame rotunda honors 142 legends who helped shape America's music. Across the street is Music City Walk of Fame Park where stars on the sidewalk pay tribute to more influential music legends. While you are there, make sure you look back at the museum's large windows from the outside to see how they cleverly resemble the keys of a piano.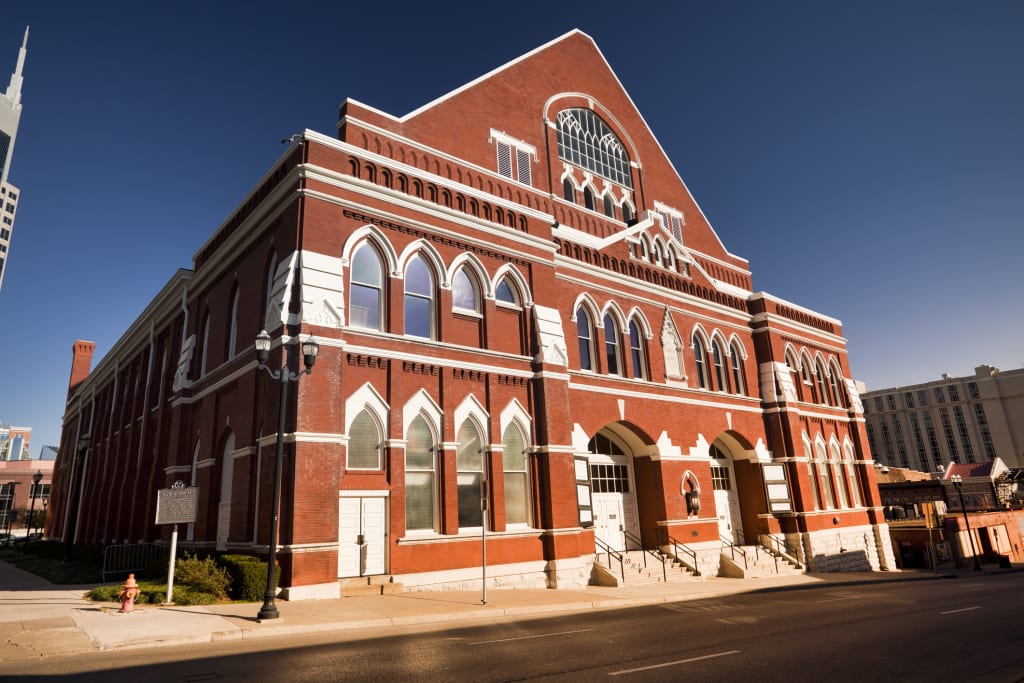 Grand Ole Opry
The Grand Ole Opry is a must-see sight when you visit Nashville. The country's longest running radio program has actually had 6 different homes since its first broadcast in 1925. The two most famous are the Ryman Auditorium and the Grand Ole Opry House, which are both full of music history and memorabilia.
I highly recommend the entire experience of taking a tour and seeing a performance at one or both locations. The backstage guided tour lets you see star dressing rooms, hear fun and unique stories, and stand on the revered wooden circle of the stage itself. Although you can listen to the weekly live show on 650 AM WSM, seeing a live performance can't be beat. A different set of country singers performs each night and sometimes lucky audiences are surprised by special guest stars or even seeing a performer invited into the very select and highly coveted Opry membership.
Johnny Cash Museum
This museum honors one of the most beloved country music stars of all time. Johnny Cash, known as the "Man in Black," earned 17 Grammy awards for songs like "Folsom Prison Blues" and "I Walk the Line." You can see his costumes, handwritten song lyrics, letters, and instruments on display here. Walk upstairs to see the Patsy Cline Museum where videos and memorabilia celebrate the popular country music star who tragically died in a car accident at age 30.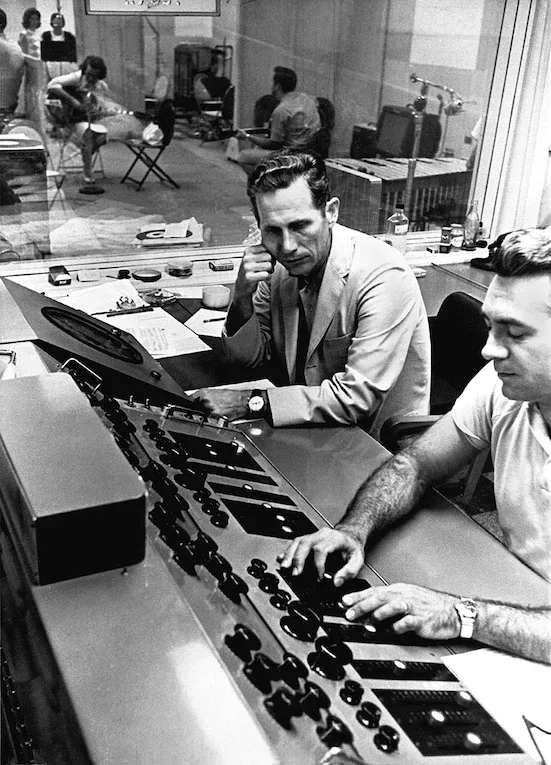 RCA Studio B
In an area called Music Row, you can tour the museum galleries and stand where great artists once did in historic Studio B. Once the recording home of stars like Elvis Presley, the Everly Brothers, and Dolly Parton, this studio produced 60% of Billboard magazine's country chart hits during its 2 decades of operation. It also played a role in establishing Nashville as a major recording center and gave birth to the distinctive "Nashville sound" of the 1950s and 1960s.
Live Music
The area around Lower Broadway Street is known as Nashville's Honky Tonk Highway. Here you can find rows of bars with a variety of free live music 365 days a year – many of them with doors and windows open for everyone's enjoyment. There is no cover charge, but a tip jar is usually passed around to show appreciation for the musicians.
You can use the free Nashville Live Music Guide app to find out who is playing where. Local favorite Robert's Western World is just one venue that has live music from 10am until 3 in the morning. Whichever place you pick, it won't be hard to find great music in this town.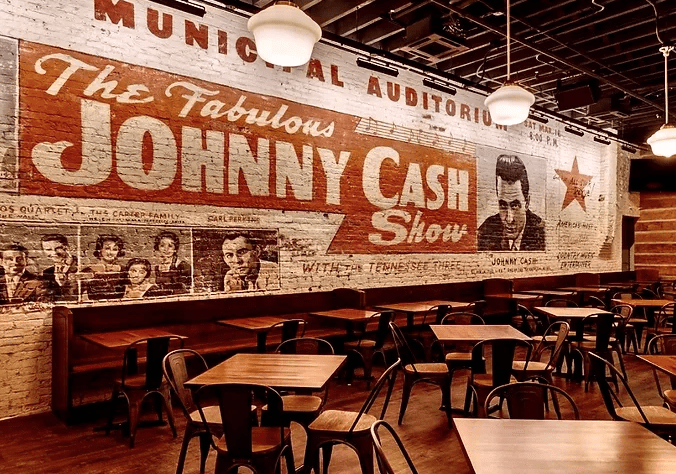 Enjoy your Visit
If you get your fill of country music, make sure to check out many of the other fun places in Nashville. We had to taste hot chicken at Hattie B's, a famous local establishment where the fried chicken comes in flavors ranging from mild to damn hot to shut the cluck up! Check out the reproduction Parthenon with its art collection, visit President Andrew Jackson's Hermitage, or take a photo at the "I Believe in Nashville" mural. You never know, you might even spot one of the many music celebrities who call this amazing town home.
Robin and her husband, Mike, are Air Force veterans and empty nesters who travel full-time in their Entegra Anthem motorhome. Always ready to explore, they love nature and wildlife, meeting new friends, and discovering America's many hidden gems. Robin chronicles their adventures and experiences on her travel blog RVing with Robin.