As we come to the close of another year, many of us will take time for reflection and goal setting. A new year signifies a fresh start, a chance to make improvements or do something new. If you are like most Americans, your thoughts tend to focus on developing healthy habits like eating better and exercising more. This year as you contemplate your New Year's resolutions for 2022, don't forget to incorporate your love of RV travel.
Whatever your goals are for the new year, you can work towards them when you are in your RV. In fact, looking forward to your next trip can keep the motivation rolling and help you stick to your plan. We all know that making a resolution is the easy part — it's sticking with it that's much harder! This year let the adventure, fresh air, and relaxation of your RV travels help you achieve your healthiest and happiest self.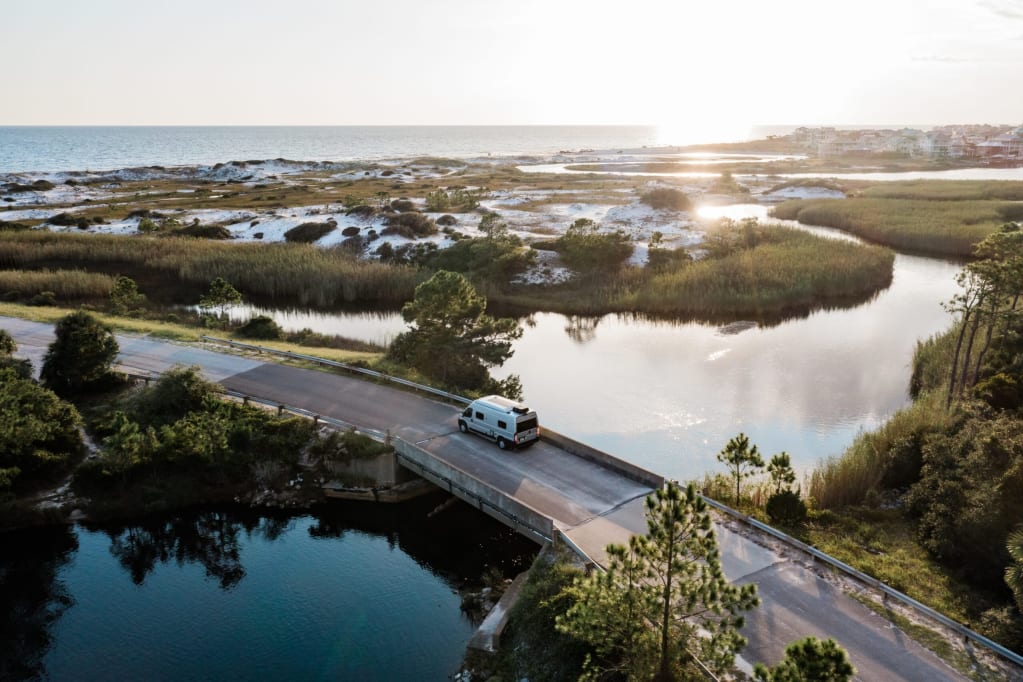 Guest Post by Robin Buck 
EMBRACE HEALTHY EATING IN THE NEW YEAR ON THE ROAD
One of the easiest ways to improve overall health is to eat nutritious foods. Rather than using a restrictive diet, people often have more success by taking small steps and focusing on a few key changes. Try to slowly incorporate more fruits and vegetables into your meals. Take advantage of the area you are in and shop local produce that's in season. Farmer's markets are especially fun to visit for the freshest choices.
Use your RV kitchen to cook more meals at home rather than eating out. Shop weekly and plan the week's meals so you buy healthy and eat healthy. Keeping a well-stocked pantry and fridge will not only help you prepare nutritious meals but will keep you from the temptation of convenience foods. Another easy way to be healthier is to cut back on sweetened beverages and opt for more water. Drinking water is not only good for you but has zero calories. According to the CDC, healthy eating boosts immunity, helps digestive function, and strengthens your bones.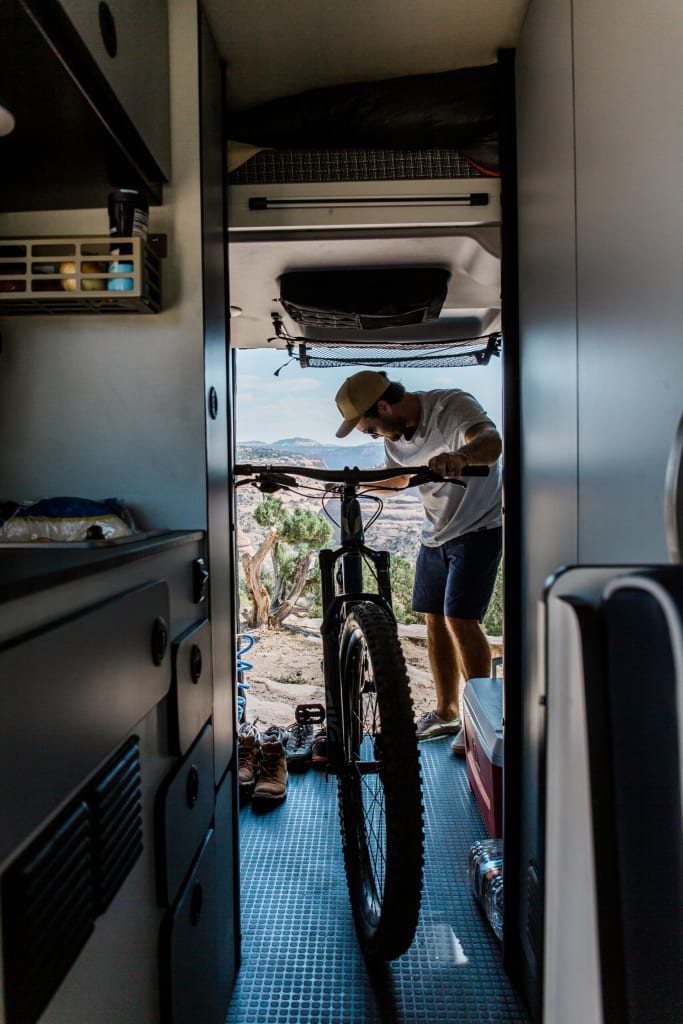 BE ACTIVE THIS 2022
Making a resolution to sit less and move more is an easily attainable step towards better fitness. Finding activities that you enjoy will increase the likelihood that you stick with them. If you are camping near national or state parks you can take advantage of hiking or walking trails. We think it's fun to explore new areas on our bikes to avoid traffic and get our exercise at the same time. Those lucky enough to be at the shore can get moving by taking a swim or a walk on the beach.
Spending more time outdoors can improve health by relieving stress, elevating mood, and even lowering blood pressure. At a minimum, try a walk around the RV park or neighborhood. We find it's a great way to relax after a good (healthy!) meal with the additional bonus of occasionally meeting new people along the way.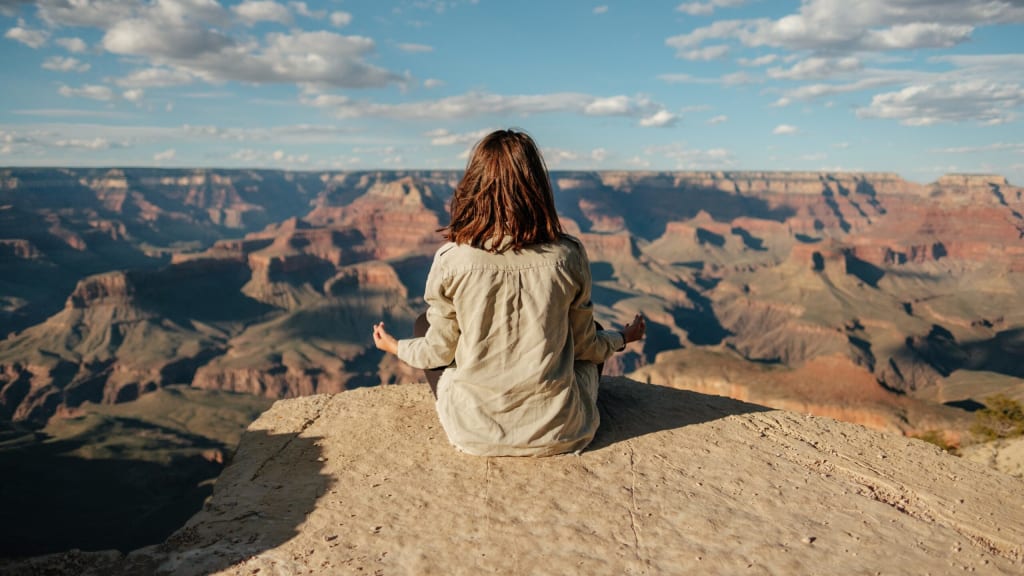 IMPROVE SELF CARE
Focus on taking care of your body with regular screenings by your healthcare providers. Try meditation as a way to promote mental well-being and reduce anxiety and depression. You can ensure quality sleep by decreasing screen time before bed, cutting back on caffeine, and getting to bed at a reasonable hour. We have also found it helpful to stop eating and drinking after 7 pm each day. Lack of sleep can increase your risk of weight gain, heart disease, and depression. The good news is that vacations and active lifestyles not only improve your physical and mental well-being but have a long-lasting effect on happiness!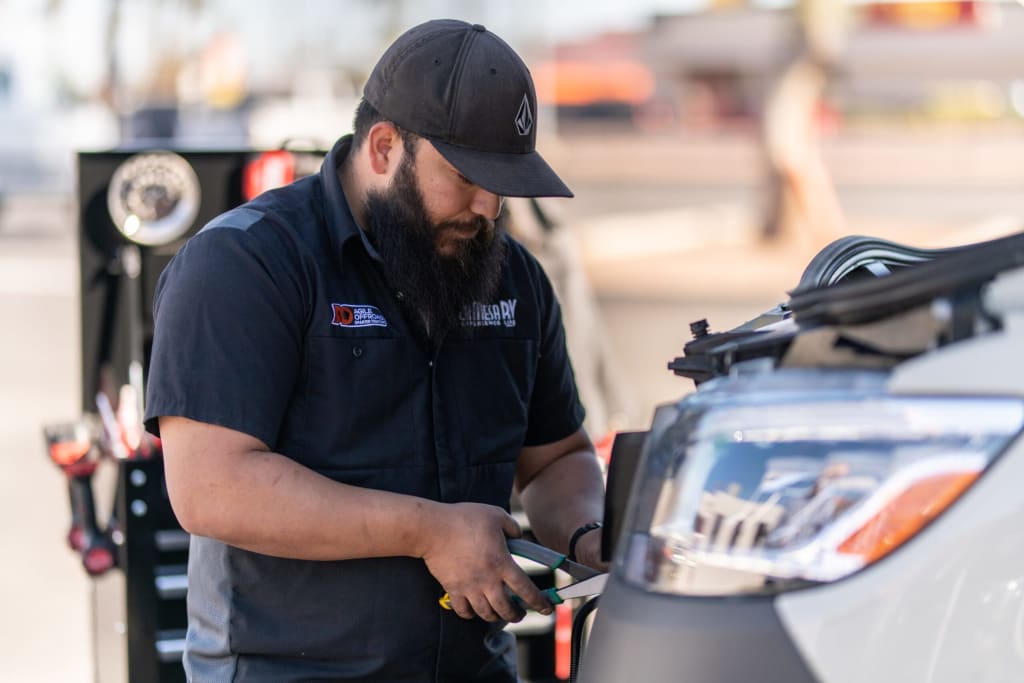 GIVE YOUR RV SOME TLC
In addition to taking care of yourself in the new year, make a plan to get your RV in healthy shape. Whether you have a brand-new RV or a well-loved one, they all need regular check-ups to ensure optimal performance and safety on the road. Make a twelve-month checklist with a few regular maintenance items per month — check tire wear and pressure, roof, windows, slide outs and seals, water systems and filters, batteries, and electrical systems to name a few. Now could also be the time to spruce up the inside with some new curtains or an upgraded mattress. Giving your RV some love will make sure it keeps you having fun on the road and in the great outdoors.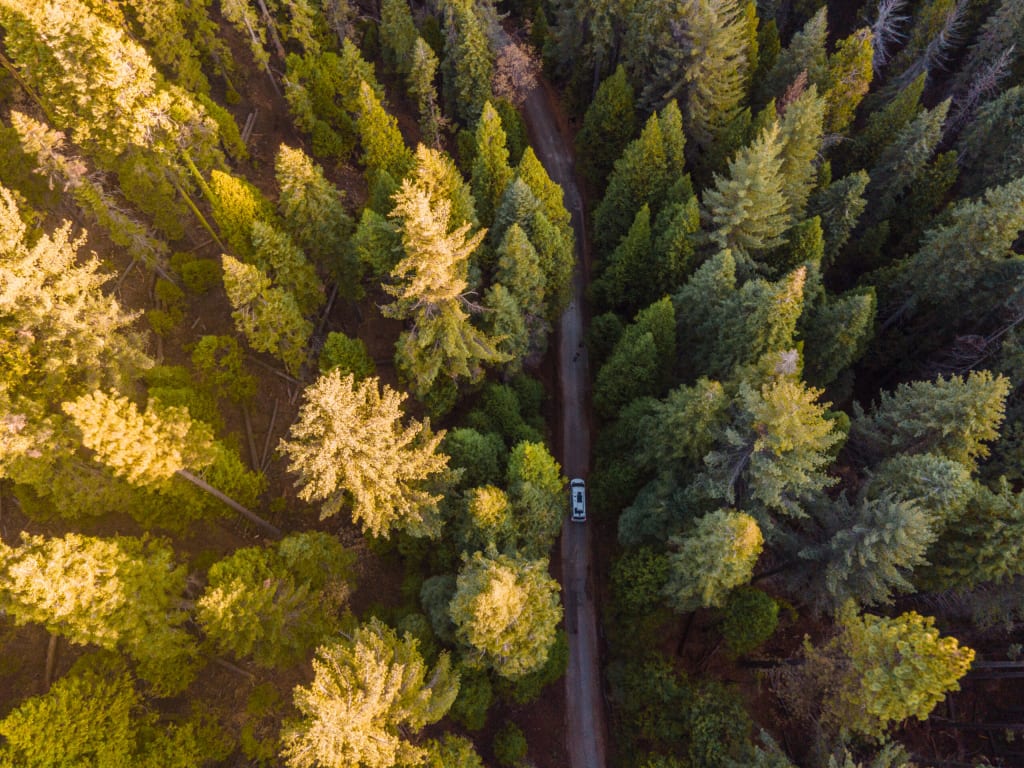 TAKE MORE ROAD TRIPS IN 2022
With your RV ready to hit the road, you can make a resolution to take more trips this year. Put together your bucket list of destinations and spend time mapping out a plan. With the numbers of RVers on the road today, planning ahead definitely makes good sense. Whether you want to embark on a major trip or just spend some weekends at a local park or lake, getting some plans on paper will make sure you get moving in the new year. After all, that's why you have the RV!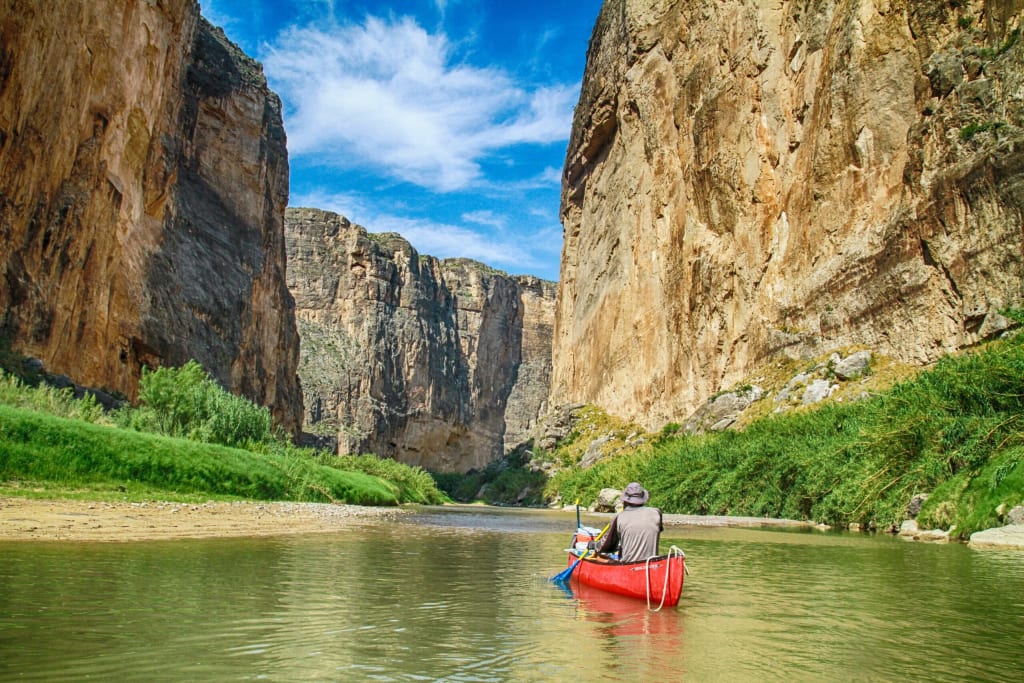 CHECK OFF YOUR BUCKET LIST PLACES TO EXPORE IN 2022
This could be the year that you get out of your comfort zone with your travels. If you have a tradition of going to the same places over and over, try mixing things up this year. There are so many options for campgrounds and amenities that the whole family will enjoy. Make 2022 the year you intentionally look for different places to explore. Try a new state, a new national park, or a new city. You'll be surprised at the difference a change of pace can make.
If you have never boondocked, you might find you like getting off the beaten path where you can enjoy the stunning scenery at your own pace. Without the crowds of a traditional campground, you are free to breathe in the peacefulness of nature at its finest. One other alternative is to sign up with an RV caravan tour group. They take care of all the planning and destinations so all you need to do is drive the RV, enjoy the caravan group, and have fun.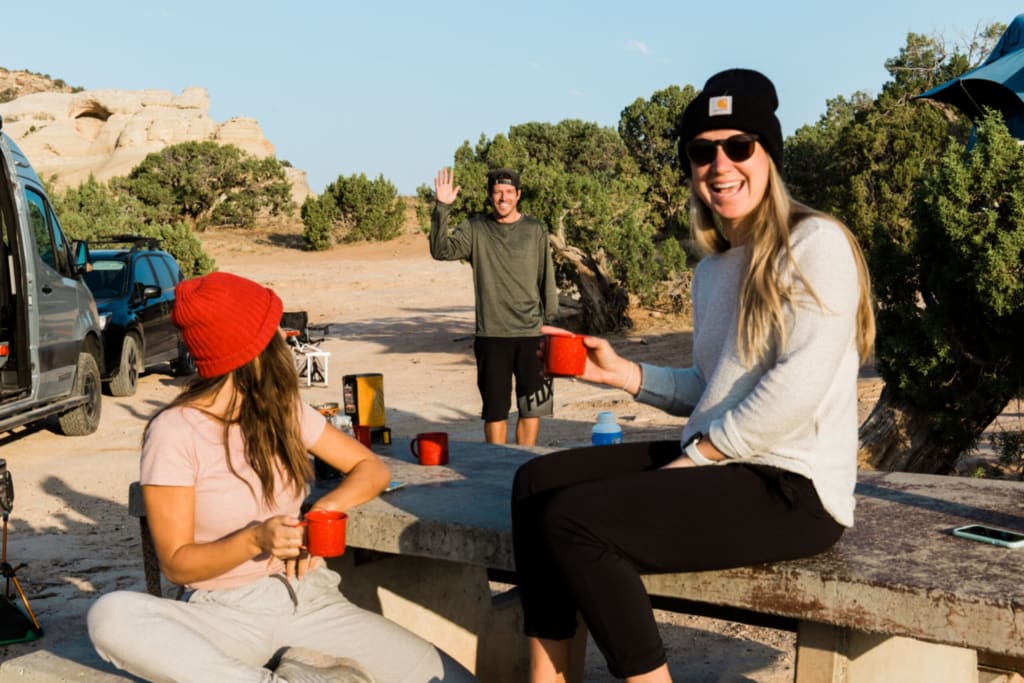 MEET NEW FRIENDS ON THE ROAD
Don't let your travels isolate you from the many positive health benefits of friendships and social interactions. We enjoy meeting new people during our travels and campgrounds are a great place to make new connections. Since RVers already share a love of travel and like to talk about their experiences, they are truly easy to meet. You can learn about a lot of interesting destinations and activities by talking to other campers. We've even planned a few trips with good friends we met because of our shared RV experience.
Give one or more of these resolutions a try or come up with some of your own for 2022. People who are intentional and diligent are those most likely to stick with their resolutions throughout the year. Some ways to stay on track are keeping the goals attainable, setting reminders, and tracking your accomplishments. Be flexible and realistic with your timeline and don't expect to do it all at once. Keep in mind the benefits you will reap and most of all enjoy celebrating your progress along the way.
Wishing you a safe and healthy New Year full of fun RV adventures and memories!