When you are traveling it can be hard to maintain your fitness routine. You are staying busy, seeing new sights, and exploring new places…who has time for exercise? You'll be happy to know that there are many ways to stay fit while you are on the road.
It doesn't have to be complicated to stay active and healthy during your RV travels. With a little creativity and planning, you can find easy and enjoyable ways to get some exercise. Making the effort for good health while you travel will also give you lasting benefits like reduced stress and increased energy levels. Here are some fitness options that might work for your next trip.
Guest Post by Robin Buck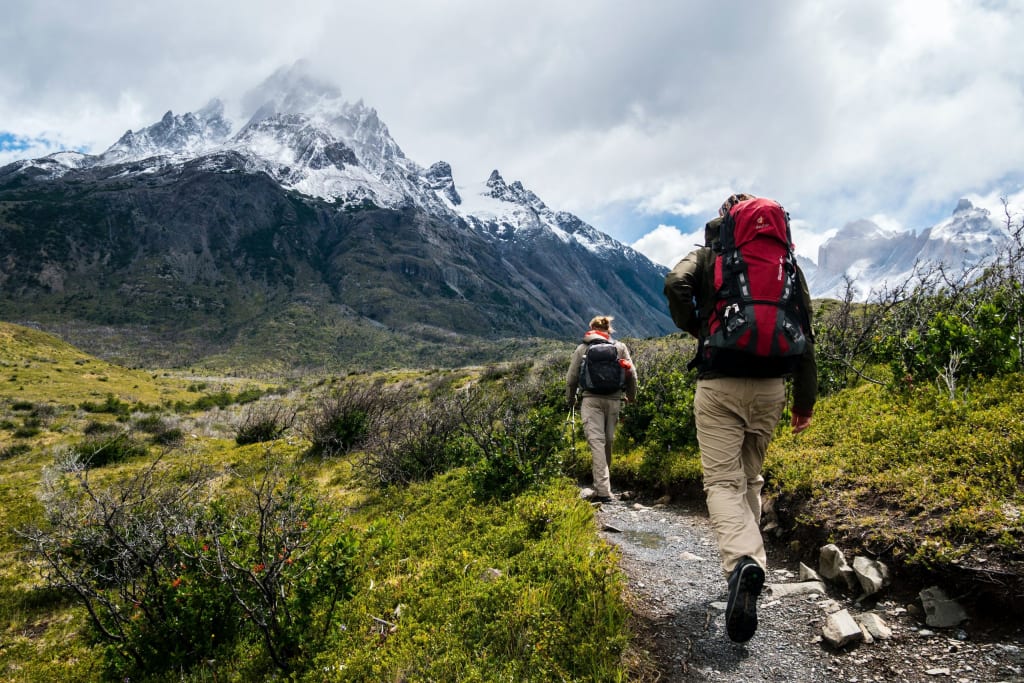 Outdoor Activities
The easiest of all workouts is going for a walk. No special equipment is needed other than comfortable clothing and a good pair of athletic shoes. Many places have parks, walking trails, or at least sidewalks where you can get in some mileage. You might even do some sightseeing while you are at it. It sure makes walking more interesting if you are seeing new things.
We also love to go on hikes. It's an inexpensive and easy way to get fresh air and burn some calories while you take in nature's beauty. The AllTrails app is great for finding hiking trails in an area and will provide details on location, distance, and difficulty of each hike. Make sure to take some water and wear sunscreen when you go (more hiking tips here).
If you are a runner, going out for a jog is a quick way to burn those calories. MapMyRun and Strava are two helpful apps that will offer routes, track distance, and monitor pace. Several times we have been able to find 5K races in a town we were visiting. This was a fun way to get our workout in and to participate in a local cause or charity.
There are so many other great outdoor activities to enjoy while you are traveling. Parks and recreation areas often have places where you can swim, bicycle, or kayak (rentals available). Also look for rails to trails paths for great biking locations. Public golf courses and tennis courts are easy to find as well. Choices may vary based on your location and interests, but there is almost always something that will make you want to get out and be active.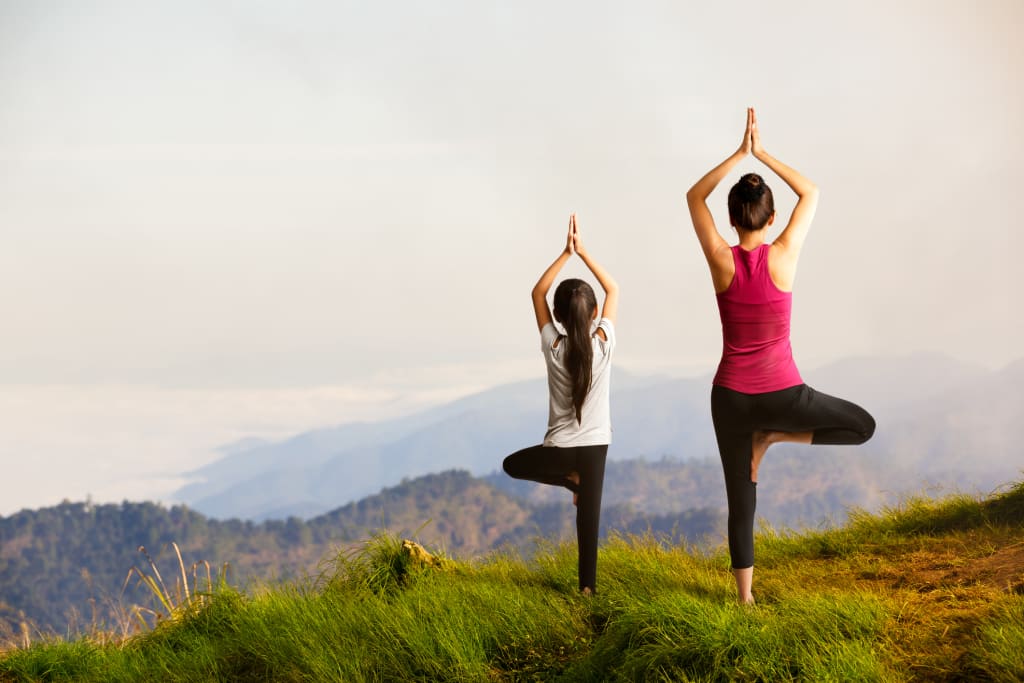 Gym Membership
Using a gym is easy when you are at home, but did you know that many people continue using their gym memberships when they travel? Popular workout companies like Planet Fitness or Anytime Fitness have multiple locations all over the country and allow reciprocal privileges. Gyms are great because they give you access to a large variety of workout equipment and classes. If you don't have a gym membership, some facilities offer a daily or weekly guest pass for a small fee.
Calisthenics/Weights
Another way to keep in shape is with calisthenics or weights. While not as extensive as having a gym at your disposal, having some dumbbells is a nice way to work on keeping or building muscle mass. A set of resistance bands can provide a workout that is similar to weight training. An added bonus is that they are inexpensive and lightweight, making them easy to take on your travels.
Of course, you can always do simple exercises like jumping jacks, push-ups, sit-ups, lunges, and squats without any equipment. YouTube has a great variety of workouts that are accessible online anytime. The many, many choices include full body workouts, yoga, stretching, and even cardio and dance options.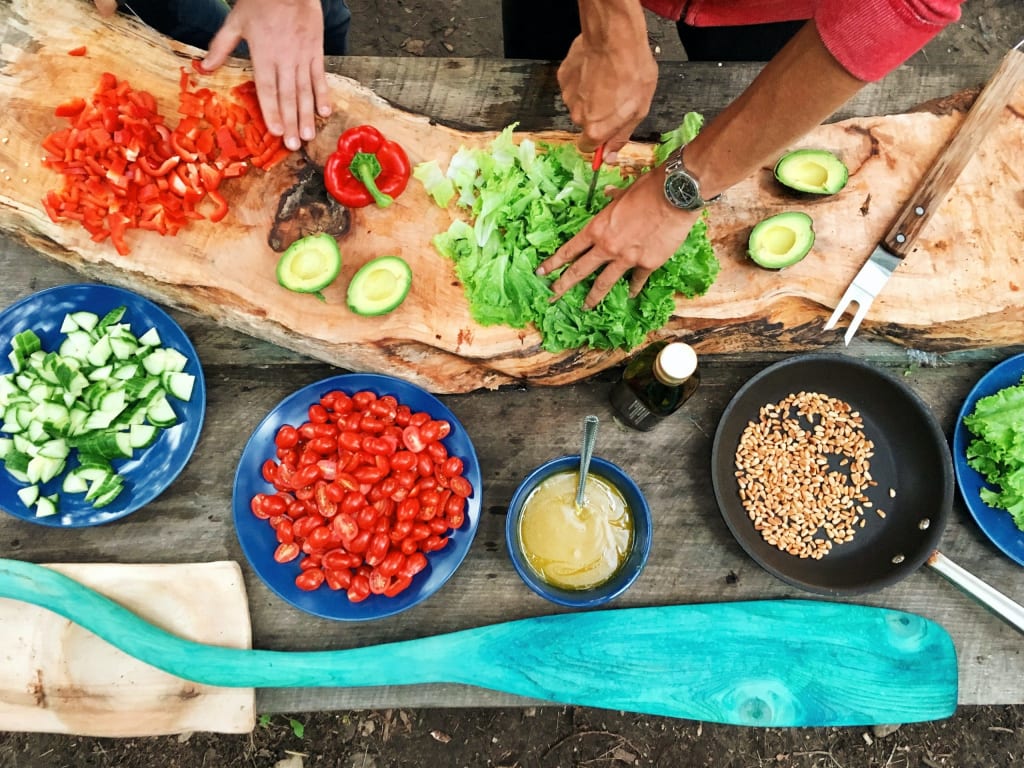 Healthier Diet
Lastly, diet is also an important part on your journey to stay healthy and fit. While it's fun to eat out in new places, make sure to opt for some healthier choices too. Even making a small substitution like having a salad instead of fries on occasion will help. We like to take advantage of local produce stands and fun u-pick opportunities to eat more fruits and vegetables. Tracking your calories is easy with the My Fitness pal app if you want to manage your food intake.
Keep Moving!
Making fitness a priority can be easy and enjoyable if you are aware of all the choices out there. Take advantage of the options in each area you visit and commit to spending some time being active. Every little bit adds up and will help you develop and maintain healthy habits, so get out there and keep on moving!
Robin and her husband, Mike, are Air Force veterans and empty nesters who travel full-time in their Entegra Anthem motorhome. Always ready to explore, they love nature and wildlife, meeting new friends, and discovering America's many hidden gems. Robin chronicles their adventures and experiences on her travel blog RVing with Robin.