Tips and Tricks for Visiting U.S. National Parks
Visiting one of our national parks in your RV is a great way to spend some time outdoors this summer. No matter where you live, there is likely a park nearby where you can see the beauty of our country up close. The National Park System includes 432 areas covering more than 85 million acres. You can pick from parks with lakes, mountains, meadows, forests, canyons, caves, and even sand dunes!
The National Park System includes not only the 63 national parks, but also monuments, battlefields, historic sites, seashores, scenic rivers and trails, and the White House. With all of these choices, you are sure to find a place that will cater to your interests. Whether you like hiking, biking, boating, photography, learning about history, or observing nature, you won't be disappointed with a visit to a national park. Here are some tips and tricks for making the most of your next visit.
Guest Post by Robin Buck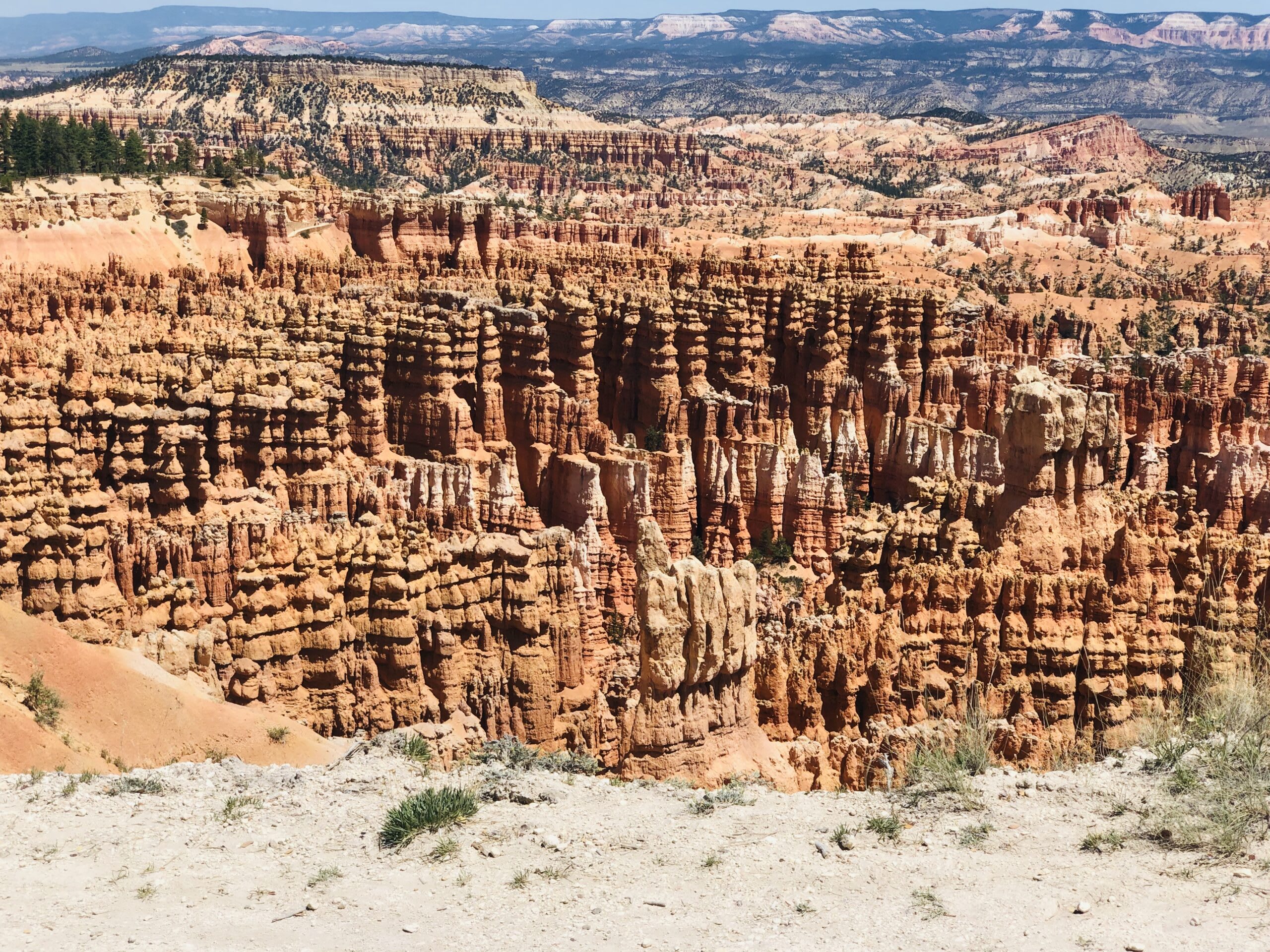 KNOW BEFORE YOU GO:
Start by doing your research. Nps.gov is an easy-to-use website that allows you to find a national park as well as see what it offers. You can check things like visitor center operating hours, road and trail conditions, weather, safety tips, camping information, and available activities. Looking at the park maps online will allow for advance planning before you arrive. In these current times, it is also important to check for any active alerts or closures that might be in effect.
As soon as you know where you want to go, you should look into booking a place to stay. Summer is a peak travel time and campgrounds in the most popular parks can book up very quickly. In addition to campgrounds inside a national park, there are also usually a few commercial campgrounds nearby. Campgrounds inside the national parks tend to have smaller sites than the commercial campgrounds, so if your RV is large that may be a factor to consider.
One thing that can save you money is investing in an annual national park pass. For $80 it gives you access to as many parks as you can visit in a year. Given that some parks charge between $25-$45 for entrance fees, just visiting several parks makes the cost worthwhile. There are also lifetime passes for seniors, free passes for active-duty military and all 4th graders, and access passes for visitors with permanent disabilities. You can purchase passes at the park entrance station or online at nps.gov.
For 2021, several parks have also implemented a timed ticket entry system to manage visitation levels and Covid-19 risks. This ticket is in addition to park entry fees and must be purchased ahead of time at Recreation.gov (cost is only $1- $2).  The national parks affected are Acadia, Rocky Mountain, Glacier, Haleakala, Zion, and Yosemite. Each park has different policies on whether the ticket is needed for a particular entrance or road and what times the tickets are required. At Glacier National Park recently we could not get timed tickets, but we were still able to visit the park by going at early or later times or using alternate entrances.
Tips and Tricks for Visiting U.S. National Parks:
Many people who visit national parks participate in some type of outdoor activity. Make sure your packing list includes necessary gear and supplies if you are going to be hiking, biking, climbing, or boating. Standard items like clothing for different types of weather, good walking shoes, sunscreen, a hat, camera, backpack, and water bottle are a good place to start. If you have equipment and supplies at home, it will be much more cost effective than buying or renting things in a resort area.
When you arrive at the park, I suggest making the Visitor Center your first stop. Talk to a park ranger — they are your experts and can answer any questions you might have or even make suggestions if you are not sure of the best options for your family. Many Visitor Centers also have films about the area's history, trail maps, gift shops, and even special events like guided hikes or ranger talks. I love having a parks passport book where I can get the stamp from each park that we visit.
After checking out the visitor center, you will be ready to head out into the park. Make sure you have your good walking shoes, hat, sunscreen, water, snacks, and a map of the area you want to see. If you have several days in the park, you can spread out your activities, so you don't overdo it. Sometimes we will save the longer hikes for day two so that we can go early and get a jump on the crowds or the heat. Don't forget your camera so you can take awesome photos to preserve your memories.
LEAVE NO TRACE: 
With so many vacationers out in our national parks this year, it is important to remember to minimize your impact. As you spend time in the outdoors, please be conscious of the effect your actions can have on plants, animals, and ecosystems. The motto "Leave No Trace" encourages us all to respect wildlife, be considerate of others, leave what you find, and dispose of waste properly. Staying on trails and following park signs and regulations will ensure a good visit for your family and for those who come after you.
Whether you are visiting monuments, hiking, or just looking out at beautiful scenery, I bet you will love your RV trip to a national park. All it takes is a little research and using these simple guidelines. A well-planned visit will not only keep you from stressing out but will help you enjoy the beauty of our national parks and leave with amazing memories!
If you like our Tips and Tricks for Visiting U.S. National Parks blog post please share with friends.
Robin and her husband, Mike, are Air Force veterans and empty nesters who travel full-time in their Entegra Anthem motorhome. Always ready to explore, they love nature and wildlife, meeting new friends, and discovering America's many hidden gems. Robin chronicles their adventures and experiences on her travel blog RVing with Robin.