Looking to level up your camping experience? If so, then it's time to venture away from the "traditional" campground this spring and try something new. Imagine waking up in the comfort of your RV, stepping outside into the fresh air, and enjoying sweeping views of a California vineyard. How does making your home in the middle of a vibrant lavender farm sound to you? Enticing, no?
With Harvest Hosts, you can truly venture off the beaten path and enjoy access to a one-of-a-kind camping experience.By having a better understanding of what Harvest Hosts is and what you'll get with a membership, you can determine whether this route may be right for you (spoiler – it most definitely is).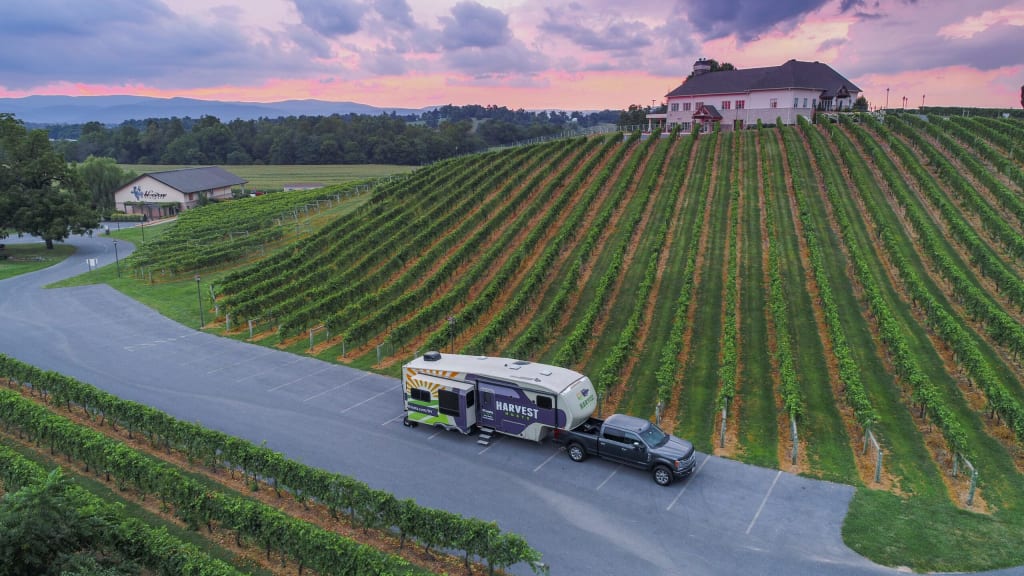 What is Harvest Hosts, Anyway?
Harvest Hosts is a subscription service that gives RVers access to dry sites at more than 2,500 participating locations across the United States and Canada. A far cry from your typical campground site, these locations range from wineries and distilleries to farms, open-air museums, sprawling ranches, and more.
With your paid membership, you'll get unlimited access to overnight dry camping opportunities. Meanwhile, hosts who have graciously offered up their property will enjoy additional exposure and potential business. While RVers aren't required to make purchases while staying on a host's property, spending even $20 to support a local business can make all the difference. If you're staying on-site at a gorgeous vineyard, for example, you might make a stop inside the tasting room to purchase a couple bottles of wine to support a local business and take home a memory of your adventure.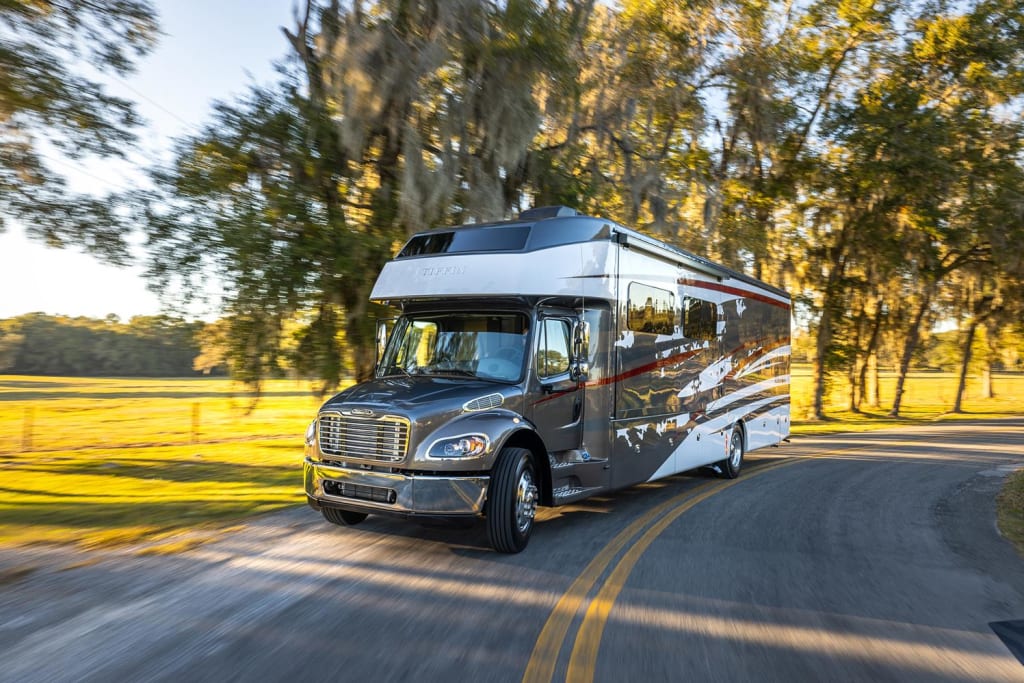 What's Unique About Harvest Hosts?
Harvest Hosts gives RVers the ability to stay in unique and beautiful settings that traditional campgrounds (or retail parking lots) simply cannot compete with. Likewise, the hosts that volunteer their sites for RVers aren't large corporations looking to make money off of your stay; they're often small farm owners, brewery operators, and other hardworking people who are looking to connect with others and share their picturesque properties with adventurers like you.
Many hosts on Harvest Hosts also go out of their way to provide a unique experience to RVers. For example, if you're staying on a farm, you might have the opportunity to collect fresh eggs, do a meet-and-greet with some farm animals, or even go for a ride on a horse.
Harvest Hosts is also unique in the sense that RVers pay just an annual membership fee to gain access to these properties throughout the entire year. Rather than paying a nightly fee to set up at a standard campground, your one-night stay with each host (subject to availability) is included with your membership.
And of course, what makes Harvest Hosts truly unique is that it gives you access to locations you would not otherwise be able to set up as an RVer. From farms and breweries to vineyards and museums, RVers have access to some seriously incredible sites.
RVers love Harvest Hosts for the unique camping opportunities the service provides. Likewise, many RVers consider a membership to Harvest Hosts to be an excellent value. This is especially true when you consider that many traditional campgrounds charge around $40 per night for an RV site. With this in mind, a $99 annual subscription to Harvest Hosts pays off rather quickly.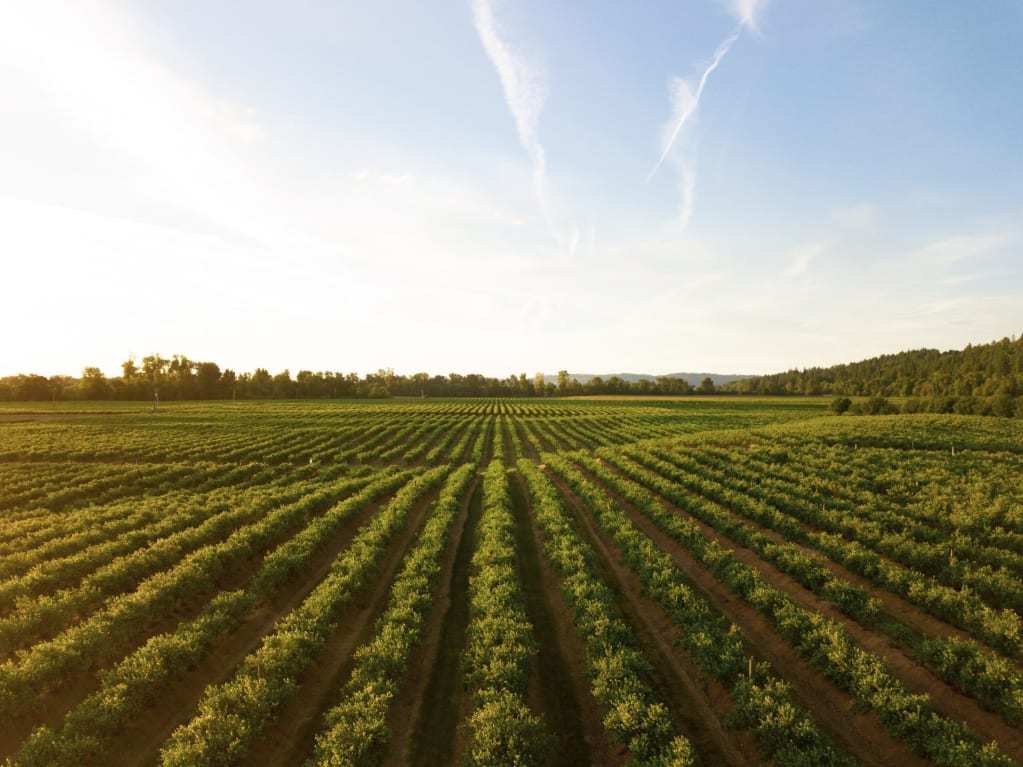 How Does It Work?
The annual Harvest Hosts fee of $99 gives you unlimited access to overnight camping at any of the 2,500+ Harvest Host locations across the United States and Canada. Once you purchase your membership, you'll create an account that will give you access to an online directory of up-to-date hosts/locations.
From there, you can read about each host and location, as well as their amenities and other relevant information. Using the Harvest Hosts membership dashboard, you can request your reservation online for your preferred date. If the site is available on the date you have requested, your host can approve your stay. From there, all you have to do is show up and set up! Before you arrive, it is important that you call your host at the number provided on your host information page. This will ensure that your host knows when you're arriving and can direct you to the right location when you show up.
RVers should be aware that unless otherwise specified, Harvest Host sites are suitable for dry camping only; this means there are no electricity or water hookups available. In some cases, hosts may have these amenities/hookups available, though an additional fee may be required. Where applicable, this will be included in your host's site description.
It is also worth noting that all bookings made through the Harvest Hosts dashboard are for one night only (typically maxing out at 24 hours on a host's property). While some hosts do permit longer stays, this is not the norm; any additional site time needs to be arranged and approved with the host directly.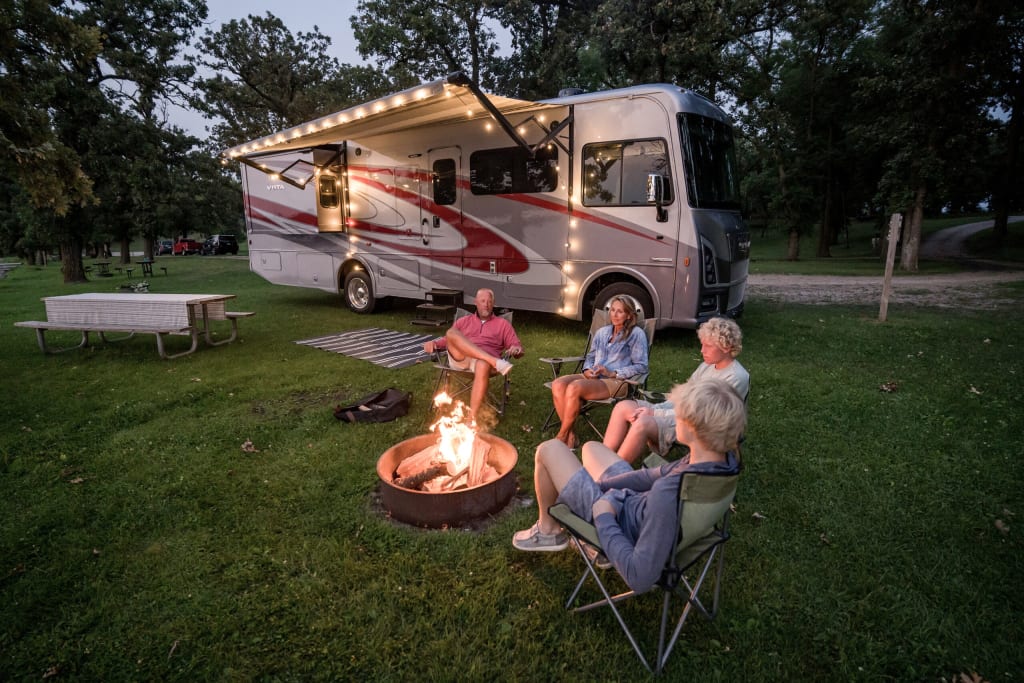 What Else Do You Need to Know?
If you're thinking about treating yourself (or another RVer in your life) to a Harvest Hosts membership, there are a few more things you should know. Specifically, a Harvest Hosts membership comes with some requirements, terms, and conditions.
For starters, all Harvest Host members are required to have an RV with a self-contained toilet, water tank, and cooking facilities. Pop-up campers are not permitted, nor are tents of any kind. Some examples of approved RVs included:
• Class A
• Class B
• Class C
• 5th-wheel
• Travel trailers
• Camper vans
Because most Harvest Host sites offer dry camping only, RVers are also advised that dumping gray water on the premises of any Harvest Host is strictly prohibited.
Likewise, all members of Harvest Hosts are required to maintain liability insurance on their RVs; proof of insurance is required to activate your membership, and hosts can request proof of insurance at any time. Hosts may also request proof of membership upon your arrival, so it's a good idea to keep your membership and insurance information readily available when you show up to your site.
Got pets? Many host locations are pet-friendly, but it's always best to check on the host directory ahead of time. Some locations (such as working farms) may not be pet-friendly—and those that are may still require that pets be kept on-site and on a leash at all times.
Finally, while not required, Harvest Host members are encouraged to support their local hosts by spending a minimum of $20 on-site. This could mean purchasing a wine tasting from a hosting vineyard, purchasing admission to a hosting museum, or any other contribution you see fit.
After you've stayed with a host, be sure to use Harvest Hosts' online portal to upload photos and leave a review. This can be helpful to other members who may be considering the same location for an upcoming stay. Your review can also help your hosts improve the experience for future members' stays.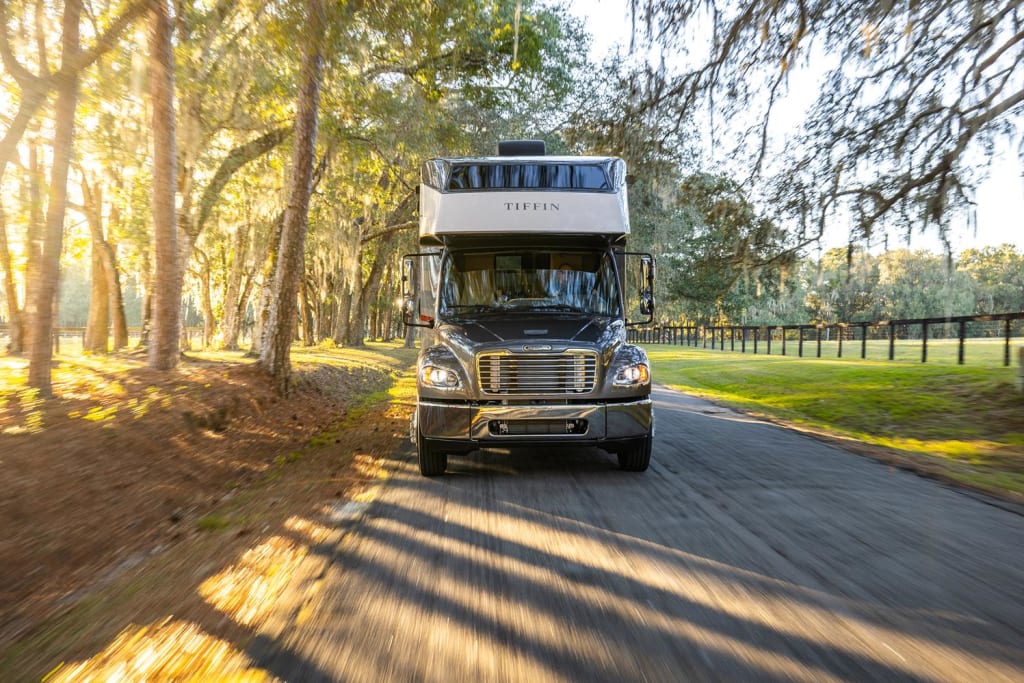 Ready to Start Your Membership?
If you're looking for a way to branch out from your "typical" RV experience, a membership to Harvest Hosts can help you get started. With so many sites to choose from, you're sure to find some unique and incredible destinations that suit your tastes and line up with your preferred travel dates.
Ready to sign up? If you meet all the membership requirements, join Harvest Hosts today. The annual membership fee is $99, and your membership spans 365 days from the date you join. Occasionally, you may be able to snag a membership at a discount with a special coupon code or other promotion, so keep your eyes peeled. Regardless, each membership comes with a three-month, 100% money-back guarantee. Once you've signed up and registered, you'll be just clicks away from some incredible new adventures in your RV!