When it comes to RVing in August, the weather is a big factor. In some areas, temperatures become so high that it is difficult to comfortably adventure or in some extreme cases, even get outside. That often means traveling to destinations that are noted for their amenities and features that just make them a better overall option for hot weather. The following RV destinations for August of 2022 ensure that you'll still have a lot of fun. Check out the details below and we'll see you on the road!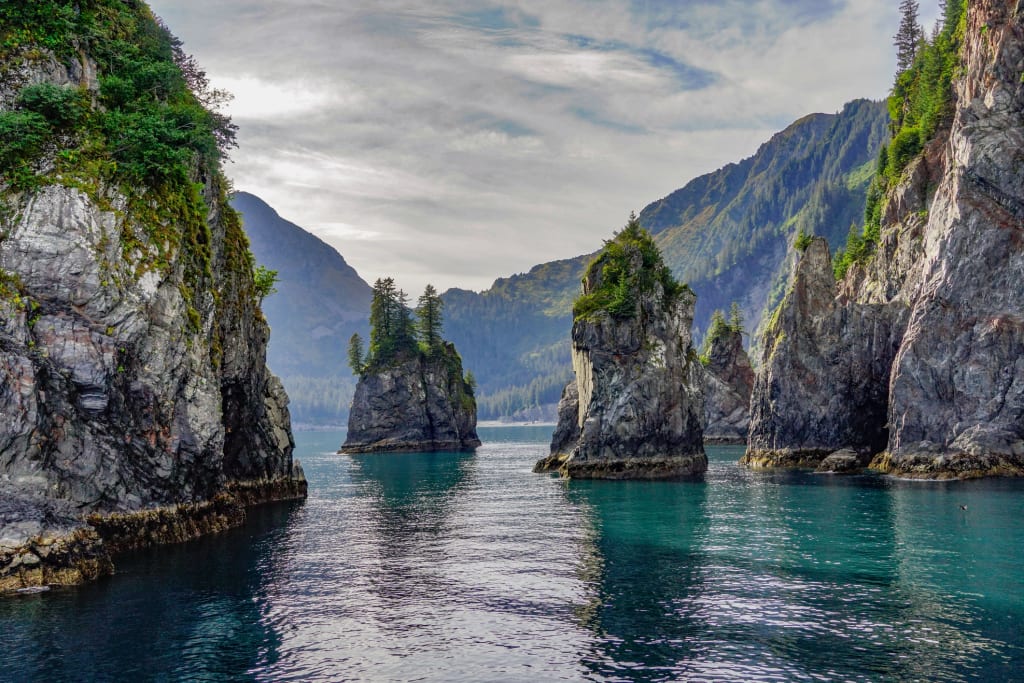 Denali and Kenai Fjords, Alaska
In the summer, Alaskan roads are easier to navigate, making this the perfect time to head up north. A 6-day exploration of Seward, Talkeetna, and Denali makes for the very best experience, allowing you to visit several key destinations, including the Kenai Fjords National Park. The wildlife and glaciers are stunning here. Keep going to Denali National Park. It's possible to start this trip in Anchorage and then drive through much of the surrounding area, even as far as Fairbanks and Byer's Lake.
If you hope to enjoy Alaska at any time, this is the ideal time to do so. The weather conditions in August are perfect for a comfortable exploration. Keep in mind that you may have to take buses into some areas of the national parks, but RVers can find compounds throughout this area.
Rocky Mountain National Park, Colorado
Located in Colorado, the Rocky Mountain National Park is a spectacular experience with over 415 square miles to explore. When you visit, you can plan excursions into the mountains, where you'll find 300 miles of trails. Up into the mountains, the air remains cool throughout the summer months. Many of the trails are shaded, too. The climb to the alpine lakes here is very much worth it.
The biggest downfall of visiting during the summer months is the tourist traffic. However, by going in August, when most people are settling back down at home, you'll have more ability to explore the park. Advanced ticketing is recommended.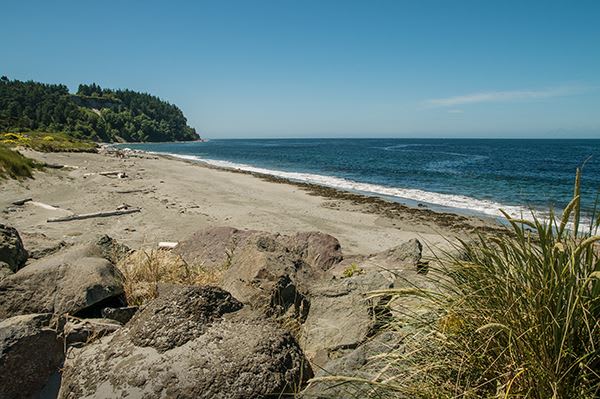 Fort Wooden Historical State Park, Washington State 
Fort Wooden Historical State Park offers areas for RVers to camp. This park is lesser known with lots of densely forested areas and numerous historical structures throughout it. The park also has a number of workshops and activities throughout the year. Dating back to over 100 years, when it was home to 1,000 troops and officers who were training in Puget Sound, there is a lot to learn here in a real-life history lesson.
The park has 432 acres with about 2 miles of saltwater shoreline. You can stay at the fort, including in one of the rented barracks if you like, or at the campsites nearby. While here, you can do some diving, crabbing, boating, or saltwater fishing. There are also waterskiing areas, tennis courts, and mountain bike trails.
Bristol and Pemaquid Point, Maine 
A visit to Bristol and Pemaquid Point is an excellent choice for those who want to explore the Atlantic Coastline during the summer months. This area is exceptional in terms of the beauty it offers, but also the history museums, art galleries, and lighthouses, including the Pemaquid Point Lighthouse Park. It is possible to climb the lighthouse, depending on weather conditions. The city is a grouping of five villages, including Pemaquid Point, a 17th century fishing village.
It's also possible to travel from here to the Moosehead Lake Region for those who want to enjoy a mountain lake and explore the North Woods. RV camps are available throughout this area.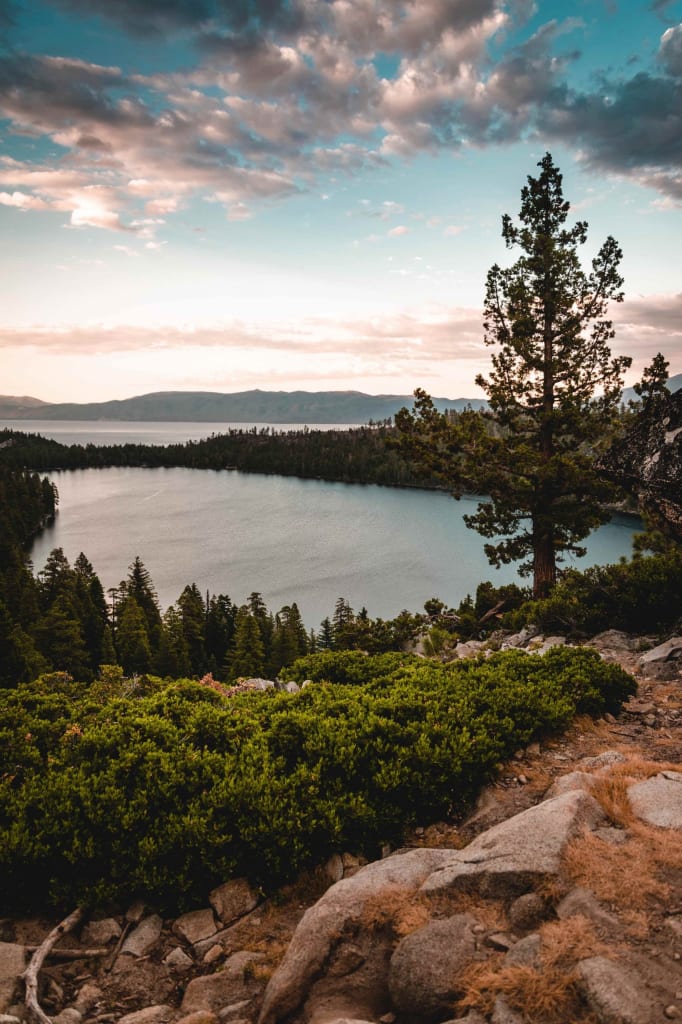 Lake Tahoe, California/Nevada
Though Lake Tahoe is warm in August, it is a fantastic place to visit because of the amenities on the waterfront itself. Lake Tahoe is a large freshwater lake. It is tucked into the Sierra Nevada Mountains, and it is well known for its beautiful, clean beaches and ski resorts. It's super easy to find campgrounds and campsites throughout the area.
There's plenty to do here, too, including exploring mountain trails, golfing, fishing, hiking, and water fun, from boating to waterskiing. The Zephyr Cove Resort is perhaps one of the best camping locations here because of the fantastic views. It's a large area with over 90 campsites.
Door Country, Wisconsin
A trip up to Door Country provides access to five state parks, Newport, Peninsula, Whitefish Dunes, Potawatomi, and Rock Island. Each is a bit different, but all of them are mesmerizing. From the scent of the pine forests throughout the area to the whitefish fishing, there is a lot to explore, especially for those who want a cooler August experience.
RVing here is easy enough, with most of the state parks offering campgrounds and RV sites. Or, you may want to stop along one of the inns for a bit of historic charm and pampering. Another option is to visit Apostle Islands National Lakeshore, which you'll need to use a boat to get to. Explore it for the day.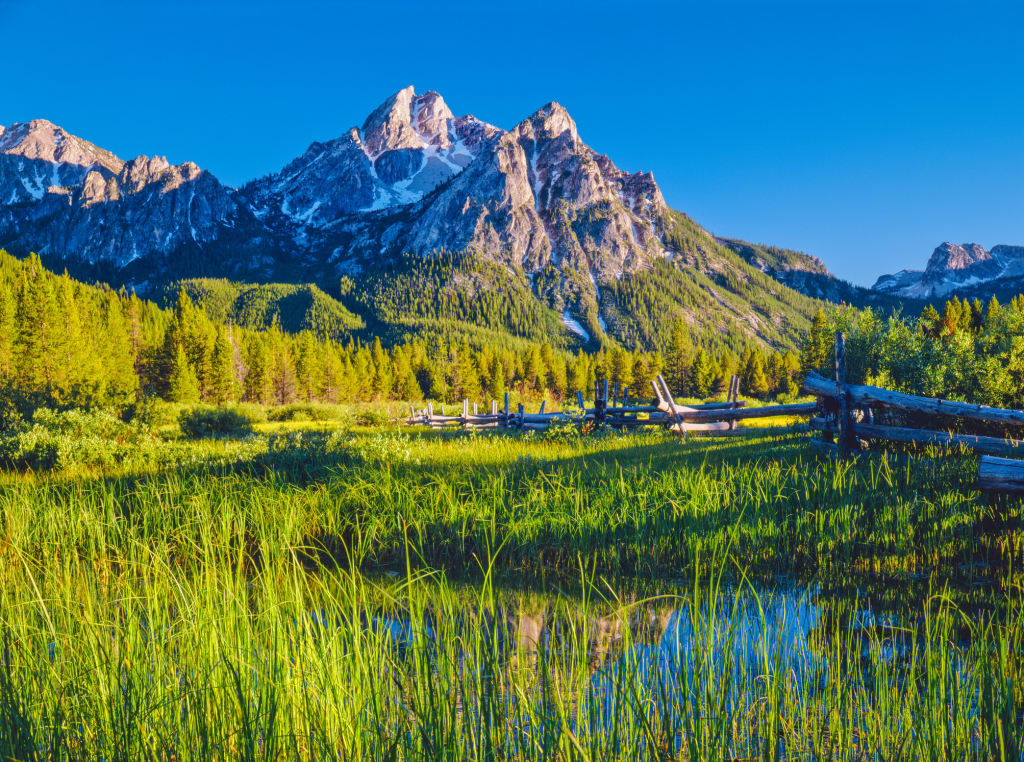 Sawtooth National Forest, Idaho
A visit to Sawtooth National Forest in Idaho is breathtaking. It is a very special location with protected land and a stunning vastness in every direction. There are RV and campsites located in the area. With 2.1 million acres of forests to explore, this area is exceptional when it comes to roughing it.
There are beaches and dunes to explore. Choose from lakes, ponds, rivers, and stream options for those who wish to fish. Biking, climbing, and hunting options exist throughout the park as well. The large park is close to Twin Falls, but it is also possible to get here from Blaine, Boise, or Elmore as well.
Cape Cod, Massachusetts
Though Massachusetts is still very hot in August, a trip to Cape Cod could mean spending ample time on the beaches and in the water, which is very much relaxing. Though RVs are not generally maintained on the peninsula, it is possible to camp at one of the sites just outside of this area. Then, it's time to explore all that the area has to offer.
From exploring Hyannis to the numerous lighthouses, there is much to do here. There are also a number of quaint villages. It is a popular summertime destination, but visiting during the later months of August could make it a bit more bearable.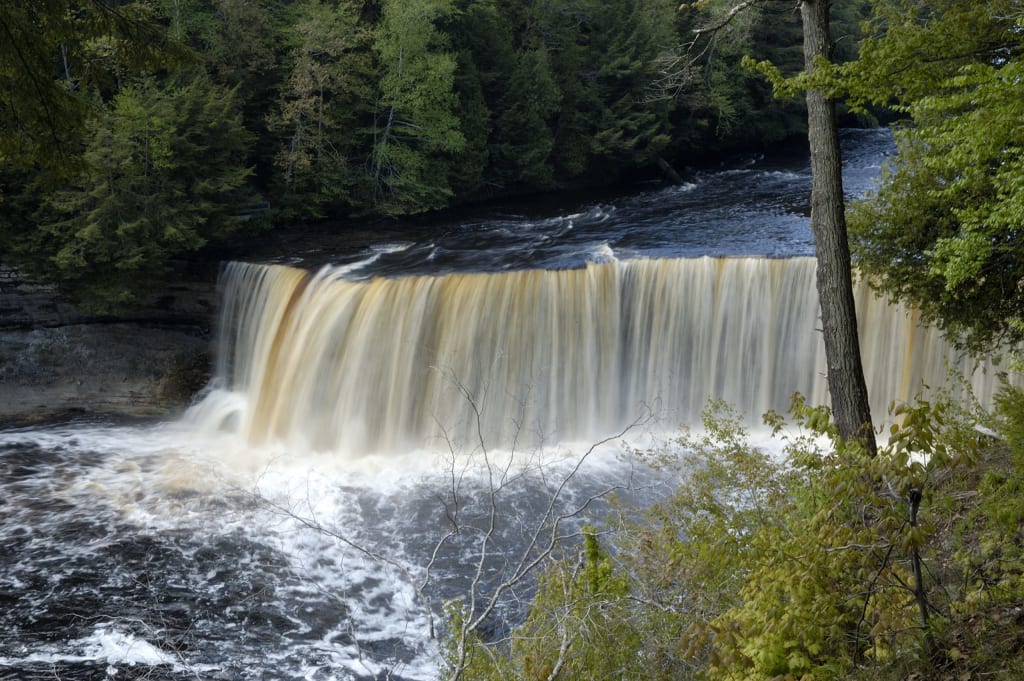 Tahquamenon Falls State Park, Michigan
One of the best reasons to visit Tahquamenon Falls State Park is the falls themselves. These are the largest in the state, towering some 50 feet into the air. For those bringing an RV, there are several campgrounds in the Upper Peninsula to stay at during this time of the year. It's slightly cooler in this area, especially when spending the day at the beach.
The park itself has 40 miles of hiking trails to explore. Much of it is along the river bank. The Lower Falls are also well worth exploring, especially with a rented rowboat.
Button Bay State Park, Vermont
Vermont's access to the water helps to bring temperatures down a bit, though it can be quite warm during the summer months. Button Bay State Park is the perfect destination. It's right on Lake Champlain, which provides a fantastic view and some cool breezes throughout the year. Visitors can easily spend their time fishing or boating on the lake, taking the ranger program, exploring the dense forests for wildlife, and doing some hiking.
The park itself has 53 RV sites as well as a few cabins to consider. Once there, it's possible to enjoy any part of the 363 mile bike route around the lake, with plenty of shorter options available.
Any of these destinations could be a great choice for exploring during August. While every location will be warmer during the heart of the summer months, these areas provide ample ways to cool off, learn, and explore.