Whether you camp or store your RV during the winter months, you're probably itching to get out by the time April rolls around. If you stored your RV over the winter, it's time to flush and fill the water tank, pack up everything you need, and head out on the road. If you live in a cooler climate, some great places to hit where it's warm – but not too warm – include California, Florida, Tennessee, Georgia, and the Carolinas. Check out our list of the top destinations to RV to this April 2022.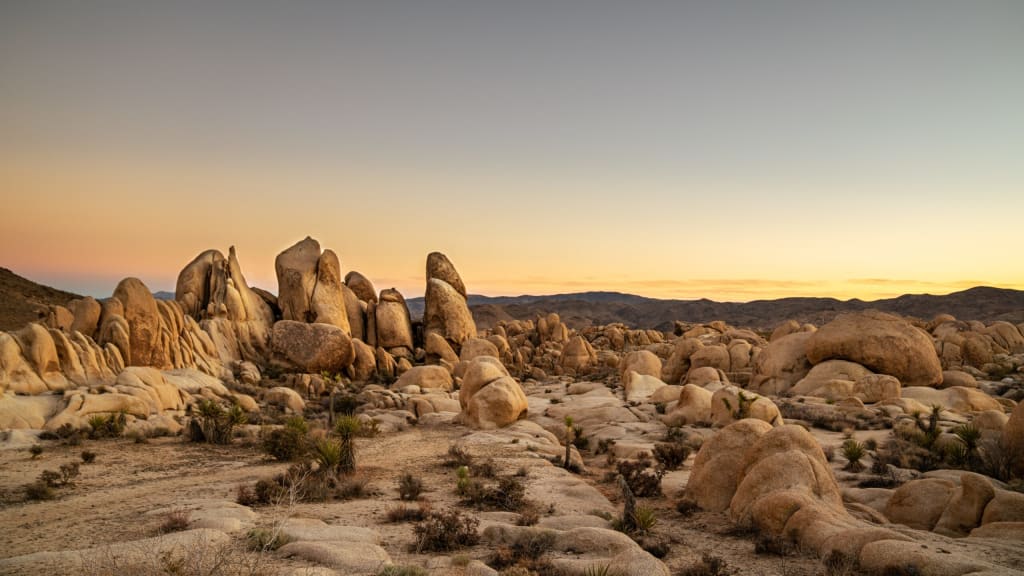 Joshua Tree National Park, California
If you've always wanted to visit the serene beauty of the desert, Joshua Tree National Park has plenty of room under the stars. Springtime camping means moderate temperatures so that you won't experience heat exhaustion – and an added benefit is the tons of wildflowers you can see. The park consists of nine campgrounds on over 800,000 acres. Three of the campgrounds are first-come, first served. Highlights include Joshua trees, rock formations, and an unlimited view of the stars. The nights might be cooler, so bring some comfortable cool weather gear. 
Chincoteague Island, Virginia
If you want to combine clam shoals and oyster beds with the chance of seeing a herd of wild horses on nearby Assateague Island, you might take in Chincoteague Island. The temperature is mild year-round, so April is a good time to visit. Hikers and bikers will enjoy miles of trails, beach-combing, and other spring activities. Chincoteague Island KOA features waterfront sites and opens on April 1.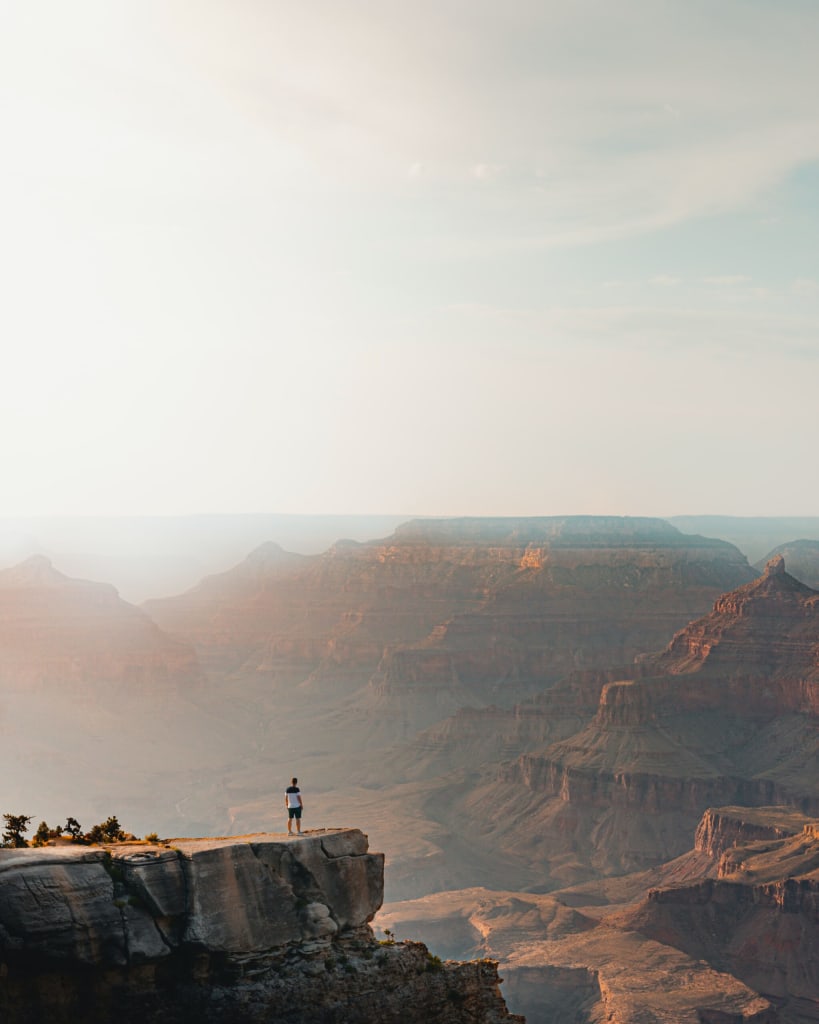 Grand Canyon National Park, Arizona
If you've never been to the Grand Canyon before, April is a great time to go. The moderate temperatures make it an excellent time for hiking the canyon's foot trails to the bottom. You can also take a boat on the Colorado River and enjoy the canyon sights without exploring by foot or staying on the rim. If you go in April, you'll need to go to the South Rim, as the North Rim doesn't open until May. You can choose to go on guided tours and hit the trails by yourself. Grand Canyon Railway RV Park in Williams, AZ, is just one of the RV parks open in April. 
Great Smoky Mountains National Park, Tennessee and North Carolina
If you want to spend a week or two just taking in the fresh mountain air and visiting the many sites in the Great Smoky Mountains, April is a great time to visit. The temperatures could still get cool during the late evenings and nights, so be sure to bring cold-weather gear. With spring comes black-eyes Susans, rhododendrons, and about 1,500 more varieties of flowering plants. You might get lucky enough to see the diverse wildlife in the area, including deer and bears. Be sure to visit Clingman's Dome, the highest point in the park at 6,643 feet above sea level. If the day is clear, you can see over 100 miles.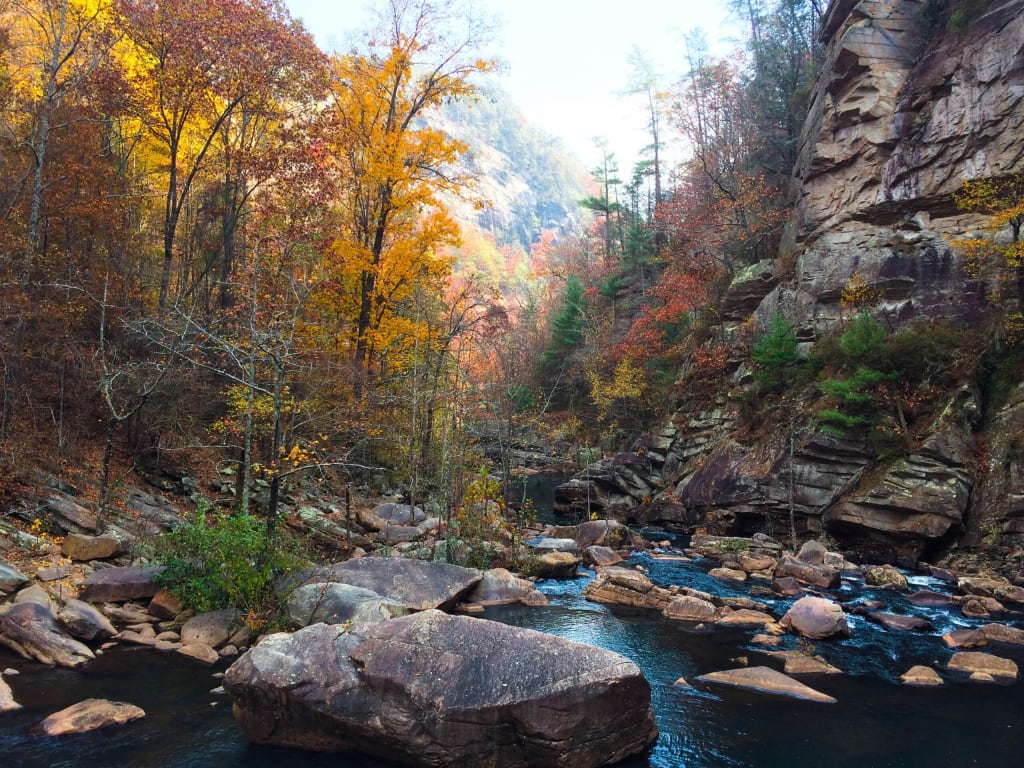 Helen, Georgia
If you want to really slow things down a bit, visit Helen, GA, a mountain town in the northeast part of Georgia with its unique architecture. Visit downtown Helen to see what a Bavarian Village looks like. Enjoy dining, waterfront trails and mountain hikes. Yonah Mountain Camping Resort is within five miles of Helen, and the campground accommodates the bigger RVs. 
Atlanta, GA
If the mountains and deserts are too tame, visit Atlanta with its national parks and many attractions. Most of the RV camping is right outside of the city. Visit the Georgia Aquarium, Martin Luther King Jr. National Historic Park, the College Football Hall of Fame, and Piedmont Park. And, Six Flags Over Georgia is just a 45-minute ride from Stone Mountain RV Park, so it makes for a great day trip if you want to take the kids to an amusement park.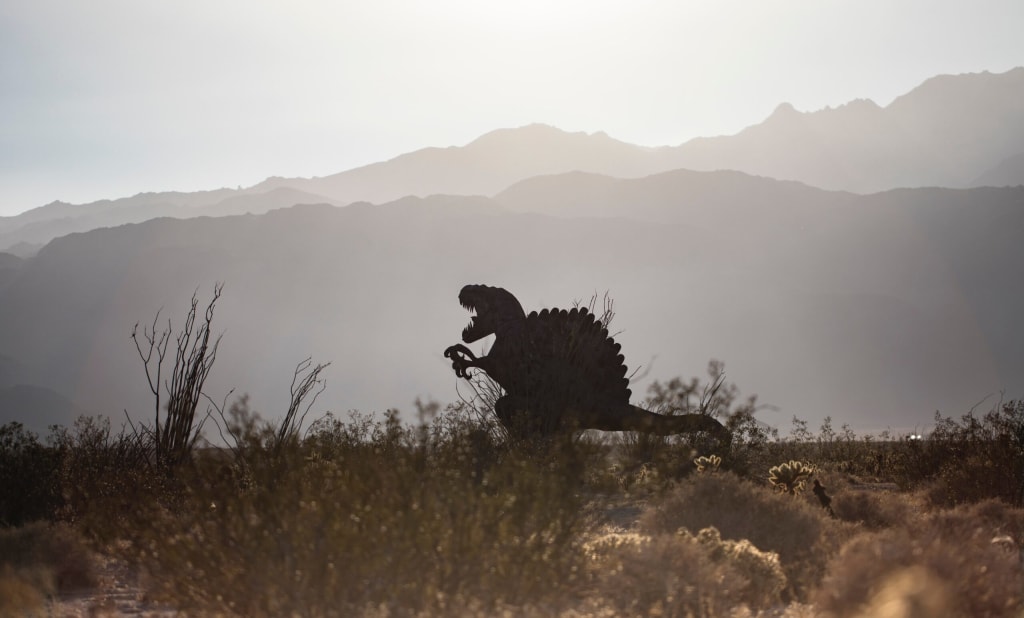 Borrego Springs, California
Borrego Springs is a desert town known for its spring wildflowers, Night Sky Tours, the Borrego Art Institute, and the Anza-Borrego Desert State Park. The weather is warm enough during the day, so you are comfortable exploring the area without sweating bullets. The Springs at Borrego RV Resort, an award-winning RV resort, is located in Borrego – you might want to make reservations well ahead of time if you want to stay there. 
Orlando, Florida
Orlando has so much to offer; you can't just pick one. Take a fantasy trip with days at Disney World, Universal Orlando Resort, the ESPN Wide World of Sports Complex, all kinds of dining choices, over 150 golf courses, fishing, boating, and nearby Kissimmee and Old Town. April is a great time to visit since it's not too warm yet, and you can enjoy walking around all the places Orlando has to offer and enjoy the nightlife without sweating every second of the day.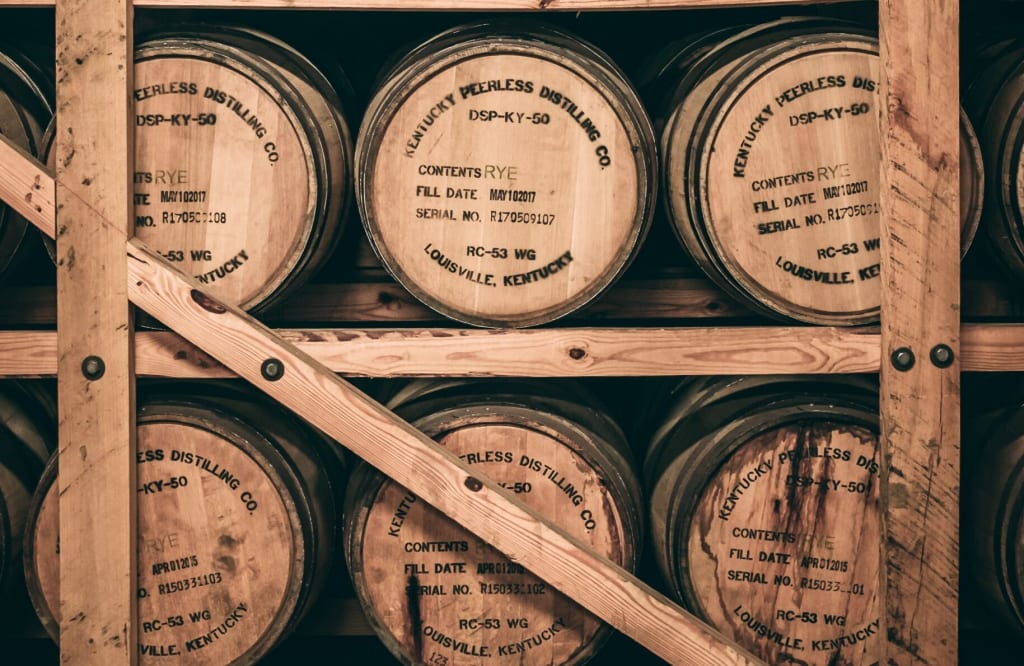 Bourbon Trail, Kentucky
The Bourbon Trail features over 15 distilleries from Louisville to Lexington. You can travel the route on your own and take your time visiting the distilleries, or you can sign up for a shuttle tour. If you want to taste test, we recommend the shuttle tour. You can always buy the bourbons you like and bring them back to the RV to enjoy while relaxing in nearby campgrounds. April could mean warm or cool days, and the nights are mostly comfortable to cool, so bring clothing for all types of weather. 
Cedar Key, Florida
This key isn't all the way at the bottom of the state; instead, it's on the northwest coast of the state. This old-fashioned spot about an hour south of Gainesville features beaches, lots of fishing opportunities and natural preserves. Hikers in the family will enjoy miles of hiking trails and Florida's wildlife. Don't forget to visit the Cedar Key Museum State Park and the Cedar Key Historical Museum, especially if you are interested in viewing Civil War items. This is another spot where the weather could swing in April. While it's mostly warm, you might run into some cool nights and days. 
Thinking about RVing with kids this summer? Check out our feature on everything you need to know about picking the right RV for your family by clicking the link here.