If you're RVing with a pet in tow, you know that home is wherever your pup can play. After all, what's a good adventure without our favorite companions? Thankfully, 61 of the 63 National Parks are dog-friendly, with a mere requirement of keeping your pet leashed at no longer than 6 feet (2 meters). That's a whole lot of ground for your dog to discover. Is your furry best friend is basically begging for an adventure in the wild? We've got you covered with a quick round-up covering the most dog-friendly national parks across America! From sandy dunes and shorelines to turquoise lakes and vast woodlands, there's a special somewhere for every sort of adventure dog.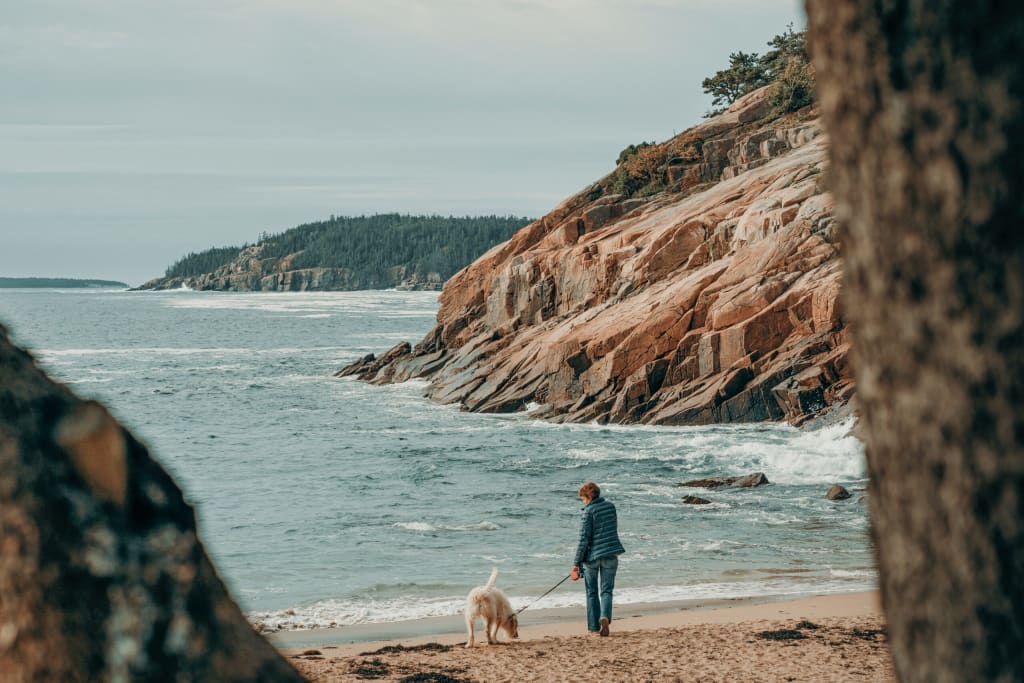 Acadia National Park | Maine
This national park is a wonder to visit any time of the year. Hikers with pets have plenty of open space to explore with an accumulation of around 100 miles of hiking trails and 45 miles of carriage roads that are all dog-friendly. The only exceptions are Beehive Trail and Precipice Trails since their strenuous rock scrambling don't really yield safe footing for dogs. Whether you and your pup are looking for a long-haul adventure or a quick stroll through some energizing scenery, all trails are set up in a convenient loop for easy RV embarkment. Most campgrounds are dog-friendly too with Bar Harbor best known for its inclusive pet accommodations. Don't let the relatively small size of this national park fool you. Acadia brims with a wide range of landscapes your pup is sure to love. From the breezy seaside Ocean Path and panoramic Cadillac Summit Loop Trail to the tree-shaded Jordan Pond Path and rocky Sundew Trail, your dog will be gleefully wagging its tail to a wealth of sights, sounds, and scents.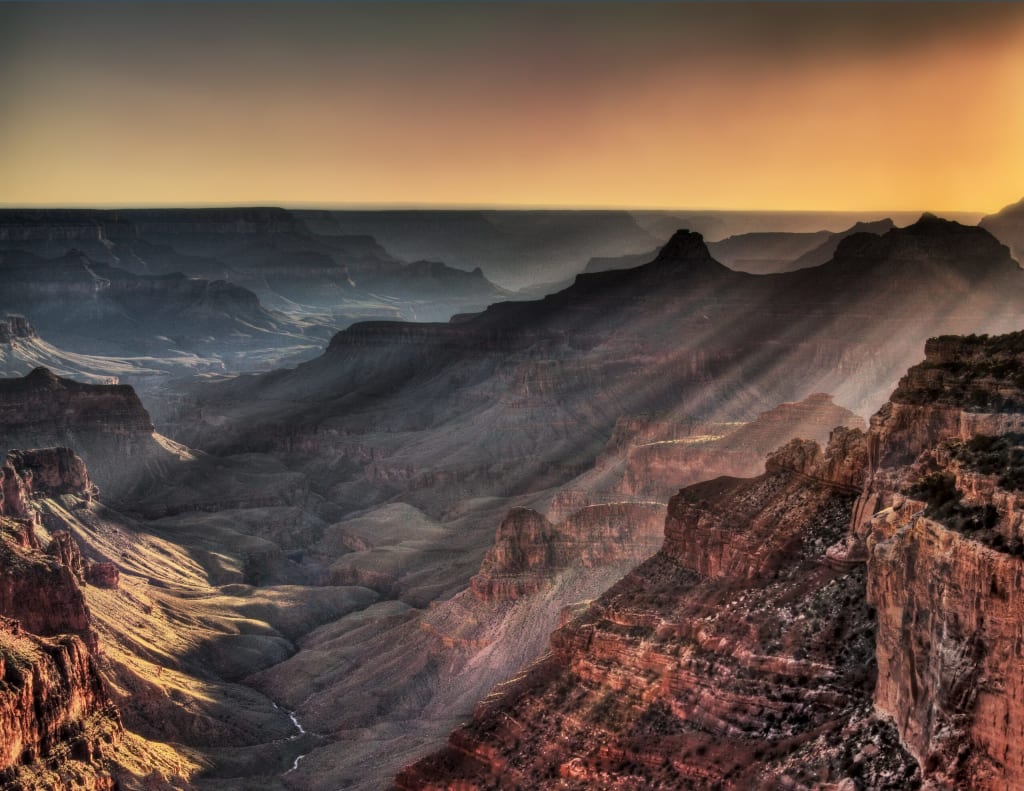 Grand Canyon National Park | Arizona
This national park is popular to hikers with pups. The South Rim is known for being the most visited area in the park and its trails above the rim are all open to dogs. Pet-friendly campgrounds include Mather, Trail Village, and Desert View, along with all developed areas. Yavapai Lodge houses dog-friendly rooms and boarding at the South Rim Kennel, should you wish to wander below the rim on your own or provide your pup with some tender love and care after a long day out. Keep in mind that high elevations and dry climates can make your pet prone to dehydration, so pack plenty of water and a collapsible bowl. Bridle Trail offers quiet and refreshing scenery through wooded canyon vistas at the North Rim. With 14 miles of dog-friendly paths available to the public, Grand Canyon's panoramic views and picture-perfect sunrises are enough to make your pup feel on top of the world.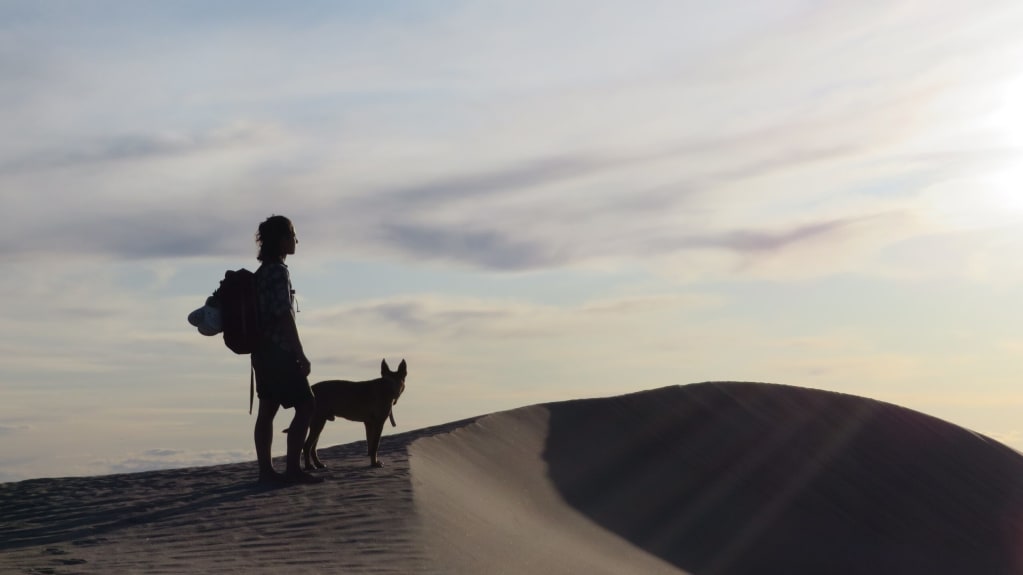 Great Sand Dunes National Park | Colorado
Does your fur baby love to play in sand? This national park is not only known for its vast dunes. Your pup can roam through wetlands and grasslands to mountain peaks and aspen forests too! Take your dog for a splash at the alpines of Medano Creek and stay the night at Piñon Flats. Keep in mind that the dunes can get dangerously hot. If you do choose to visit through the warmer months, start your day at the dunes early before the solar heat starts to kick in or in the cool of the evening. Regardless, you'll want to travel prepared with booties to protect your pup's paws. While dogs are welcome to explore the reserve, the backcountry is off-limits. To be certain you're staying within the pet-friendly territory, don't stray too far into paths leading away from Dunes Overlook and Sand Ramp.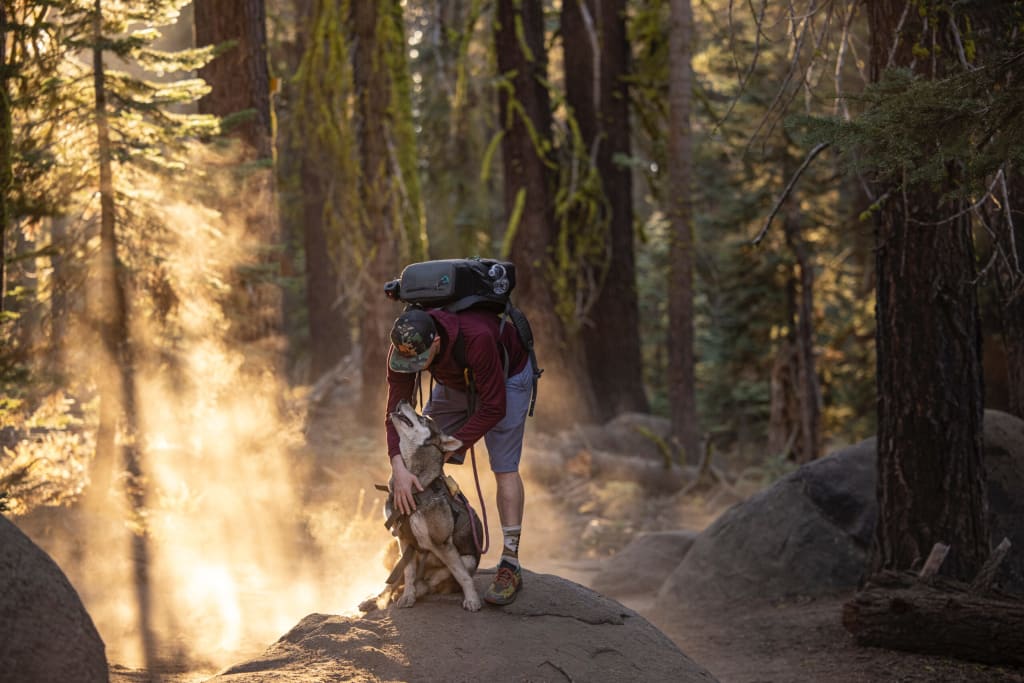 Cuyahoga Valley National Park | Ohio
Majestic woodlands, waterfalls, and rambling streams – what more could your furry best friend ask for? This national park is a gateway to wonder open to hikers and pets alike. Cuyahoga Valley has over 110 miles of lush trails, so be sure to pace yourself when you visit! Stay at the pet-friendly Stanford Campground and take your pup through as much of the 20 miles of the Towpath Trail open to pets. Your dog is sure to find a stick and will take it along as a memento. After all, who could blame our pets for getting in touch with their primal side in such a vast and verdant landscape? Though the greenery of the park serves as a virtual playground for pups, fleas and ticks are common in the woods, so don't forget to check yourself and your dog after a day in the forest. Also bear in mind that dogs are not allowed on the scenic railroad train, East Rim biking trails, or park buildings. While camping within the national park is not allowed, there are plenty of pet-friendly RV campgrounds just down the road from Cuyahoga Valley.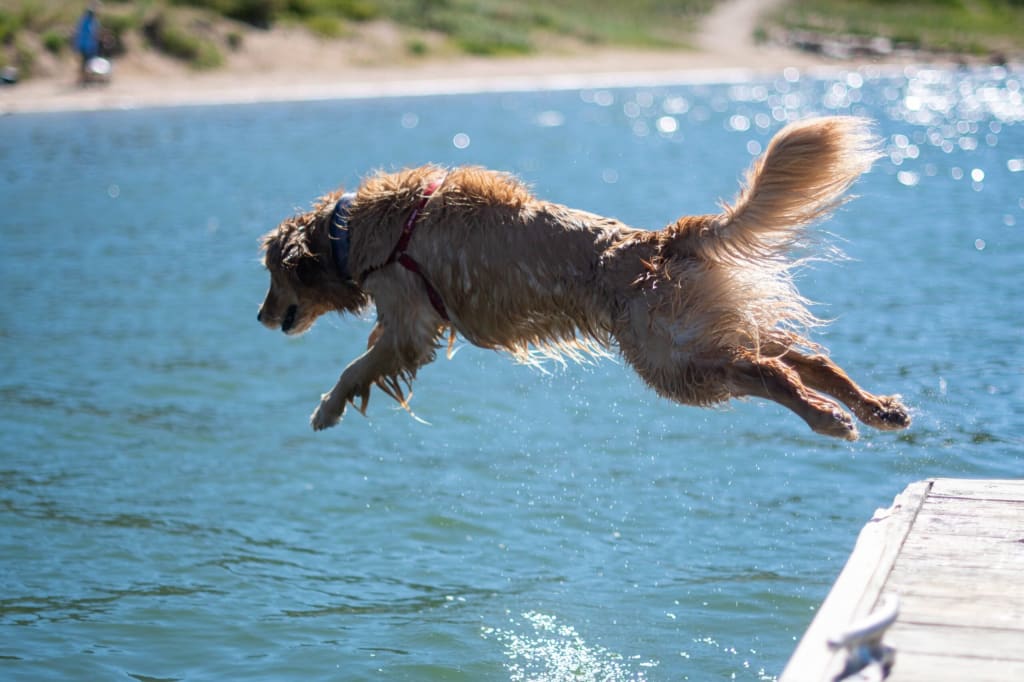 North Cascades National Park | Washington
If you're RVing with an especially active dog, the rugged mountain ranges, crystalline lakes and intrepid rives of North Cascades will provide you with all of the space you need for some serious play. Being one of the least-visited in the nation, this national park provides that quiet sense of freedom and seclusion you're looking for. While pets are only allowed on the Pacific Crest Trail and within 50 ft of the park roads, you and your pup can enjoy a slew of activities along Route 20. The two national recreation areas (Lake Chelan and Ross Lake) are also open to dogs, so long as they remain on a leash. Treat your dog to a swim or kayak excursion through the azure Diablo Lake or take on the breathtaking (no pun intended) incline of Mount Baker. Your pup can even flounce in the snow during colder winter months!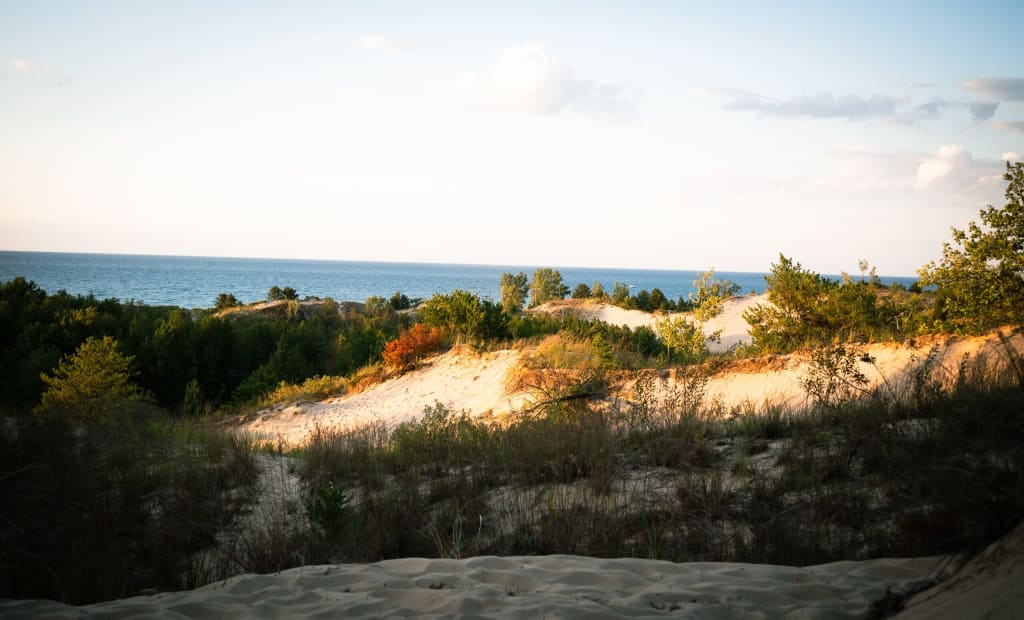 Indiana Dunes National Park | Indiana
Is your pup a beach dog through and through? Indiana Dunes yield 15 miles of beachside fun and 50 miles of trails to enjoy year-round. There isn't really ever a bad time to visit this park. You can experience every season in bliss, whether you wish to swim through the summer, catch the autumn foliage or get a glance at the snowy winter glaciers. Cowles Bog Trail (4 miles) is adored for its gorgeous view of Lake Michigan and beach access. If you want a more direct route to the shorelines, go for Dune Succession Trail is a mere 1-mile path towards the water. Nearly every trail is dog-friendly and the eastside beach is open for puppy play. This national park is also not limited to waterside dunes. Here you'll find creeks, forests, marshes, ponds, and prairies providing a refreshingly diverse landscape to discover. Dogs are allowed in the campground picnic areas. Restricted spaces include Glenwood Dune, Great Marsh, and Pinhook Bog.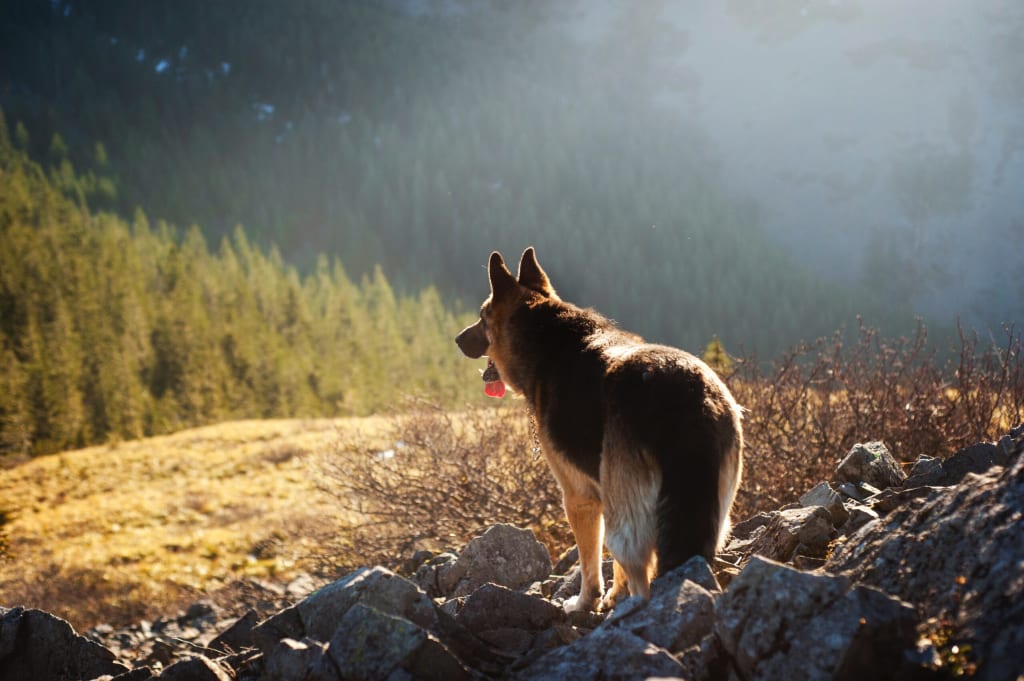 Shenandoah National Park | Virginia
Appraised for being one of the most pet-friendly national parks in America, Shenandoah is a must-visit destination for RV dogs. While dogs are welcome to all campgrounds, the scenic Skyline Drive along the Blue Ridge mountains provides over 70 overlooks for you and your furry best friend to enjoy. Simply pull your RV over for a scenic picnic surrounded by serene wilderness. Should you wish to explore an area off-limits to dogs (i.e. Bearfence Mountain, Dark Hollow Falls, and Stony Mountain), pet-friendly lodging is available to you and your companion. Only about 20 miles of the complete 500 miles of hiking trails are no-go zones for pets. Otherwise, the cascading waterfalls (such as Jones Run, Lewis Falls) of Shenandoah are yours to explore with your furry best friend.
White Sands National Park | New Mexico
Renowned as the largest gypsum dune field in the world, New Mexico's national park is the perfect place for your dog to let out some serious energy. The entire park welcomes visitors with pets including 9 miles of trails to explore. If you're looking for unique geography, check out the Dune Life Nature Trail, Interdune Boardwalk, and Playa Trail. You can also join in on the sandy fun by renting a sled for scooting through the dunes with your dog. Though strenuous the 5-mile loop of Alkali Flat provides some of the most incredible views to capture with your camera. Be sure to stick around for sunset. The solar colors create a spectacular view as they bounce off and across the sandy knolls. Although the area can heat up, the gypsum sands stay cool, so you don't even have to worry about burnt paws! Still, you'll want to pack plenty of water to avoid dehydration during your visit.
Planning for an extended RV vacation with your pup? As not all pet-friendly campsites are created equal, we're here to share only the best and most interactive campgrounds for your canine companion. Check out our list of 10 Pet-Friendly RV Campgrounds to start mapping out your next outing!