US Olympic Games Locations
In honor of the 2018 Olympics we've designed your ideal February road trip: Exploring the six US Olympic Locations, host cities of past summer and winter Olympics. Below we've compiled the ultimate site seeing list for you to hop in your Motorhome and revisit (or visit for the first time!) these historic sites all month.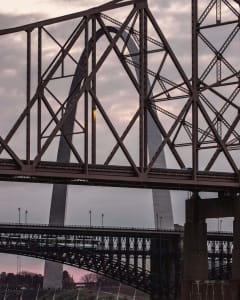 Photography: @fitzwander
US Olympic Locations St. Louis, Missouri (1904)
The first Olympic games held outside of Europe were in St. Louis at what is now known as Francis Field on the campus of Washington State University. Athletes from 12 nations competed in the 94 events at venues Glen Echo Country Club, Forest Park and Creve Coeur Lake. Each site is riddled with history and abundant outdoor activity for the historian and nature lover alike. Make sure you give yourself ample time to check out each site.
Where to stay: St. Louis RV Park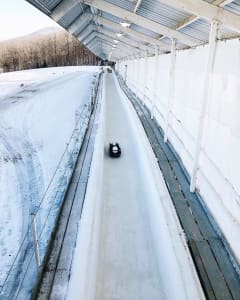 Photography: @stephstell
Lake Placid, New York (1932, 1980)
Lake Placid hosted the winter Olympics in 1932 and again 48 years later in 1980. Your first stop in Lake Placid should be the brilliant Olympics Museum which features the heart of sport, art and culture. Next, head to the Olympic Ski Jump Complex (you might even catch jumpers practicing) and then move on to Herb Brooks Arena for a historic tour or try your luck on the rink.
Where to stay: Adirondack Camping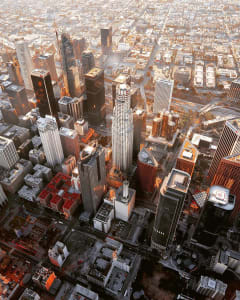 Photography: @jasperdejesus
Los Angeles, California (1984, 1932)
Though we wouldn't normally suggest taking your RV into to Los Angeles, the city is a full of Olympics history. Check out a game at LA Stadium Hollywood Park and the Los Angeles Memorial Coliseum for a tour of past Olympic sports history. The Galen Center and Staples Center are perfect venues for a concert and site see the Los Angeles City Hall.
Where to stay: Malibu Beach RV Park or Balboa RV Park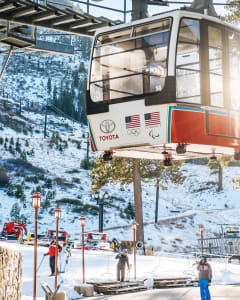 Photography: @pjsquawvalleyinn
Squaw Valley, California (1960)
The recently renovated Olympic Museum in Squaw Valley showcases memorabilia, video footage and the history of the 1960 games and is the perfect first stop for you California tour. While in town Ski Squaw Valley Alpine Meadows, the only remaining venue from the 1960's games that is still in use and enjoy numerous winter activities the town has to offer.
Where to stay: Sequoia and Kings Canyon RV Park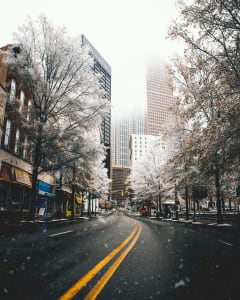 Photography: @mjconrod
US Olympic Locations Atlanta, Georgia (1996)
Atlanta is full of culture and history. Not only should you go for the food (check out Decatur), you can enjoy the many venues and spots iconic to the 1996 Olympics. The Centennial Olympic Park is beautiful for a city stroll. Next check out Lake Lanier Olympic Park, where the rowing, sprint canoe and kayak competitions were held. You can enjoy a row or stand up paddle board ride while there. Finish your day at the Atlanta History Center as there is an exhibit on the history of the Olympics and when they came to Atlanta.
Where to stay: Twin Lakes RV Park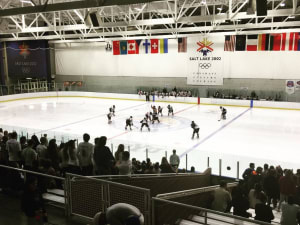 Photography: @cdraudt17
US Olympic Locations Salt Lake City, Utah (2002)
Salt Lake City is a stunning country. Visit and ski Deer Valley Resort, which hosted the freestyle moguls, aeirals and alpine slalom events. Next check out Peaks Ice Arena, now a year-round family rec center where you can skate as well as play frisbee, lacrosse and rugby. Finish your tour by exploring the Alf Engen Ski Museum, a spot where visitors can experience the glory of the winter games through a gallery of visual highlights and artifacts. Admission is free!
Where to stay: Pony Express RV Resort