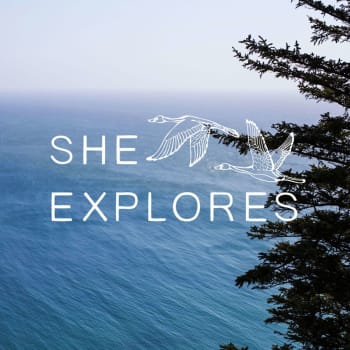 As we continue to feature women working in the outdoor industry in honor of Women's History month, we are thrilled to introduce you to Gale Straub. Gale is the founder of She-Explores, a blog and podcast centered around women who are inspired by time spent outside.
She-Explores platform is rich in adventure and community. The site is an empowering source of inspiration for women living on the road, for those desirous to leave their 9-5  for van life, but are also for those who are apprehensive to the whole idea. With over 300 stories shared by women, there is no topic off limits. Gale knows how to facilitate storytelling. The site is complete with unappalled talent – female artists, photographers, athletes, writers, mothers, grandmothers, sisters, partners, gardeners, the list goes on and on.
The stories told on She Explores are beautiful, heartbreaking, passionate and true. They are uniquely pure and deeply inspiring. We sat down with Gale to talk about her amazing work, her love for nature and insight into her favorite National Parks.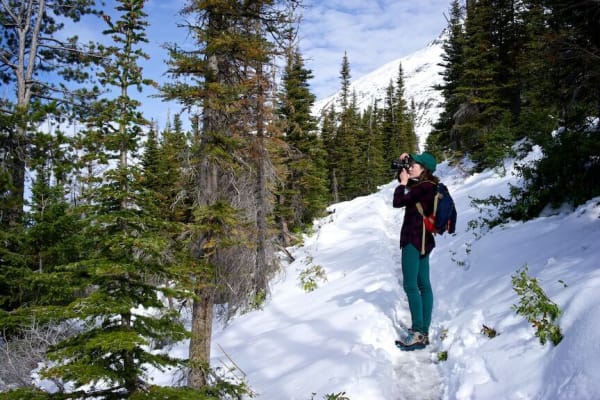 All Photography provided by Gale Straub unless noted otherwise. 
La Mesa RV: Hi Gale! Tell us a little bit about yourself.
Gale Straub: Let's see, where to start? I'm the founder of She Explores and while it encompasses many of my interests, it is not all that I "do." As it stands, She Explores is a blog and podcast centered around women who are inspired by time spent outside. That inspiration manifests in different ways: perhaps it's long, meditative hikes or analog photography or watercolor or narrative non-fiction. I'm personally inspired by the many ways women articulate their experiences in the outdoors.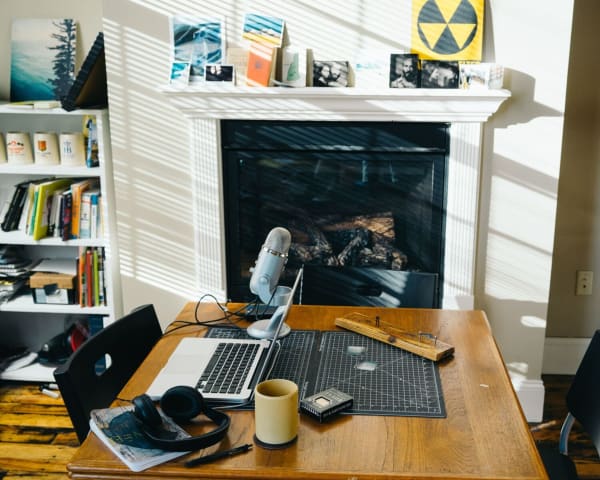 LMRV: Wow. Very cool. What is one of your favorite aspects of running the She Explores Platform?
GS: As nerdy as it is to admit, I love editing – whether it's the audio of a conversation or an essay or making a photograph look the way I think it should look. In certain ways, I don't think I'm particularly creative. I like working with what's in front of me and polishing it for clarity and a little heart.
LMRV: What's your favorite outdoor activity?
GS: My outdoor activities of choice usually involve hiking boots. I love hiking and in the last several years, I've also started to really enjoy (and crave) backpacking trips. In fact, tomorrow I'm spending two nights at a hut in the White Mountains of New Hampshire with a friend. She and I will have to snowshoe in (there are other complexities of winter hiking as well) and I can't wait.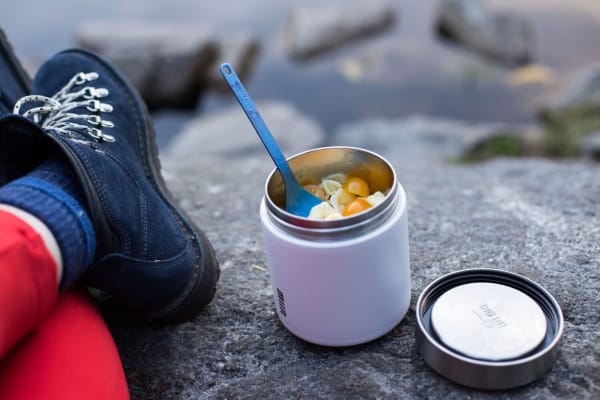 LMRV: We can't wait to hear about this trip. How did you come up with the idea for She Explores? Did you have this grand storytelling platform idea or did it flesh out as the content developed?
GS: I launched She Explores as a content site when I left on a year long road trip with my partner, Jon. This was late summer of 2014, which is a little surreal to write now. I started conceptualizing the site when I was still working in Boston.
Jon and I had saved for 15 months to be able to spend some time traveling, but I didn't want to stop working on the road. I wanted to use the (privilege of) time to work on a passion project. I chose content categories (artistry, landmarks, women on the road, stay equipped) that centered around my interests, the van travel I was about to embark on, and an infatuation with the beauty of the outdoors. In many ways, She-Explores.com stemmed from equal parts curiosity and loneliness. I've always been curious about the natural world and people, and I wish I knew more women who recreated with a camera in hand or a watercolor kit tucked in their backpack.
Over time, and slowly, the site grew. The stories grew deeper – less about surface beauty and more about individual and emotional experiences. The number of women who contributed grew as well. We currently have over 500 posts and have featured at least 300 women.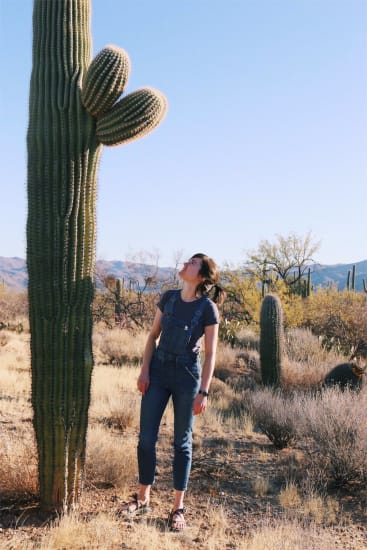 LMRV: 300 women, that's amazing. You cover so many experiences from women of every walk of life. What made you decide to add the podcast?
GS: I decided to create a She Explores podcast for a few reasons. First, some of the most rewarding connections I've made through She-Explores.com have turned into "real-life" connections, even if just through the phone. I wanted to translate the intimacy of those connections into audio and share them with others.
I also wanted to meet more women and have longer conversations than you can share on a blog post or social media. I started listening to podcasts when I was living on the road. The startup costs are relatively low and I was eager to learn something new. I'm so glad I started She Explores as a podcast. Through it I've gotten to tell stories that overlap with the outdoors but as a listener aptly said, "are really just about life." On the show, we've covered topics including: mental health, eating disorders, solo hiking, aging, conservation, chronic illnesses, women's empowerment, diversity, entrepreneurship, fear, creativity… the list goes on. It's impossible to get bored.
LMRS: The second podcast?
GS: Before She Explores was a year old, I wanted to start a second show. As timing would have it, Laura Hughes was about to hit the road in her Ford Transit van full time with her partner. She pitched me the idea of extending our "Women on the Road" written interview series into a podcast of the same name. I worked with Laura to conceptualize it and teach her the nuts and bolts of podcasting and she's a natural. It's so fun collaborating with her!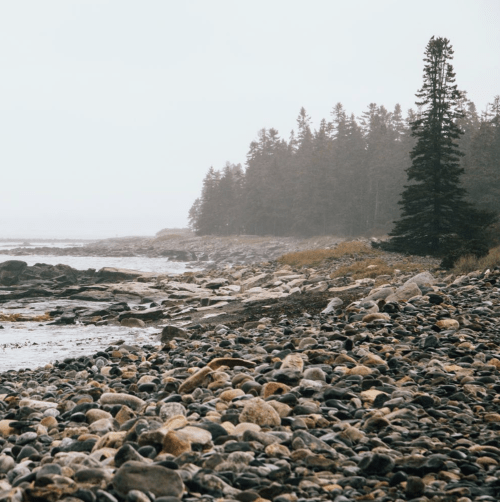 LMRV: We're going to transition a little now – National Parks Week is coming up soon and we figured what better way to celebrate than doing a giveaway with an explorer that's seen most of our countries greatest natural landmarks (stay updated on Instagram for more details, folks). Tell us, do you have a personal favorite? 
GS: It's funny, growing up in New Hampshire and Maine, I should say Acadia since it's our only technical "National Park." The public land I spend the most time in is actually White Mountain National Forest of New Hampshire, which (for my purposes) has all the perks of a National Park. When my partner and I traveled around the US, we split our time between stealth camping in cities and dispersed camping on public land. Highlights included Glacier, Olympic, Yosemite, Yellowstone, Grand Teton, and Joshua Tree National Parks. While there, I think my favorite was Olympic NP for the diverse landscape: lakes, oceans, mountains, rainforest. The Hoh Rainforest was incredible to see, especially having grown up around the skinny trees of New England.
When I look back on the trip, however, the place I most want to return to and backpack in is Glacier National Park. There is so much of it that is only accessible by foot, how dreamy.
LMRV: Any tips for people exploring national parks?
GS: Just that, while some of the most notable (and photographed) features of the parks are often accessible by car, if it's physically possible for you, I would recommend heading to the ranger station or visitor center and getting a trail map and some tips for getting off the beaten path (while practicing Leave No Trace, of course).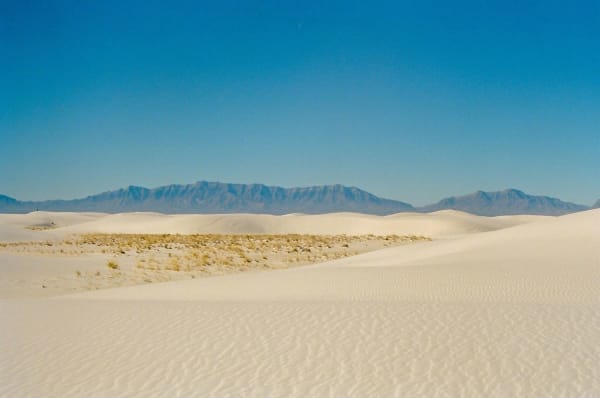 Photography: @helloamerica
LMRV: Ah, that's great advice. What do you love about public land?
GS: I love all the different shapes public lands take: parks, forests, wildlife refuges, monuments, conservation areas, wildernesses, historical sites, BLM…. I know I'm missing some! And if you consider public land beyond the national level (by state and town), there is even more to discover and learn from.
I appreciate when public land is accessible to all people: financially, socially, and physically. For me, that often means a walking trail in a wildlife refuge in a nearby town.
I also love the passion that people are showing for public land today, through advocacy, photographs, film, and other mediums. A recent film, The Messengers, shares the importance of Bears Ears and Grand Staircase-Escalante through several lenses, including those of Native Americans.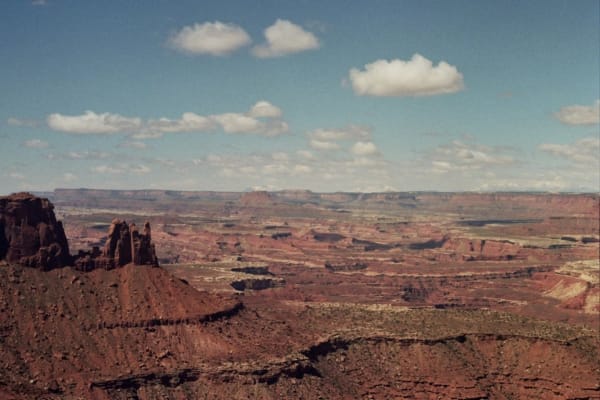 Photography: @helloamerica
LMRV: Do you have any road trips to national parks planned soon?
GS: I don't currently, though I will be traveling to Portland, OR for an event in mid April and hope to spend a weekend after and potentially swing up to Mount Rainier NP, a park I've yet to visit.
LMRV: Is there one park that you've not been to but you're dying to go see?
GS: I've never seen the Grand Canyon. I'd love to backpack it end-to-end. I recently read Annette McGivney's book, Pure Land, and interviewed her for the She Explores podcast. I so enjoyed learning more about its history, especially that of the Havasupai reservation.
LMRV: We have multiple locations in Arizona! The Grand Canyon is definitely a site to see. In closing, what's a fun fact about you?
GS: I'm a really good whistler.