We've all heard that The Grand Canyon, Yellowstone, and Yosemite are not to be missed when exploring national parks. They're all glorious sights, which is why so many people go there during the summer. Crowds can detract from the majesty of these places, so you may want to visit other national parks this summer with their own unique features. The following list describes some of the least crowded national parks to visit in summer 2022.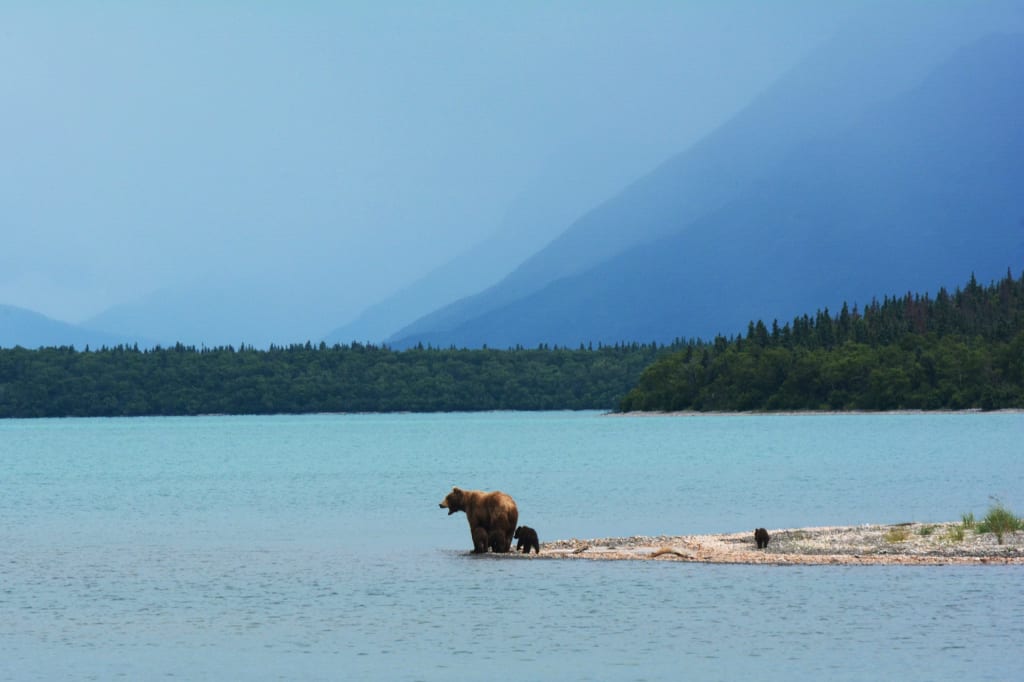 Katmai National Park
Katmai National Park near King Salmon, Alaska was designated as a national park and preserve in 1980. Its purposes include the study of active volcanism and wildlife like brown bears and salmon. In addition to serving as a site for scientific research, Katmai also offers great places for camping, hiking and wildlife observation. 
This national park isn't accessible by car, so you have to take a boat or plane to get there. Tour operators offer flightseeing tours of this area, which is one of the most dramatic ways of seeing a national park. This method shows the great diversity of Katmai's landscape, which includes volcanoes, tundra and freshwater lakes. You can also see the 2,000 brown bears that live here, in addition to countless moose.
Great Basin National Park
Nevada has a lot more to see than just Las Vegas. The Great Basin National Park near Baker has an elevation that ranges from 5,000 to 13,000 feet, giving it a great diversity of plants and animals that include 800 plant species and 73 species of mammals. The sparse population and isolation of this area also give it some of the darkest skies in the US, making it an excellent place for stargazing. Mule deer are abundant in Great Basin during the fall, when they make their seasonal migration through this area. Additional attractions include Lehman Caves, which you need to book a tour for in advance even though it isn't very crowded.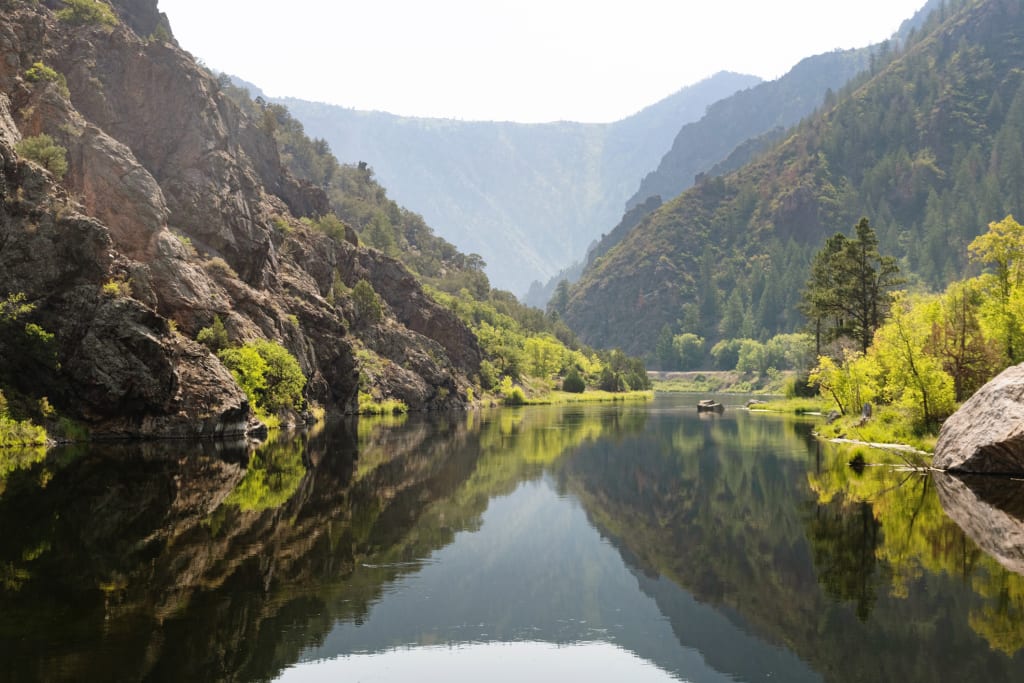 Black Canyon of the Gunnison National Park
Black Canyon of the Gunnison National Park in south-central Colorado is an often overlooked site for camping, hiking and rock climbing. It also has a variety of large animals, including black bears, mountain lions and Big Horn sheep, along with other indigenous species like the yellow-bellied marmot and peregrine falcon. The Black Canyon itself is the central feature of this national park, which has a maximum depth of over 2,700 feet. The main entrance to the park is about an hour and a half from Grand Junction and slightly less than six hours from Denver.
César Chávez National Monument
César Chávez was a co-founder of the United Farm Workers of America (UFW), which successfully lobbied for the passage of the Agricultural Labor Relations Act of 1975 in California. This legislation was the first of its kind in the US for farm workers. Sites at the César Chávez National Monument include the memorial garden, exhibit hall and Nuestra Senora Reina de la Paz, Chávez's grave and meeting place of the UFW. This national park is located in Keene, California, about two hours north of Los Angeles.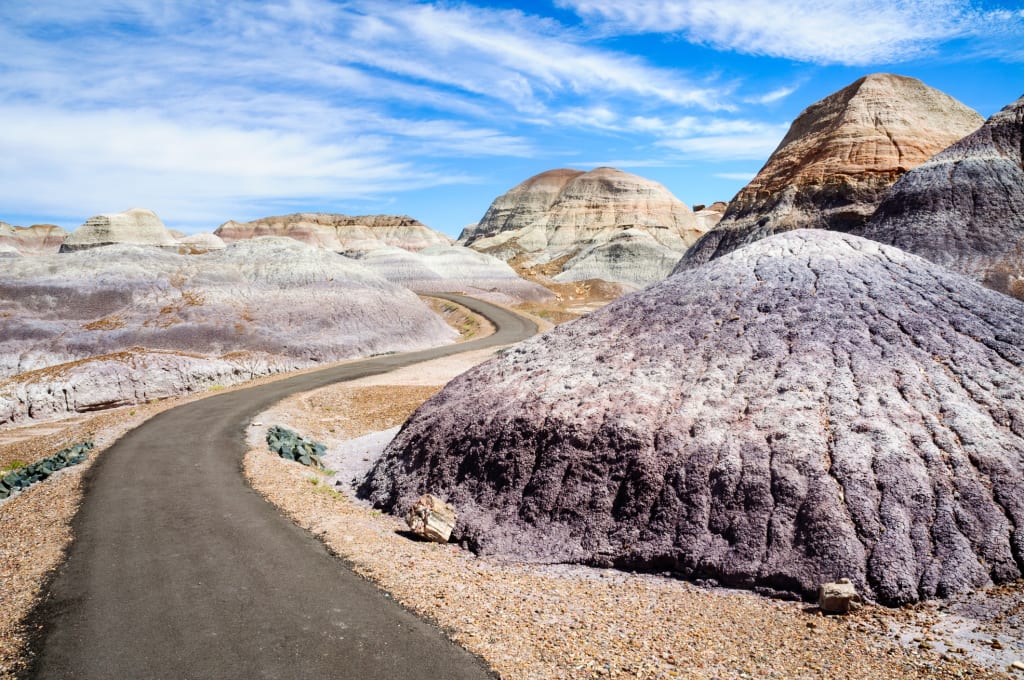 Petrified Forest National Park, Holbrook AZ
The Petrified Forest National Park in Holbrook, Arizona gets its name from the large deposits of petrified wood in this area that are up to 225 million years old. The primary reason for creating this park was to prevent the theft of petrified wood, which has great archeological significance. While this area is primarily known for its badlands, the main environment is semi desert steppe. These grasslands are home to over 100 species of grass.
In addition to backpacking, camping and hiking, this national forest offers geocaching. This activity is a fun way to tour the park with your phone and a GPS app. Albuquerque, New Mexico and Phoenix, Arizona are the closest major cities, both of which about a three-hour drive from this park.
Weir Farm National Historic Site
Weir Farm National Historic Site in Wilton, Connecticut offers a unique experience that you don't expect to find at a national park. The scenery here inspired many of the paintings by impressionist J. Alden Weir, beginning in the 1880s. Weir Farm holds an annual Art in the Park Festival, which includes art classes and or just the opportunity to create your own masterpiece. You can also take a guided tour of the house or walk the grounds by yourself. Weir Farm is about an hour and a half drive from Hartford.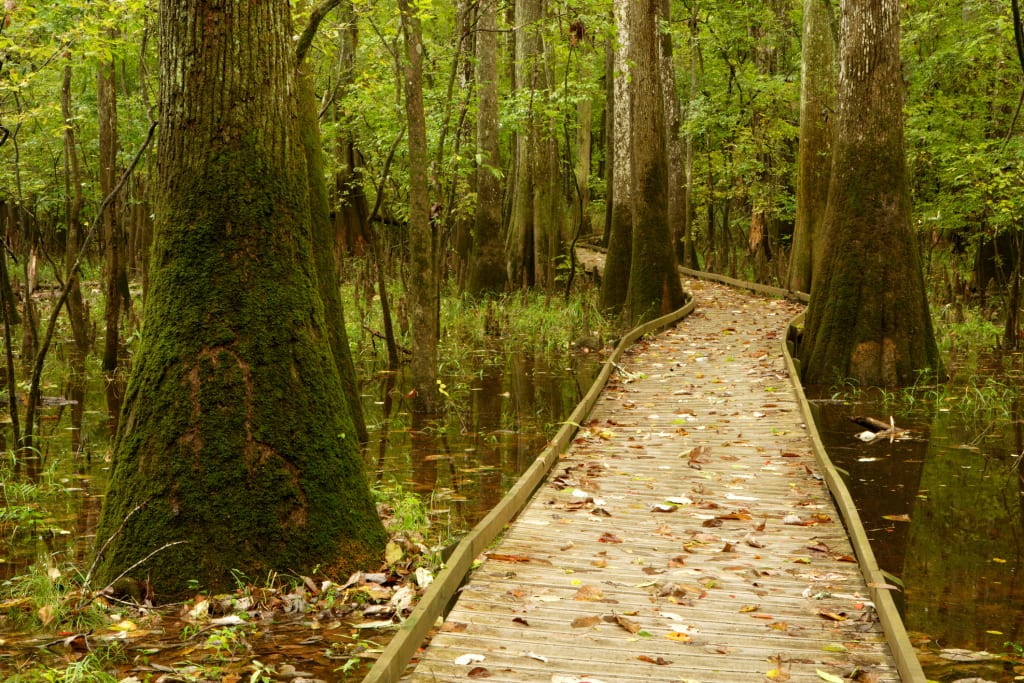 Congaree National Park
Congaree National Park near Hopkins, South Carolina is the largest expanse of old-growth hardwood forest remaining in the southeastern US. It's also the site of the tallest trees in the eastern US, some of which reach 170 feet. This national park contains 25 miles of trails, along with 2.4 miles of boardwalk. 
Rangers and volunteers conduct walking tours of the forest each Saturday, and guided tours by canoe or kayak are also available. The park has elevated pathways that remain above water when it floods, leaving almost 90 percent of the park underwater. The large swarms of synchronous fireflies that gather here from mid-May to mid-June are only found in a few places throughout the world. Congaree National Park is a little over a half hour from Columbia.
Waco Mammoth National Monument
Waco Mammoth National Monument near Waco, Texas is the site of the largest known concentration of mammoth. They died from three separate events within a geologically short period of time, most likely flash floods. These fossils are about 67,000 years old, and the site also includes fossils from other mammals of the Pleistocene era. This site was discovered 1978, but it remained closed to the public until a shelter was completed in 2009 to protect the remains. Waco Mammoth National Monument is about an hour and a half drive from both Austin and Dallas.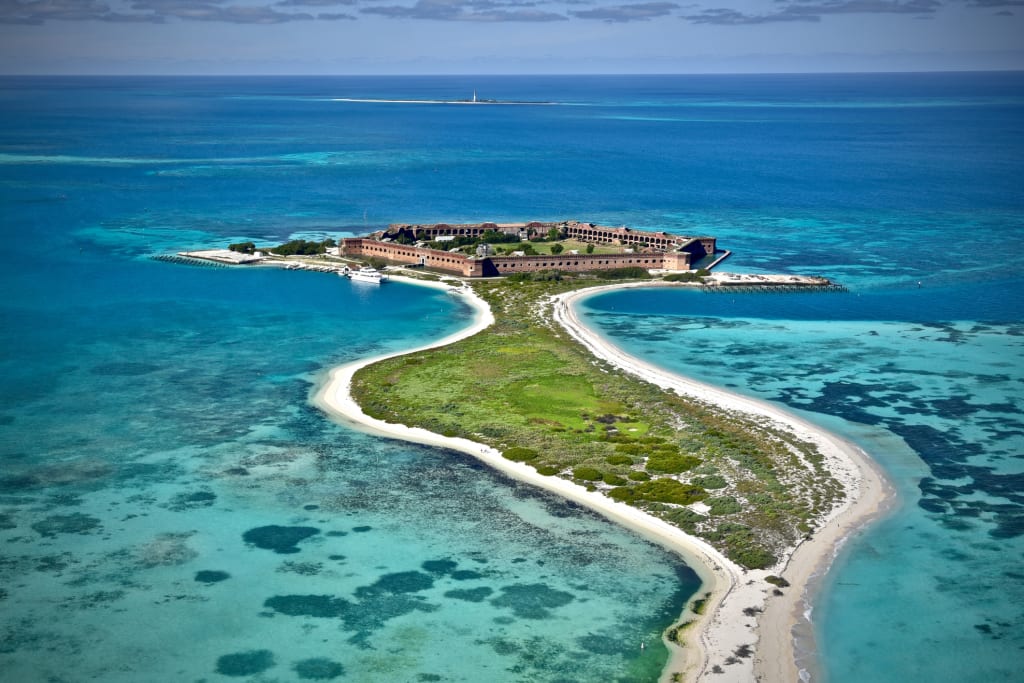 Dry Tortugas National Park
The Dry Tortugas are a small group of islands about 70 miles west of Key West, Florida. They were originally named after the Portuguese word for turtle, which inhabit the island. The word "dry" was added later to indicate these islands had no fresh water. However, water is the best way to explore this national park. The Dry Tortugas are only accessible by boat or seaplane, although you can explore these islands by paddleboard or kayak once you get there. Regular service to these islands is offered from Key West, which is about 3 ½ hours from Miami. Click here for our full guide to Visiting Dry Tortugas National Park.
Denali National Park
Denali National Park, formerly known as McKinley National Park, includes Denali Peak, which is the highest point in North America at 20,310 feet. This is another national park in Alaska that's highly underrated, although it has some stunning sights. The park comprises over 6 million acres, one million of which is covered by glaciers. Wildlife is abundant here, with 37 native species of mammals and 30 species of birds. 
Unlike some other national parks in Alaska, Denali is actually accessible by car. It's a two-hour trip from Fairbanks and five-hour trip from Anchorage. Additional ways of exploring Denali include a bus tour, cycling and hiking. You can also get great views of the mountains from a zipline and watch dogsledding demonstrations.
Which national parks will you be headed to this summer? Let us know!