Photographer's Guide to National Parks
In celebration of Women's History month La Mesa RV is highlighting women working in a number of professions in the outdoor industry and their love for national parks. First up is our very own Experience Life Blog Senior Editor Kristen Blanton.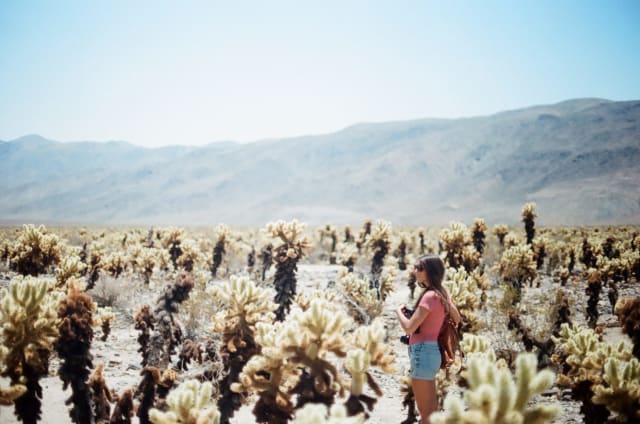 Photographer's Guide to National Parks
For the last four years Kristen has been traveling around the world shooting film photography for brands including but not limited to Eddie Bauer, Subaru, Sperry, Hipcamp and Google Pixel. She has lived out of a camper van in Iceland, on a sailboat in Thailand, traveled by every mode of transportation throughout Vietnam and spent the majority of 2014 roaming around America, camping and photographing as many national parks as she could. With National Parks Week right around the corner, we took a few notes from Kristen on her favorite national parks.
La Mesa RV: You've spent the last four years traveling around the U.S. Can you tell us which national park is your favorite?
Kristen Blanton: Saying that one is my favorite isn't possible. What I can say is that in different stages of my life, specific national parks have been a cornerstone of my growth both personally and professionally.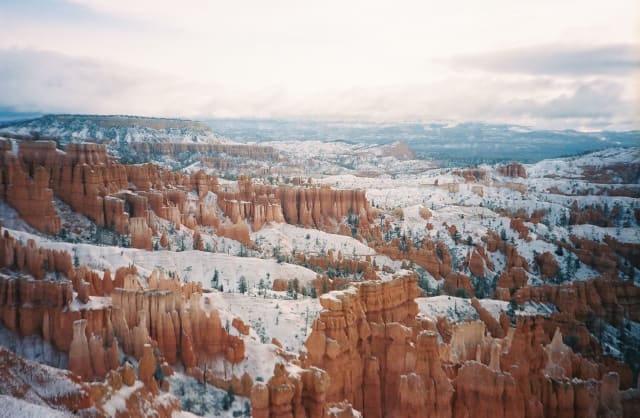 LMRV: Take us through some of those parks.
KB: In 2014 I was 24 and had never been further west then central Texas (I grew up in the south). When I landed in Joshua Tree National Park, I felt like I had been transported to another world. The plant diversity, most specifically the cacti and rare desert plants, as well as the fact that JT is a "rain shadow desert" produced by the high mountains on the west that block the movement of wet winter storms, created this amazing space for adventure. The camping is epic and the park is ideal for climbing, biking and hiking. I noticed my photographic eye really change in the park – I was seeing species new to me and learning how to capture them under the warm desert tones.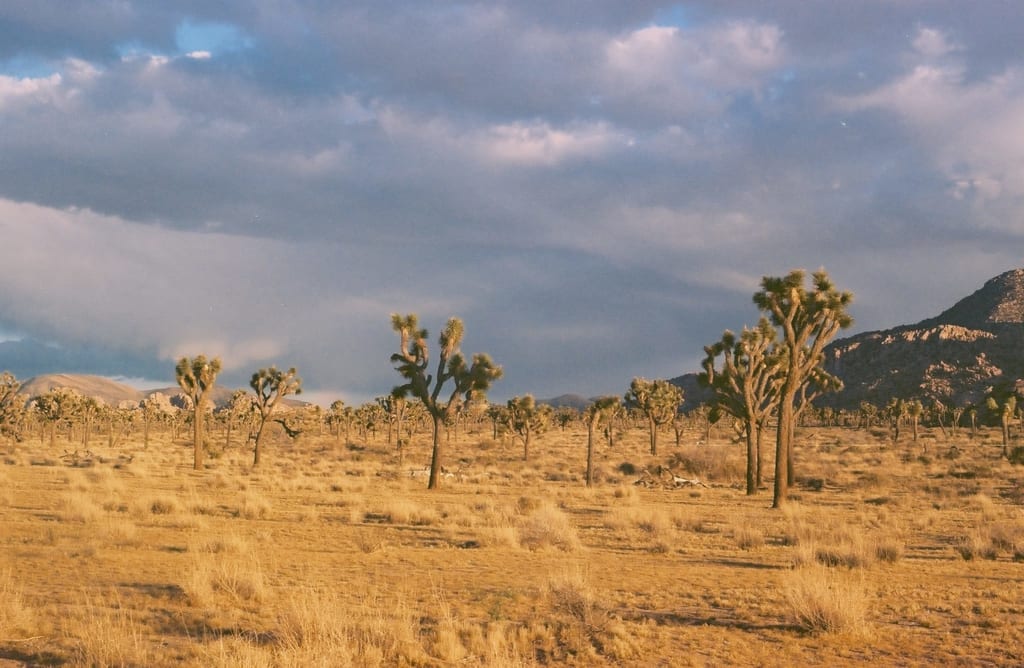 LMRV: Tell us a little about another park you really love.
KB: Glacier National Park is by far one of the most breathtaking places I've ever been. I was fortunate to go in the summer when the landscape was fully green and the weather warm enough to hike in shorts. I suggest going on the famed 7.5 mile hike to Grinnell Glacier. The hike (1800+ feet of elevation gain) is well known but the views are so worth it. Remember to bring bear spray, in the unlikely event of a bear attack. You'll probably see bears – the ones I've spotted on hikes were never interested in me but it's best to be prepared. As with any wildlife, do not approach. Respect the fact that you're in their home and enjoy them from afar.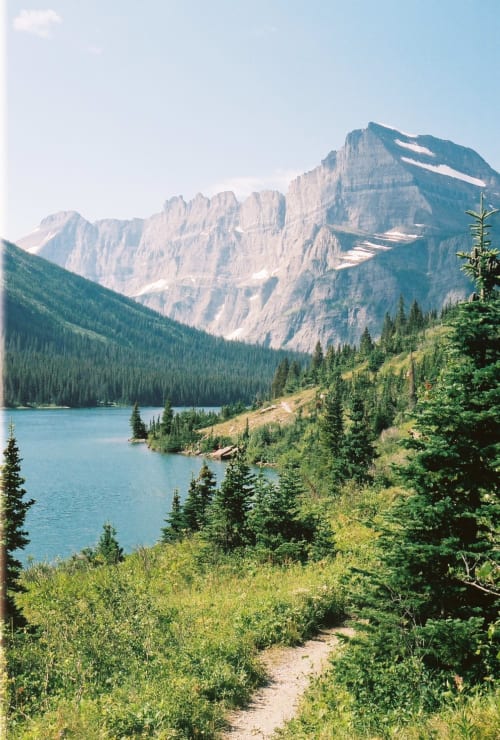 LMRV: So it's clear you enjoy the west. Are there any parks on the east coast that stand out to you?
KB: Acadia National Park is a stunner. Maine's terrain is also incredibly diverse – I was able to go in August and for whatever reason the park was pretty empty. In terms of activity, there's so much to do – from swimming to biking, boating, kayaking… the adventure opportunities are endless. The highest rocky headlands along the Atlantic coast can be seen here, as well as an abundance of habitats with high biodiversity.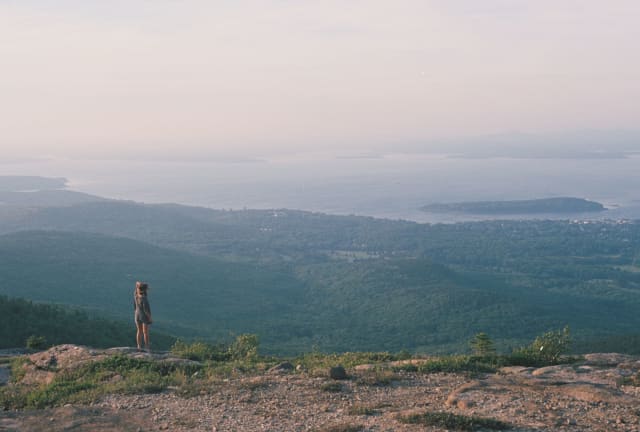 LMRV: Do you have a favorite national parks memory?
KB: We were in Moab, Utah during our move from Colorado to California in 2016. It was late, we'd just finished cooking at the campground and were gazing at the full moon. It hit us we were experiencing ideal night hiking . The four of us quickly headed to Delicate Arch in Arches National Park for a midnight hike. The moon was insanely bright so we didn't need headlamps or any form of light. Being able to view this iconic arch was completely surreal and the best part was we had it to ourselves.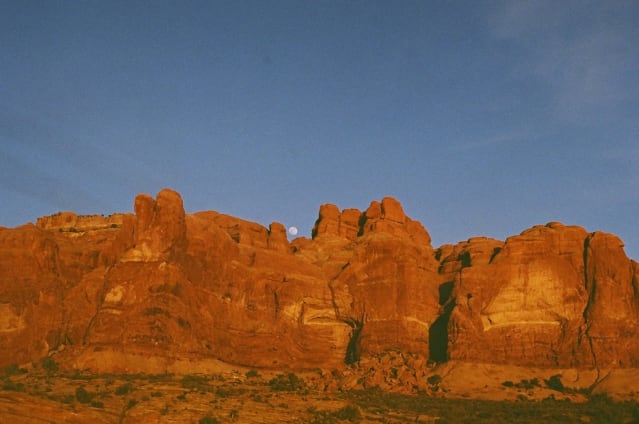 LMRV: What are your 8 tips for traveling to national parks?
I cannot recommend supporting your parks system enough by purchasing a National Parks Annual Pass. The $80 pass gets you into every national park for a full year.
Fill your water bottles at the park entrance. Nearly (if not all) parks have a water system so you don't have to waste money or plastic on water bottles.
Make sure you go into each park with a full tank of gas… don't learn the hard way. Especially if you're going to Big Bend. The park boarders Mexico and the entrance along is nearly an hour outside of any town.
If you're new to the park, grab a map from the ranger and ask all the questions! The more you know, the better able you are to preserve and not take away from this beautiful land.
Pack out ALL of your trash. Do not leave trash, ever.
Make sure you stay on designated paths and trails. The ecosystems of these parks are very sensitive.
Camp in designated camping areas. I also suggest getting to know your neighbors. It's not necessary but it often makes for great stories.
When hiking always bring a headlamp, first aid, water, insulation and sunscreen.
You can view more of Kristen's photography here.