If you're sheltering in place during COVID-19 and are anxious to find a way to give back to your community, there are many options to support those struggling during these unprecedented times. We've outlined seven ways RVers can lend a hand to their neighbor (figuratively of course) while the coronavirus continues to keep us off the road and hunkered in our RVs. While we're at it, we want to hear from you! Leave us a comment in the section below sharing how you're keeping busy, helping your community, and what you're cooking during the pandemic for a chance to be featured on our Experience Life Blog.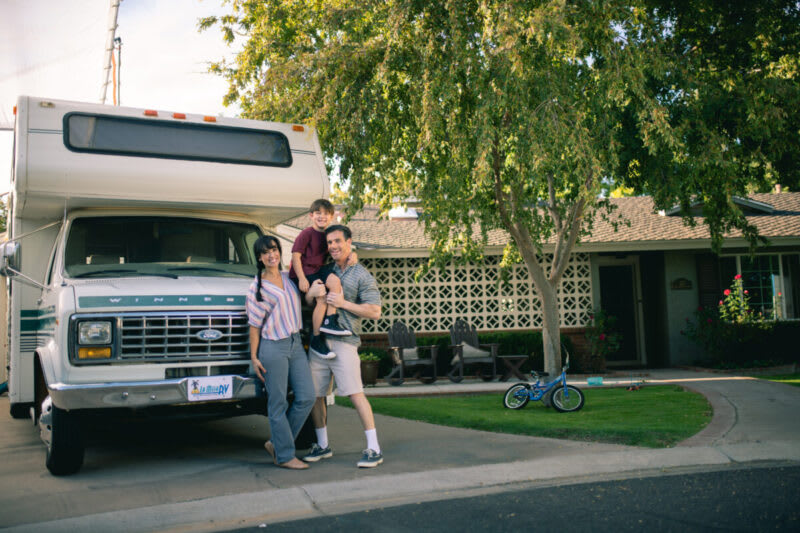 #1: STAY HOME/SHELTER IN PLACE
This is arguably the best way you can give back to your community. The CDC recommends all to follow state and local officials and to work and school from home as much as possible, avoid social gathers, avoid non-essential travel, practice good hygiene and do not visit nursing homes or retirement facilities. Basically, your RV is your new best friend. If you were looking forward to La Mesa RVs Super B Show, you're in luck! You can now experience the one-of-a-kind show from the comfort of your couch! Click here to learn how you can attend the coveted Super B Show will sheltering in place.
#2: NOT USING YOUR RV? DONATE IT TO RVS 4 MDS
RVs4MDs is an incredible Facebook-based organization that matches medical personnel with donated RVs. With hundreds of medical workers looking for alternative housing to avoid exposing their families to COVID-19, this organization has stepped up in a really incredible way to meet that call. If you're an RVer who would like to donate your motorhome to frontline healthcare workers click here to follow the RVs4MDs. The process is very simple. Upload a photograph of your RV and include the city and state you're in. The organization will then work to match you with a healthcare worker in your area.
#3: DONATE BLOOD
Many blood drives around the country have closed due to the outbreak of coronavirus. To ensure a stable supply throughout this pandemic, the American Red Cross is encouraging those who are healthy and feeling well to make an appointment to donate blood. If you're nervous to donate blood but want to help, you can also make a financial gift to the American Red Cross.
#4: CAMP RESPONSIBLY
The fact of the matter is, the more you travel, the more you expose yourself and others COVID-19. If you're a full-time RVer who is trying to navigate where to shelter in place during these uncertain times, we certainly understand that avoiding all travel might not be possible. With numerous park and campground closures, we highly recommend calling ahead to reserve a campground site that is not in a small town (where supplies can be scares). Once you lock in your site, request a no-contact check in. Try to avoid all communal spaces at the campground and remember to stay at least six feet away from your neighbor. Just because you can't get close to your neighbor, doesn't mean you can't offer your assistance when it comes to meals! If you have extra food or supplies you want to share, kindly leave them for your neighbor (while abiding by the six feet rule of course!) 
#5: HELP SENIORS THROUGH MEALS ON WHEELS
Meals On Wheels has been assisting seniors across the country for decades. With senior citizens at greater risk of contracting the virus, this organization needs support more than ever. The first thing you can do to support your community is to reach out to the seniors you know and love and check in with them. A simple hello or smile on facetime can help curve the pain of loneliness. Next, there are multiple ways to get involved with this particular organization in your local community. You can donate, volunteer your time or do both! Click here to learn more about how to get involved with Meals on Wheels.
#6: BUY GIFT CARDS TO CAMPGROUNDS 
Many campgrounds around the country are offering the option to purchase gift cards during the pandemic. Buying a gift card to use at for an RV trip in the future is an excellent way to support local and family-owned campgrounds while they are closed. It can also create moral for your family as it ensures a wonderful RV trip in the future.
#7: RECOVERED FROM COVID-19? YOU CAN DONATE PLASMA
The Blood Connection works with clinicians and communities to locate positive COVID-19 patients who have recovered from the disease to see if they would like to donate plasma to the COVID-19 Convalescent Plasma Collection. Per the Blood Connection, "Studies suggest that using the plasma had some success in reducing symptoms and death in past outbreaks." TBC has ensured they are taking extra precautionary cleaning measures to ensure that all donors and staff are safe and healthy. All protocols are monitored by the FDA. To find a donation center near you, click here.