Are you looking for some new hidden gem RV travel destinations for your May 2022 excursions or do you prefer more traditional destinations? Either way, we've got you covered. So stock the RV and let's get on the road! Here are what we consider to be the top 10 traditional and hidden gem RV destinations for May 2022.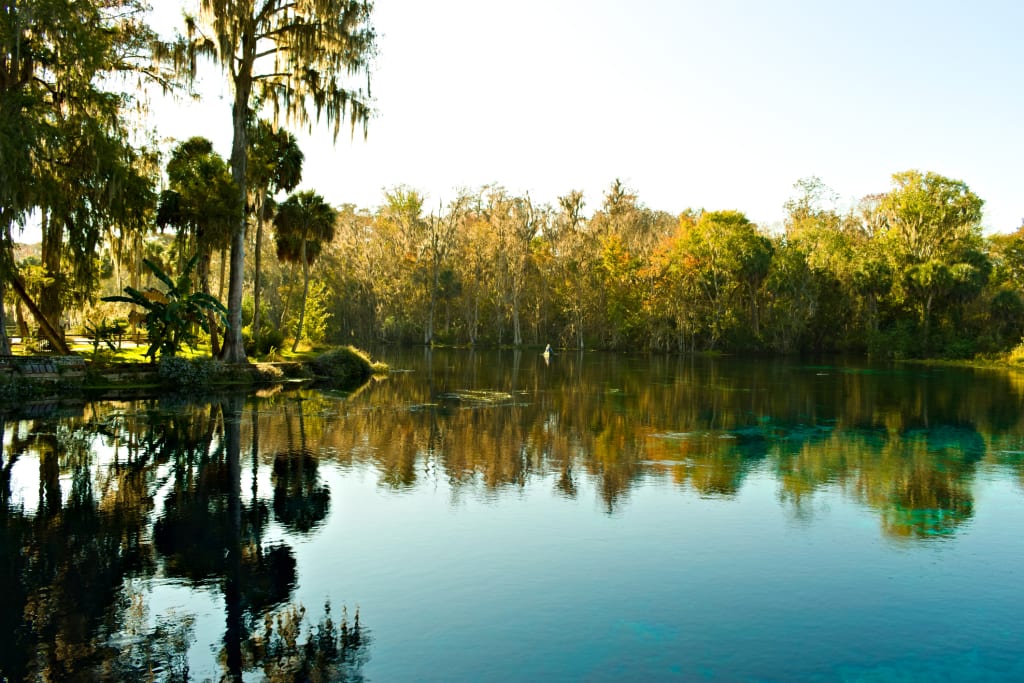 Silver Springs in Ocala, Florida
Silver Springs in Ocala is located in central Florida near the Ocala National Forest. Silver Springs State Park is home to the most beautiful crystal blue natural springs you've ever seen with glass-bottom boat tours the whole family will enjoy. You can park your RV at the Silver Springs State Park Campground and explore all central Florida has to offer. Ocala is known as the horse capital of the world and has miles of beautiful horse farms and the newly built World Equestrian Center which is about 30 minutes from Silver Springs. 
Hot Springs, Arkansas
If you are looking for a relaxing place full of beauty, Hot Springs is it. There are historic bathhouses famous for their healing waters and more. You might also enjoy Hot Springs National Park. There are plenty of Hot Springs RV resorts and campgrounds from which you can choose, or you can make it a point to try them all. To round out your trip you could visit the Gangster Museum of America, Arkansas Alligator Farm, Magic Springs Water and Theme Park, or the Hot Springs Mountain Tower for breathtaking views of Hot Springs National Park.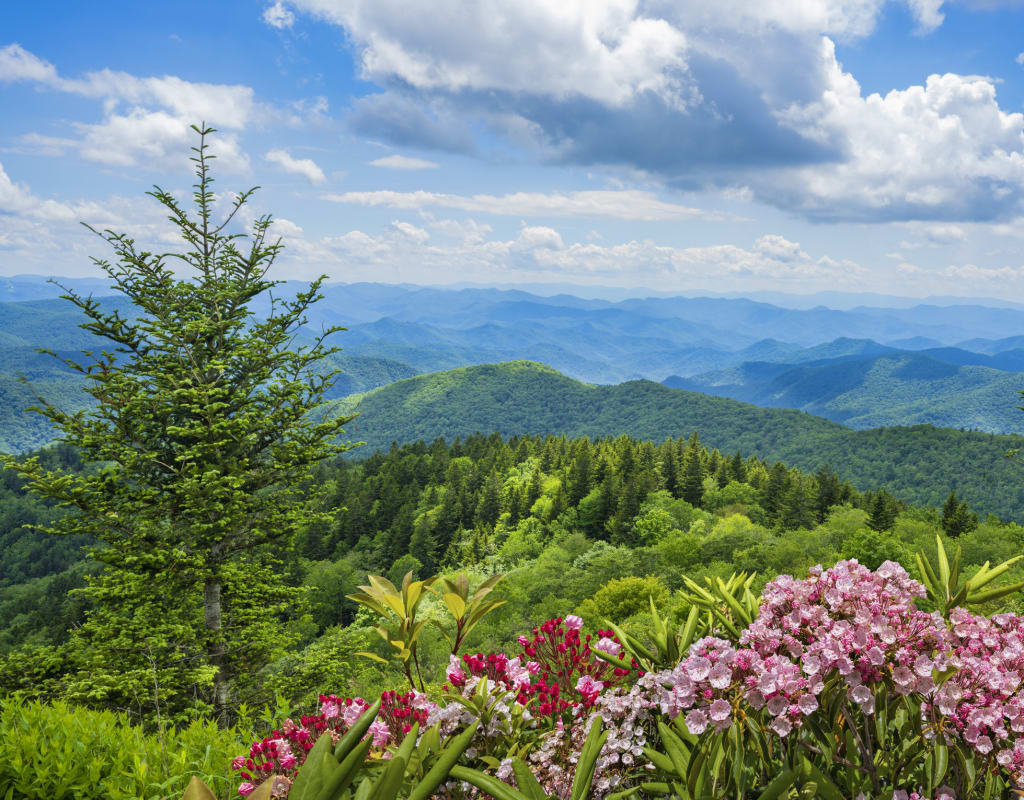 Great Smokey Mountains National Park
These pristine mountains are a ridge on the border of North Carolina and Tennessee. They are called "Smokey Mountains" because of the daily morning fog that blankets them. A visit here will present you with endless historic scenery and southern mountain culture. And if you are looking for fun things to do, there are plenty. You could visit one or all of the many, Great Smokey Mountain waterfalls such as Grotto, Mingo, Abrams, or Rainbow. Or take a leisurely walk to view the beautiful wildflowers, wildlife, or tour some of the 80 historic buildings. There are also plenty of nearby parks as well, such as Blue Ridge Parkway, Andrew Johnson National Historic Site, and the Manhattan Project National Historical Park. As far as camping goes, there are plenty of RV campsites in the Great Smokey Mountains National Park for you to enjoy. 
Ligonier, Pennsylvania
Ligonier is a small borough in Pennsylvania that was settled in the 1760s. This mountainous terrain is peaceful and breathtaking. Ligonier is also home to Idlewild and SoakZone Park, one of the oldest amusement parks in the country. Idlewild and SoakZone has been named Best Children's Park by Amusement Today, along with a variety of other accolades. But don't worry, adults love it too. 
The park is an entertainment complex with different facets that include Idlewild Park, SoakZone, Story Book Forest, Jumpin' Jungle, Hootin Holler, Little Squirts, Mister Rogers' Neighborhood of Make-Believe, and Racoon Lagoon. There are lots of rides and attractions for everyone to enjoy.
After enjoying the entertainment complex, you might want to visit the Ligonier Country Market where you can get fresh produce, preserves, crafts, pickles, prepared foods, and more. You could also visit Fort Ligonier and Ligonier Valley Railroad Museum as well. And, if you want to go back during the winter season, there is also the Laurel Mountain Ski Resort. Unfortunately, there aren't any RV parks within this entertainment park; however, there are three close by which are Donegal Campground, Lazy Acres Campground, and Miller's Campground.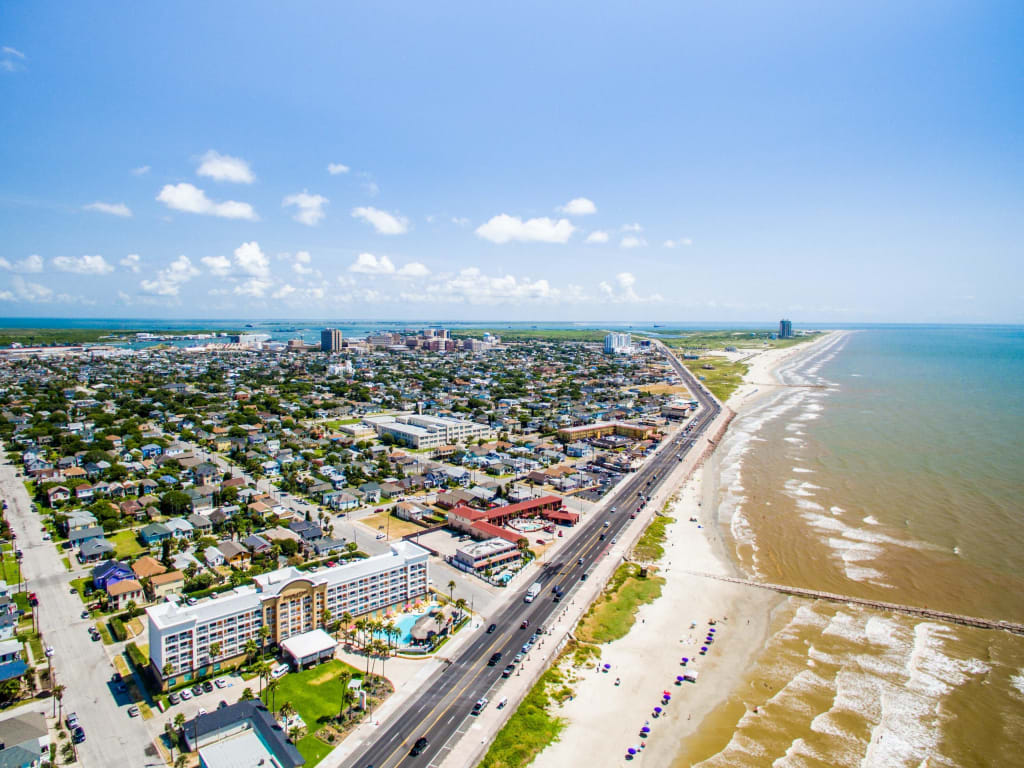 Galveston, Texas
If you're looking for an RV beach town, this is it! The hardest part of this trip will be deciding which of the fantastic RV parks in Galveston you want to stay at. Galveston has 32 miles of beautiful beaches, great restaurants, and spectacular Victorian homes you can tour. You might also enjoy walking and shopping through the Strand, which is a historic landmark. The Strand has lots of restaurants, antique stores, galleries, and more. After visiting the Strand, you can check out Moody Gardens and Aquarium Pyramid, 1892 Bishop's Palace, and the Galveston Island Historic Pleasure Pier. 
Grand Canyon National Park in Arizona
No RV destination would be complete without including the Grand Canyon National Park. This park sprawls over more than one million acres, including the canyon and the Colorado River that runs through it. The Grand Canyon is perfect for those who love rafting, biking, hiking, backpacking, and wildlife. And if you don't want to go it alone, there are plenty of ranger-sponsored tours, talks, and lectures. Go here to take a look at the Grand Canyon calendar of events and the Grand Canyon RV and campsites so you can plan your trip accordingly.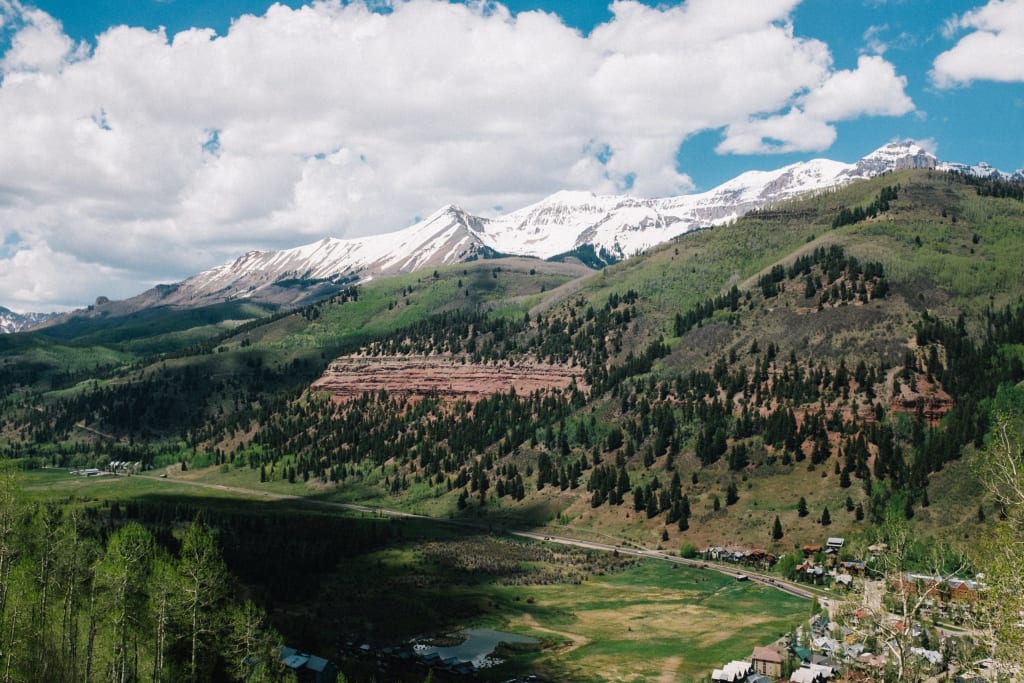 Telluride, Colorado
If you're looking for a more upscale RV destination, then you might consider Telluride. Telluride is a historic Victorian mining town turned into an upscale resort. However, with that being said, the Telluride RV and camping parks are very affordable. If you love nature, you will love the 360-degree breathtaking views of this mountain valley. And if you time it just right, you could plan your trip around one of the many Telluride summer festivals pandemic permitting of course. There are plenty of other fun things to do in Telluride as well, so you'll never be bored. 
Redwood National and State Parks in California
Redwood Parks in California are one of a kind. There are several RV parks in the Redwood National and State Parks forest where you can enjoy the majestic redwoods. But aside from that, the beauty and uniqueness of this area are astounding. There are so many must-see places. You might want to visit Enderts Beach and Crescent Beach Overlook where you can see the ocean and do a little whale-watching. Or the Klamath River Overlook to watch the gray whale migration, seabirds, and other marine mammals. You could also take a leisurely walk through the ancient forests on the Trillium Falls Trail which is a park ranger favorite. This is just a small sampling of things to do in this area.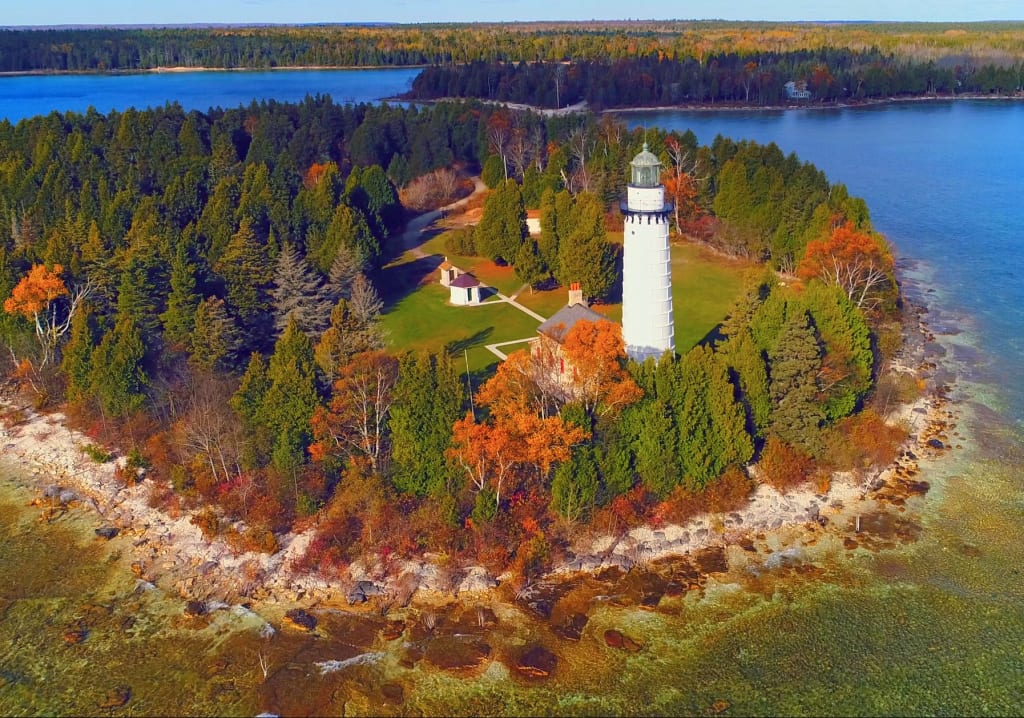 Door County, Wisconsin
This area has lots of state and county parks, as well as 300 miles of shoreline. It's a picturesque coastal town with lots of attractions, especially if you like the outdoors. You could take a day to enjoy the specialty shops or attend one of the famous Door County Fish Boils. You might also enjoy visiting Peninsula State Park where you can see a historic lighthouse or take in the view from the observation tower after following an 850-foot ramp through a forest canopy up to the tower. And if you are in the mood for a refreshing swim, you could go to Schoolhouse Beach. It's covered in smooth limestone rocks. Make a day of it with a picnic while topping it off with a swim in the protected bay. Another thing you will like is that there are plenty of RV parks in Door County Wisconsin from which to choose. 
Glacier National Park in Montana
Glacier National Park is absolutely gorgeous in the summer. This is a unique place where you can see glaciers, beautiful blue waters, and astounding views. Additionally, there are over 700 miles of trails, so it's perfect for hikers and adventure seekers. You can also experience the famous, Going-to-the-Sun Road which is a 50-mile scenic mountain road in the Rocky Mountains in Glacier National Park. There are five campgrounds here, but they have length restrictions, and no hookups are available. But if you need hookups, or have a longer RV, you can go to West Glacier RV Park.
Let us know how many of these RV destinations you've tried and what you liked about each one. Happy Trails! We look forward to hearing from you!