Mother earth is sanctuary to all, from RVers to the creatures we love to admire in nature. If you're an animal lover, World  Wildlife Day makes for the perfect time to dedicate your time to species in need. March 3rd is commemorated to bring awareness and adoration to endangered animals across the country. There are many amazing destinations dedicated to the preservation of these creatures and we're listing a few of our favorites right here! 
Make an adventure out of the conservation of some of nature's most stunning animals and give back while you're visiting! The great outdoors just wouldn't be the same without its wild inhabitants and it really is an absolute privilege to lend a helping hand in the rescue of our endangered neighbors in nature.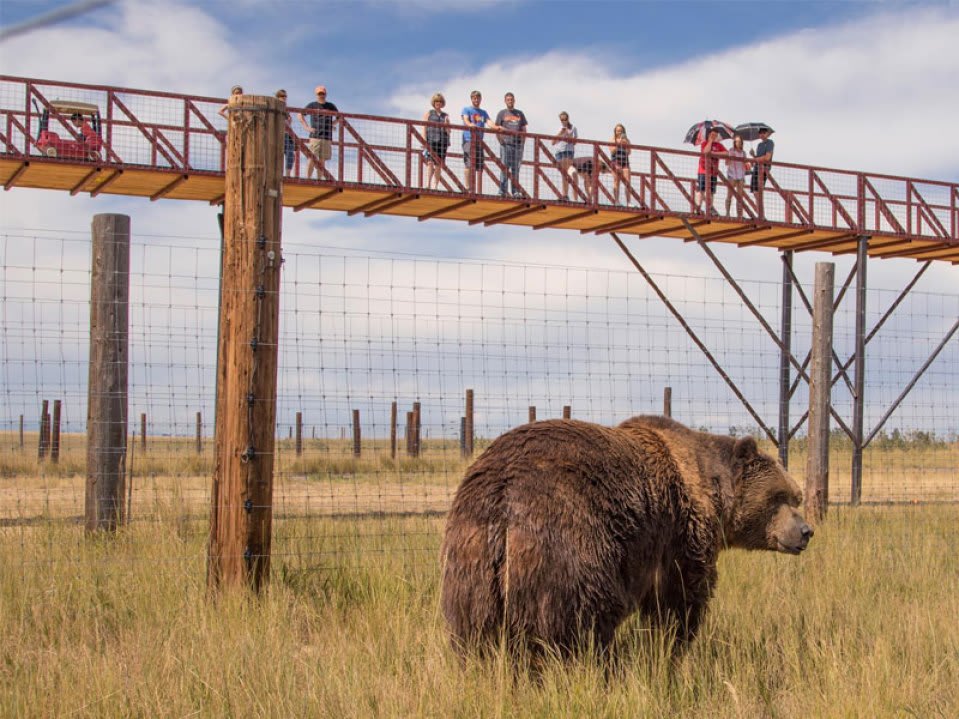 Photo Credit: The Wild Animal Sanctuary
The Wild Animal Sanctuary – Keenesburg, Colorado
Witness endangered species in large, open habitats as you take a hike along an elevated 1.5-mile walkway. Unlike in a zoo, these creatures aren't required to entertain visitors. Instead, they freely roam in their natural habitats across a 720-acre refuge facility. Here you'll find some of nature's most majestic animals including lions, tigers, bears, (oh my!) wolves, and more. Audio tours are available for those looking to make an educational escape out of their visit.
If you're looking to give back, you can simply donate however much you're willing to spare or sign up for the "adopt an animal" program. No, you won't be able to take a tiger home, but your contribution will be dedicated to the support of any creature you find yourself falling in love with. As thanks for your tender love and care, you'll get a framed photo of your adopted animal and an adoption certificate.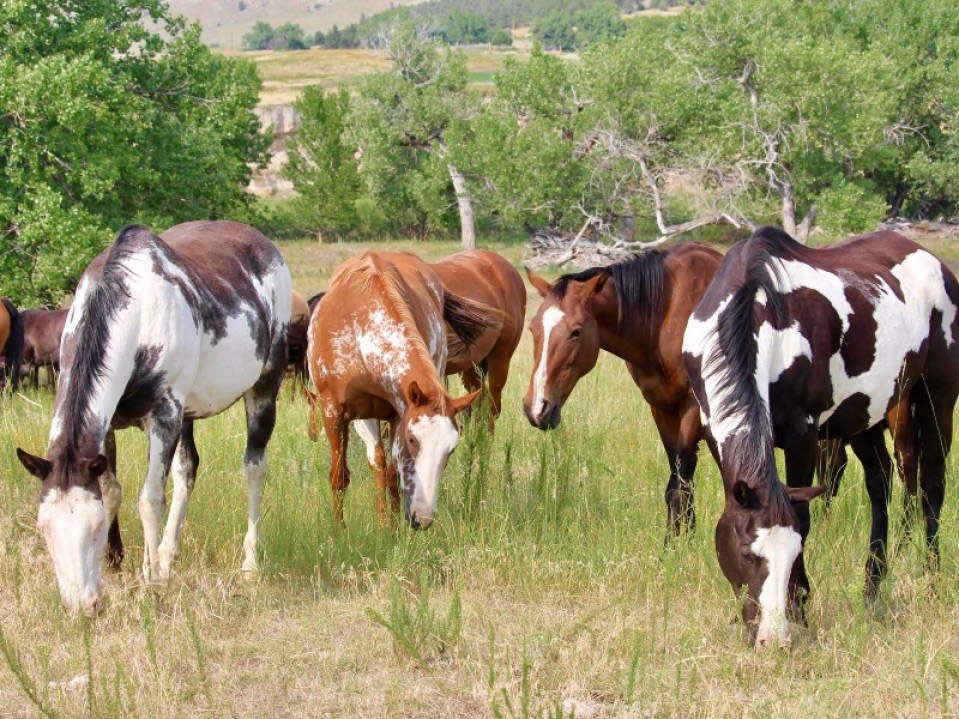 Photo Credit: Black Hills Wild Horse Sanctuary
Black Hills Wild Horse Sanctuary – Hot Springs, South Dakota
Watch wild mustangs do what they were born for – running freely across the grasslands of South Dakota. These days, it's a rare sight to enjoy, which is why this rescue ranch is an absolute treat for horse lovers. There are several tour options offered at Black Hills, from photo tours to a cross-country tour available by appointment. Check out the gift shop that is open daily with fun souvenirs that you can purchase with your proceeds going directly into the funds to care for these beautiful horses. You can also make a complete getaway out of your visit by renting a rustic cabin or prairie house right on the sanctuary or finding an RV spot with full hookups nearby.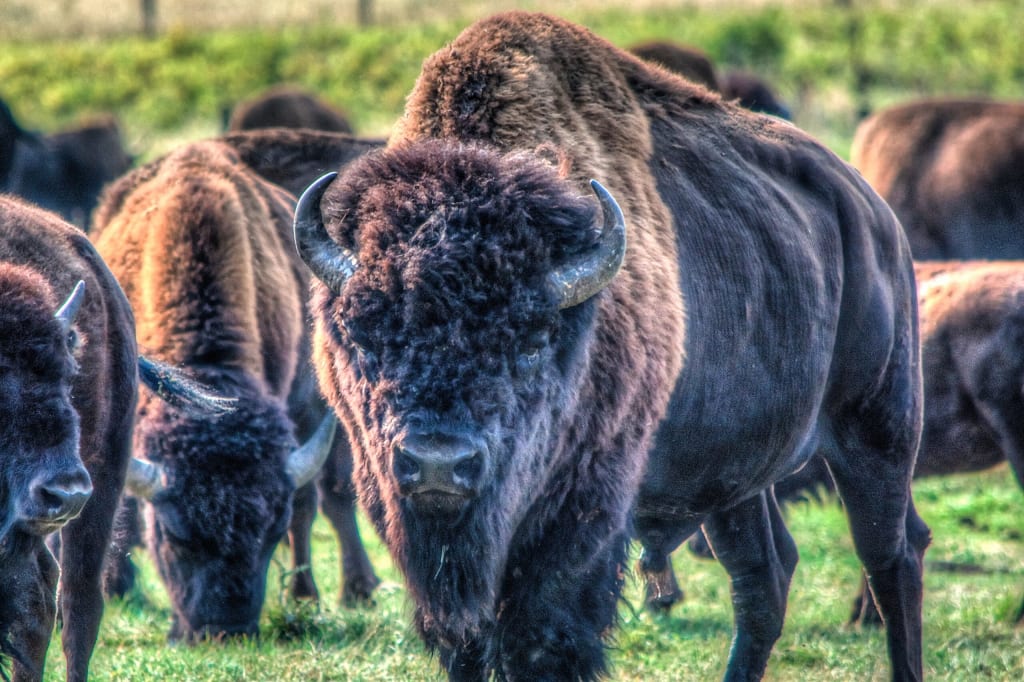 The National Bison Range – Moiese, Montana
Did you know that this sanctuary was established by Theodore Roosevelt in 1908? Back then, there were fewer than 100 bison known to exist in the wild, so 18,500 acres of open land was dedicated to these majestic animals. Along the rolling hillsides and grasslands near the Mission Mountain range, you'll find plenty of picturesque views of protected bison. If you wish to get safely up close and personal, take an auto tour while you're there. The Red Sleep Mountain Drive provides a rugged experience leading up to a 2,000 ft. inclined trail. If you're not one for off-roading, the shorter Prarie Drive will take you along the flatlands. Along your route, you'll also witness over 200 species of birds as well as elk, wite-tail and mule deer, pronghorn antelope, bighorn sheep, coyotes, black bears, safari and more! With that being said, be sure to bring along your binoculars for this visit!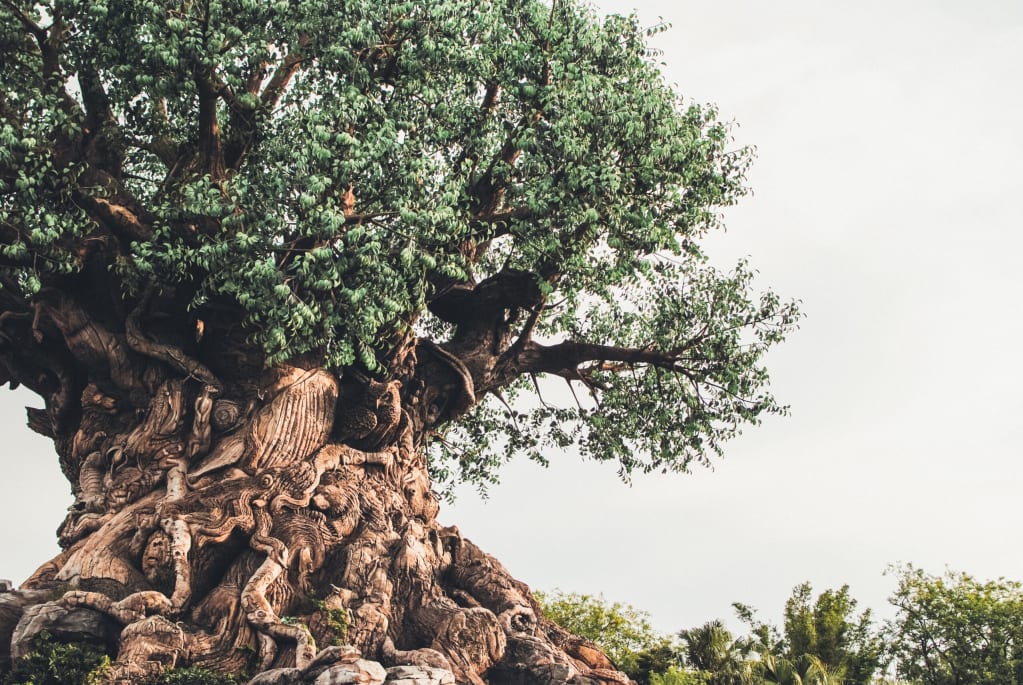 Disney's Animal Kingdom – Orlando, Florida
We know what some of you may be thinking – a theme park of all places? If you're an RV family looking for an exciting destination for the kids, Disney's Animal Kingdom won't let you down. Imagineers designed a 500-acre savanna to serve as a sanctuary for over 1,700 animals. You can take an up-close safar ride through the lands to observe hippos, lions, zebras, giraffes, elephants. In the Asian jungle habitat, you'll find tigers, komodo dragons, and an array of exotic birds and primates. The Conservation Station gives you a unique opportunity to get up close to injured and orphaned animals rescued for wildlife rehabilitation.
This center prepares over three tons of food a day to feed over 1,000 animals in need. Though this destination is not technically in the heart of nature, Disney does a brilliant job in re-creating a true animal kingdom where the world's most beautiful creatures can reign and roam in five-star comfort. This place isn't just a playground for kids – it's a playground for wildlife too!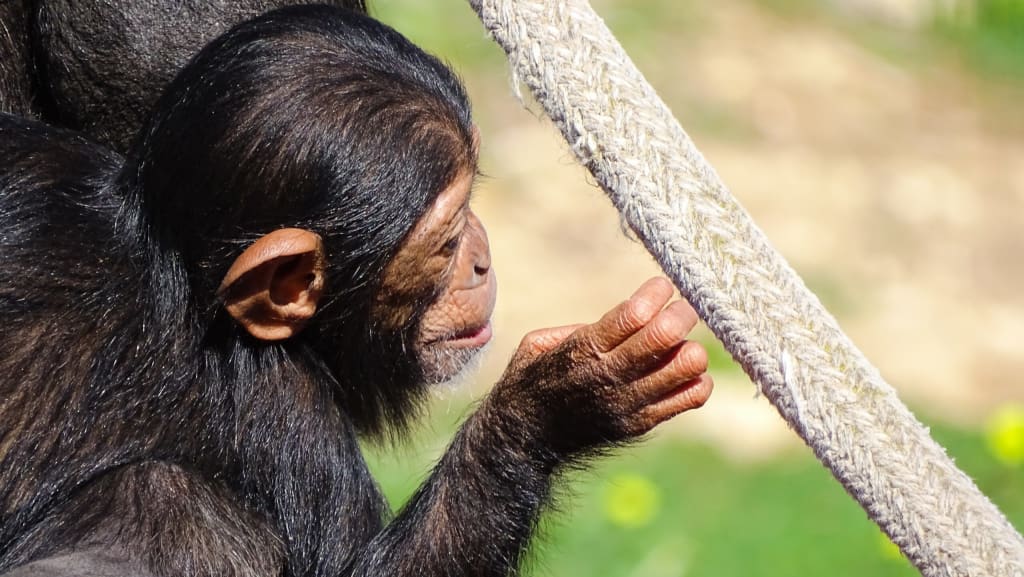 Chimp Haven – Keithville, Louisiana
Rescue chimpanzees enjoy the space of over 200 acres of forested land just southwest of Shreveport, Louisiana. The Chimp Haven staff cares for over 300 rescues by providing plenty of room to make nests, climb trees and play around to their hearts' content. Many of these animals have been saved from use for research and are given a new beginning in life. There are several ways to witness the resident primates including sanctuary tours, brunch in the wild, a digital tour online (for those who haven't had the chance to travel to Louisiana), and a chimp life photography experience. The haven hosts Chimpanzee Discovery Days twice a year for those who wish to get a closer look at the forested habitats.
If you're a chimp lover, we recommend scheduling out a Chimp Chat experience where you can get a behind-the-scenes look at life in the sanctuary with in-depth education from staff experts. You can contribute by donation or shopping at their gift shop knowing your proceeds will fund animal care. You can also adopt a chimp (nope, you can't take it home) by offering a monthly contribution. You'll get an adoption certificate, a photo, and bio of your chimp, a plush, and email updates of your new family member.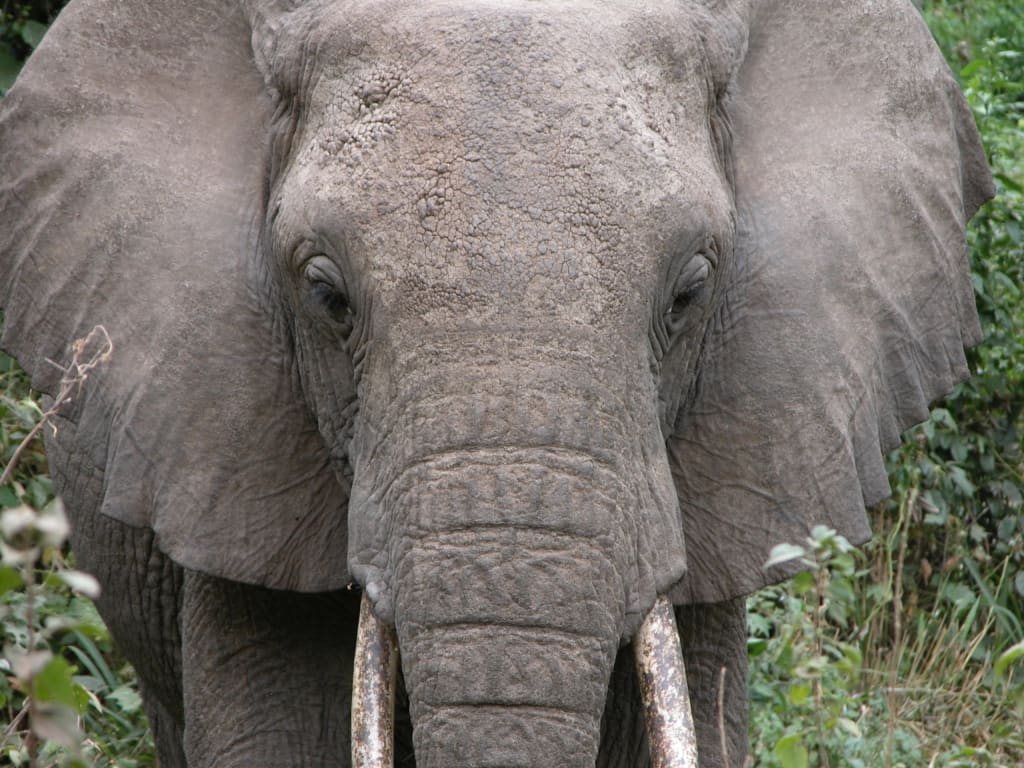 The Elephant Sanctuary – Hohenwald, Tennessee
This sanctuary takes on zoo and circus retired elephants suffering from long-term behavioral and health issues due to a life in captivity. These stunning creatures now live a life in peace and free-range comfort with individualized care and herd companionship. The sanctuary houses a Discovery Center where the kids can enjoy some interactive education on the constant threats of poaching, habitat loss, and capture. These hands-on exhibits provide a striking scope of how these creatures have and continue to shape our world. While the habitats are closed to the public (to avoid distressing the animals), the sanctuary provides 24-hour viewing of its resident elephants in Asian and African habitats via solar-powered camera view with EleCam. You too can contribute to the care of these elephants in need by donation or volunteer work. There are also themed pledge opportunities focused on making a better world for elephants (i.e. Travel Responsibly, Go Green, Shop Smart, and Speak Out).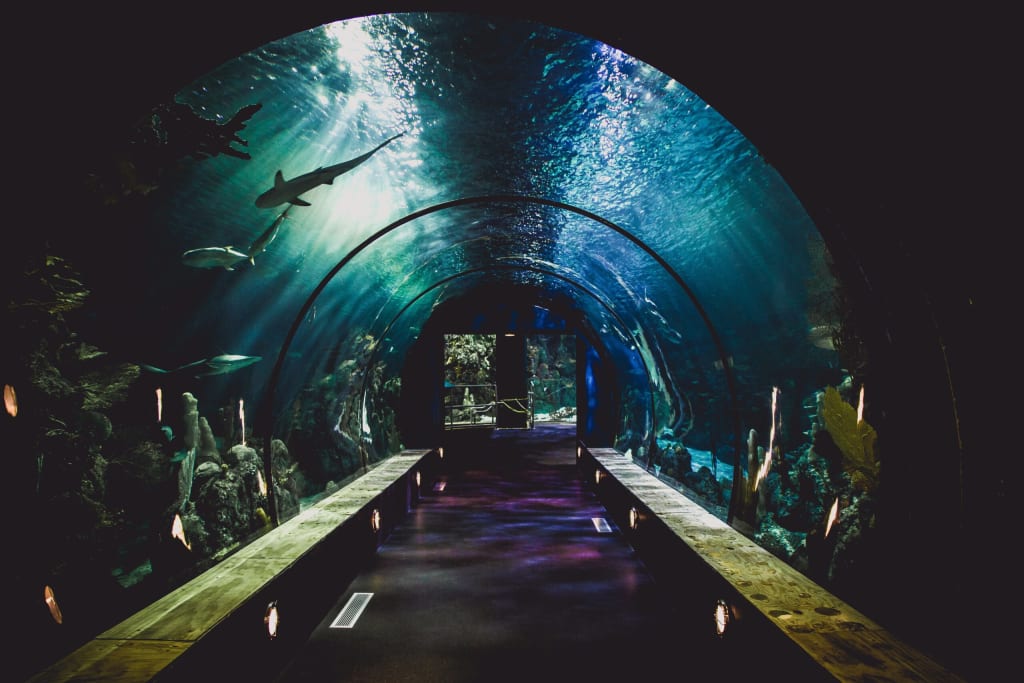 Wonders of Wildlife National Museum & Aquarium – Springfield, Missouri
Did you know humanity has explored more of outer space than the deep sea? And yet, it's staggering to comprehend how much harm has come to sea creatures across the globe. Walk through galleries, special exhibits, and aquariums featuring some of the most stunning animals found in land and sea. To name a few discoverable species, there are alligators, stingrays, jellyfish, (and my personal favorites) sloths and sea otters comfortably roam in their own habitats. You are also welcome to explore the Sea Turtle Rescue Center where loggerheads are rehabilitated for life in the wild. This destination comes highly recommended for visitors with little ones. 
While this destination essentially surrounds you with thriving wildlife, you can take an even closer look and come "face-to-feather" with a Penguin Encounter where you can get completely immersed in the sights, sounds, and temperatures of a penguins environment. Thrill-seekers can enjoy the Out to Sea Feeding Frenzy where you can dive beneath the surface with a state-of-the-art air helmet to witness mealtime with the sharks or a caged Out to Sea Shark Dive where you can get "face-to-fin" with sand tiger sharks, brown sharks, and Atlantic goliath groupers.
Whether you're a seasonal or full-time RV explorer, keeping in touch with friends and family back at home is an important part of travel. To help you keep close with those you love most while you're unplugging with nature, check out our simple Tips and Tricks for Staying Connected with Friends And Family While on the Road.