We've taken you from Steamboat Springs to Winter Park in our Ultimate Road Trip Guide to Colorado Part I. In Part II, we'll explore a larger chunk of land, the eclectic southern corners of the state. From Glenwood Springs to Great Sand Dunes National Park and a ride over to Durango, we're going to go ahead and coin what we believe should be the snowy states new tag line, "Colorado: An RVers Road Trip Paradise," because it is, and it's yours for the taking. Check out the epic route below.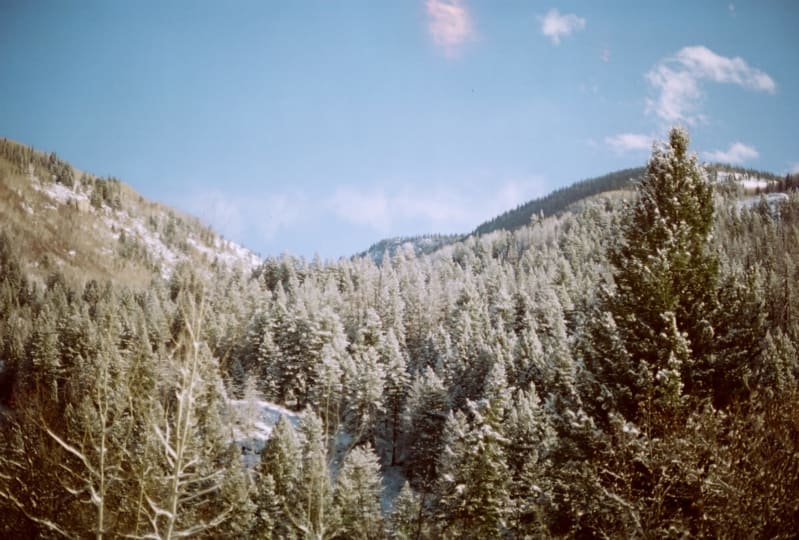 A QUICK LOOK: WINTER PARK TO COLORADO SPRINGS
Activities: Hanging Lake, Breckenridge Ski Resort, Manitou Springs and Garden of the Gods
RV Campgrounds: Tiger Run Resort, Campground of the Rockies and Foot of the Rockies RV Resort
Where to Eat: Adams Mountain Café, Daylight Donuts and Hearthstone
The five hour drive from Winter Park to Colorado Springs is scenic and epic. You'll hit major hubs like Vail and Breckenridge (ideal for skiing) on your way south and then pass through Alma and Manitou Springs (a personal small town favorite) before you arrive at your prize, Garden of the Gods in Colorado Springs.
Hanging Lake
Price: Free
Details: To get to Hanging Lake, you'll have to take a little detour west from Winter Park. We promise, it's worth the 50 minute detour. Hanging Lake is a stunning, crystal-clear, travertine lake located at the top of Glenwood Canyon. The hike to is only a mile long but the trail is incredibly steep and rocky. The elevation gain is 1,000 feet and in winter, crampons are recommended. Go at a steady pace while hiking through this winding trail. Once you reach the top you'll be amazed at the vista and probably won't want to leave. It's that beautiful.
Tiger Run Resort 
Price: Starting at $85/night
Details: This Luxury RV campground is nestled between the mountain towns of Frisco and Breckenridge, making it an ideal location for those interested in Skiing Breck. The resort is pet friendly and offers a bounty of on-site amenities ranging from a 12,000 square foot clubhouse to pool, hot tub, fitness center, fire pit, WiFi and on site laundry and showers. All RV sites offer full water hookups, sewer, 30/50 amp electric service and heated water risers.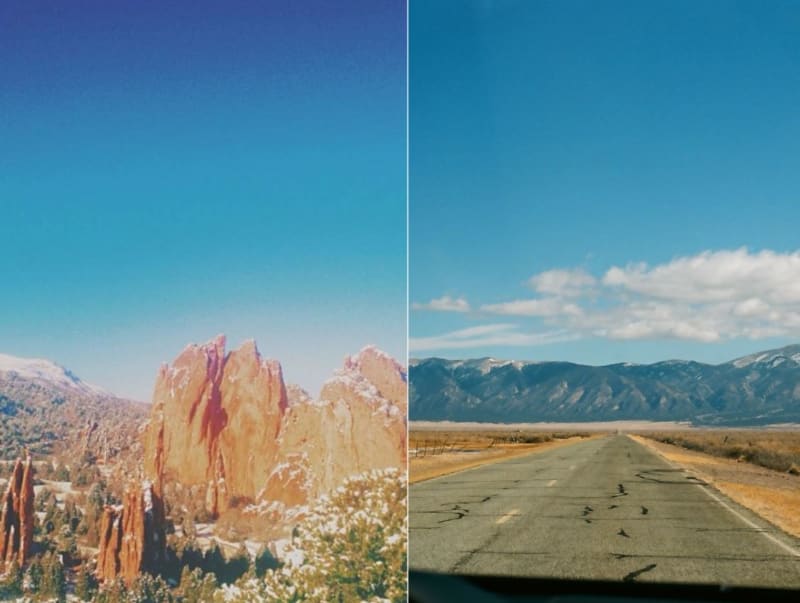 Garden of the Gods
Price: Free
Details: Garden of the Gods is a registered national landmark, making it highly preserved and an ideal outdoor adventure experience for families. Walk through dramatic 300 foot sandstone rock formations, visit the Nature Center and Museum and delight in one of Colorado's most iconic landmarks. This postcard perfect spot is great for budding photographers, rock climbers, junior rangers and everyone else for that matter!
Daylight Donuts
Address: 305 North Main | Breckenridge, CO 80424
Details: You'll be disappointed in yourself if you don't make your way to Daylight Donuts. Beyond the obvious menu item, this spot is packed with your favorite American breakfast options ranging from an early bird special to chicken fried steak and corned beef hash as well as breakfast burritos, quesadilla's, biscuits and gravy (add hash browns for a whopping $1.50) and Belgian waffles. Everything on the menu is under $10. How's that for a savings?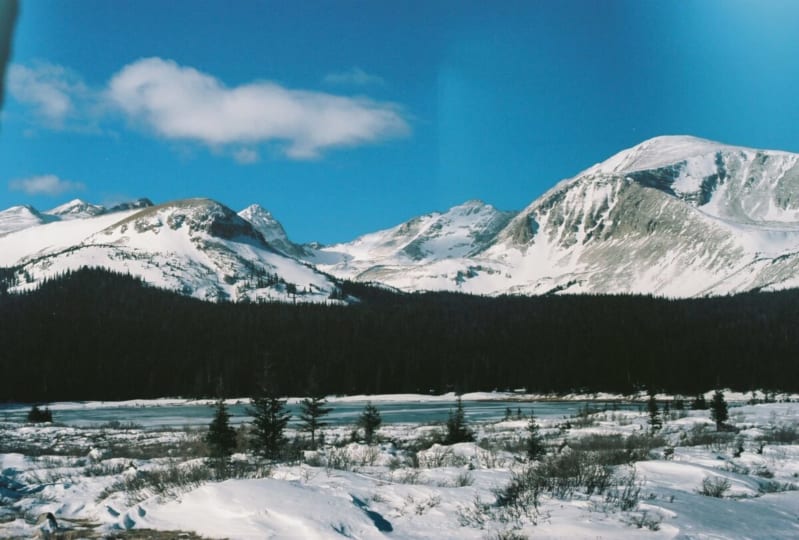 A QUICK LOOK: COLORADO SPRINGS TO DURANGO 
Activities: Great Sand Dunes, Telluride Ski Resort and San Juan National Forest
RV Campgrounds: Great Sand Dunes Oasis RV Park and Campground, Ouray KOA and Lightner Creek Campground
Where to Eat: Kate's Place, Esquillón, Cyprus Café and Wildflower Café and Grocery 
Great Sand Dunes
Price: Free with your Annual National Parks Pass | 7-day Pass $25
Details: Come feast your eyes on the tallest dunes in North America. The Great Sand Dunes diverse landscape features grasslands, wetlands, conifer and aspen forests, alpine lakes, and tundra. You can hike, sand sled and roam your way through the dunes at anytime, that includes night hiking, and catch a variety of wildlife anytime of the day.
Pro Tip: You're going to want to make sure you wear sunscreen, bring water and if it's a particularly windy day, you may want to reschedule. When the wind blows strong the sand turns into tiny bb pellets, making the experience less than enjoyable.
Telluride Ski Resort
Price: Adult $139 | Seniors (65+) $121
Details: Telluride Ski Resort offers over 2,000 acres of varied and unmatched terrain for skiers of all abilities. With over 60% of the resort runs dedicated to beginner and intermediate riders, including a 320-foot covered surface lift and terrain-based learning area, it's never too late to learn how to ski! Those who are advanced riders need not worry. Telluride gives you access to legendary in-bounds terrain as well as famous hike-to options on the upper mountain. Telluride is surrounded by the San Juan Mountains, bringing you an unbelievable 360-degree view of the states most iconic mountain range.
Lightner Creek Campground
Price: Starting at $43/night
Details: This family-owned and operated campground is run by outdoor enthusiasts who have a long time passion for camping and the great outdoors. The campground is comprised of 27 acres full of mountains, streams and everything the RVer loves about nature. Equipped with full restrooms and showers as well as a pet park, camp store, heated swimming pool and more, you'll never want to leave this mountain oasis! Choose from water and electric only to 30/50 amp full hookup sites.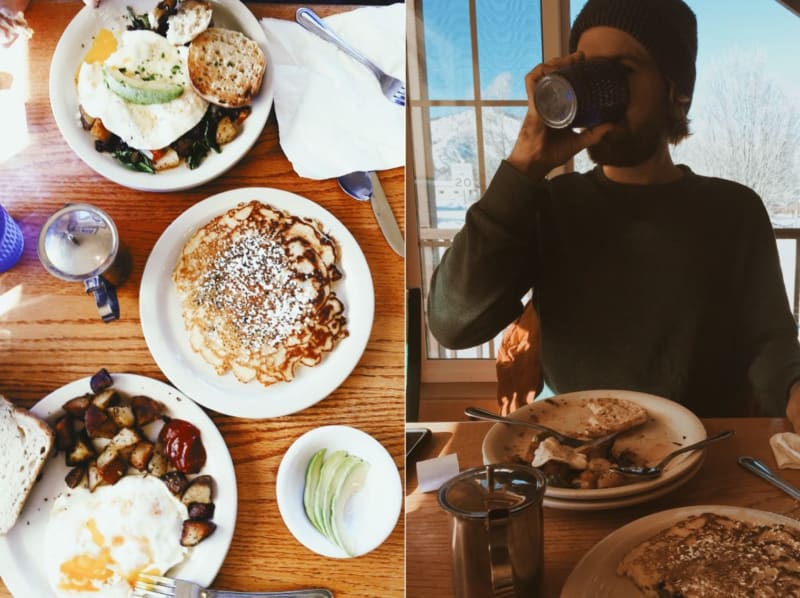 Kate's Place 
Address: 615 Clinton St | Ridgeway, CO 81432
Details: Kate's Place is that type of restaurant that you walk into and instantly feel like you're in your grandmas kitchen. The food here is unbelievably delicious and made with the freshest ingredients (they only use vegetarian fed and hormone/steroid free chickens) and do not use any artificial ingredients, colorings or preservatives. Breakfast is served all day and the menu includes items ranging from omelets to the heart & soul breakfast, chorizo burrito, huevos rancheros and real French toast. Sign us up!
San Juan National Forest
Price: Free
Details: The San Juan National Forest covers 1.8 million acres of wilderness in western Colorado. The forest contains two alpine wilderness areas and covers most of the southern portion of the San Juan mountains west of the Continental Divide. This is the ideal place to boondock, hike, mountain bike, climb, backcountry ski, bird watch… the list goes on and on. If you're looking for the most picture perfect postcard shot of Colorado, this is your spot.
Are you looking for more road trip guides? You're in luck! From California to New Mexico, we've got your RV trip stops covered. Check out the guides and let us know where you'll be headed this spring!