Epic winding mountain roads, breathtaking scenic views, and miles of untouched wilderness that is so overwhelmingly beautiful it makes you want to stick your face in the dirt and cry… this is Colorado. The Rocky Mountain state is an explorers dream, an adventure enthusiasts Valhalla. We cannot possibly cover the entire state in a few posts, so today we're bringing you our Ultimate Road Trip Guide to Colorado Part I: Steamboat Springs to Denver. We dive into where to find natural hot springs, the best RV campgrounds, as well as where to eat and hike along this awe-inspiring route. Check out the details below!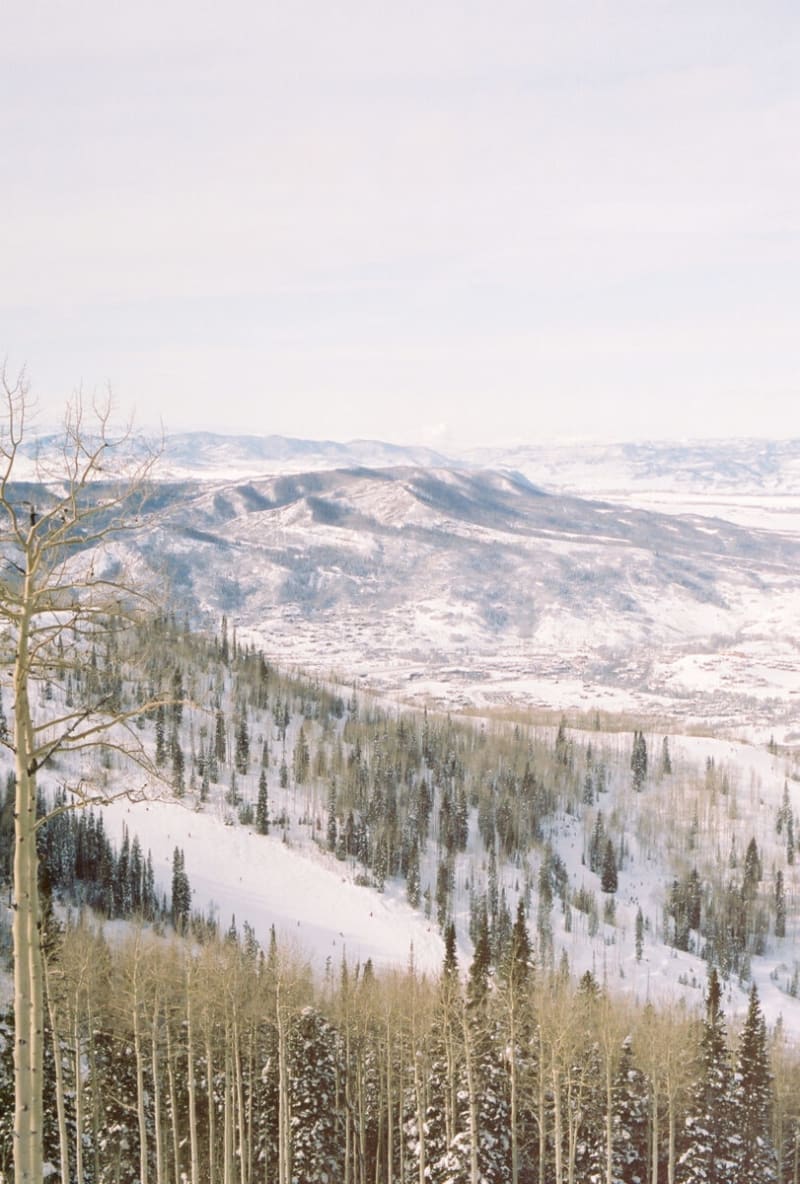 A QUICK LOOK: STEAMBOAT SPRINGS 
Activities: Horseback riding, Snowmobiling, Ski Steamboat Resort, Strawberry Hot Springs, Fish Creek Falls and Zirkel Wilderness
RV Campgrounds: Steamboat Springs KOA and Eagle Soaring RV Park
Where to Eat: Low Country Kitchen, Salt & Lime, Creekside Café and Mambo
Del's Triangle 3 Ranch
Price: $95/person
Details: For a truly authentic cowboy experience, make your way to Del's. The two hour guided ride through snow-covered Aspen's puts you at the epicenter of winter's beauty. Operated in the Zirkel Wilderness Area and the Routt National Forest, this adventure is ideal for those who want to experience a peaceful ride through untouched nature. Enjoy a complimentary shuttle ride from the Ski Area Gondola Transportation Center to the ranch where your guide will meet you. After quick intros you'll be transported to another world, a simpler time. Ski wear and snow boots are recommended. Children must be six years or older and everyone rides their own horse.
Steamboat Ski Resort
Price: Lift ticket $159/person. Save 15% when you book online seven days in advance.
Details: Have you ever heard the term, champagne powder? In the 1950s, a local rancher was out skiing on terrain (that is today apart of the ski resort) and claimed the snow tickled his nose like champagne. Decades later the term stuck and has become a distinguishable part of Steamboats unique skiing experience. The snow has an average of six percent water content, compared to the 15% in other locations, giving it a lighter and trademarkable snow quality. Steamboat is incredibly family friendly and offers everything from ski lessons to night skiing and most recently, a mountain rollercoaster!
Steamboat Springs KOA
Price: Call for details as winter rates vary 
Details: Open year round, Steamboat Springs KOA is an excellent option for RVers looking for a campground near town. Located a mere three miles from downtown, the KOA offers a free shuttle bus to anywhere you'd need to go, as well as a heated pool, dog park, Wi-Fi and firewood. There are tons of site options from pull thru 50/30 amp full hookups to 30/20 amp electric only pull ins, you'll be sure to find the perfect site for your rig.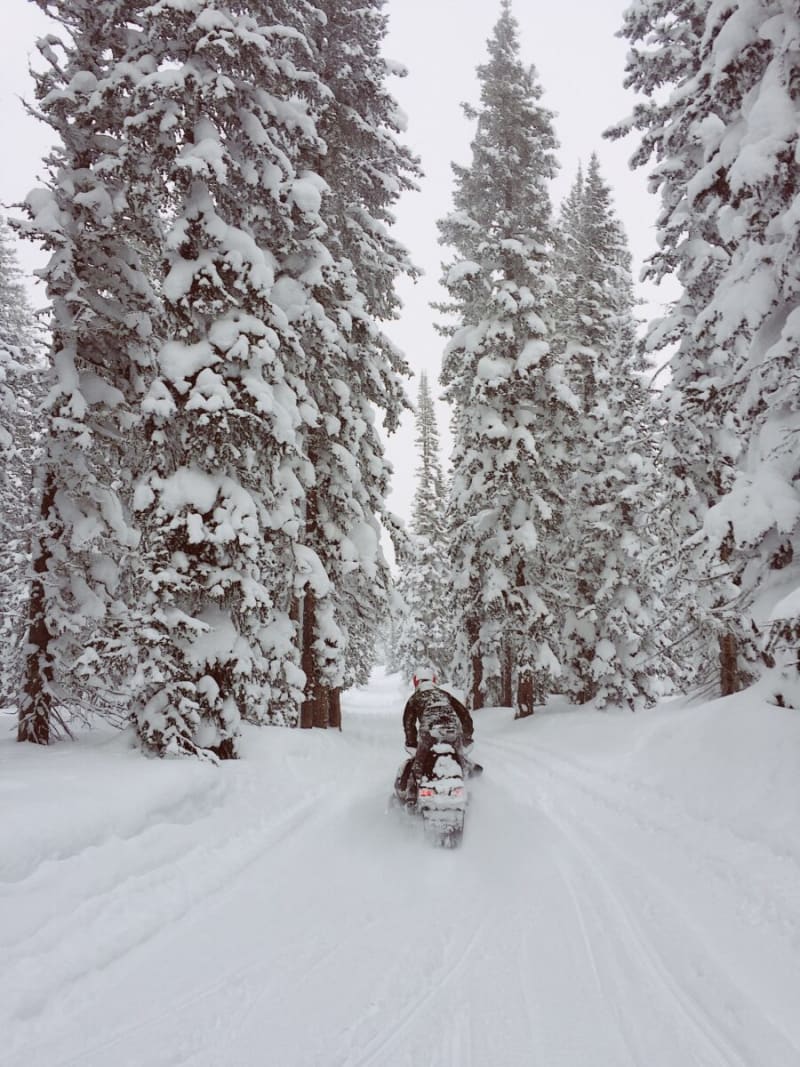 Steamboat Snowmobile
Price: $165/driver | $95/passenger
Details: You won't want to miss out on this adventure of a lifetime. Take the complimentary shuttle service from your lodging to the tour location. Once you're equipped with your helmet, boots and snow bibs, your tour guide will introduce you to the ins and outs of the sport and off you'll go on a tour of forested trails through the beautiful Routt National Forest on the Continental Divide. You'll have plenty of time to take photos of the stunning scenery and take a few loops in a powder field!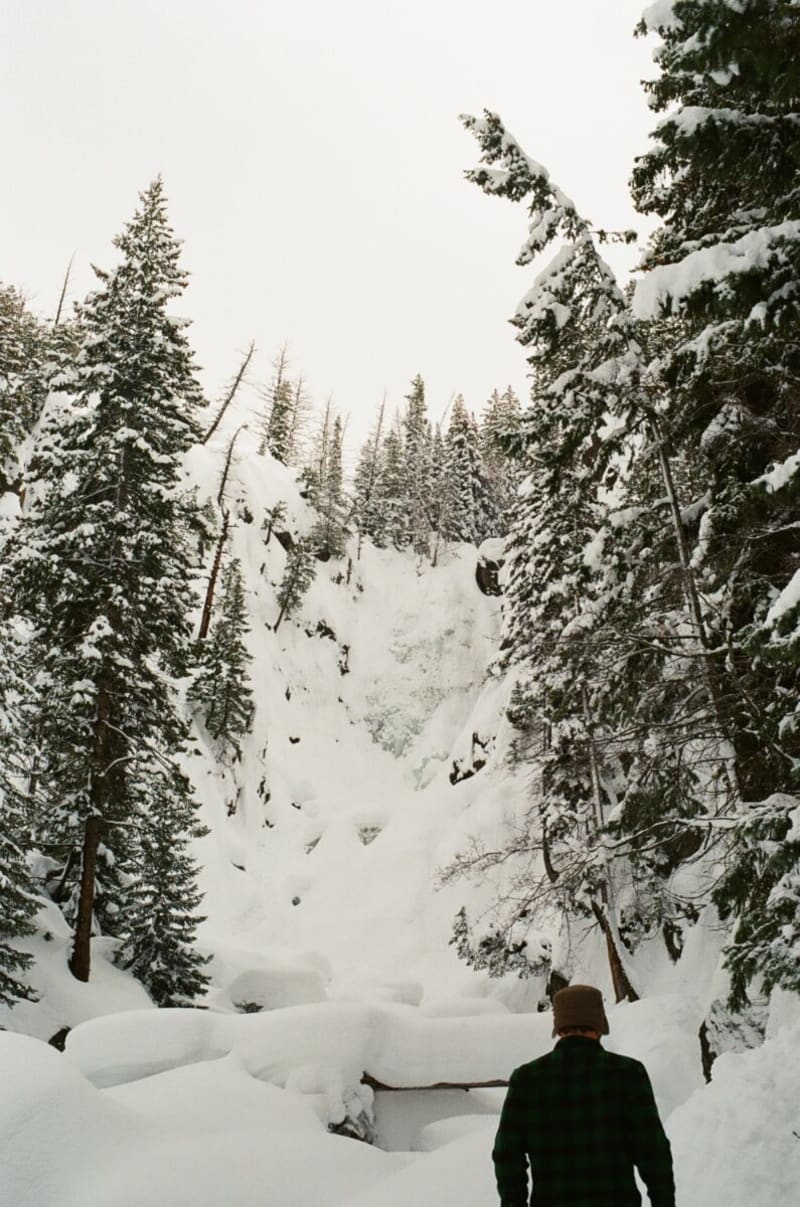 Fish Creek Falls Trail 
Price: $5/vehicle
Details: Fish Creek Falls Trail is a stunning hike that leads you to a 280 foot waterfall. The quarter of a mile walk to the falls is best hiked with snowshoes or grip boots. In warmer months the trail continues an additional four miles through the forest, making it a highly trafficked hike. Go in winter and you'll catch ice climbers making their assent up a frozen waterfall. It'll be like nothing you've ever seen!
Strawberry Hot Springs
Price: $20 cash or check only!
Details: Strawberry Hot Springs is not to be missed on your epic road trip through Colorado. Relax in 104 degree mineral water while the world's best snow falls softly around you. Located a few miles outside of town, opt for the convenient and safe shuttle option in the winter. We do not advise taking your RV up this route. If you come at night be mindful, clothing is optional!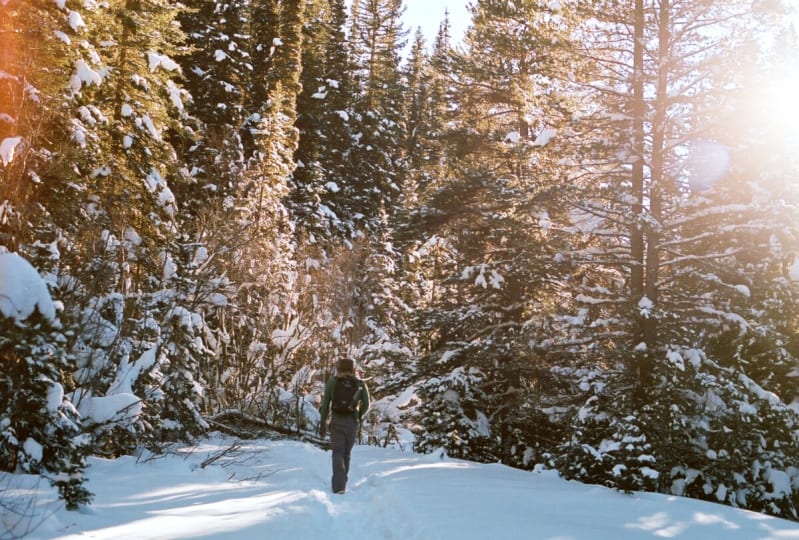 A QUICK LOOK: HOT SULFUR SPRINGS, FRASER AND DENVER
Activities: Fraser Tubing Hill, Ski Winter Park, Experimental Forest and Hot Sulfur Springs, Denver Public Market
RV Campgrounds: Red Mountain RV Park 
Where to Eat: Sharky's , Idlewild Spirits Distillery and Lime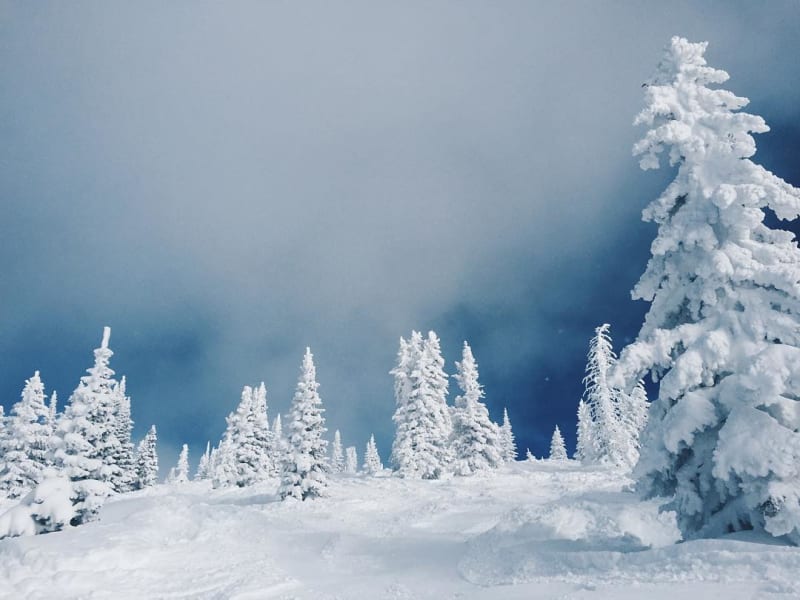 Fraser Tubing Hill
Price: $24 for 60 minutes | $28 for 90 minutes
Details: Come enjoy this outdoor adventure for your entire family! Ages 3+ are welcome to experience the historic Fraser tubing hill located right outside of Winter Park. Family owned and operated since 1971, this place will transport you back in time. Grab concession snacks and ride the hill until you can't feel your fingers!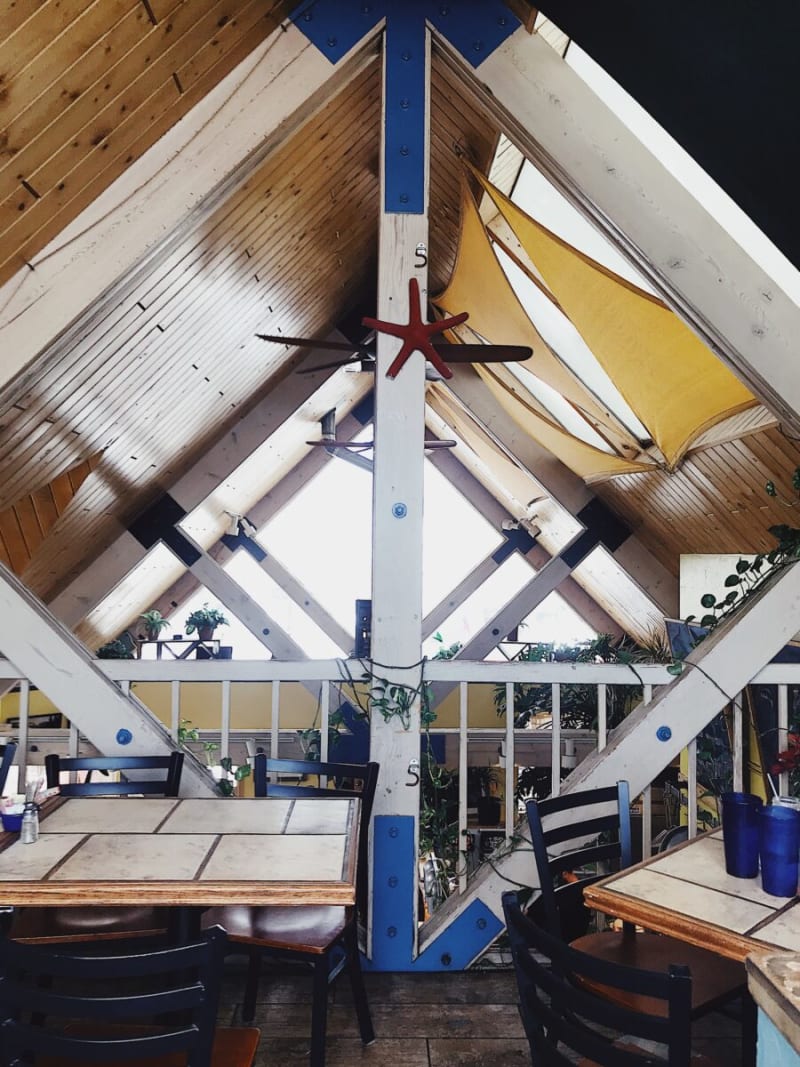 Skarky's
Address: 22 Doc Susie Ave | Fraser, Colorado
Hours: Monday – Friday 6:30 AM – 2:00 PM | Saturday – Sunday 7:00 AM – 2:00 PM
Details: You don't want to skip a meal at Sharky's on your Colorado road trip. From benedicts to southwestern style breakfast and traditional American breakfast options as well as homemade strawberry, raspberry jam, you can have whatever you like!
Pro Tip: Get the $6 Bloody Mary – it tastes like the Wild West met the Louisiana coast and had a baby.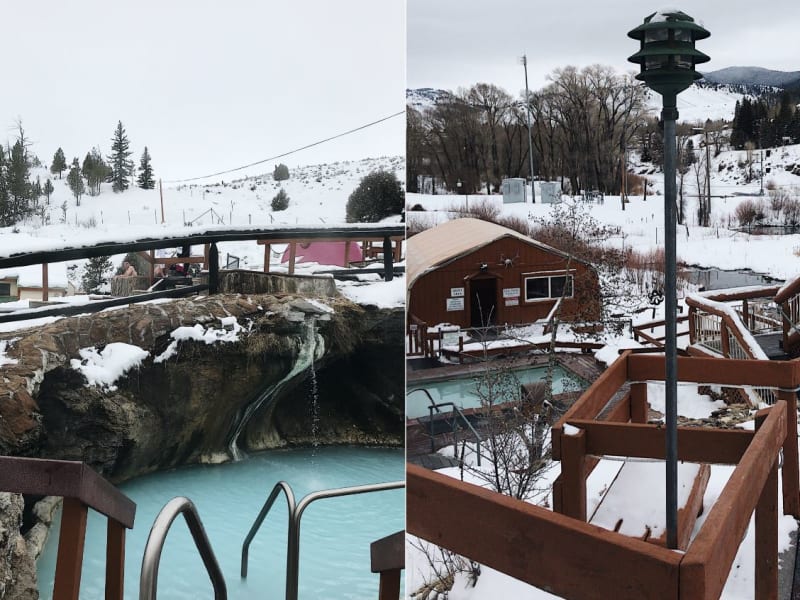 Hot Sulphur Springs
Price: $20/person
Details: This luxury spot is ideal for those who want a full spa experience. Over 200,000 gallons of natural mineral-rich water flow through 21 mineral pools and baths every day. The pool temperatures range from 95-112 degrees. No chemicals, filters or re-circulation is necessary here. Cozy up together during the winter season and park your RV in the large parking lot while you relax in style!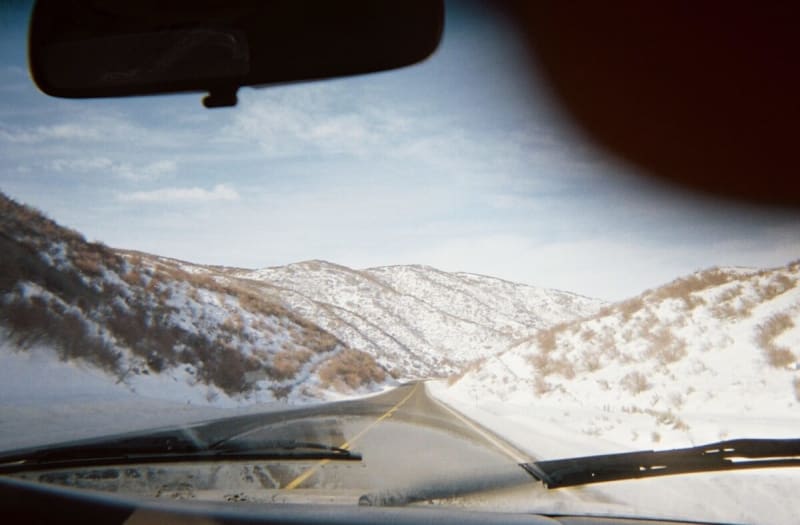 Red Mountain RV Park
Price: $34-37/night
Details: Red Mountain RV Park is ideal for those making the trek from Steamboat to Winter Park. Located right in the middle of the two, this RV park offers large pull through sites, full hookup options as well as WiFi, propane, showers, laundry, a dump station, playground, horseshoe pit and more!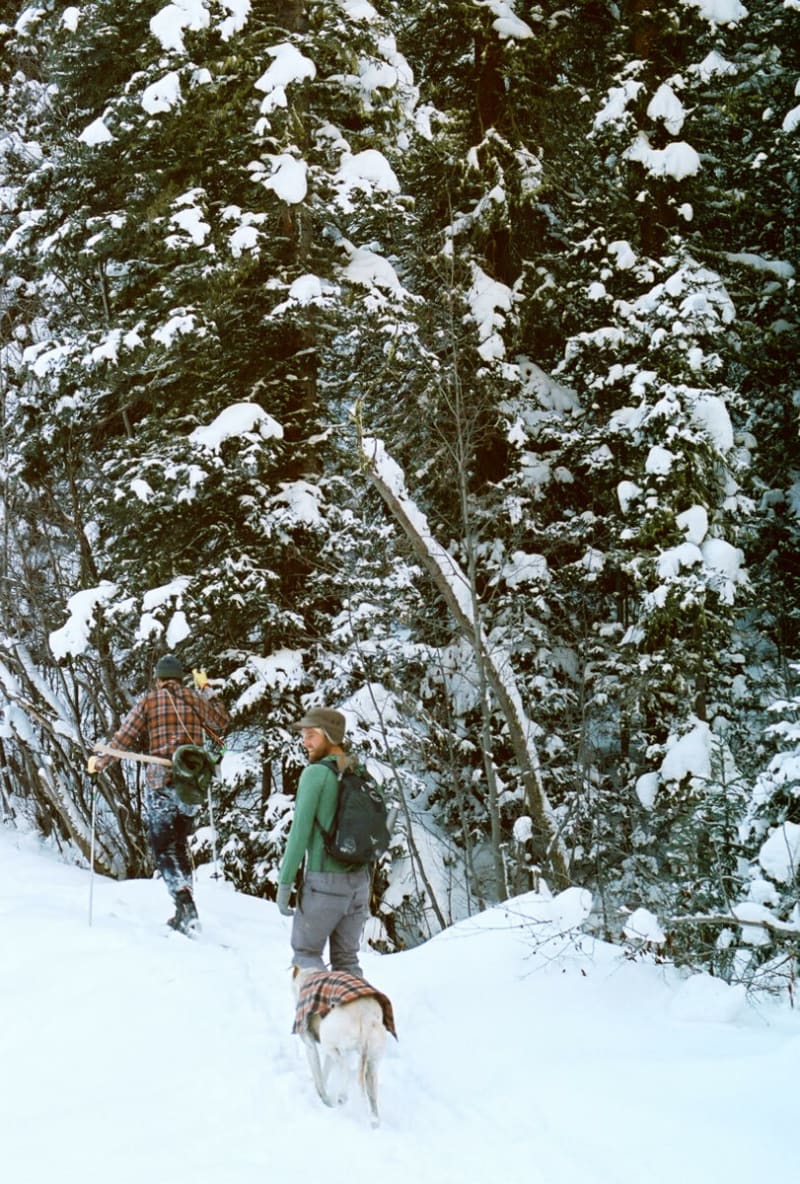 Experimental Forest
Price: Free
Details: Fraser's Experimental Forest is a 4.6 mile loop trail right off the highway on your route to Winter Park. The forest is stunning, dog friendly and the perfect place to spot wildlife, stretch your legs or get a quick hike in. Bring your cross country skis or snowshoes and make an afternoon out of it!
Denver Central Market
Price: Free
Details: Denver is an enormous city that can not possible be summed up in one simple blog post. Instead, we're going to feature one of the its best features, that is, the food. Check our post on How You'll Feel Like A Denver Local with This Food Guide. A great cultural experience in the city is at the highly popular Denver Central Market. This gourmet market and food hall is ideal for people watching and experiencing the local flavors of the Mile High City. Open 8 AM to 10 PM, the market has everything you could possibly need for your RV refrigerator and your belly. From coffee and bakeries to a fish market, butchery, prepared foods of all cuisines and beer, wine and craft cocktails, you'll never want to leave!
Later this week we'll bring you our Colorado Guide Part II, covering Denver and beyond, so stay tuned. If you're currently looking for RV Upgrades You Actually Need, check out our recent post and leave us a comment in the section below telling us which accessories you'll be adding to your RV this 2019.