While RVing around the United States, you may have noticed the ever popular 30A decal and wondered, "Where on Earth is this magical place?" The round, blue sticker is nostalgic for millions of travelers (yes, millions), and has become a staple in representing one of America's most beautiful coastal drives in Florida – Highway 30A. This coastal road stretches 28 miles along the Gulf of the Florida panhandle and is riddled with stunning white beaches, emerald waters and small local towns, each unique with their own personality.
From Grayton Beach, the funky-hippie grove that is home to coolest local store The Zoo Gallery and the famous eatery Red Bar (which will be back Memorial Day 2020) to Seaside where The Truman Show was filmed, there are 12 quaint towns that make up scenic 30A. This popular destination offers RVers three amazing campgrounds and endless adventure activities. Not to mention, arguably the best fresh seafood in the entire state. Check out La Mesa RVs Guide to 30A and plan your trip to the Sunshine State today.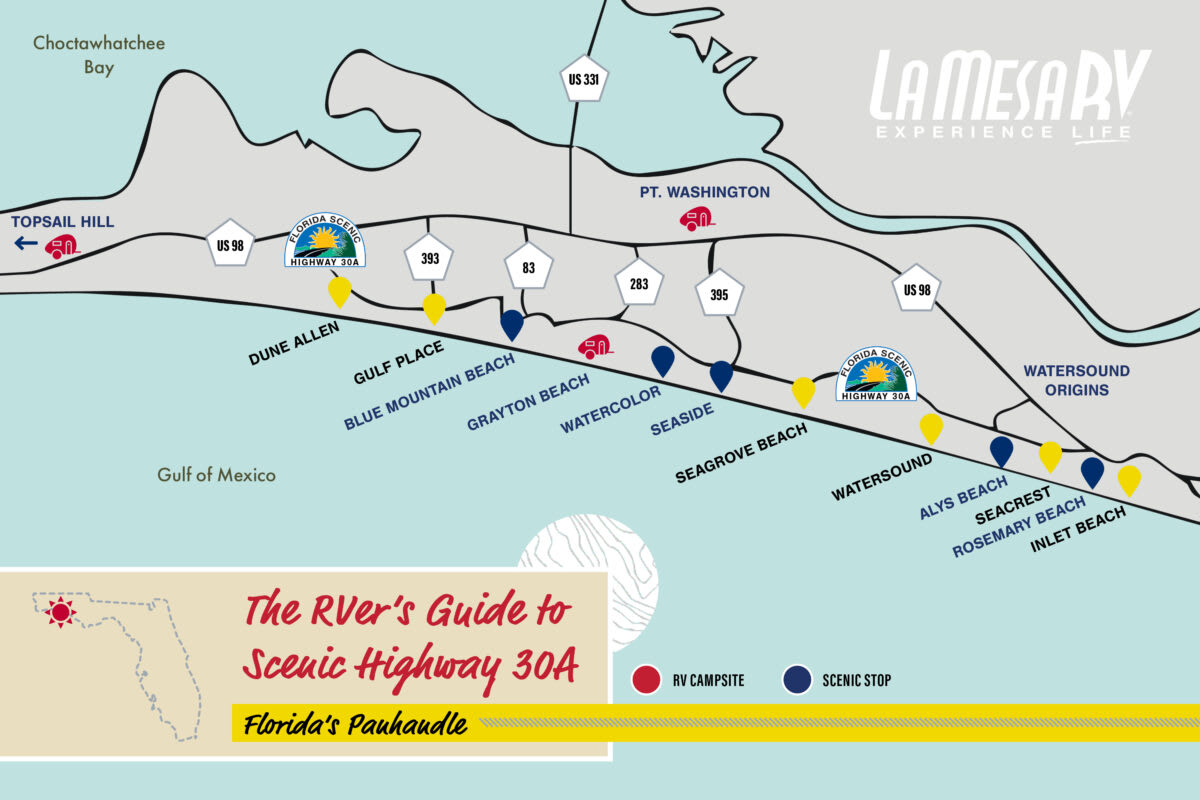 CAMPING ALONG SCENIC 30A
TOPSAIL HILL PRESERVE STATE PARK 
Overview: Topsail, who's name comes from the local dunes that, "rise like ships' sails" over the white sand beaches on the Gulf of Mexico, is the mecca for those who love RVing near the beach. Enjoy old growth long leaf pines, wetlands, the emerald gulf coast waters, freshwater dune lakes, 12 imperiled species, 3 1/2 miles of white sandy beach, cypress domes and wet prairies throughout this stunning campground.
Details: Over 140 full-hook up sites, open year round
Rate: Click here for specific details on rates
Reservations: Yes
Pet Friendly: Yes
Amenities: Shower station, playground, amphitheater, beach, canoe/kayak launch, laundry and picnic pavilion
Activities: Fishing, paddle boarding, tours, swimming, geo-seeking, hiking, biking, bird and wildlife watching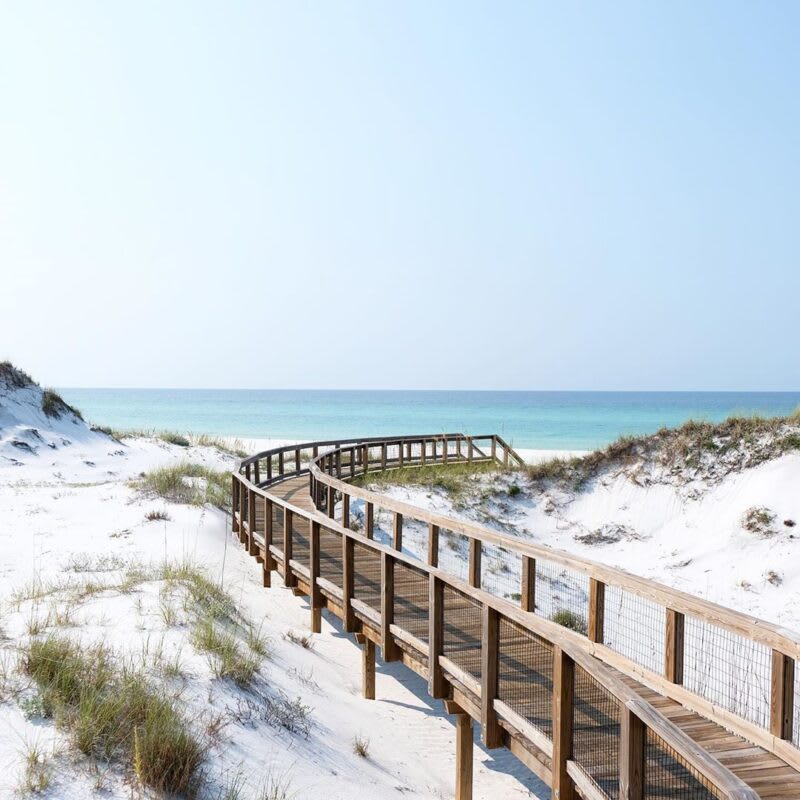 Photography: @hey30A
GRAYTON BEACH STATE PARK
Overview: Enjoy one mile of beautiful white beaches while you camp within this 2,000 acre state park. From hiking trails to swimming in the gulf, there is something for every type of RVer.
Details: Over 48 full-hook up sites, open year round
Rate: Click here for specific details on rates
Reservations: Yes
Pet Friendly: Yes
Amenities: BBQ grills, nature trails, picnic areas, boat ramp, beach campfire, showers, potable water, restrooms, recycling center
Activities: Bird watching, biking, body surfing, star gazing, surfing, hiking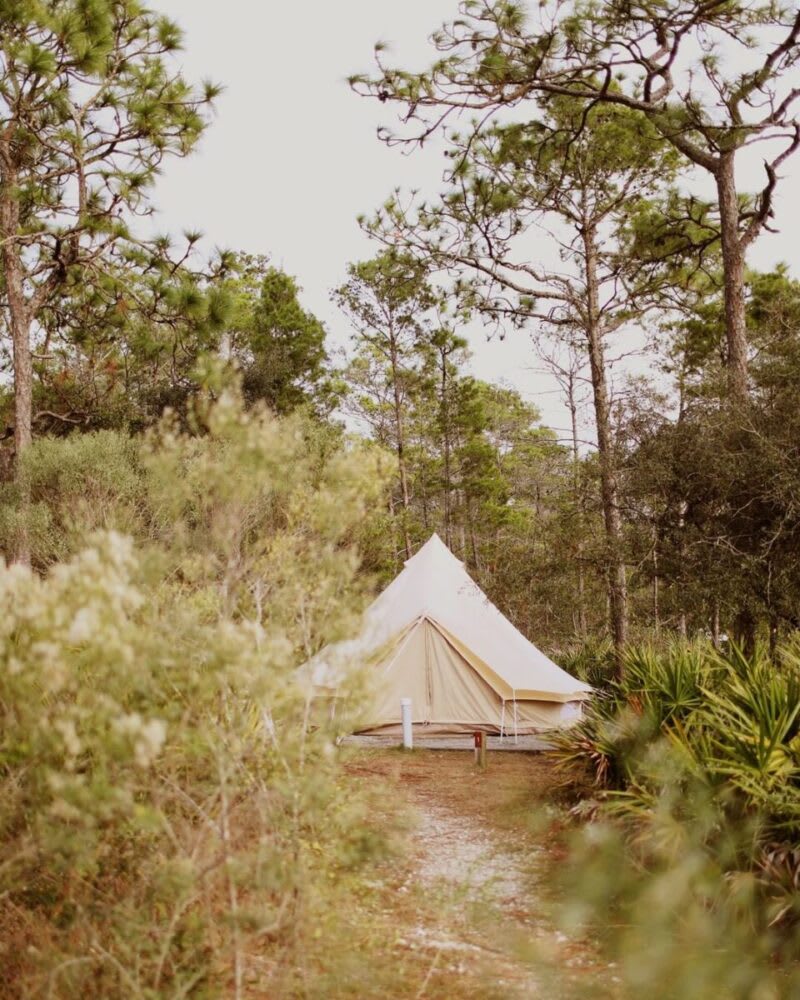 Photography: @fancycamps
POINT WASHINGTON STATE FOREST
Overview: Though this campground is not RV friendly, it is great for those RVers who want to get back to nature!
Details: Primitive camping, open year round.
Rate: $10/night
Reservations: Yes
Pet Friendly: Yes
Amenities: Communal outhouse
Activities: hiking, swimming, biking, surfing, trail running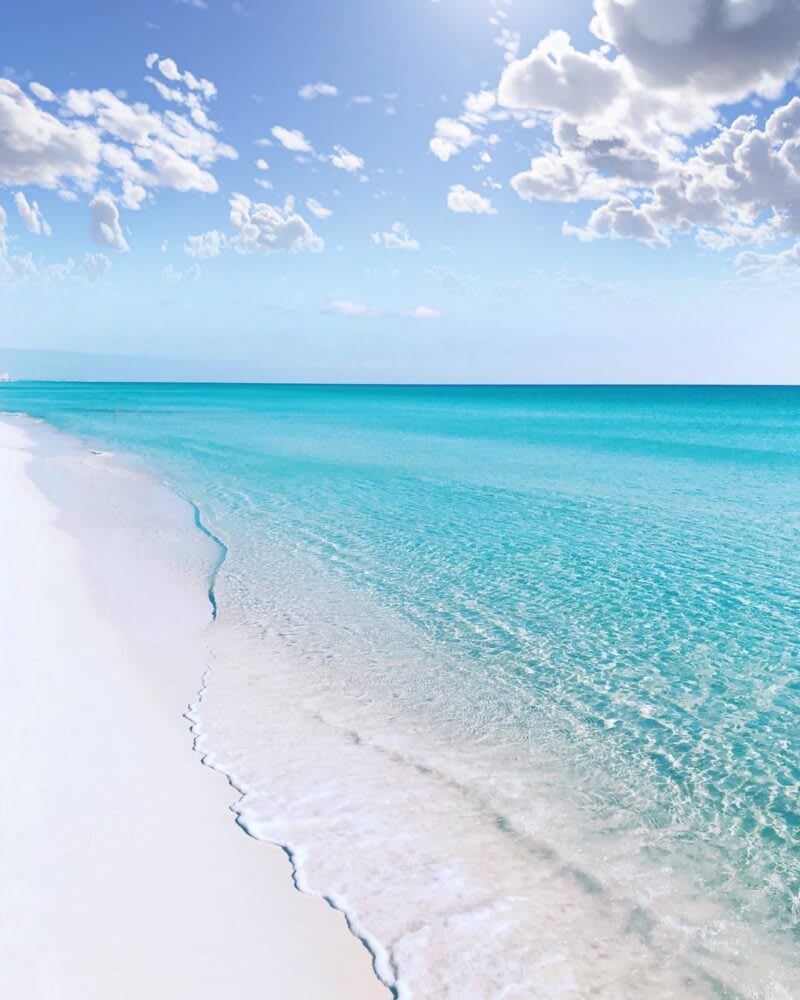 Photography: @30A
TOWN HIGHLIGHTS ON 30A 
BLUE MOUNTAIN BEACH
Type of Town: Laid-back and ideal for RVers who want to relax, local feel. 
Favorite Local Activities: Rent bikes from Big Daddy's Bikes and Beach and browse Justin Gaffrey's Art Gallery.
Favorite Local Restaurants: Basmati's Asian Cuisine, Blue Mountain Beach Creamery and Blue Mountain Bakery
Best Shops: For the Health of it Grocery Store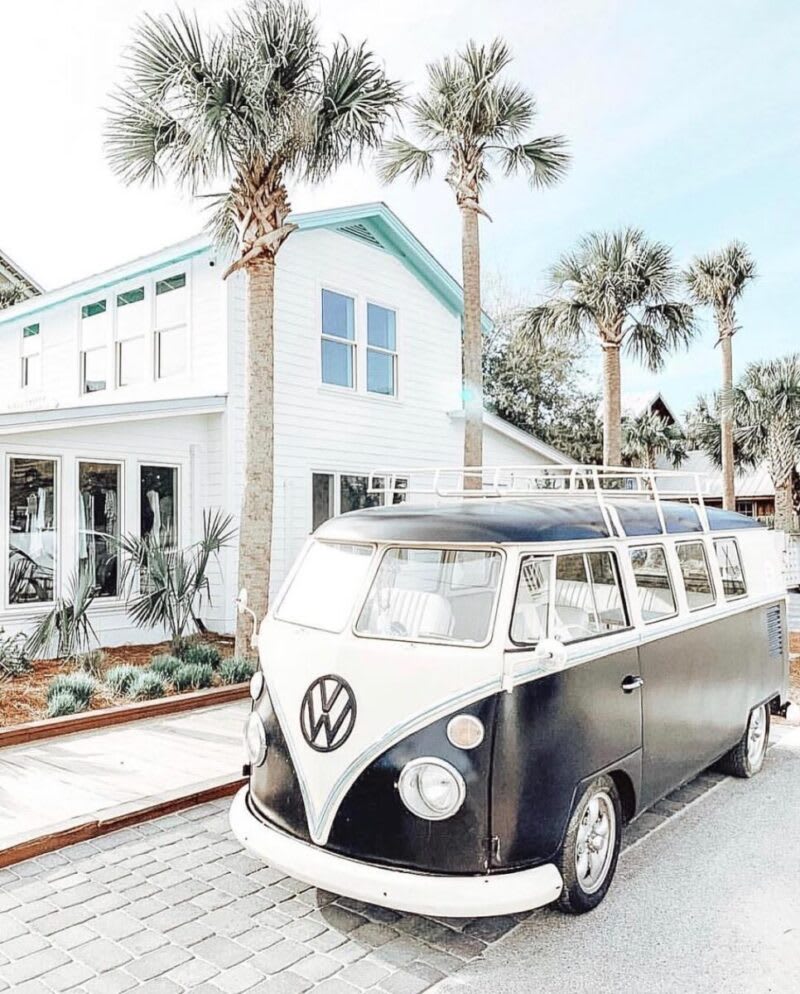 Photography: @30A
GRAYTON BEACH
Type of Town: Hippie, local and nature centered. Great town for live music! 
Favorite Local Activities: Bonfire on the beach, explore Grayton Beach State Park
Favorite Local Restaurants: Red Bar, Borago, Black Bear Bread Company
Best Shops: The Zoo Gallery, Tribe Kelley Surf Post

Photography: @watercolorinn
WATERCOLOR
Type of Town: Colorful and pristine!
Favorite Local Activities: Kayak, Ecotourism, explore by foot
Favorite Local Restaurants: The Wine Bar, FOOW – Fish Out Of Water
Best Shops: Indigo, Old Florida Outfitters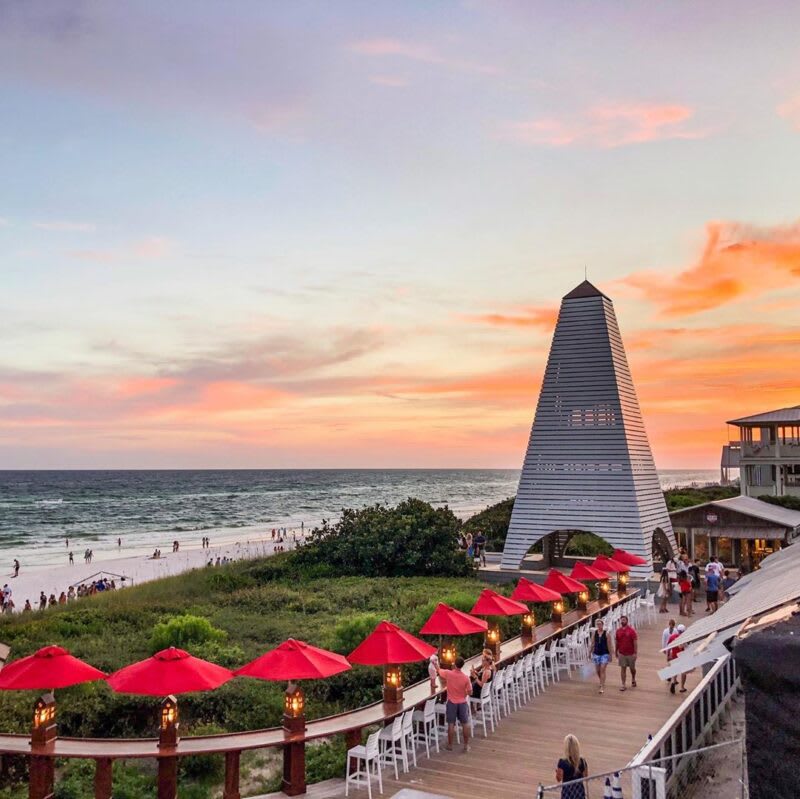 Photography: @seaside_asimplebeautifullife
SEASIDE
Type of Town: Picturesque and when you're here, you'll never meet a stranger.
Favorite Local Activities: Seaside Farmers Market, The Truman House
Favorite Local Restaurants: Amavida Coffee, Bud and Alley's, any of the food trucks, Great Southern
Best Shops: Sundog Books, Central Square Records, Modica Market, Seaside Post Office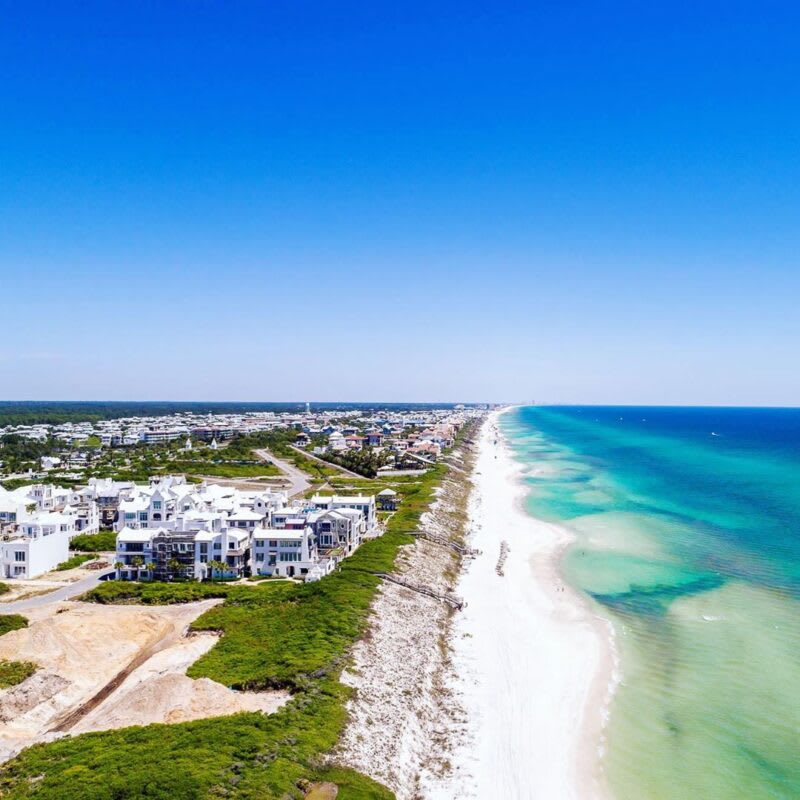 Photography: @alysbeachfl
ALYS BEACH
Type of Town: Luxury beach side town with unparalleled architecture
Favorite Local Activities: Enjoy an evening at NEAT Tasting Room & Bottle Shop, Walk around Alys and take in the incredible architecture
Favorite Local Restaurants: Raw & Juicy, George's at Alys Beach, Charlie's Donut & Yogurt Truck
Best Shops: Alys Shoppe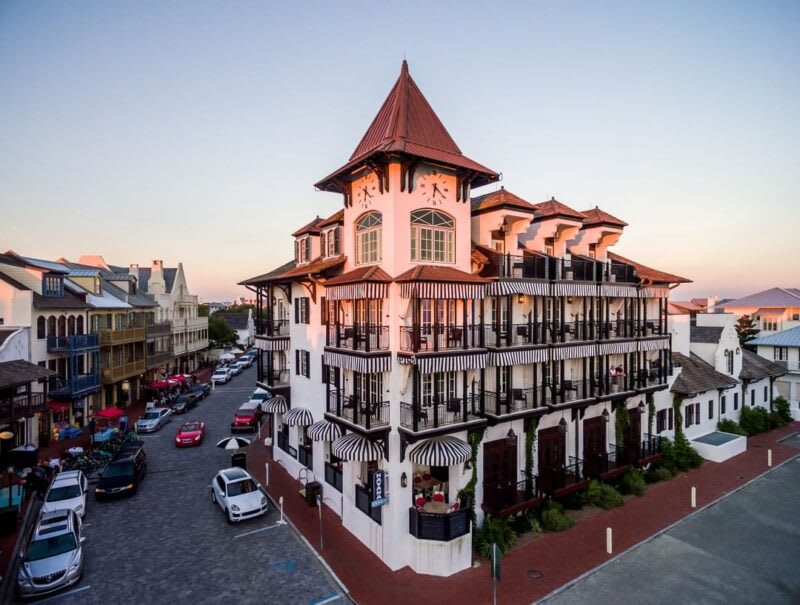 Photography: @thepearlrb
ROSEMARY BEACH
Type of Town: From carriage houses to promenades, this town has a close knit community that welcomes visitors with open arms.
Favorite Local Activities: Rosemary Farmers Market, Swimming in the gulf
Favorite Local Restaurants: Pescado Seafood Grill and Rooftop Bar, La Crema Tapas & Chocolate,
Best Shops: Town center full of every type of shop you could need on your RV trip (and more!)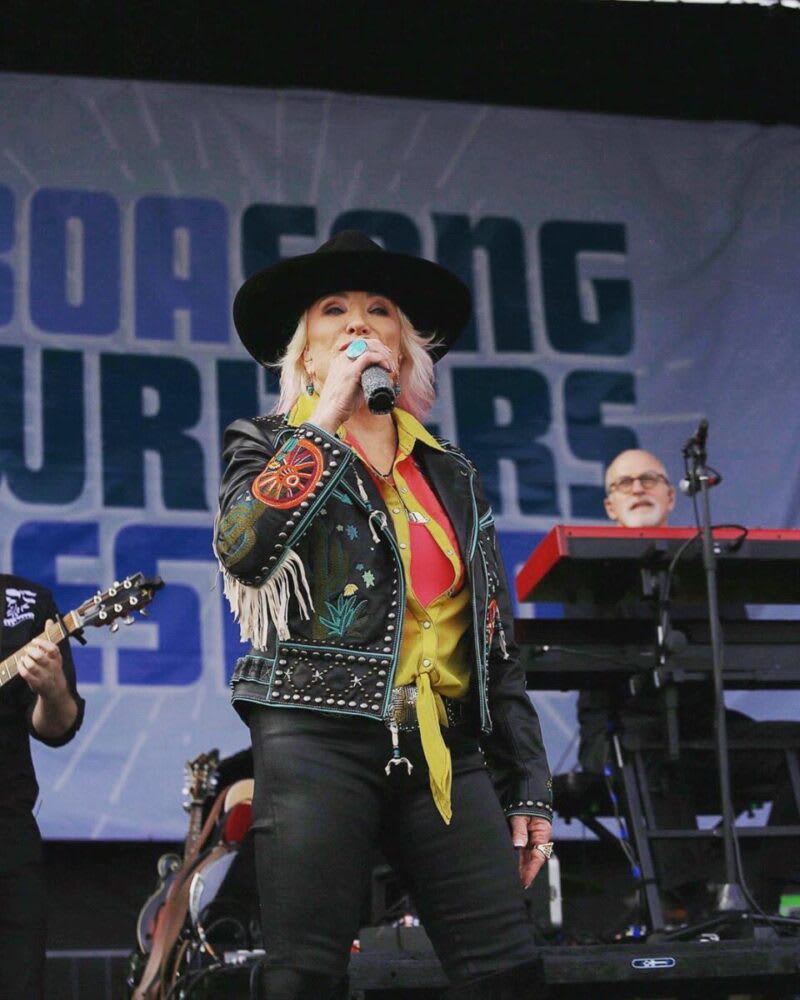 Photography: @30Afest
30A SONGWRITERS FESTIVAL RECAP
If you're ready to book a trip to scenic 30A, make sure to come back every year in January. The 30A Songwriters Festival is a 4-day event that hosts live music throughout 30A at over 25 venues. 2020 headliners included Brian Wilson, John Prine, Indigo Girls, and Tanya Tucker, among many others. 2020 marked the festivals 10th year of bringing live music and arts to Walton county. The 30A Songwriters Festival is a major fundraiser for the Cultural Arts Alliance of Walton County, a non-profit organization that supports the arts through programs and education.
Looking for great RV destinations throughout Florida or more things to do while visiting the sunshine state this winter? Check out our Hidden Gems Series: Florida as well as Events RVs Can't Miss This February Throughout Florida. Do you love RVing Florida? Leave us a comment in the section below telling us where you're headed this season for a chance to be featured on our blog!