Where To RV in Arizona
We have made it out of the shadows of 2020 and into the sunlit beauty of 2021! I hope your resolutions for this year are to hop in your RV and enjoy the beauty of the North America. Many have made the crossing from the Great White North to the sunshine of state 48 and are ready to get their RV wheels rolling for some much needed fresh air and new scenic views.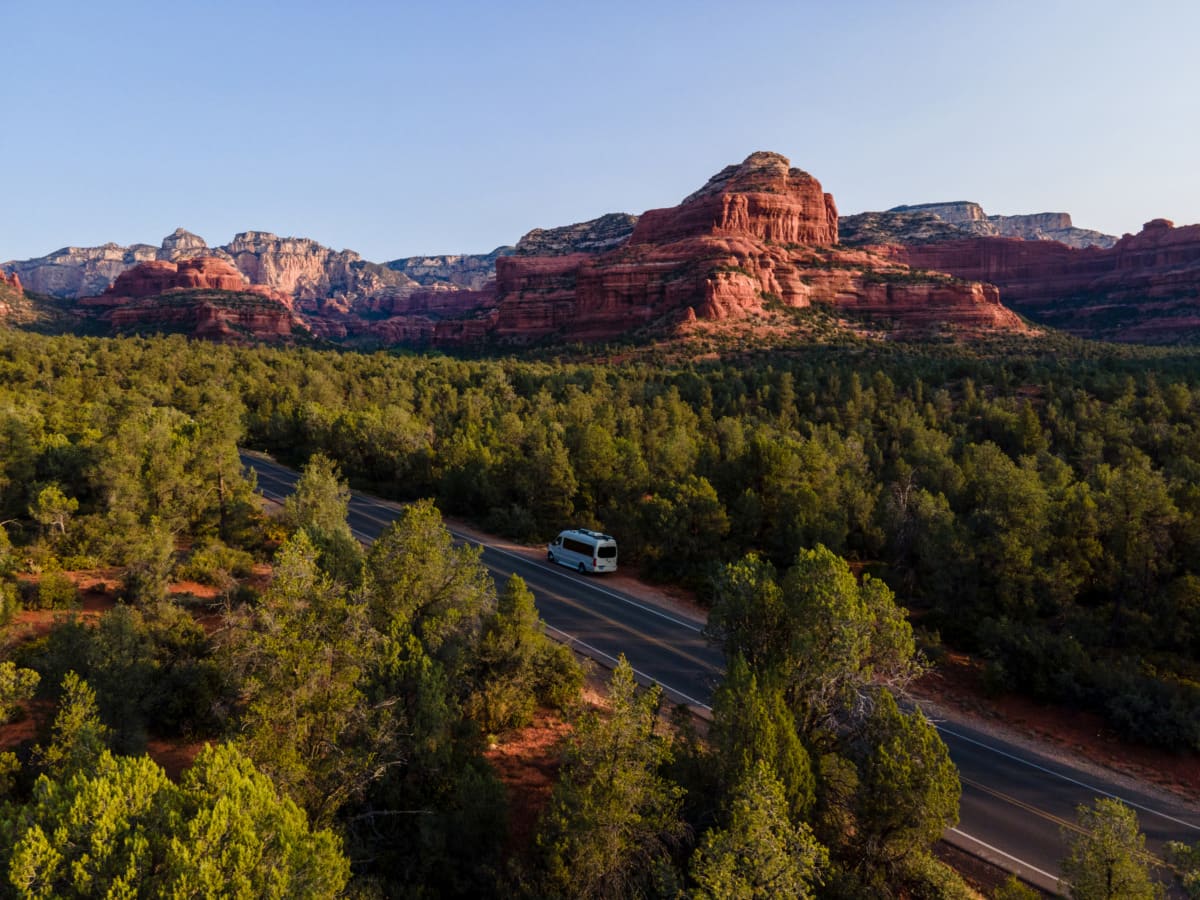 February is the perfect time of year to visit the southern region of Arizona. Here you can find something for everyone: national parks, wild west history, challenging golf courses and phenomenal food. Make your visit a long weekend or stay for a few weeks. One things for sure, you will not run out of spectacular landscapes and exciting adventures in Arizona!
Places to go camping with your RV in Arizona.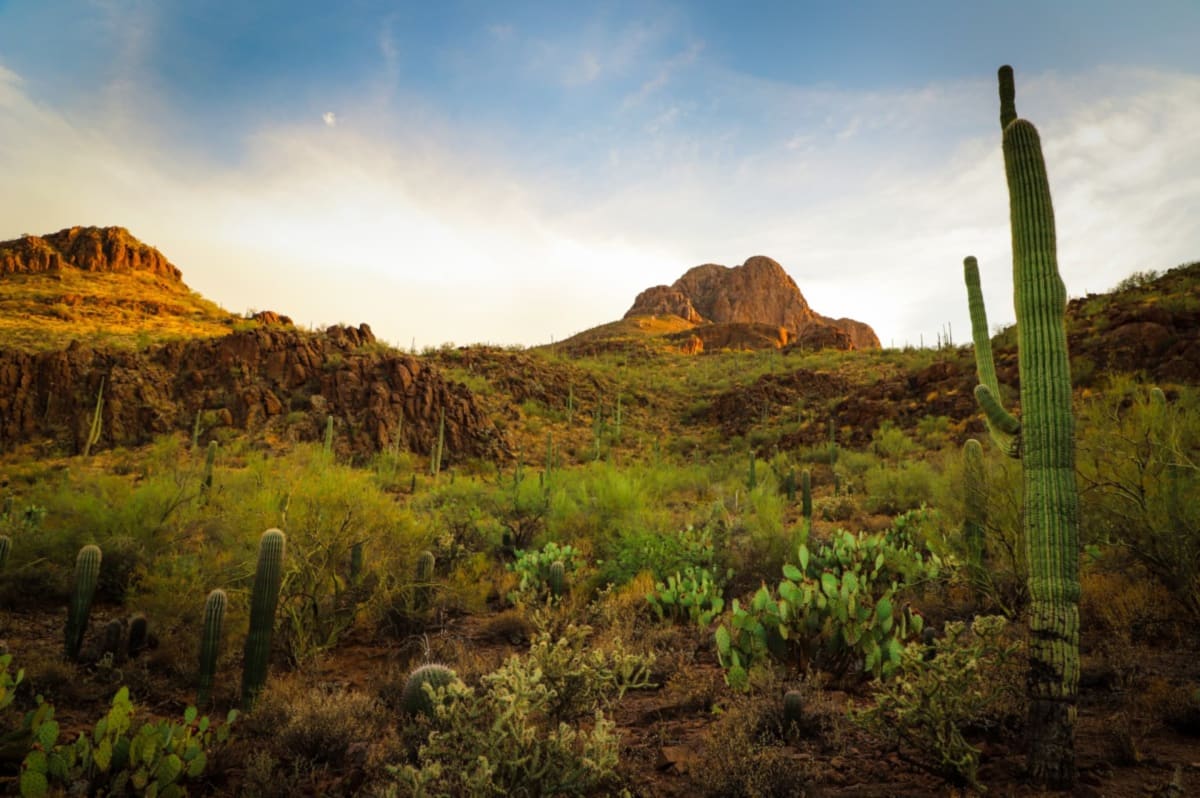 RV in Arizona – Tucson 
Begin your RV road trip in Tucson, where you can experience the Historic District to learn the history of the region and browse the Tucson Museum of Art for a glimpse into the culture.
If you are looking for an active adventure, head to Sabino Canyon Recreation Area or Saguaro National Park to see the giant saguaro cacti. You can hike, bike or drive the roads and numerous trails throughout the park. There are over 400 species of birds that make their home in the Sky Islands of the Coronado National Forest, so this is an ideal place to bring your binoculars. Be aware, you may also view a mountain lion or two!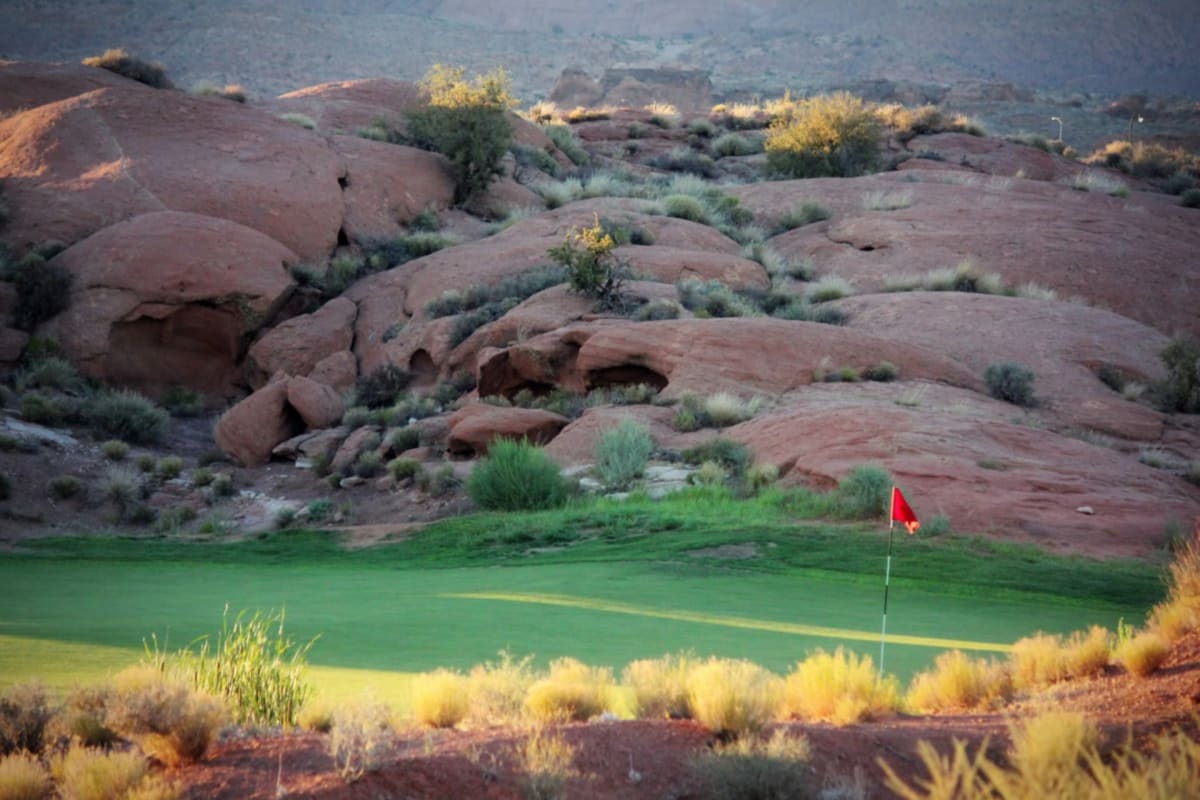 GOLF COURSES AND PICKLEBALL COURTS IN SOUTHERN ARIZONA 
If you are a golf or pickleball fan, there are an abundance of options in this area. Some of the most scenic courses are found here, including Loews Ventana Canyon Resort, Starr Pass Tucson Golf Club and Dove Mountain.
The website Places 2 Play is a great source for pickleball courts in Tucson, and around the country. Here you will find current information on fees, clinics, tournaments and leagues. Please note that information may change at any time with current COVID restrictions.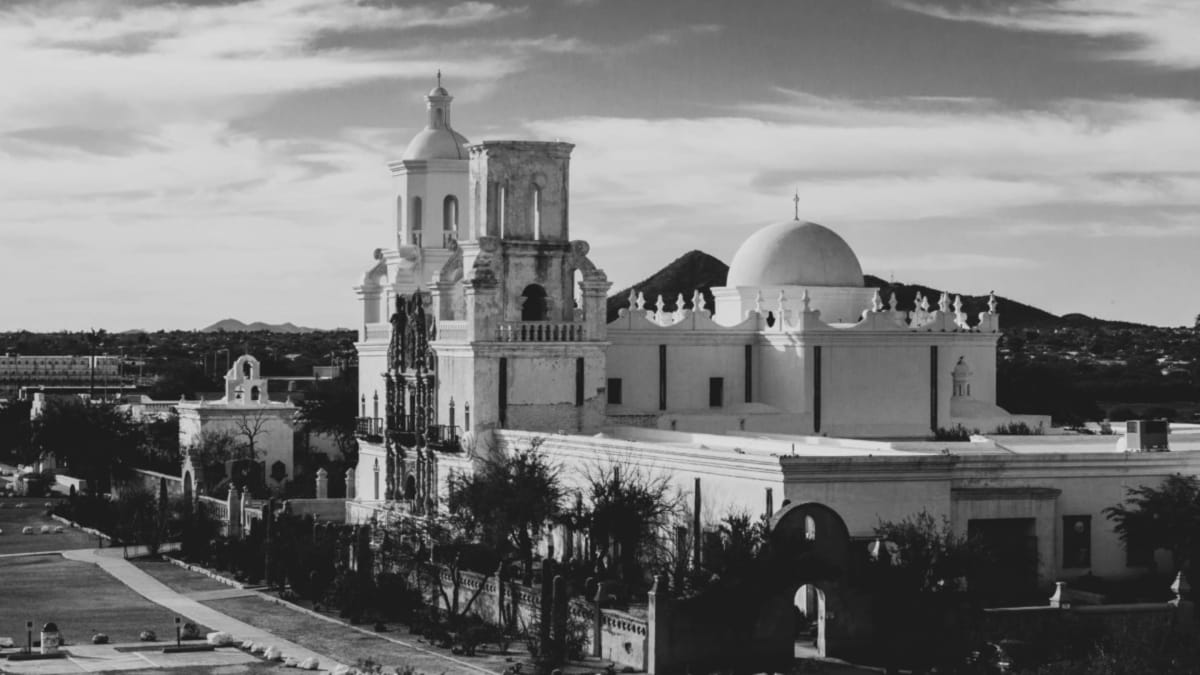 MISSION SAN XAVIER DEL BAC
A great day trip from Tucson would be a jaunt down south to the Mission San Xavier del Bac to see the colorful murals and the glass sarcophagus with a statue of St. Xavier, the patron saint of the mission. There is a replica of the grotto in Lourdes, France on a hill near the mission and a museum if you are interested in the history. The mission is an active Roman Catholic Church with services on Sundays.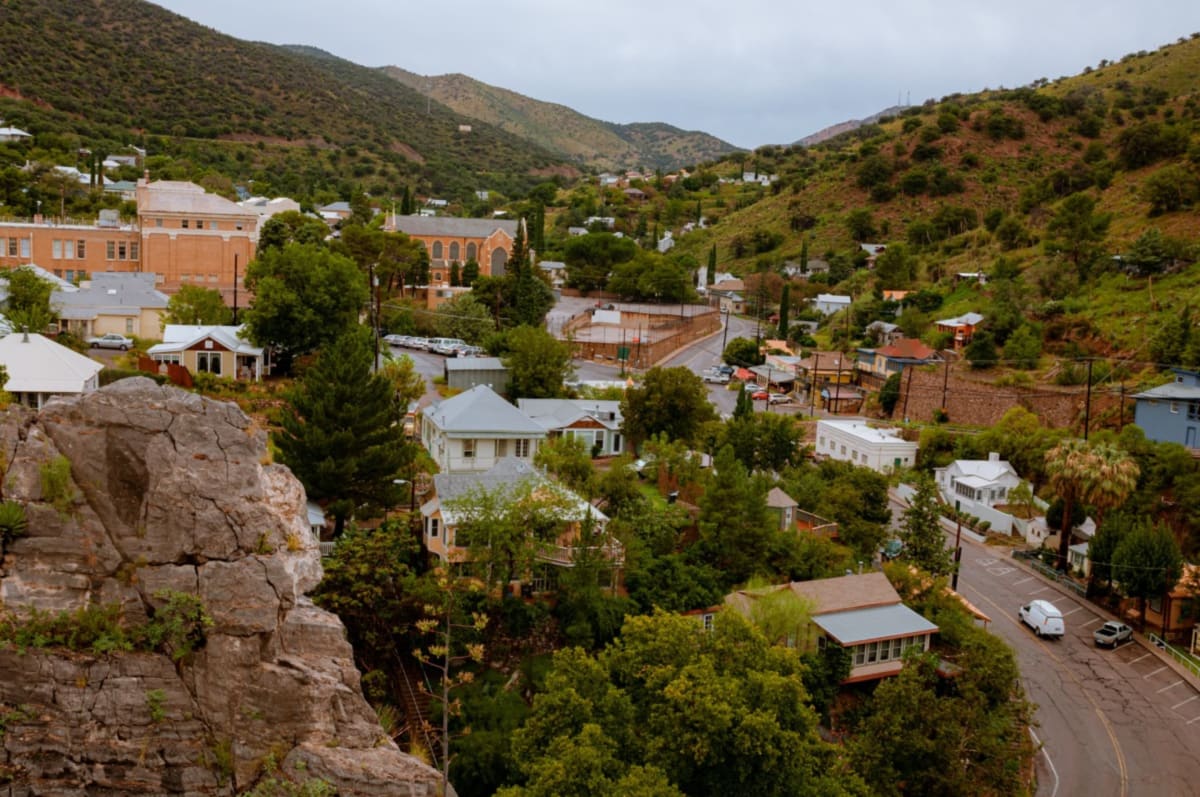 BISBEE, ARIZONIA
Next, take a hour and a half drive southeast to the unconventional town of Bisbee. Bisbee was developed during the mining boom of the late 1800's and was known as the "Queen of the Copper Camps," producing more than eight billion pounds of copper.
Today, you can tour the mines, visit the Bisbee Mining and Historical Museum, take the Old Bisbee Ghost tour, dine in the towns quaint eateries, enjoy the weekly farmer's market and the Bisbee After Five art walk or if you are the ambitious type, walk the 1,000 steps of Bisbee. This is a 4.5 mile route through the town where you will climb nine staircases that total over 1,000 steps while enjoying the sights of Old Bisbee. To reward yourself after completing the 1,000 steps, drive one hour southeast to Sonoita and taste the fruits of the more than 15 wineries. Places to go camping with your RV in southern Arizona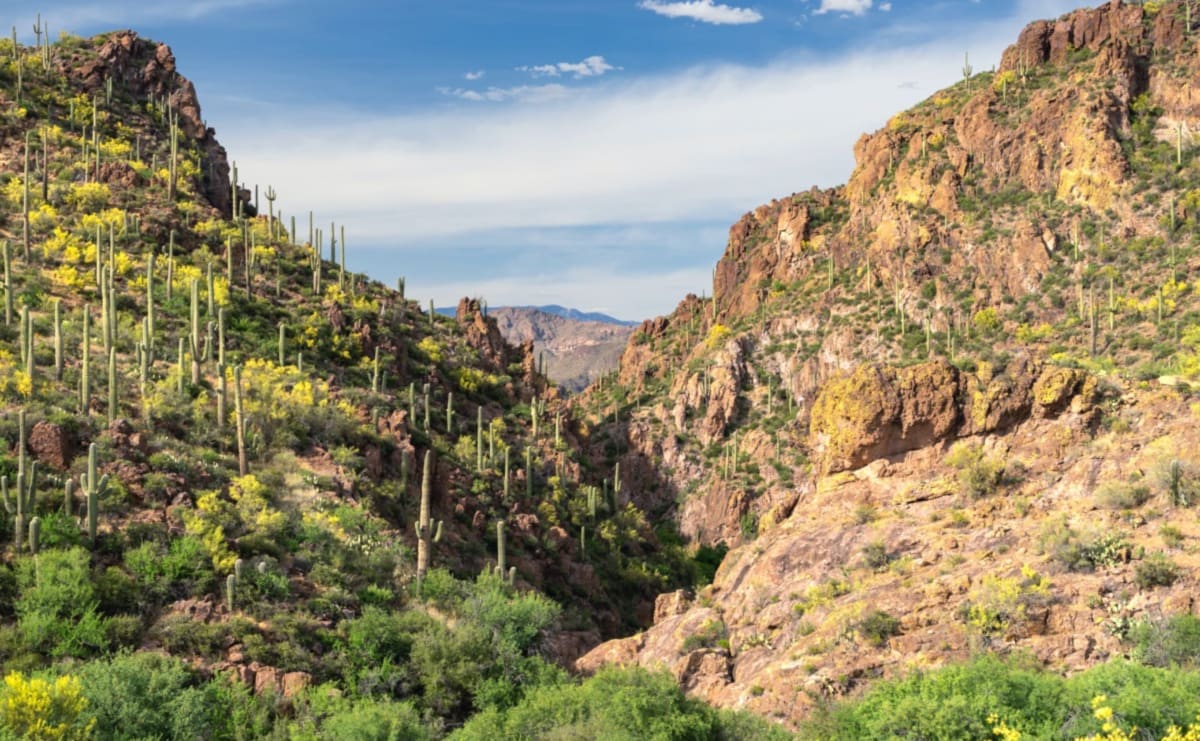 ADVENTURE SITES 
On your next stop for your winter adventure in beautiful southern Arizona, head to Chiricahua National Monument, where you can enjoy 17 miles of hiking trails or an 8-mile scenic drive to experience the beauty of the "Wonderland of Rocks" and view many species of birds as they make their migrations at this time of year.
While you are there, make a day trip to the Kartchner Caverns State Park to witness the 100-foot ceilings of still growing stalagmites, stalacites and soda straw formations. The caverns are a popular attraction and are often busy. Make sure to plan ahead and make reservations, as tours fill up fast. If history is what you are looking for, the town Tombstone is a top spot to see what the Wild West was like firsthand.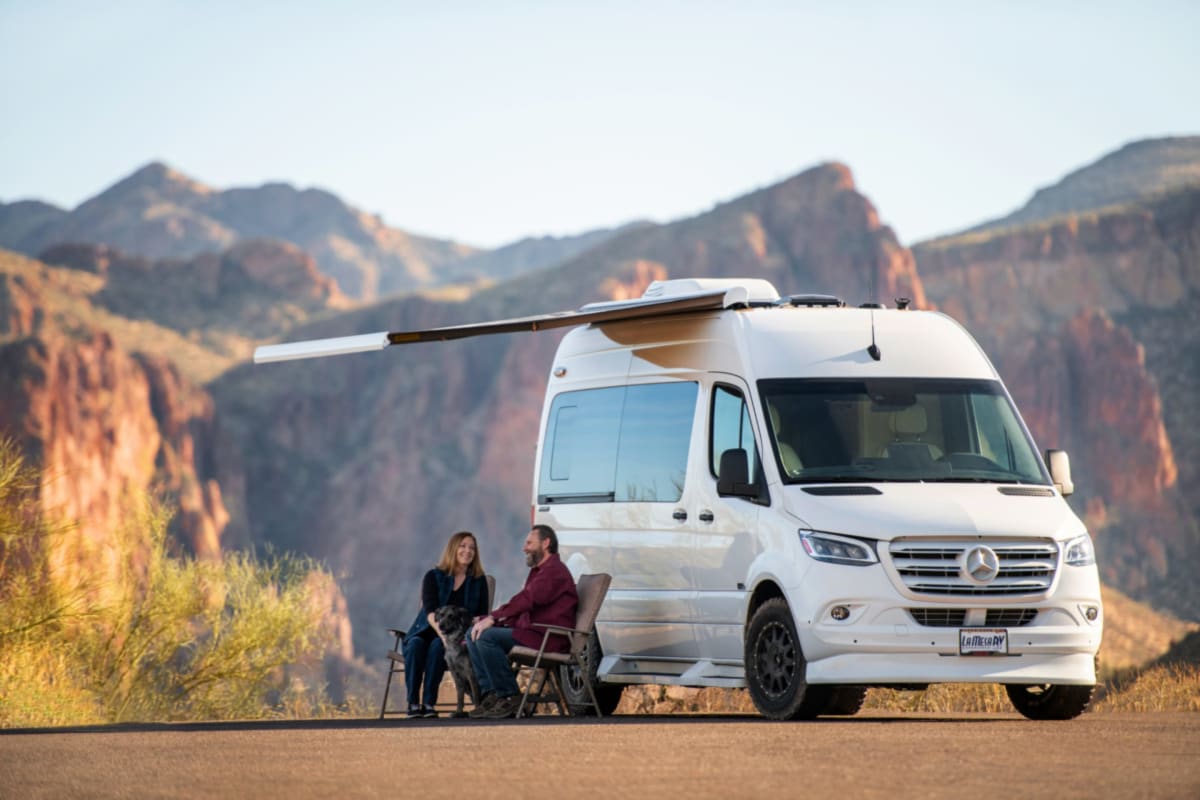 ARIZONA HOT SPRINGS
The prefect way to end your active winter vacation is to relax and unwind in the soothing waters of a natural hot spring. There are a few in the region and all cater to different groups. Roper Lake Hot Spring is located within Roper Lake State Park. Essence of Tranquility is a Natural Hot Spring that caters to those who are looking for a spa experience in Stafford, Arizona. Hot Well Dunes is a recreation area with 2,000 acres of sand dunes for off-road RVs and vehicles where you can camp, ride and soak in the natural spring tubs. A long soak in any of these springs is a fantastic way to end your winter RV getaway.
Finish your Arizona road trip by visiting our La Mesa RV store in Tucson. Should your RV need servicing, parts or you're in the market for an upgrade, we have everything you could need to get you (and keep you) on the road in comfort and style.
Guest Post by Meagan Noble