When planning summer RV adventures is on the itinerary of top things to do, finding just the right destinations can be both exciting and stressful. With its diverse landscape and so many things to do and places to see in Canada, narrowing it down can be a challenge. To help, consider the following list that offers a variety of activities across the country.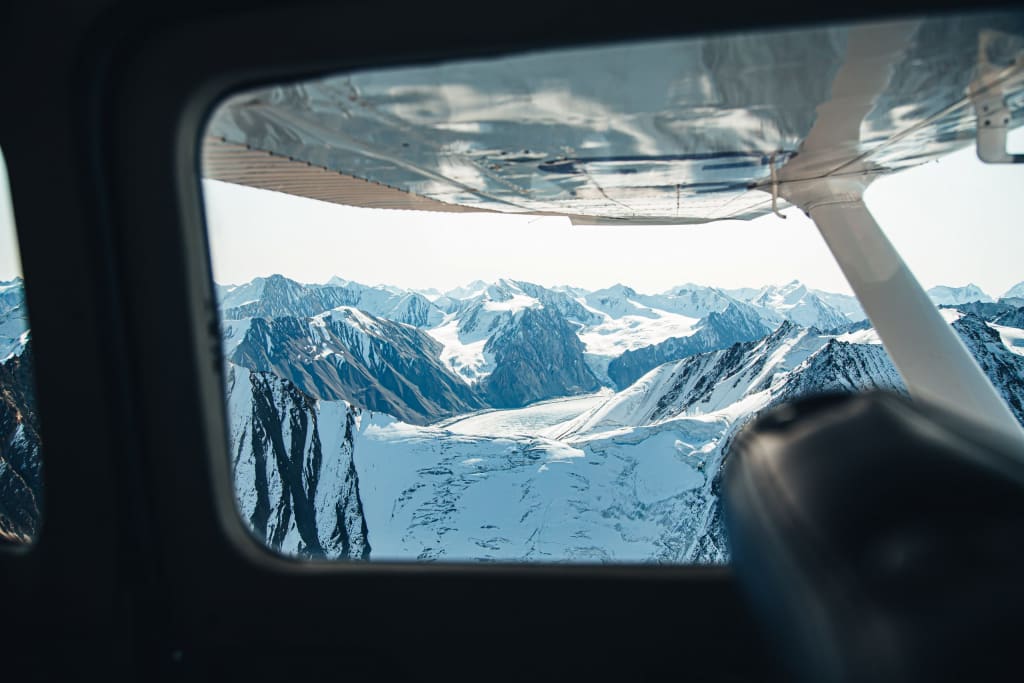 Yukon Territory
Where to Stay: Jak Territorial Park
Why We Love It: Satisfy your craving for adventure with a seven to ten-day journey starting in Dawson City in the Yukon territory. Make your way across the Dempster Highway and travel through the area that inspired the original Klondike Gold Rush, which began in 1896. While in Dawson City, visit the Dawson City Museum, sign up for a Klondike National Historic Site walking tour, or try your hand at panning for gold. Along the highway, take in the sights of the gold fields, wildlife, and the tundra. The highway runs for more than 400 miles, ending in Inuvik in the Northwest Territories.
Toronto, Ontario
Where to Stay: Neys Provincial Park
Why We Love It: Traveling along the coastal route from Sudbury to Pukaskwa National Park is a true adventure in every way. Your trip begins in Toronto. Before taking to the highway, enjoy some of the city's stellar attractions, like the well-known CN Tower, where you can have a meal in the revolving restaurant while enjoying panoramic sights. Everyone will enjoy visiting Ripley's Aquarium of Canada, the Royal Ontario Museum, and the intriguing animals at the Toronto Zoo.
When you head out of town, expect to see the monumental Big Nickel coin located in Orillia Parry Sound. The largest coin in the world was created in 1964 using assorted stones, minerals, and rocks and stands 30-feet high. Unpack your swimsuits and take a dip in the cool waters of the beaches of Lake Superior National Park, then enjoy a relaxing hike through Pukaskwa National Park.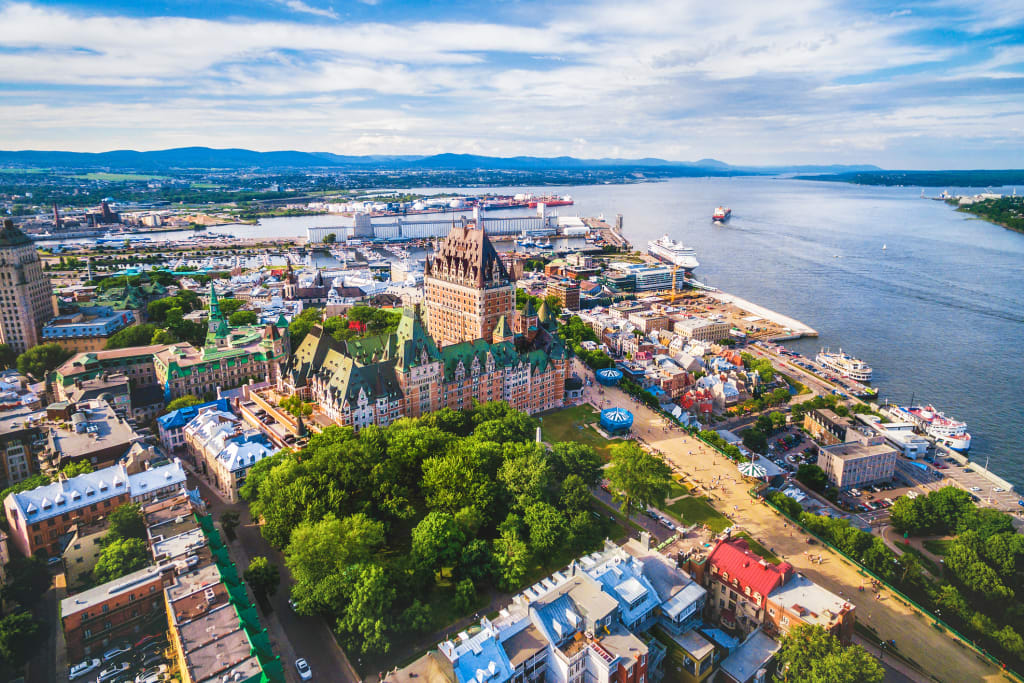 Montreal, Quebec
Where to Stay: Montreal South KOA Journey
Why We Love It: Your journey begins in Montreal, where summertime fun is a priority with the city's impressive lineup of summer festivals, such as the multi-day Montreal International Jazz Festival. While exploring, visit Old Montreal to experience a step back in time with its French medieval architecture. You will also see the Place d'Armes square, which is the second oldest area in the city, and then on to Notre-Dame Basilica, which remains at the top of the list as the most visited monument. Enjoy a leisurely stroll and exceptional city views at Mont-Royal, get inspired at the Museum of Fine Arts, be visually impressed at the Jardin botanique, and get up close to five natural environments at the Montreal Biodome.
Vancouver Island, British Columbia
Where to Stay: Living Forest Oceanside Campground & RV Park
Why We Love It: Enjoy the best of both worlds when traveling the Coastal Circle Route in your RV this summer as you experience the scenic landscape on land and water. To access Vancouver Island, you and your RV can board a ferry from Vancouver to get to the island. Once you disembark, take your time exploring the coastline and the small towns such as Victoria, Nanaimo, Port Renfrew, and Tofino to name a few. Some of the top sights include the Pacific Rim National Park, the Royal BC Museum, The Butchart Gardens, Paradise Acres Ranch, the West Coast Trail, and plenty of shorelines for swimming and whale watching.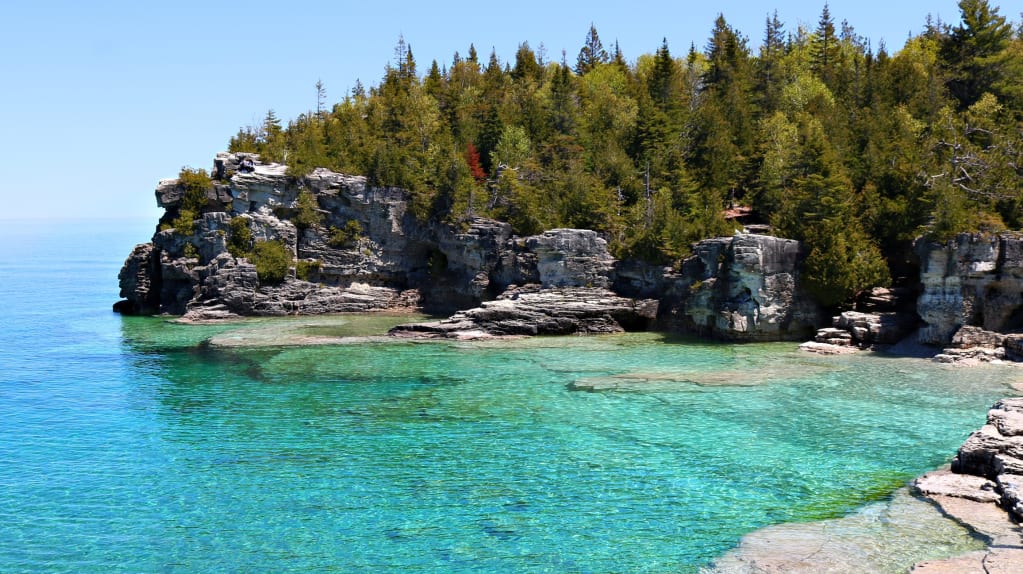 Tobermory, Ontario
Where to Stay: Happy Hearts Park
Why We Love It: RVers who have an interest in all things related to water won't be disappointed when traveling the Tobermory to Manitoulin Island Route, which is about two and a half hours to drive. This travel adventure has plenty of cool and refreshing sights to see once you reach the harbor village of Tobermory. Let the fun begin at Bruce Peninsula National Park with a stroll on the Bruce Trail located on the Niagara Escarpment and take memorable pictures of The Grotto cave formed by the natural movement of the waves.
Twillingate, Newfoundland and Labrador
Where to Stay: Brimstone Head RV Park
Why We Love It: Seaside cliffs, ocean views, and frozen icebergs are just a few of the cool, colorful, and classic experiences of what can be a week, or longer, adventure into Newfoundland's rural wilderness landscape. After a day of sightseeing, head to Twillingate Island and a refreshing pit stop at the Auk Island Winery, where you'll see icebergs and whales while sipping a glass of wine. The Fogo Island ferry gives you access to the cliffs dotted with a palette of colorful homes, footpaths along the cliffs, Brett House Museum, the Fogo Island Gallery, Lion's Den Hiking Trail, and the BrimStone Head Hiking Trail.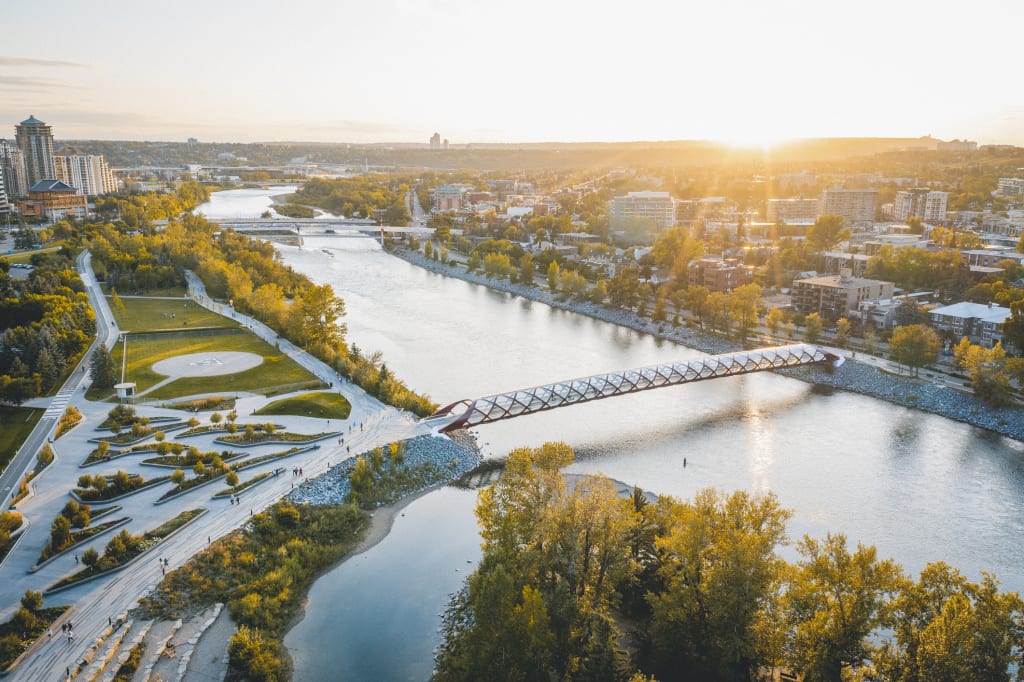 Calgary, Alberta
Where to Stay: Mount Kidd RV Park
Why We Love It: When you arrive in Alberta, you will want to put on the brakes and stay for a while because there are just so many fun things to do and see, and places to explore. The province is home to Calgary, where Banff National Park, the oldest national park in Canada, resides along with picturesque Medicine Lake and Morane Lake, for starters.
Town of Hudson on the Bay, Saskatchewan
Where to Stay: McBride Lake Campground
Why We Love It: For those who want to experience the great outdoors in a peaceful and serene setting, Porcupine Hills Provincial Park has the type of landscape well-suited for a variety of outdoor activities. Located near the Town of Hudson Bay, the park was recently established in 2018, which combined five recreation sites into one protected conservation area. The scenery is stunning, fishing is excellent, canoeing is relaxing, swimming is refreshing, and hiking is magical. A visit to the Town of Hudson provides a relaxing environment void of crowds where you can enjoy the town murals, see the exhibits at the local museum, go hiking or biking, and visit the Al Mazur Heritage Park.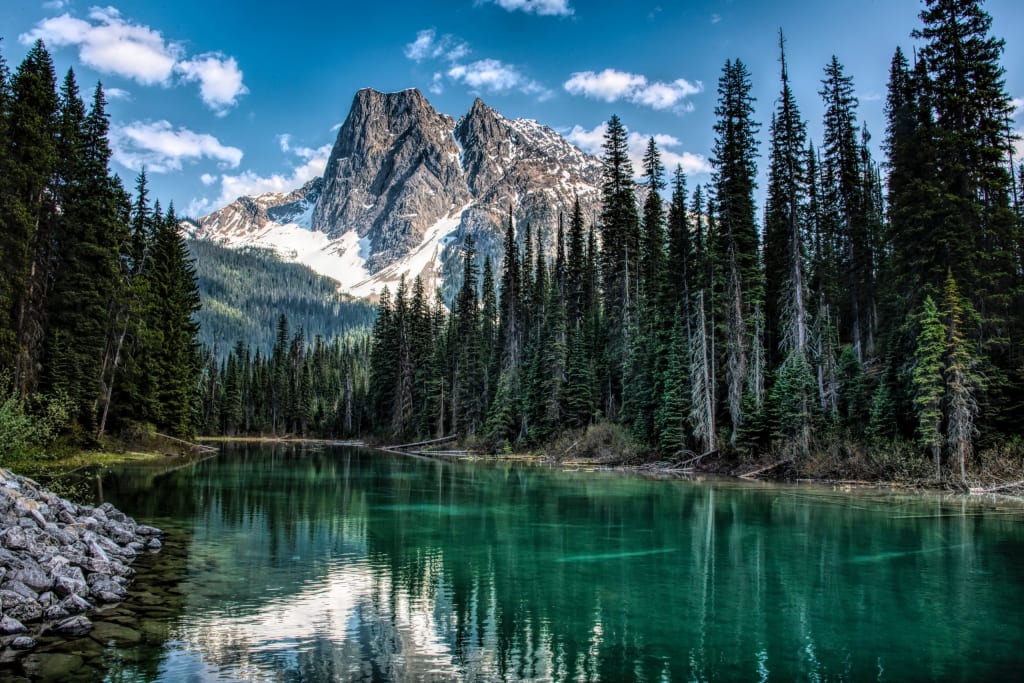 British Columbia, Canada
Where to Stay: Revelstoke RV & Cabin Resort
Why We Love It: Another jewel in Canada's crown of breathtaking provinces, British Columbia is visually captivating with its mountain ranges and Pacific coastline. The province is situated in the westernmost region of Canada and offers a varied menu of attractions and outdoor activities in its 52 cities. One of the main attractions in British Columbia is Glacier National Park, near Revelstoke. Within the 1,583-square-mile park, you have a choice of over 700 hiking trails to explore. You can also go biking, go backpacking, and have numerous opportunities to observe a variety of wildlife.
Halifax, Nova Scotia, Canada
Where to Stay: Woodhaven RV Park
Why We Love It: A visit to the provincial capital city Halifax is another destination that offers a mix of modern and historic architecture, waterfront views, and hilltop landmarks. Park your RV, get situated, then head out for a ferry ride of Halifax Harbour. Visit the Maritime Museum of the Atlantic, and the Halifax Citadel National Historic Site. Walk along the Halifax waterfront boardwalk located at the Halifax Seaport then relax at Halifax Public Gardens, featuring authentic Victoria Gardens, the last of this type in North America. At day's end, take a seat at Alexander Keith's Brewery established in 1820.
Summer RV Itinerary
From north to south and east to west, the Canadian provinces offer a smorgasbord of history, culture, architecture, wildlife, and a diversity of landscapes. From seaside cliffs and sunsets on the Pacific Coast horizon to prairies and lush forested landscapes, RV travelers can travel far and wide and find an adventure just up ahead and around every turn.