While exploring ideas for our first campaign of the year and revamping the new La Mesa RV blog, A New Road was born. The "A New Road" message is about giving a family or a new RVer the keys to freedom. Having them experience life in different styles of RVs for the first time while exploring sights unseen is the mission. In light of our new store opening in West Sacramento, we partnered with local Alicia Lund, founder of CITNB, to be our first "A New Road" explorer.
Born and raised in Northern California, Alicia has followed her passion for design and fashion to the Bay Area, New York City and as of a couple years ago, Sacramento. She and her husband Tanner now live there with their precious 14-month-old son Rex. Follow along as Alicia and family take on a road trip from West Sacramento to San Francisco in a Winnebago Vista.
Photography: Daniel Primero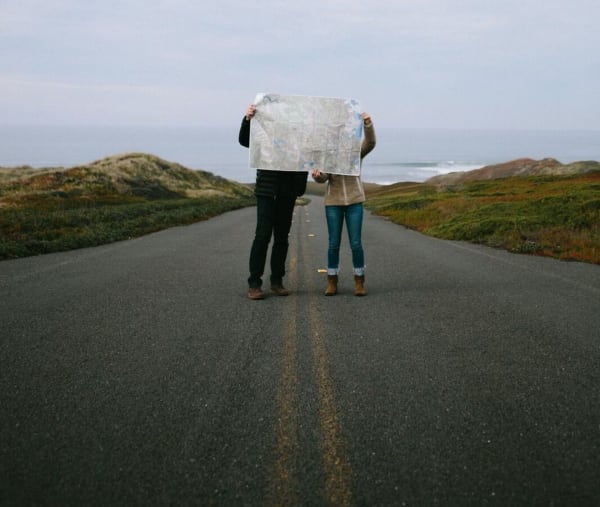 Alicia is no stranger to RV travel. Growing up her grandparents would take her and her sister on an annual trip to Pismo Beach in their motorhome. All the cousins would pile in and they'd spend days at the beach eating clam chowder and enjoying evening campfires. Though seasoned in RV travel, our road trip from Sacramento to San Francisco was her first time traveling in a Winnebago with a family her own.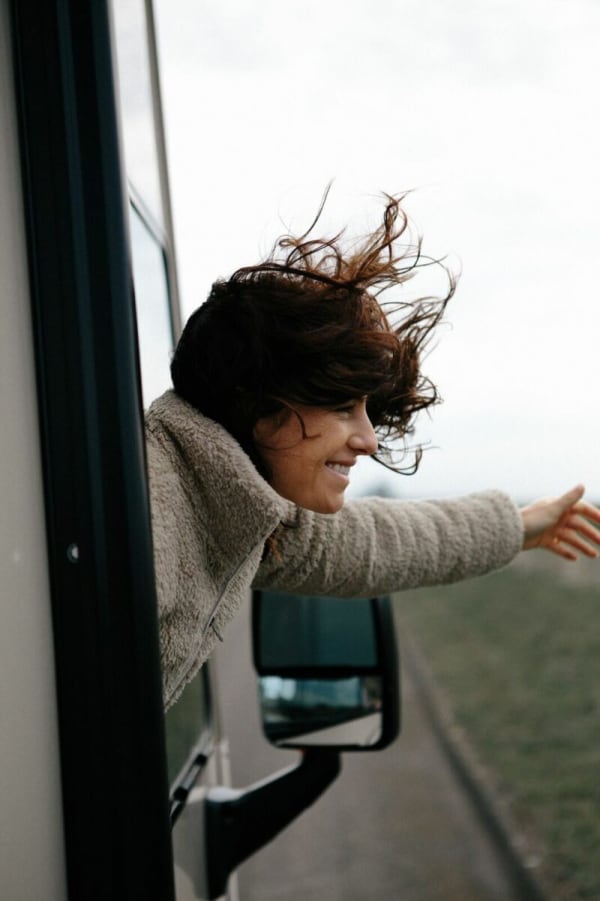 We asked Alicia what she was most excited about on her first family RV trip. She said, "spending more time on the beaches around SF and camping!" And most nervous, "road tripping with a 14 month old – it can be so unpredictable!" We'd like to mention that Rex was a complete champ and seemed to enjoy the RV as much (if not more) than his parents.
Alicia believes travel is important because it has a filling quality. Getting out of her normal routine to meet new people, explore nature and bask in new experiences fuels her creativity.
Now, we must mention that we took two days for this adventure and unfortunately weren't able to hit all of Alicia's fav hot spots. Here are some must-hit destinations from the local herself.
Sacramento
– Miel in Oak Park
– Scribe Winery
San Francisco
– General Store
– Judahlicious
Your Complete Road Trip Guide: Sacramento to San Francisco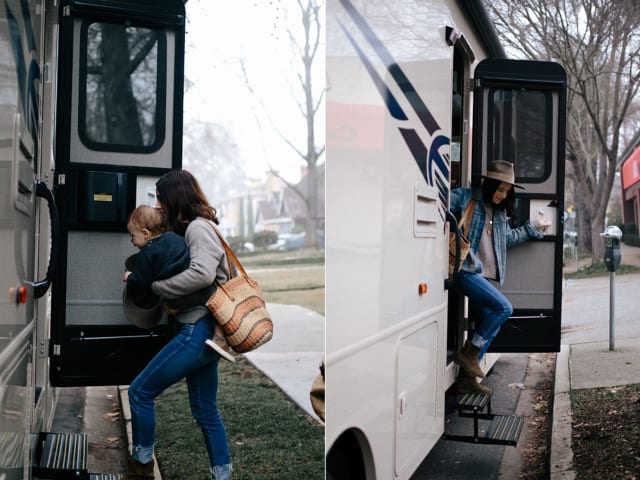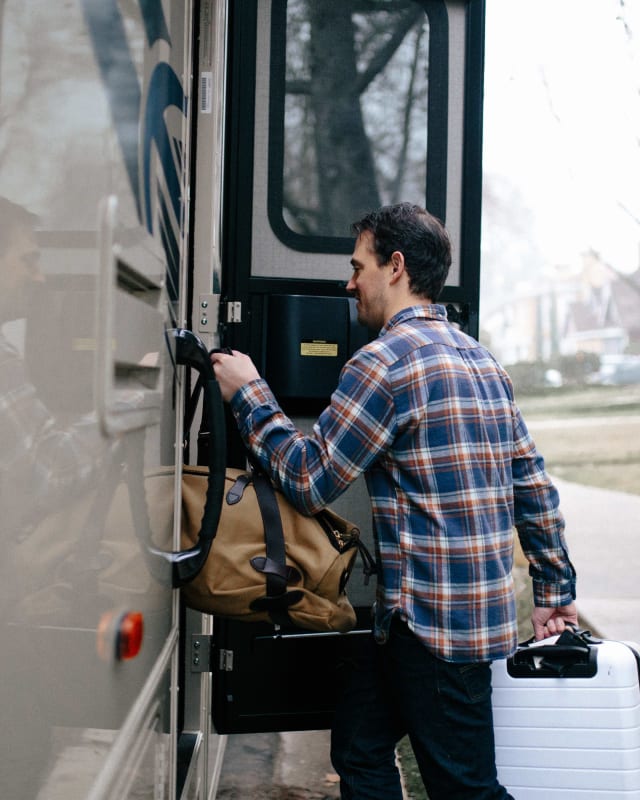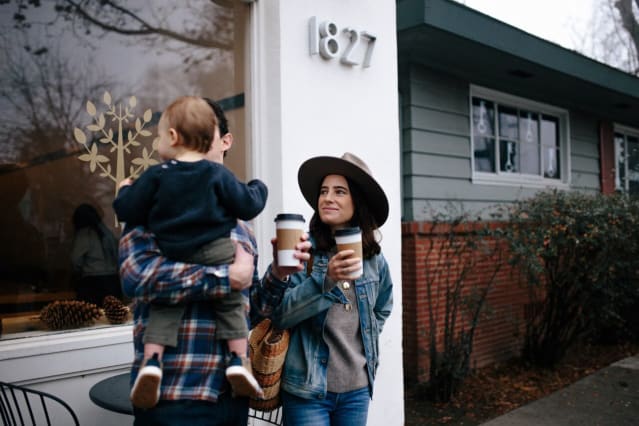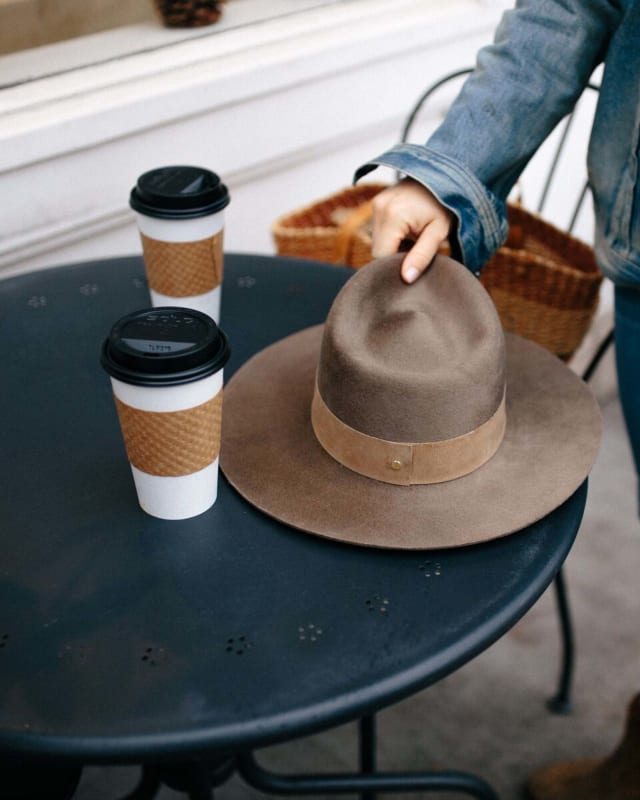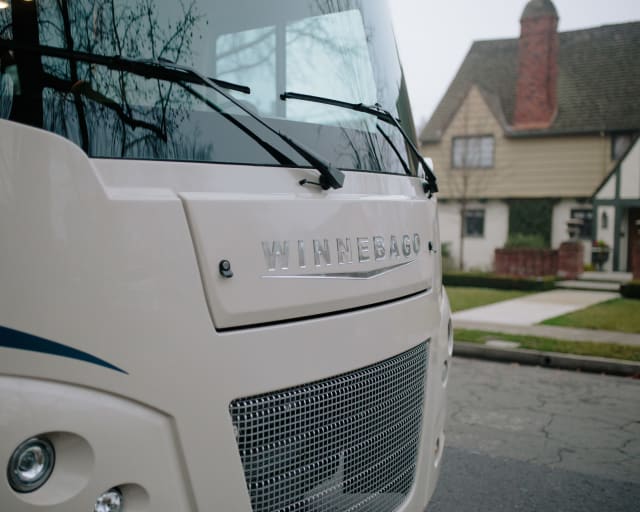 Day One: Sacramento to San Francisco
Breakfast at The Mill
Address: 1827 I Street, Sacramento CA 95811
The Mill is a quaint spot that offers remarkable coffee, handcrafted tea and delicious baked goods. We suggest trying the waffles! They are one of a kind. We grabbed our coffee and treats to go and headed to the local Farmer's Market.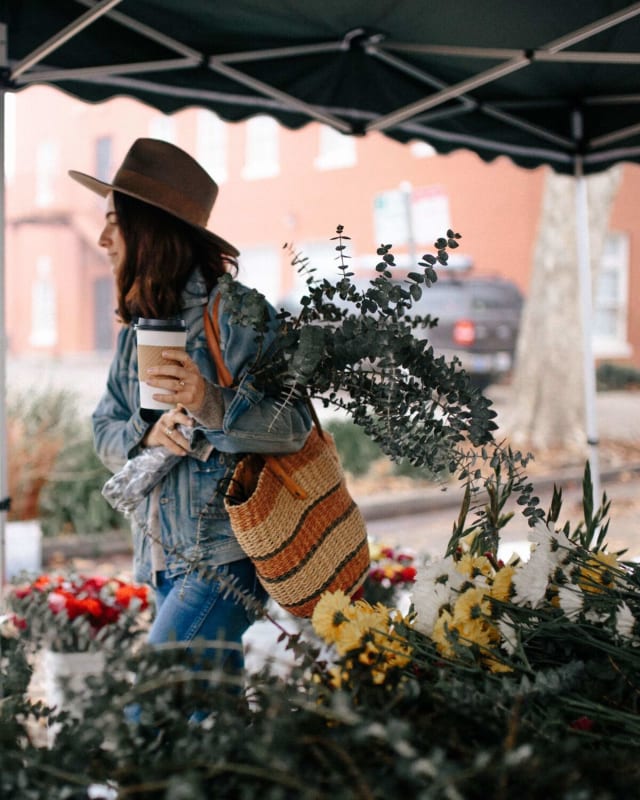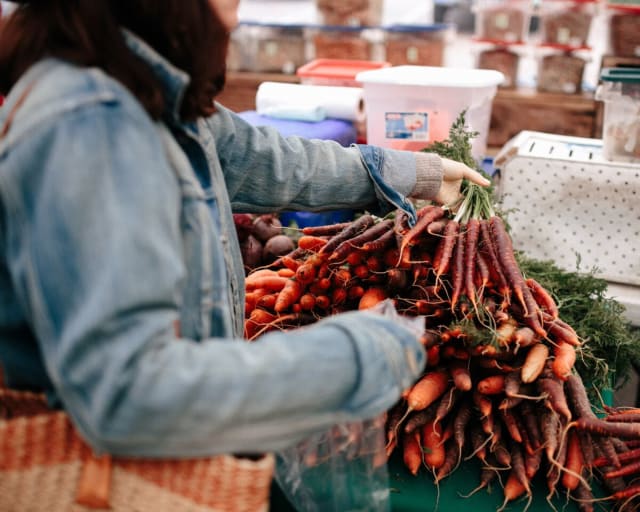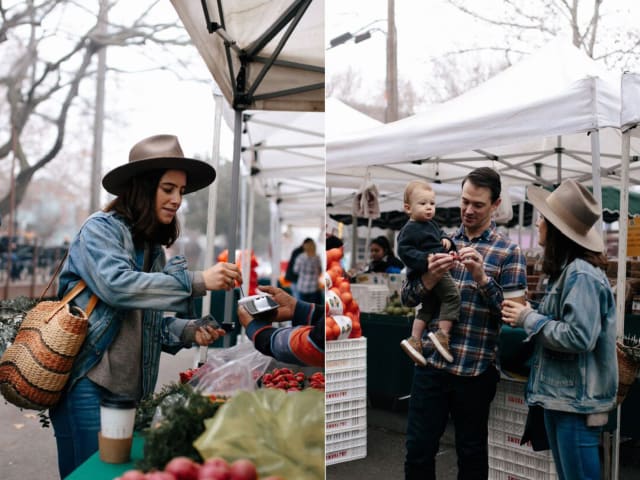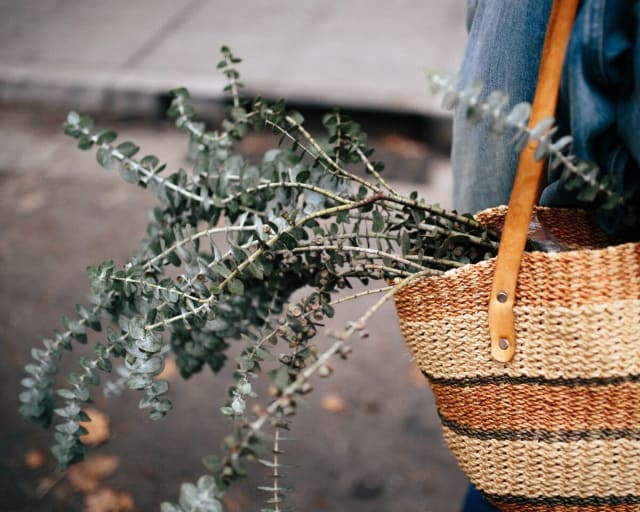 Midtown Farmers Market 
Address: 1050 20th Street, Sacramento CA 95811
One of the best ways to enjoy the benefits of living like a local is to shop locally. We stopped by Midtown Farmers Market (just two blocks away from The Mill) to pick up ingredients for our camp meals. From fresh produce to baked goods, artisan cheese and local meats, Midtown Farmers Market is a one stop shop for all the items on your grocery list.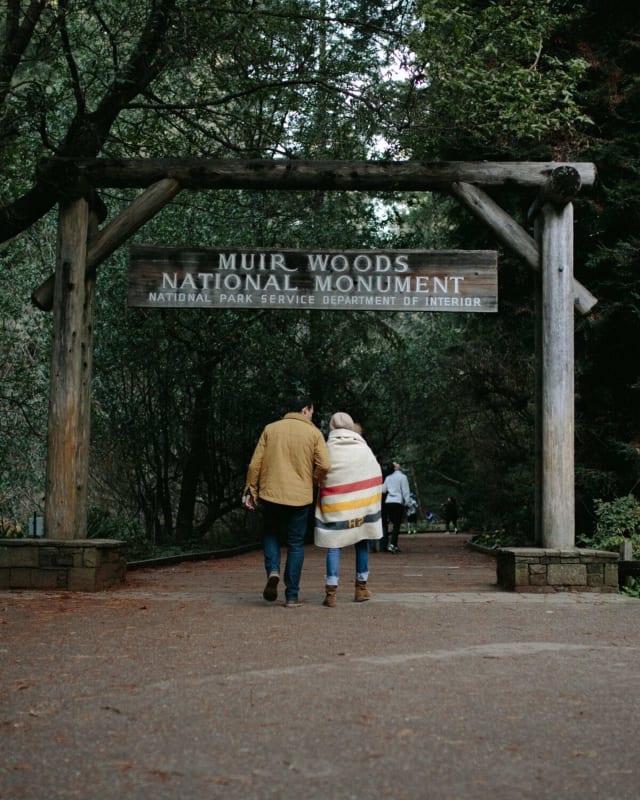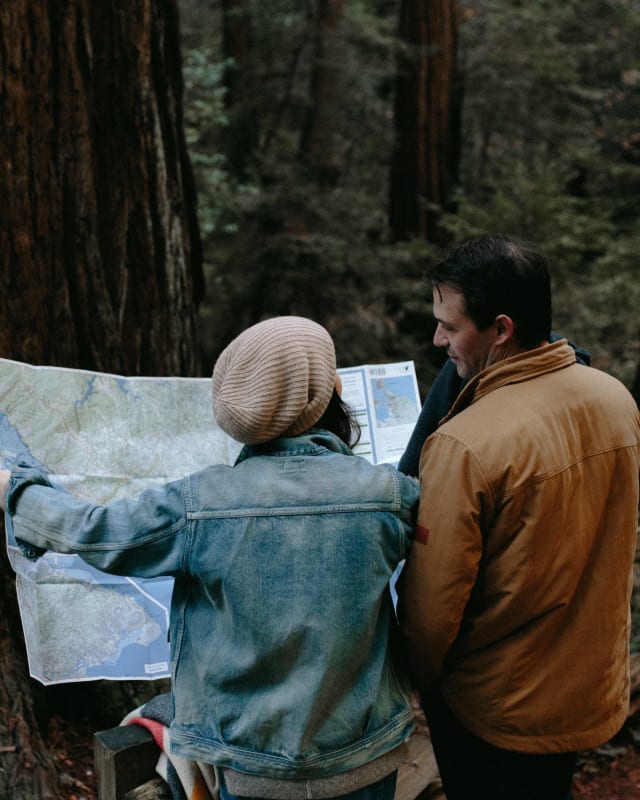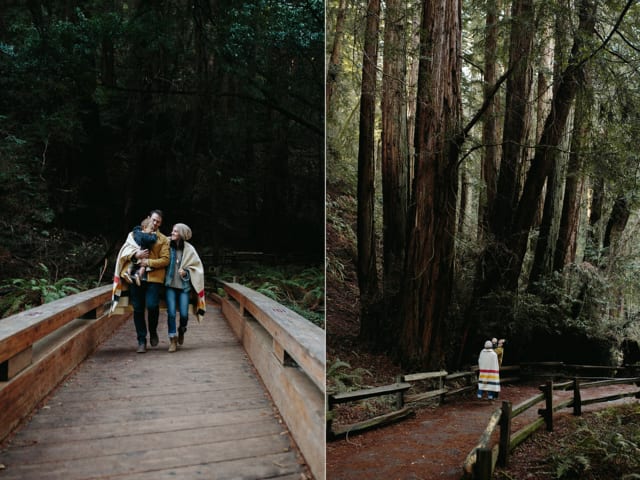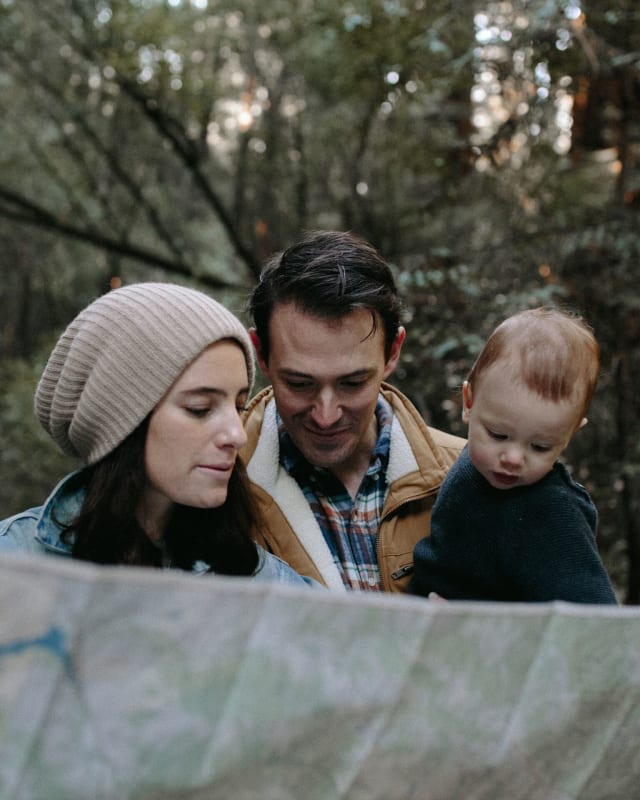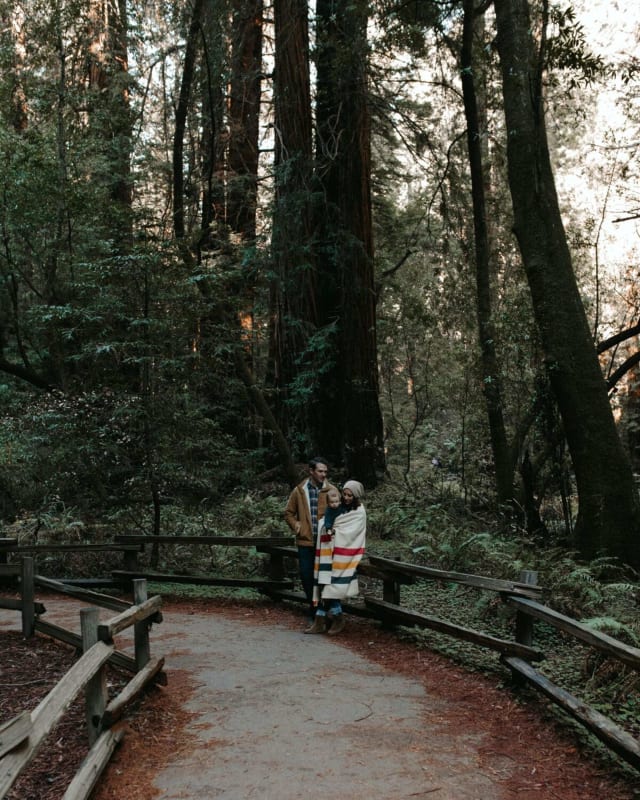 Muir Woods
Address: 1 Muir Woods Road, Mill Valley CA 94941

About 1.5 hours from Sacramento sits the stunning Muir Woods National Monument. Part of California's Golden Gate National Recreation Area, it's known for its towering old-growth redwoods. Give yourself ample time to wander around the woods. Dipsea Trail opens to a stunning view of the Pacific Ocean. Walk along Redwood Creek and take in the iconic landscape at your leisure. Parking is tight so make sure you plan ahead and come early or take the Transit to the park. The entrance fee is $7/person.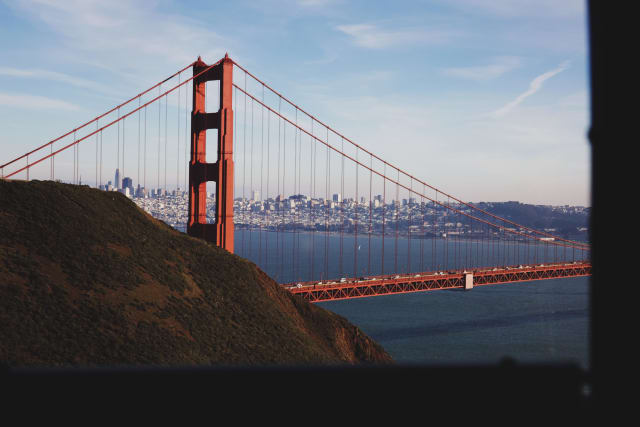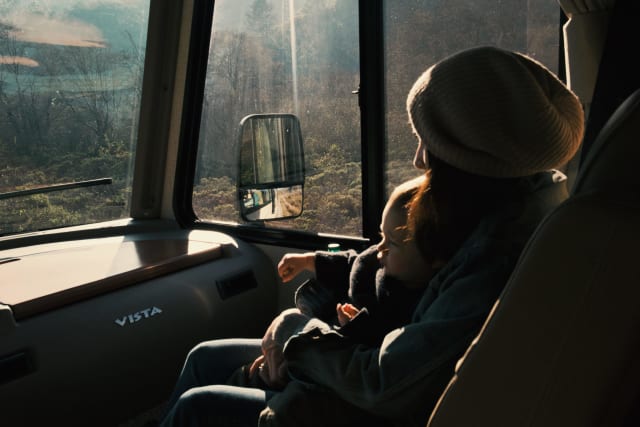 Vista Point at The Golden Gate Bridge
Address: US-101, Sausalito CA 94965
From Muir Woods drive 14 miles on 101-S and take exit 439 toward 25th Ave. Turn left on Lincoln Blvd and in 250 feet another left on US-101 N. Go two miles and exit toward Vista Point and you're there! The views of the Bay do and ocean do not disappoint. If you're in SF starting March 11th, be sure to stay at Kirby Cove Campground. We missed the opening season by two months so we headed to Olema Campground.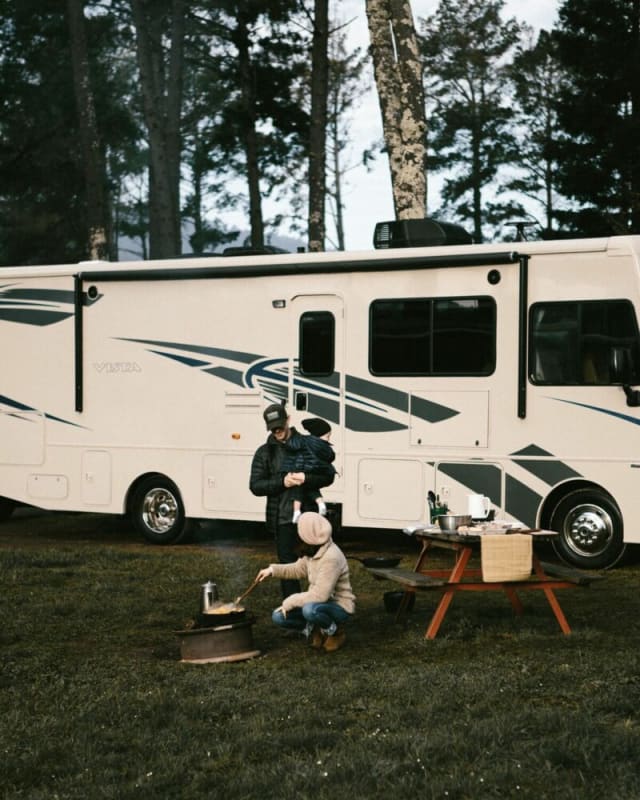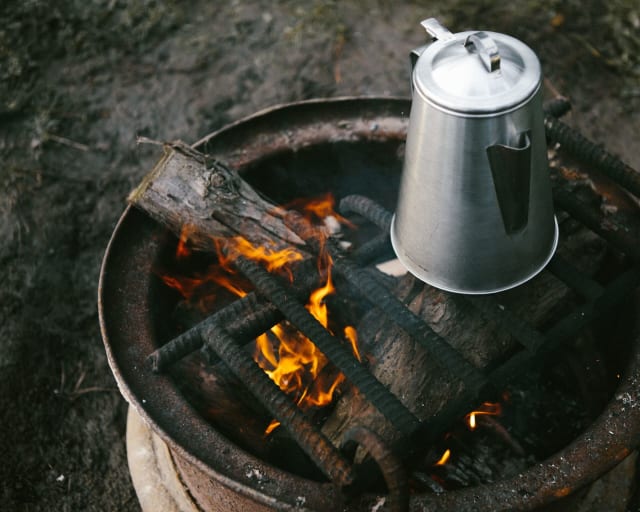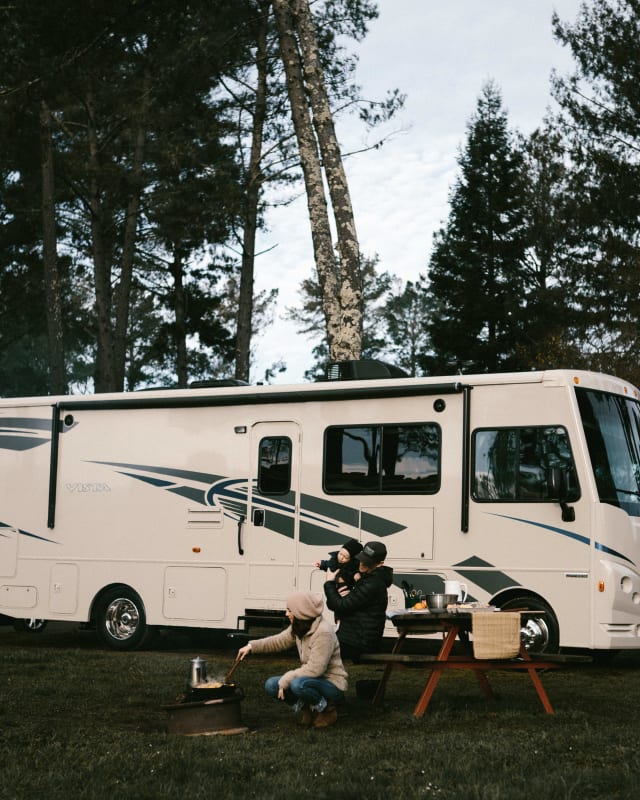 Olema Campground
Address: 10155 Highway 1, Olema CA 94950
The 30 mile (about 50 minutes) drive to Olema is delightfully scenic with rolling hills and wildlife. Head southeast and merge onto Us-101 N. Drive 8 miles and take exit 450B towards San Anselmo. Follow signs for San Anselmo for 21 miles, then turn right onto CA-1N. Take a quick left onto Olema Campground Rd and you're home! This 4-star campground is the ideal spot for star gazing. With little town light, the entire sky is blanketed with twinkling lights.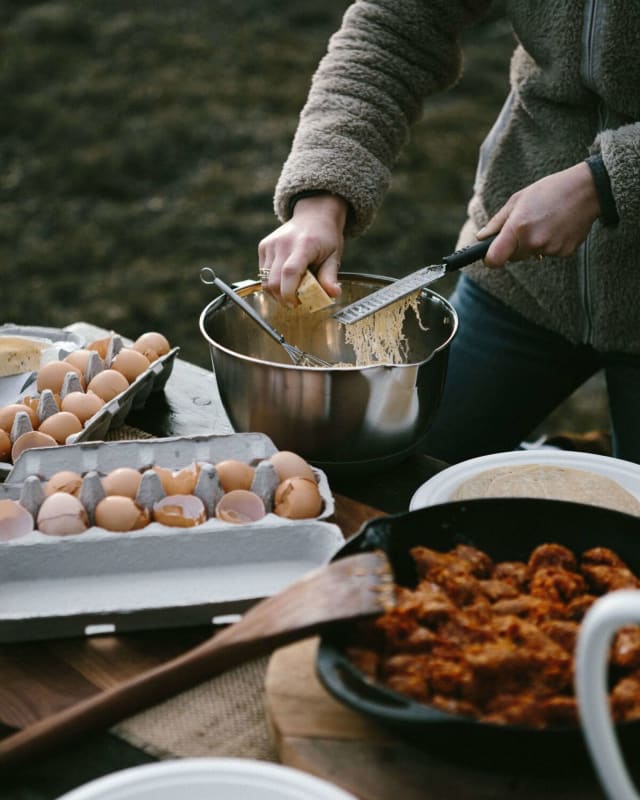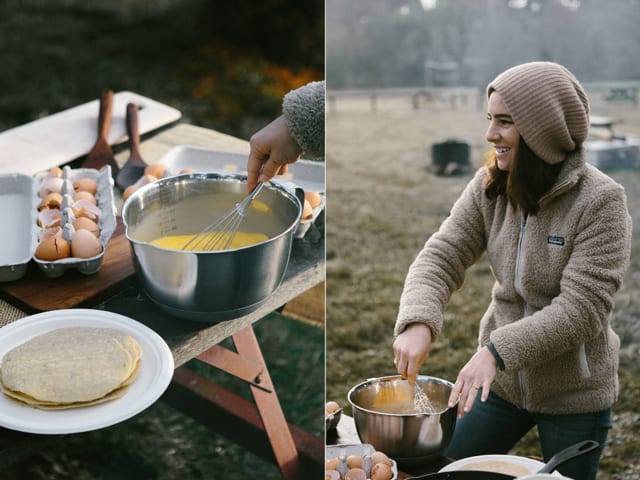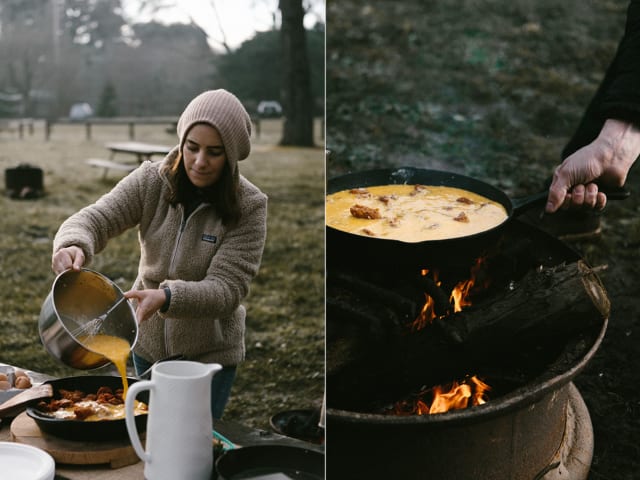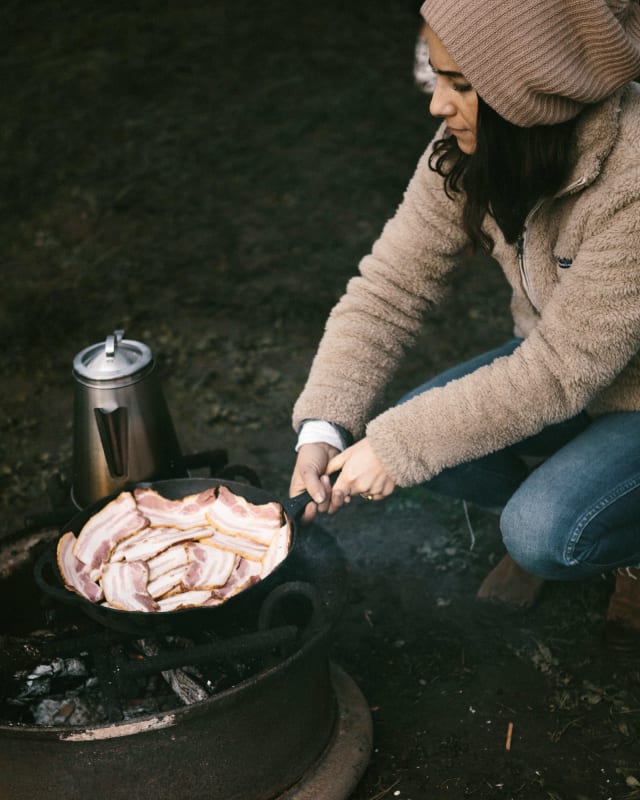 Day Two: San Francisco to Sacramento
Breakfast at Olema Campground

The early morning wake up call was a beautiful bagpipe rendition of "Amazing Grace." Alicia made coffee over the fire and cooked up a tasty breakfast of chorizo tacos and bacon on Barebones cookware. You can check out the recipe here.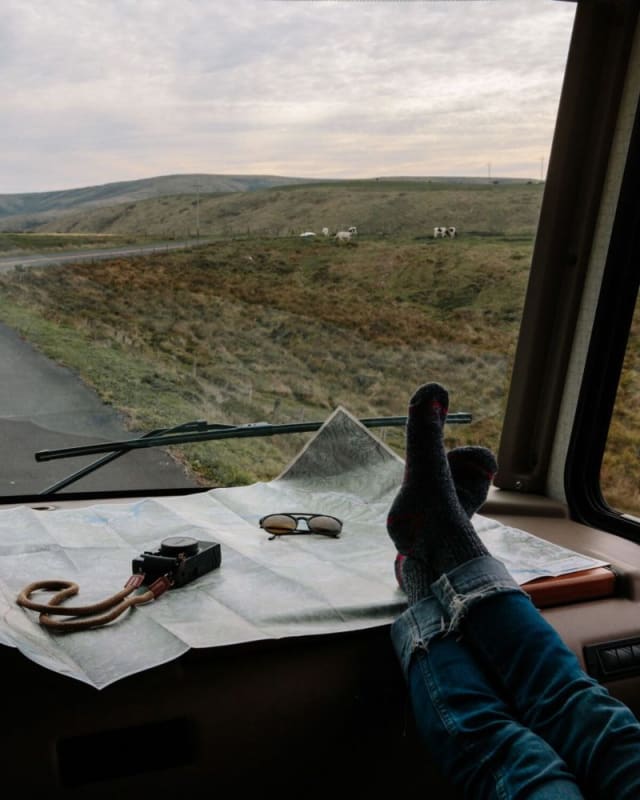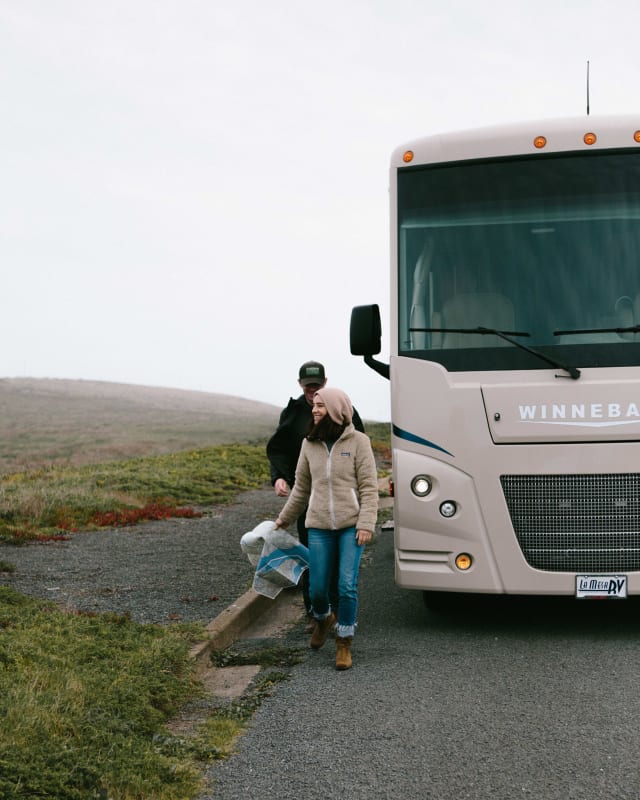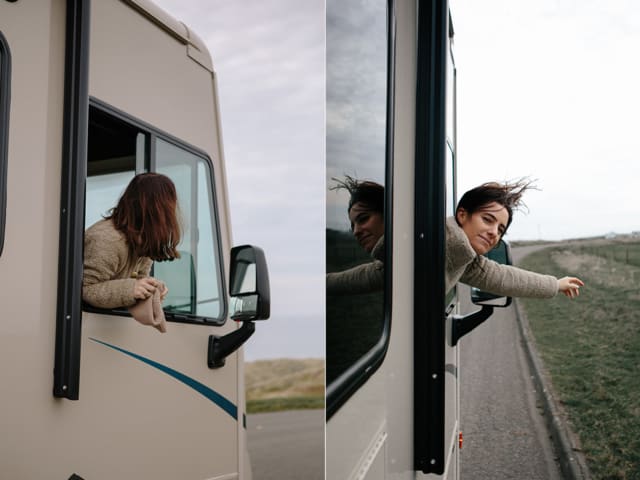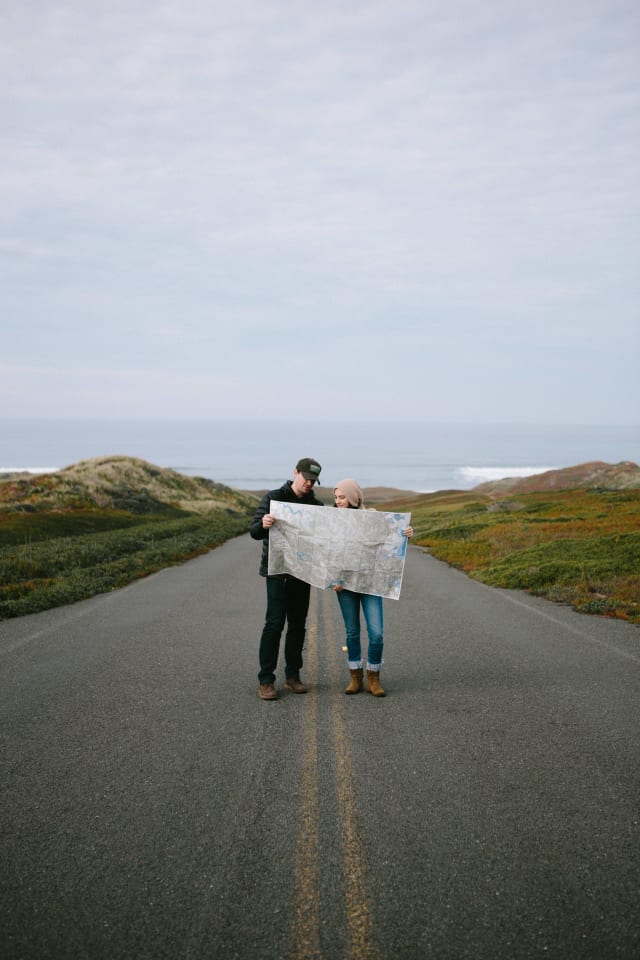 Drakes Beach (Point Reyes Lighthouse)
Address: 1 Drakes Beach Road, Inverness CA 94937
Point Reyes Lighthouse first shone on December 1, 1870. The Drive to Point Reyes Lighthouse is windy but the views are well worth it. Take it slow and enjoy the quaint drive through farms full of roaming cows and goats. From Olema get on CA-1N and continue on Sir Francis Drave Blvd for 16 miles. You'll arrive at Drakes Beach (in about 3o minutes) which is where you park to take the shuttle to Point Reyes Lighthouse. Be mindful – the line for the shuttle fills up quick so if you come during peek hours (noon-4pm) make sure you've given yourself a few hours for the whole experience.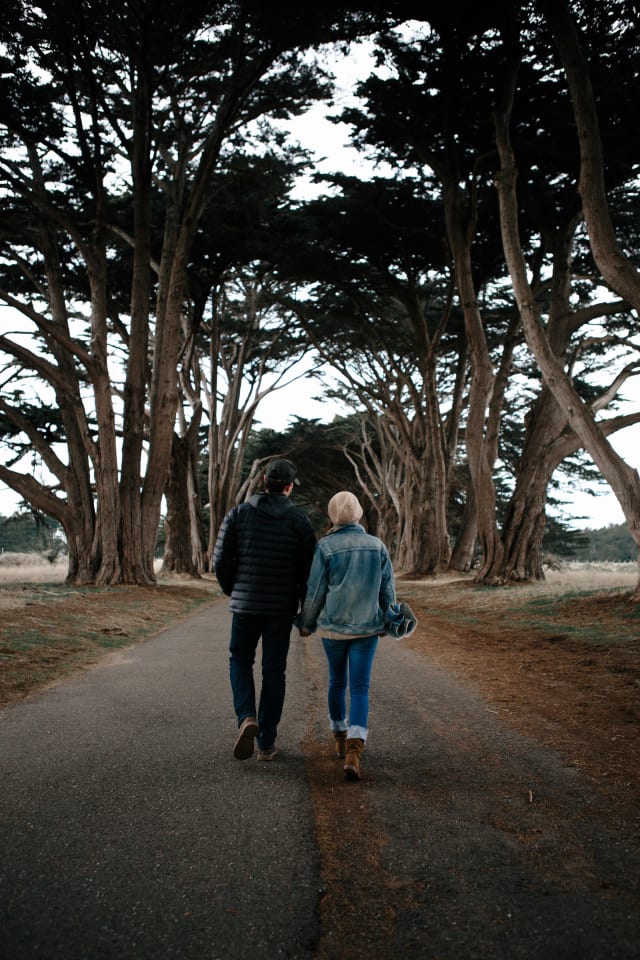 Cypress Tree Tunnel
Address: Cypress Tree Tunnel Inverness, CA 94937
Cypress Tree Tunnel is a must see for all. This landmark has been made iconic in recent years and there's a reason. The giant rows of Monterey Cypress Trees form a photogenic 'tree tunnel.' At the end of the walk you will find the historic KPH Maritime Radio Station, once used by operations to tap out Morse Code to ships at sea. Try to come at sunset (or sunrise to beat the crowds) – the light illuminates through the tunnel giving everything an vibrant orange glow.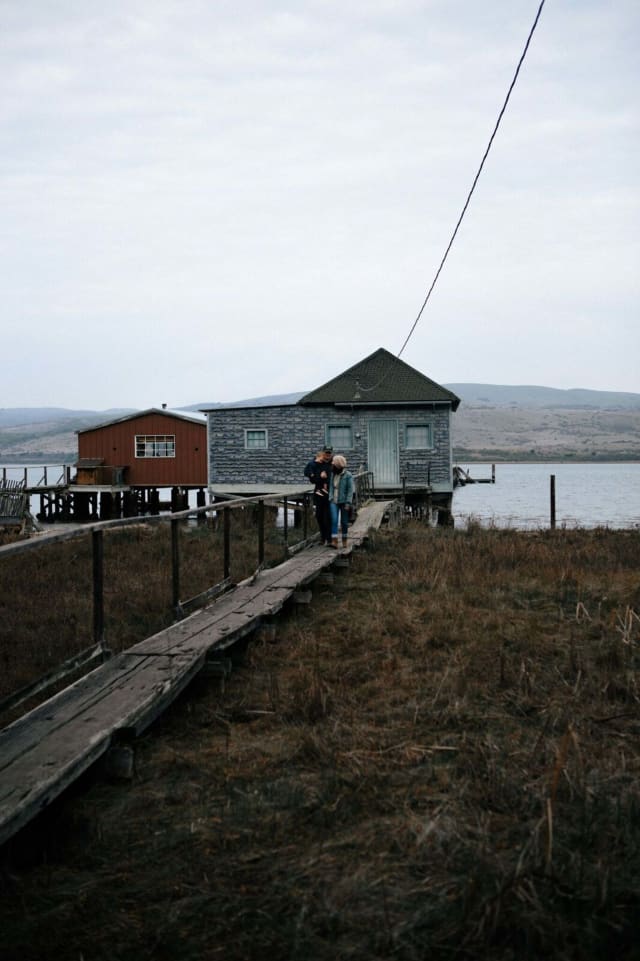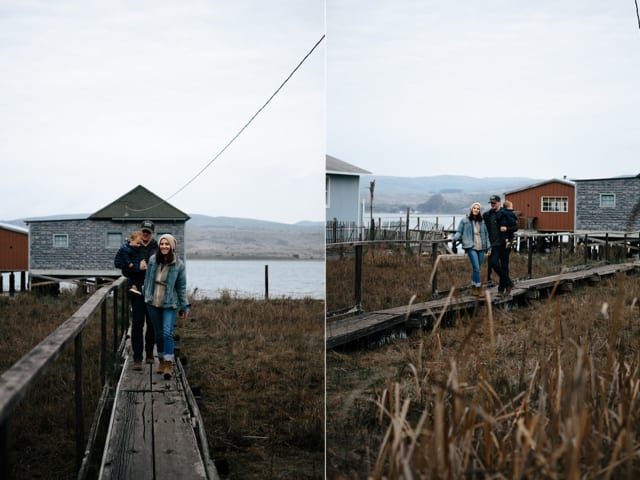 Tomales Bay
Address: Along Sir Frances Drake Blvd
From Cypress Tree Tunnel drive 10 minutes and you'll find yourself at Tomales Bay. Along Tomales Bay there are numerous abandon houses and docks. The views of the Bay are serene and scenic. Nothing says, "road trip" like stopping along the side of a random road to take a few snaps and walk around a little town you'd never thing twice of stopping at before.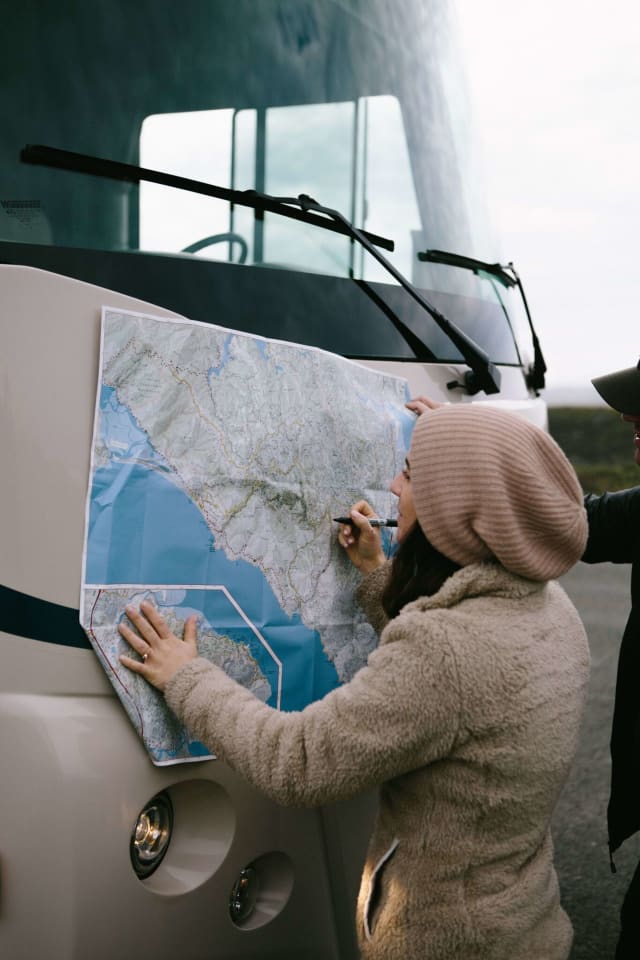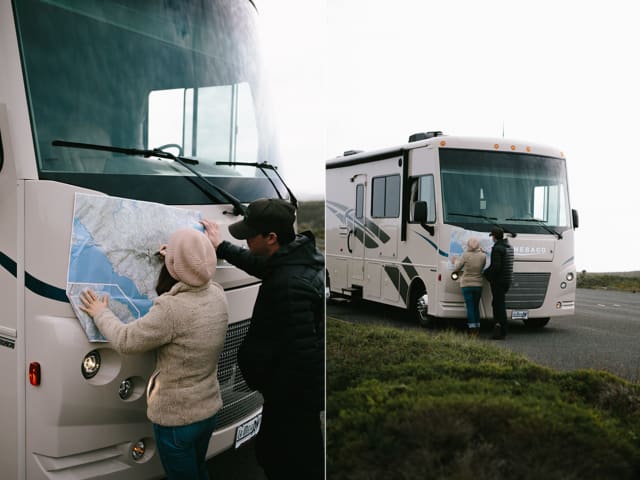 Point Reyes Station (Eat at Side Street Kitchen)
Address: 1005 State Route 1 N, Olema CA 94950
Point Reyes Station is not to be missed. Everything is within walking distance – from local shops to coffee, food, bookstores, cheese shops, markets and more. One could spend an entire weekend roaming up and down the streets taking in the local art and music. If you're hungry we suggest you find your restaurant before 3:00. We arrived at 3:30 and Café Reyes, along with most of the other restaurants in town, were closed until they reopened at 5pm. We made our way to the corner of town and dined at the very tasty local spot, Side Street Kitchen. We highly recommend the Rotisserie  Tri-Tip Beef  Sandwich and the Cinnamon – Plum Iced Herbal Tea. After a late lunch it was time to head back to Sacramento.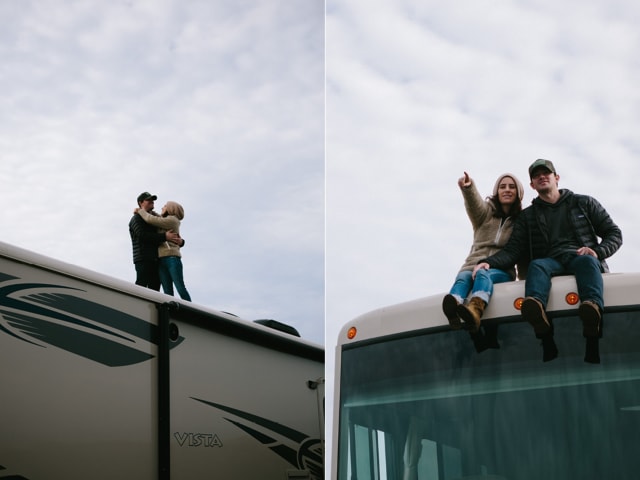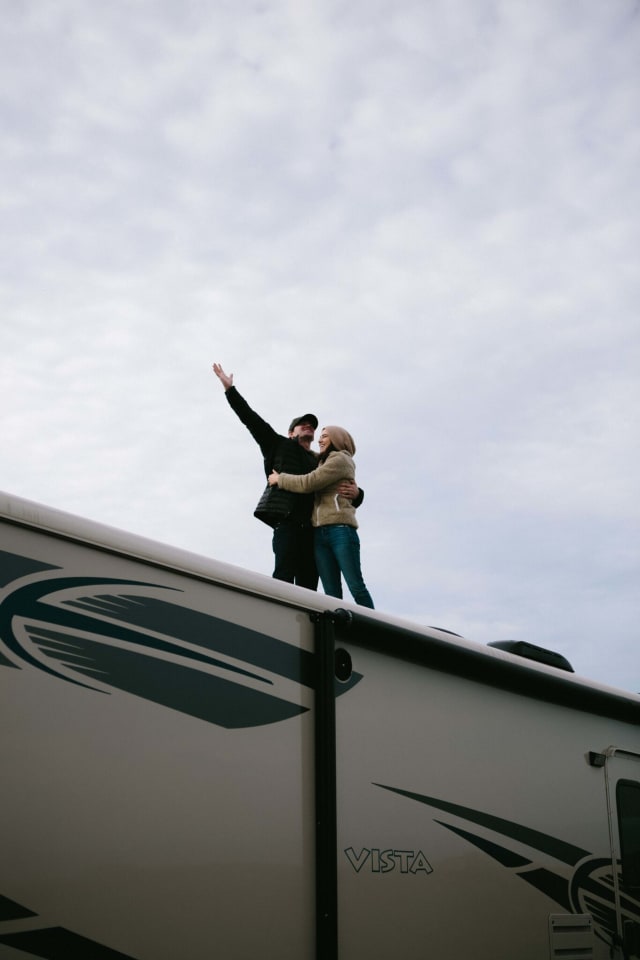 Onward to Sacramento
The 2.2 hour drive back to Sac was incredibly cozy in the Winnebago. The Lund family napped off and on and relived some of their favorite memories of the weekend.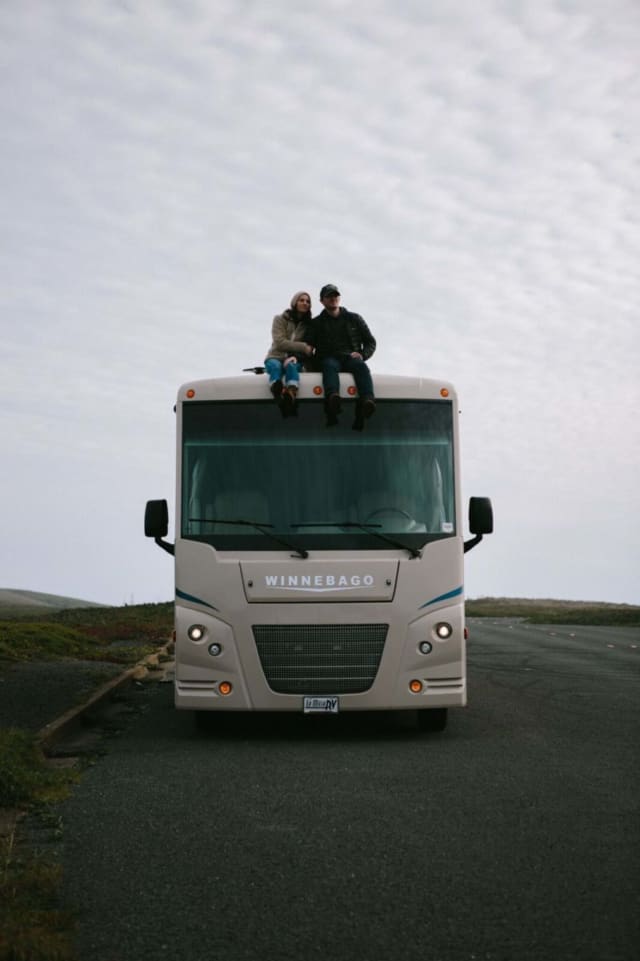 Q&A with Alicia Lund
La Mesa RV: What would you say surprised you the most about traveling with your Family in an RV?
Alicia Lund: How soon we'd hit the road again!
LMRV: What was your favorite part about traveling in the RV?
AL: Definitely the epic views during the drive! I get car sick so sitting up front with that huge window made for some incredible road trip scenery.
LMRV: How did traveling in the RV affect your time spent with your family?
AL: I'd say the RV just made our weekend that much easier. Traveling with a baby isn't always smooth but the RV made the weekend so heavenly. We were able to keep Rex's daily schedule fairly close which was really nice.
LMRV: Favorite stop along the route?
AL: I loved our stop in Point Reyes. Epic views during our drive and the downtown is adorable. We had never been before so of course exploring anywhere new is always fun and stands out as a highlight. I also got a delicious salad at Side Street Kitchen that I can't stop thinking about!
LMRV: Coffee is better inside or in nature?
AL: Is that a trick question? 😉 Obviously nature! There's just something about sitting around a campfire or a morning grill taking that first sip of coffee while surrounded by trees and natures sweet sound.
LMRV: Where do you wish to explore next?
AL: We're anxious to hit the road again as we love road trips. We'd like to drive to the coast – SF to Big Sur or even up towards Seattle.
LMRV: Anything you forgot that you'd bring next time?
AL: Our bikes!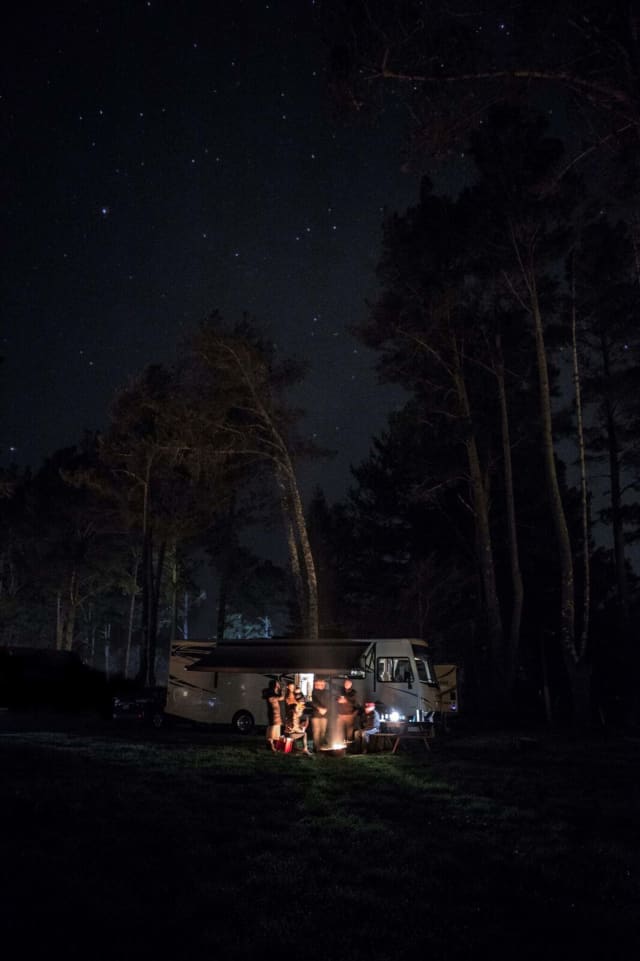 Below is Alicia's Top Five Tips for New RVers:
There's more room than you might expect for all of your gear so bring whatever you think will make your trip most comfortable.
Plan your meals and bring plenty of road snacks, water and drinks. Utilize the fridge! Stalk up beforehand and be prepared.
Popcorn! If you're a popcorn fanatic like myself, it's nice to put the microwave to use and pop a bag when the midnight snack attack hits.
You're a very large vehicle on the road – practice driving and parking before your trip.
Keep your itinerary loose as you'll want to make impromptu stops along the way.
Alicia's road trip from Sacramento to San Francisco can be seen in video below! Check out her sweet family and the epic views California has to offer.