If you've not met The Fit RV, now is your chance! The duo behind the website dedicated to sharing travels and fitness across the United States gave us a Tour of Their Winnebago Travato and have chatted all things RV upgrades and workout equipment. Today we're focusing on their healthy lifestyle and just how they make living on the road full-time while maintaining optimal health. With new year's resolutions freshly swimming in all our minds, this Q&A is a great motivator and step-by-step guide on how to stock your RV fridge, the best types of exercises when living on the road and so much more. Enjoy the interview below.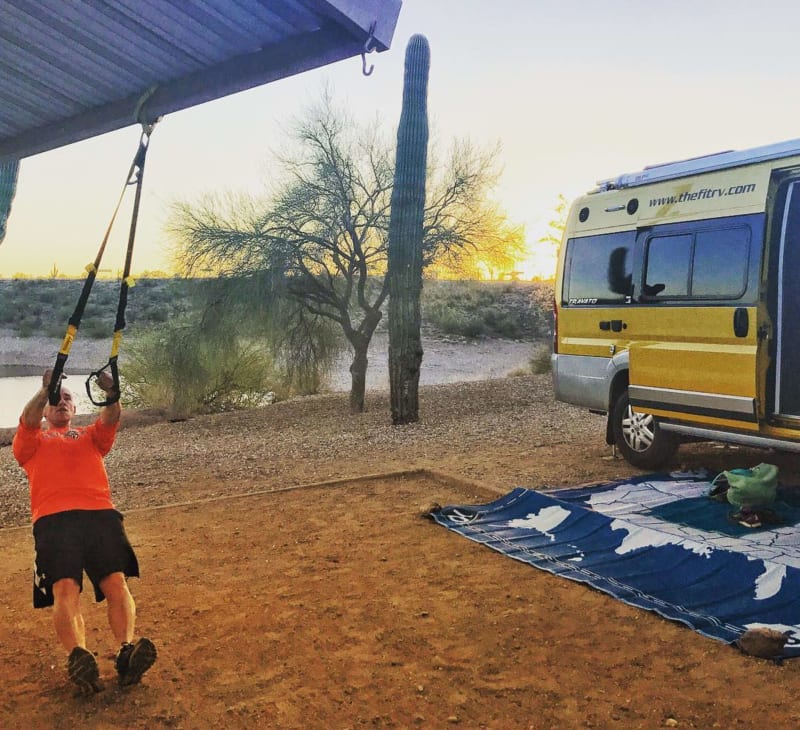 All photography provided by The Fit RV
LMRV: Tell us about yourselves! When did you start RVing? What did you do before you started RVing?
FRV: James and I are fitness pros from Utah, and we currently drive a Winnebago Travato campervan named Lance. We started RVing back in 2010 when we bought our first used campervan that we named "Das Bus." Not long after getting Das Bus, we started The Fit RV, our website that works to promote a healthier RV lifestyle. We didn't give up our old lives when we started RVing, we are actually just part-time on the road. James has a day job working in IT, which fortunately he can do remotely, and I am a personal trainer and wellness coach. In prior careers, James was an aerospace engineer and I was a public school health and adapted physical education teacher.
LMRV: What made you decide to get on the road in the first place? Has exercise always been a part of your lives?
FRV: We originally got into RVing because we like to participate in biking and running endurance events. Anyone who's participated in one has probably experienced how they tend to start at a ridiculously early hour, in the dark, and the worst part is having to endure the long lines for the porta potties. Das Bus was our solution to avoiding those porta potty lines! I guess you could call him a very expensive bathroom.
We've both been lifelong exercisers. Back in college, my degree was in exercise and sport science, so it was already a focus of my life and has been since then. James' passion for cycling led him to getting his US Cycling Coach certification. Being physically active as a couple has been something we can share and it leads to us keeping one another motivated. Because if he's going to workout today I'm going to, too!
LMRV: What is your go to healthy meal when living on the road?
FRV: We love to keep it simple with protein bowls. We'll grill up some chicken and mixed veggies and put those over a small serving of quinoa… and Voila! Dinner!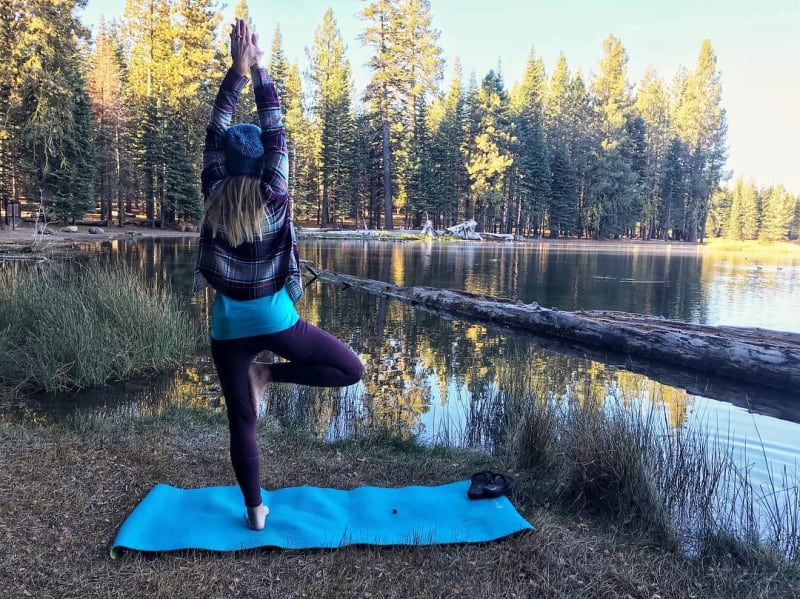 LMRV: What are the best types of exercises when living out of your RV?
FRV: The best types are the simplest types. You can get a wonderful workout right at your RV with no equipment at all. We share a bunch of bodyweight workout plans over on The Fit RV website, make sure to take a look. Besides that, it's hard to beat good old power-walking!
LMRV: How do you maintain balance and clean eating in such a small space?
FRV: It's actually easier than it sounds. Because the space is so small, you really have to think when bringing things in and that includes food choices. The small space forces us to be minimalistic and thoughtful with every single food item we purchase, so we end up with the healthy necessities and nothing more. Maintaining balance on the road means staying focused on our fit lifestyles. It's easy to fall out of our previously established healthy habits when traveling, but we stay disciplined and make sure physical activity remains a priority every single day.
LMRV: What are seven food staples you always have on hand?
FRV: Plain yogurt, quinoa, fresh produce, olive oil, coffee, almonds and eggs.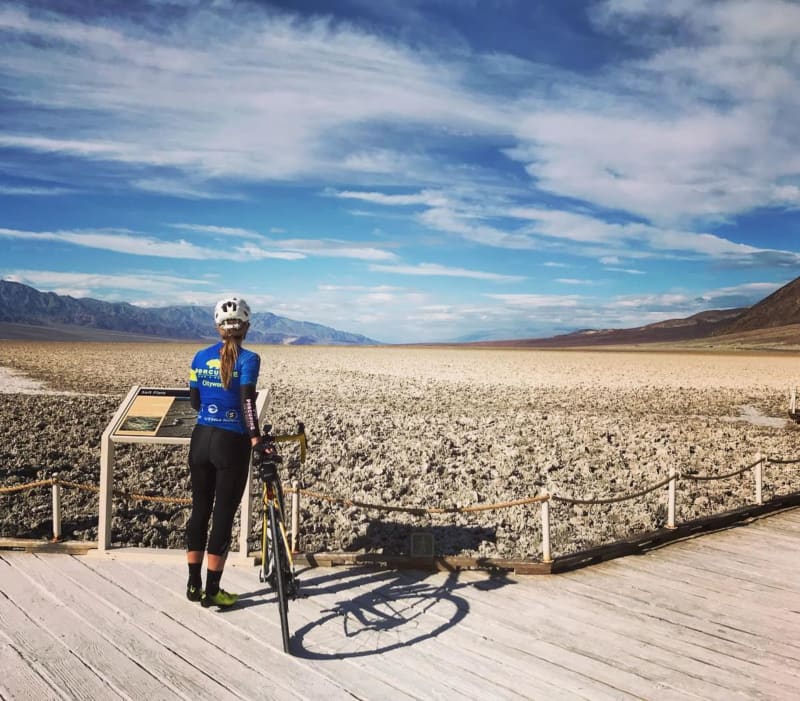 LMRV: What are your top 5 tips for holding yourself accountable to fitness?
FRV: Great question. If you don't have accountability strategies, it's next to impossible to maintain a fit lifestyle.
1. Write down goals.
There's something powerfully motivating when you take a goal out of your head and put it to paper. A deeper level of commitment is necessary to maintaining goals.
2. Hold each other accountable.
Just last night, for example, James was just about to give up on doing his planned workout because something came up. I didn't let him off the hook and encouraged him to make it happen anyways. He complained a little, but after that workout was over? He was all smiles and thanked me for pushing him.
3. Educate yourself.
James and I both subscribe to health and fitness newsletters so we can stay current with trends and research. This helps solidify our motivation and keeps health in the forefront of our minds.
4. Plan menus ahead.
RVing can get hectic and it can be way too easy to swing in the fast-food restaurant at the next exit. We like to map out all our meals ahead of time so we aren't compelled to make a poor eating choice.
5. Train for events.
We like to find events out in the future we can train for. It adds an extra layer of motivation and challenges us to work harder than we would otherwise.
Want to learn more about The Fit RV? Follow their journey on Instagram! If you're trying to declutter your RV this new year, check out our post featuring 5 Tips on How to Get the Most Space out of Your RV Fridge.