Meet the Zaugg's. They're not a regular family, they're a cool family. While nearly everyone dreams of RVing around the country with there crew, very few actually make it happen. Jon and Tamara Zaugg, known by the internet as RVing Mum and RVing Dad, along with their two kids are not just dreamers, they're doers. The family spent part of 2020 and all of 2021 traversing across the U.S. From camping in National Parks to BLM land, and seeing both the Atlantic and Pacific Ocean, they've taken RVing as a family to the next level.
We caught up with the family of four to pick their brains on all things family travel. From a day in the life RVing with children to hacks on RVing with kids, go-to meals for littles on the road, family friendly RV parks, must have gear and so much more, check out the interview below.
All photography by RVing Dad and RVing Mum 
La Mesa RV: Hi RVing Dad and Mum! Tell us about yourselves! When did you start RVing? 
Jon Zaugg: We are the Zaugg's! Myself Jon, my wife Tamara (from Australia), Byron (5) and Zoe (4). We've always loved adventure and travel. Tamara and I meet in Canada in 2010, got married in Australia in 2012 and travelled to 21 countries in our first 14 months of marriage. We settled down in the Twin Cities, MN in 2013 where we later have and raised our kids before deciding to RV full-time. We started RVing in July 2019 in our 22ft Class C Motorhome.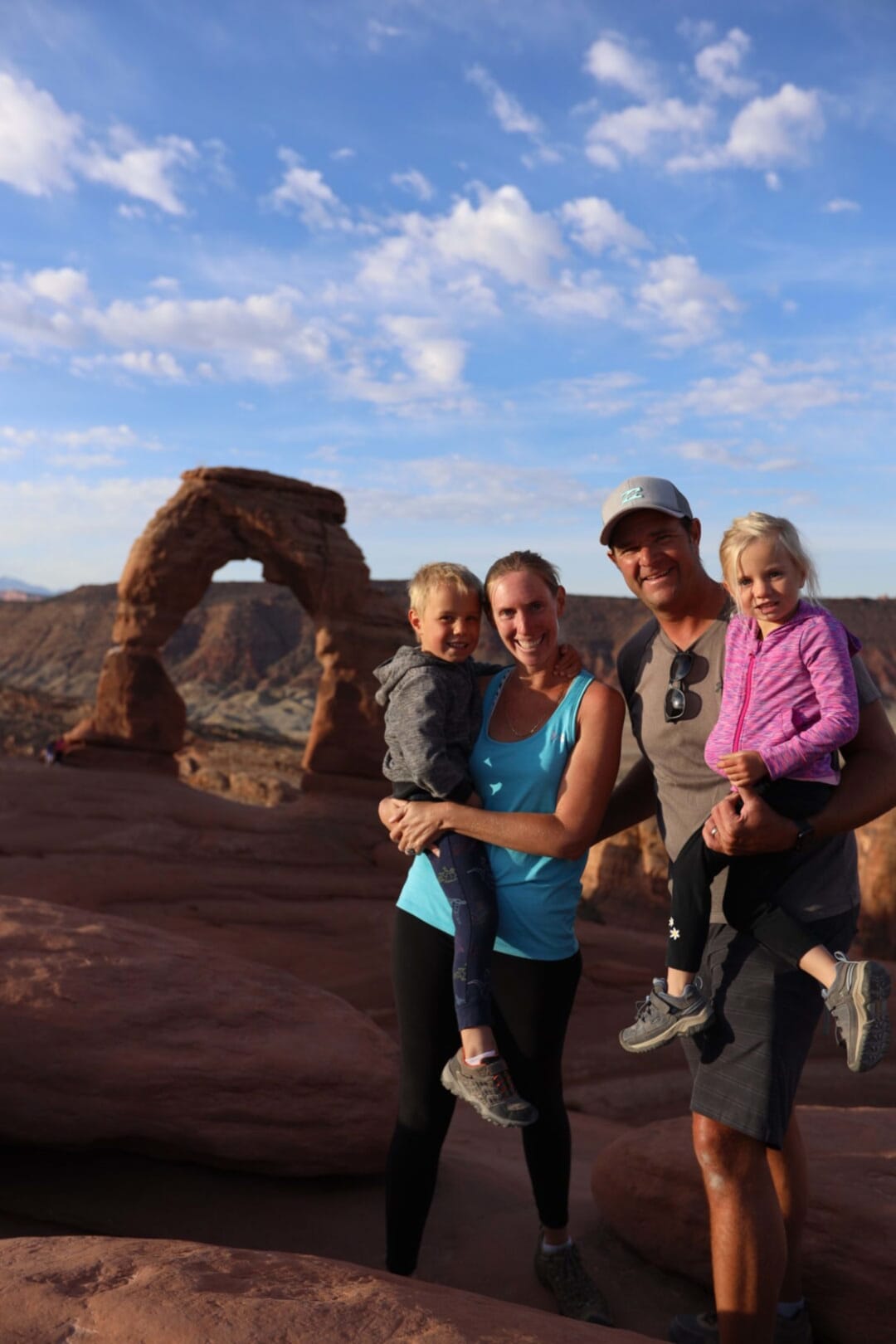 LMRV: How long have you been on the road? Are you full-time RVers or weekend warriors?
JZ: In August of 2020 we decided to start RVing full-time and we've been on the road ever since. Seeing our RV is on the small size, we don't have a tow behind. Our RV is our vehicle and home on wheels.
LMRV: What was your first road trip like with two littles?
JZ: Our first trip in 2019 was a 12 day trip around Lake Superior. RVing with two little kids is amazing! Don't get me wrong, traveling with kids can be challenging but what we love about the RV lifestyle is you have everything right there. If we are driving and come across a beach or lake and want to stop, we can because we have their swimsuits. Kids are hungry or want a snack, our kitchen is with us. Kids need to go to the bathroom, we don't have to look for the closet restrooms. We just love the flexibility of RVing!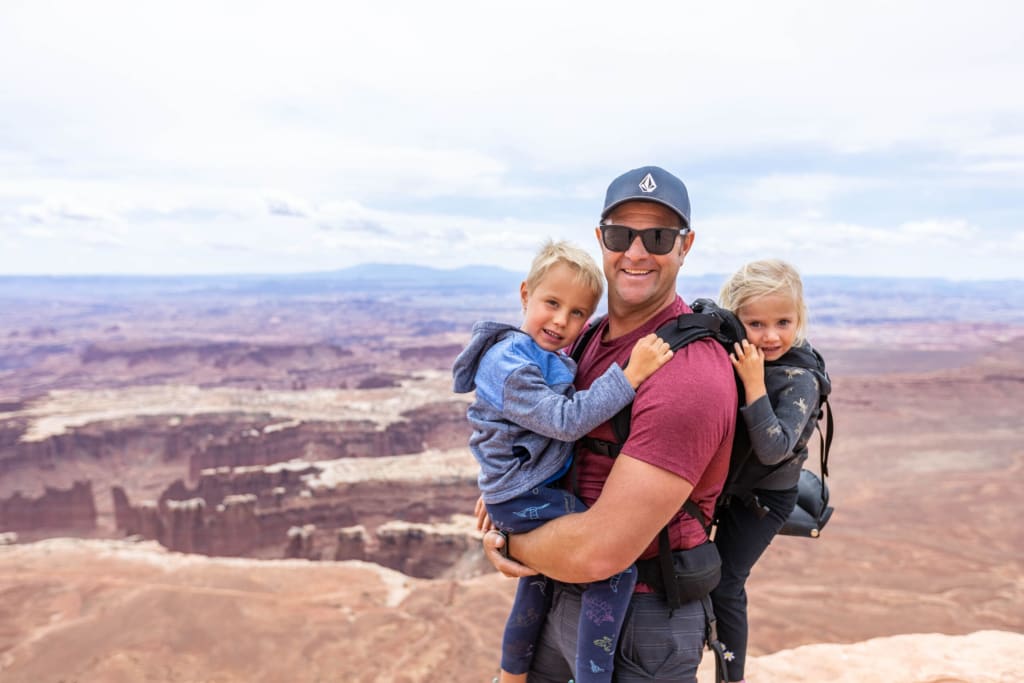 LMRV: Walk us through a day in the life of your family while RVing!
JZ: We are constantly on the go, we generally only spend a night or two at any one place so an average day for us is to start the morning with coffee and breakfast, pack up our campsite and driving out of our site no later than 9 AM. We then take our time exploring things along the way to our final destination for the night. We love nature so we tend to spend most of our time in National Park Site, BLM, National Forests, State Parks, Lakes or Beaches. Most days we'd either do a hike or go for a bike ride. Our daily hikes average between 3 – 5 miles but we have done up to 14 miles in one day. Our kids love to hike!
We like to be at our campsite by 4 PM most days and then the kids play outside for a while and burn off any extra energy. Next is dinner, shower time and kids are in bed by about 7 PM. We then start planning where and what we're going to do the next day. Sometimes we play board games or sit by the fire.
LMRV: What are some of the ways your family saves money on the road?
JZ: To save money on the road, we try to disperse camp on free BLM or National Forest land a couple of nights a week. We have signed up for a few memberships including Thousands Trails and Harvest Host along with Good Sams and KOA memberships for discounted campsites. Seeing we love the National and State Parks, we like to pay for the annual pass rather than entrance fees per park.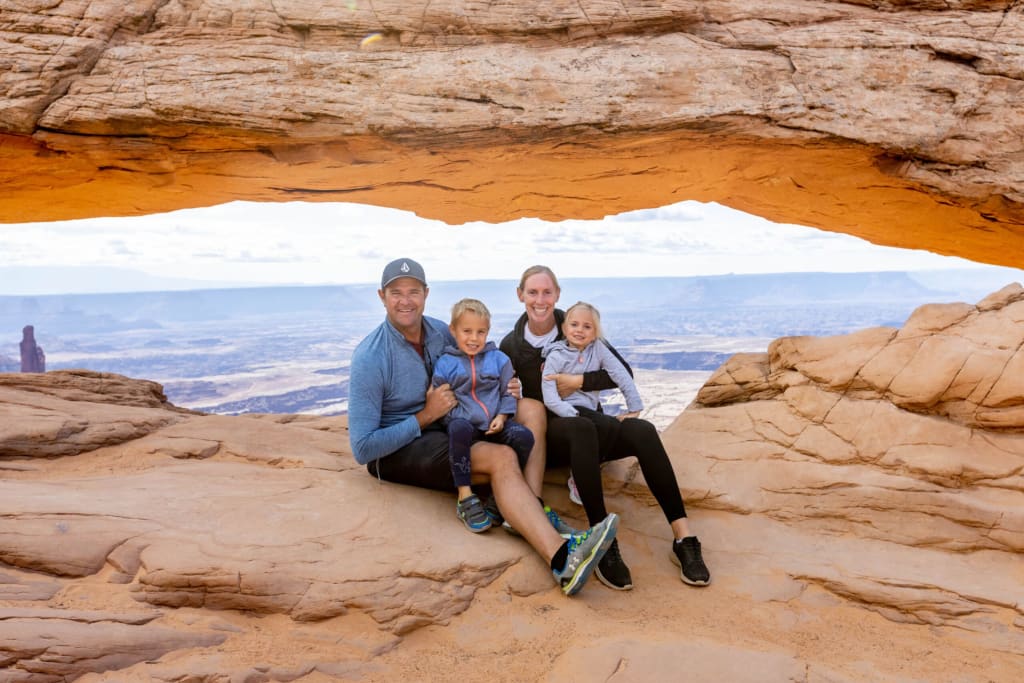 LMRV: Family friendliest place or campground you've been to?
JZ: Family friendliest campground we've been to was Pirateland Family Camping Resort in Myrtle Beach, South Carolina. It's right on the ocean, had several kid friendly pools, awesome mini golf course, WiFi, great bathroom and laundry facilities.
LMRV: Do your kids have a favorite place they've RVed? If so, where?
JZ: Favorite place the kids have RVed to would be Utah. They loved the Slot Canyons and Moab Giants Dinosaur Museum.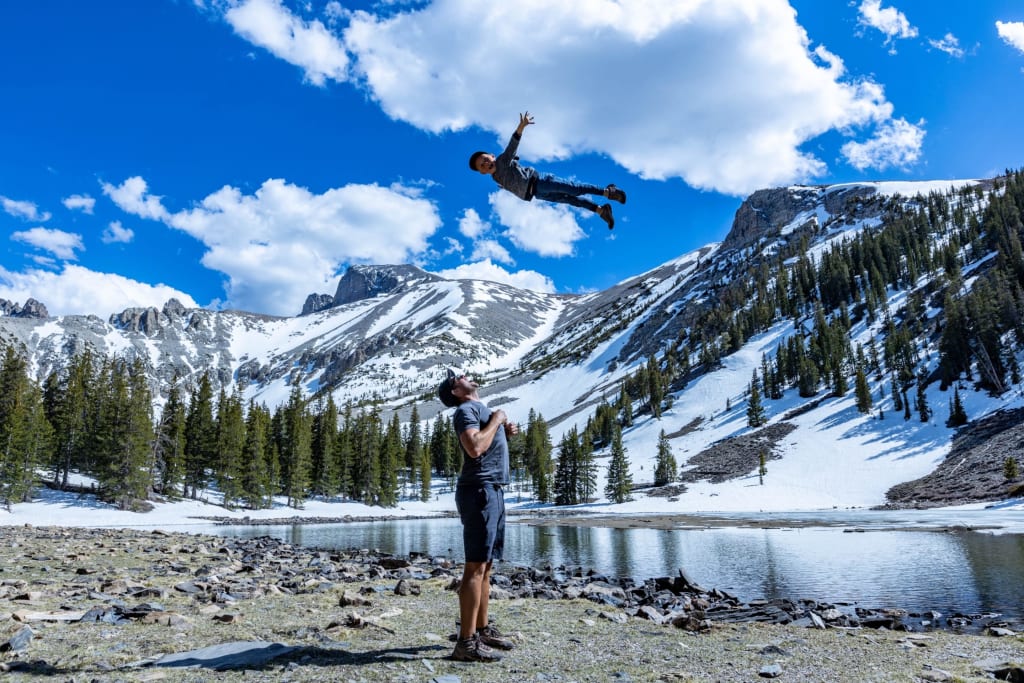 LMRV: What is your most kid-approved RVing meal?
JZ: You can't go wrong with Mac m Cheese but for a more substantial meal, our go to is chicken, frozen veggies and noddle's in Soyaki sauce. It's a quick and easy meal to make and the kids love it every time!
LMRV: What are your top 5 tips on RVing with kids?
1. Be flexible.
2. Have plenty of yummy snacks on hand.
3. Factor in rest days.
4. Do a special one on one activity with each of your kids separately.
5. Take a break from the RV for a few nights every couple of months and stay at a hotel, friends house or rental property.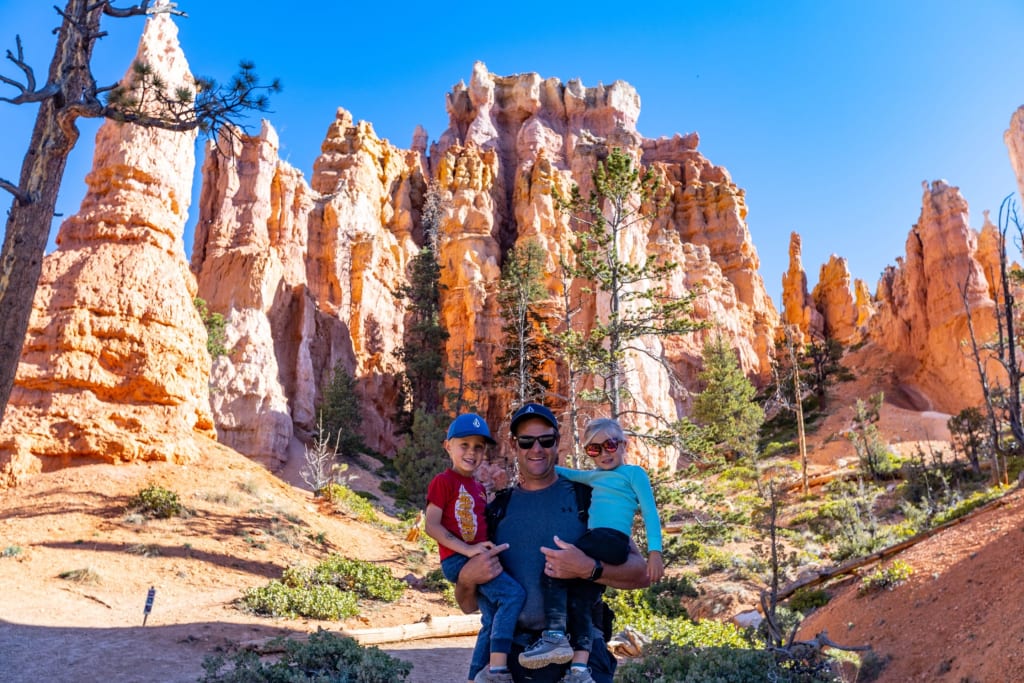 LMRV: How has RVing changed the way your children experience the world?
JZ: When RVing, our kids don't have a lot of consistency when it come to friends or spending time with other kids their ages. What we have loved seeing is how our littles light up when they are around other kids. Our children don't hesitate to befriend other kids they meet and it's been sweet to see them foster friendships that have impacted them even though they were only together for a short time. It's also been amazing seeing our kids curiosity about nature and love for travel emerge. They get so excited when we see and experience something new and we hope that continues throughout their lives.
LMRV: Are there are any must-have gadgets or camping supplies that parents who RV with kids can't skip?
1. Good backpack and reusable water bottles.
2. Kids backpack carrier. We love our Freeloader Carrier.
3. Battery Bank for when we disperse camp and solar panels if possible. We use the Yeti Goal Zero 1500X and panels.
4. Good DSLR camera we have the Canon EOS R.
5. Coffee maker. We have a Breville expresso coffee machine and use it multiple times a day. To have a great cup of coffee on the road is a lifesaver.
6. Tire pressure sensors so you always know your tires are safe and at the right pressures.
7. iPad or TV for when you need to cash in your me time in order to get 30 minutes to your self!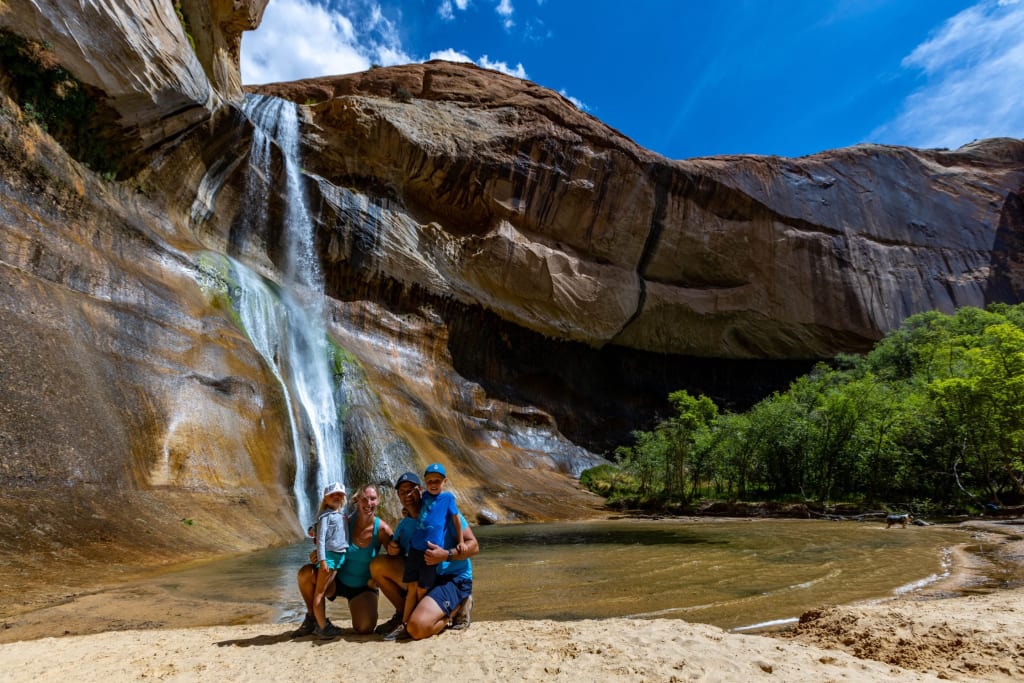 LMRV: What is your favorite part about RVing with your family?
JZ: Our favorite part about RVing with the family is the time we have together to build memories and for our kids to see/experience all the diverse cities and landscapes across the U.S. We also are given great teaching moments at any time… form teaching them how to adapt to change, learning U.S. geography and other life lessons that only happen in those moments experiencing life together on the road.
LMRV: Do you have any advice for parents who want to RV with kids but are nervous to take the leap?
JZ: If you're thinking about RVing but nervous to take the leap the best thing you can do is rent an RV, go for at least 10 days and try before you invest in buying a RV.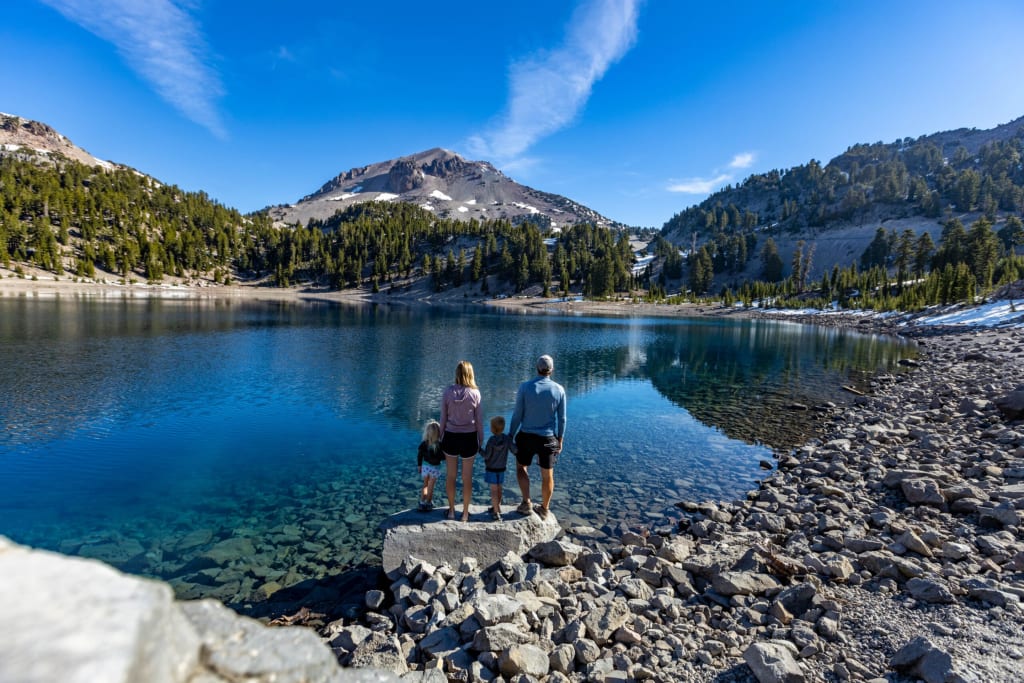 LMRV: Where have you traveled this year and where do you plan to travel for the rest of summer?
JZ: Over the past 11 months we have hit all but the center and eight mainland states. We started in Minnesota and headed East to Main and then zig zagged down the eastern states to Florida. During the winter months we headed west to southern California and then into Nevada and on to northern Arizona. From there we went into Colorado, Utah, Idaho and then back into California and up to Oregon and Washington. We just finished  two weeks in Montana and are now in Wyoming. Our plans are to spend a little more time in here in Wyoming exploring Yellowstone and then Grand Tetons, then head into Colorado and the Dakota's before returning to Minnesota the end of August.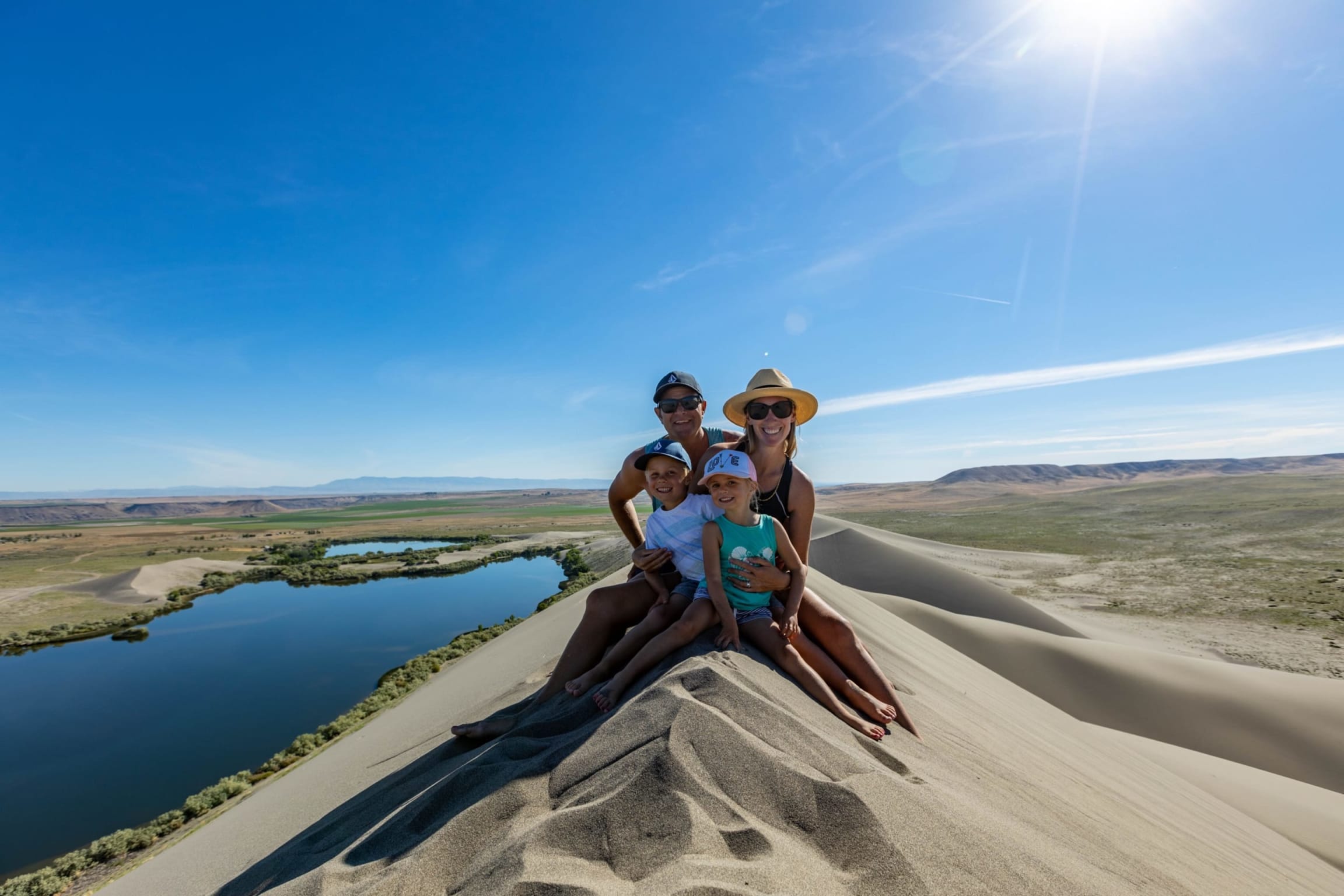 LMRV: Anything on the horizon you'd like to share with us?
JZ: We are hoping to move to Australia sometime in the next year where we hope our adventures will continue by exploring that amazing country!
For us, RVing is the perfect way to continue our love for traveling with kids. It looks different but really is the best way to travel when kids are young. Everything is right there, you don't need to load and unload all their stuff into suitcases for hotels or tents. Everything is in your RV and goes with you. We would have said we were campers before RVing but now we have started RVing, it will be hard to go back to hotels or tents.
LMRV: Where can we follow along on your journey? 
Instagram: @rvingmum | @rvingdad
Looking for more RV inspiration? Check out our interview with Chad and Paul, the couple who left their 9-5 job in search of freedom on the open road! Are you a road warrior? Leave us on comment below for a chance to be featured on our explorer spotlight page.