If there ever were a couple who's lust for travel could inspire the RV community, it's Keith and Raini. This RVing duo are a few years in to their full-timing adventures and it's clear this is just their beginning. We caught up to chat all things RVing, their YouTube channel, and passion project Volunteer-Up. Get to know to know this couple and their epic adventure by checking out the full interview below.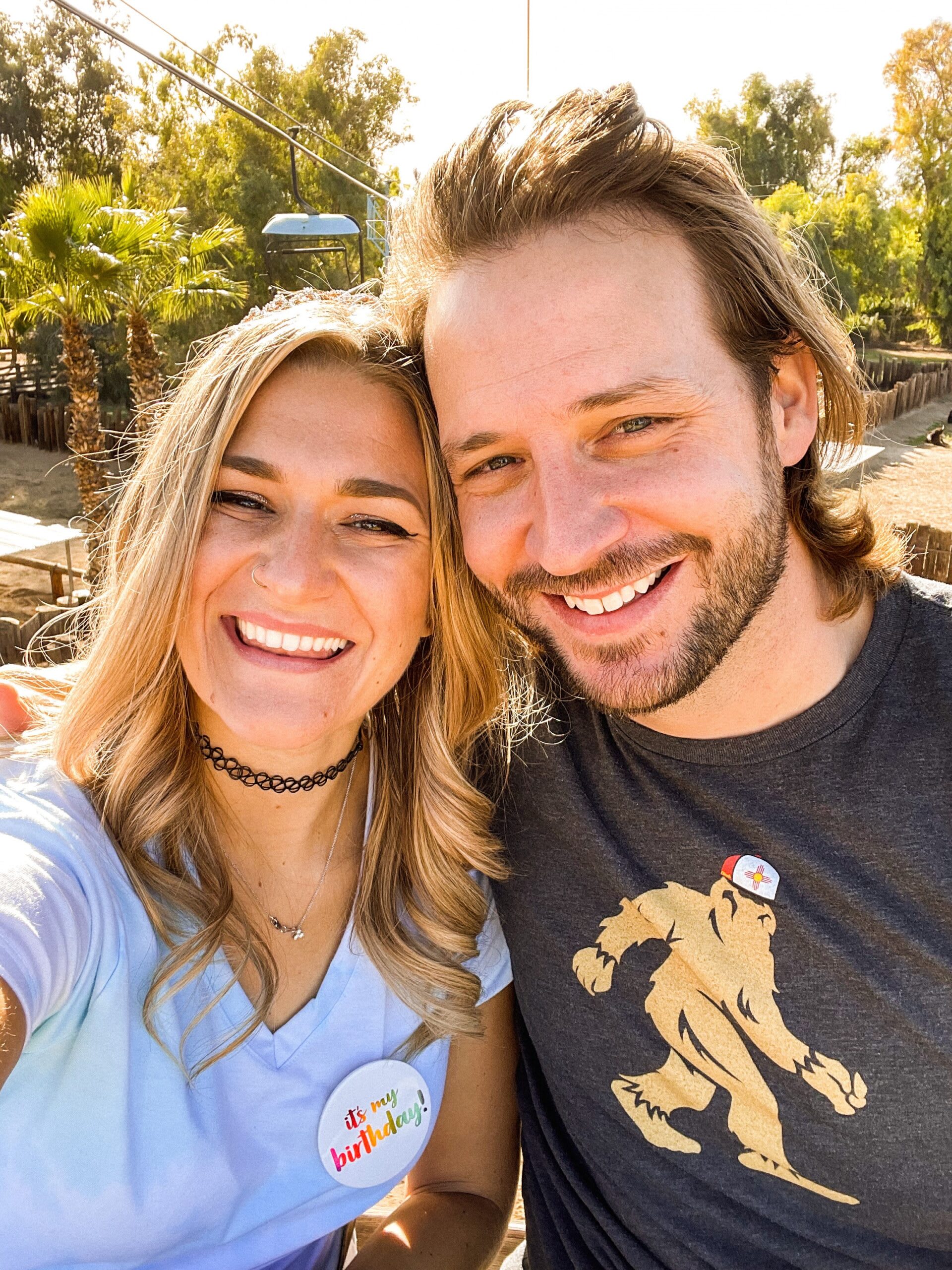 All photography by Keith and Raini
La Mesa RV: Tell us about yourselves! What do you do for a living? How did you meet?
Keith & Raini: Keith is the better half; the one who fixes the RV, does the cooking, films all of the content, and knows how to make the internet work 24/7. Keith has been an insurance adjuster for the past seven years, and our first year and a half of RVing was spent chasing storms across the country! Raini is the sillier half; the one who cleans the RV, runs the social media accounts, edits all of the content, and takes 17+ pictures of the pets every day. We met when we were kids (10 and 13). Raini always had a crush on Keith, and it took Keith nine years to finally cave in!
LMRV: What got you interested in the RV lifestyle? How long have you been on the road?
K&R: I had mentioned RVing early on in our relationship, because I had known a few people who traveled in their RV periodically for work. While looking into different types of RVs, I stumbled upon a YouTube channel that showed the life of a couple who traveled full-time with their dogs and cat in an RV… and BAM! The new dream was born! I (slowly, tactfully) convinced Keith that we NEEDED to do it, and we will be coming up on two full years of living in an RV in July!
LMRV: Which RV(s) do/have you owned? Why did you choose the rig you have now?
K&R: We have always owned fifth wheels because they feel spacious and "homey" to us, and because Keith is a very tall person. We owned a Keystone Cougar for a year before our toilet overflowed one night, flooded the RV for eight hours, and totaled it (RIP). We now own a Grand Design Solitude, which we adore; we chose it, unlike our Keystone, has a washer and dryer hookup… which, after NOT having a washer and dryer for a year, seemed necessary to us. 
LMRV: Where are you currently and what destinations are on the horizon for 2022?
K&R: We are currently in Kingman, Arizona and are making our way to Texas for our first volunteer meet-up at the end of February! After Texas, we have plans to be in Florida, South Carolina, and Tennessee for the first half of the year.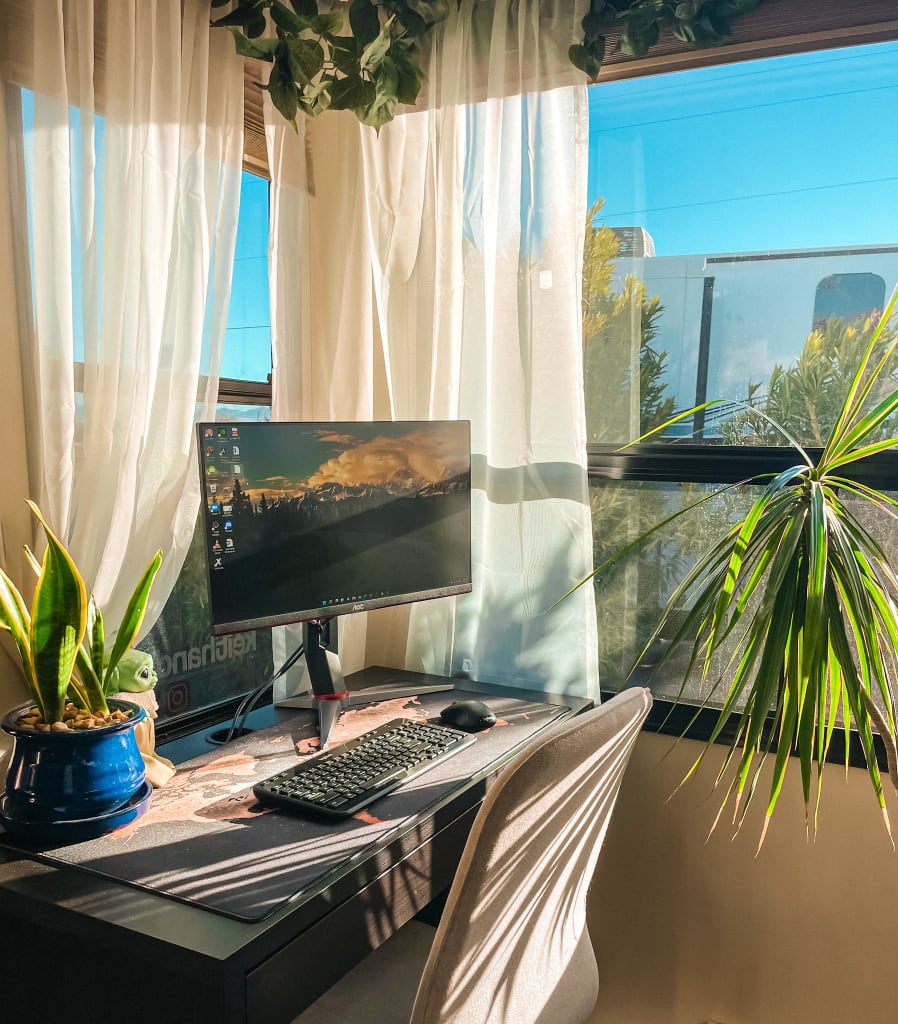 LMRV: Run us through a day in the life of living and working on the road.
K&R: It isn't always sunshine and roses, and it definitely depends on if it's a "move day"; but a "normal" day for us is just like any other day!  We wake up around 6 AM, have our coffee and read, get an exercise in, and then sit at our computers and work. Some days we go out and film content, some days we explore a new area, and some days we go grocery shopping—which can require some research in areas that we are unfamiliar. Evenings are spent watching a show or movie on the couch, and then it's lights out at 9:30.
Moving days are a bit more hectic as we aren't really "planners". Oftentimes, we don't know where we are going until a few days before; so we wake up, pack the RV, get the pets into the truck, and drive! 
LMRV: Top 5 favorite things about your RV?
K&R: Well, if I can't list the washer and dryer 5 times…
1. Washer and Dryer (surprise!)
2. Full-sized refrigerator
3. King-sized bed
4. Our shower with a seat
5. Electric fireplace
LMRV: Tell us about Volunteer-Up!
K&R: After traveling the states last year and meeting so many amazing RVers across the country, we realized how kind and generous this community really is! So, this year, we want to come together for a new style of meet-up and make a difference. Volunteer-up is our way of bringing the RV community together in a really special way by organizing volunteer events to help give back to the areas that we all love to visit! Our goal is to gather, give back, and be a part of something even bigger than just "RVing"!
If you are interested in joining us on one of our volunteer-ups, you can reach out to us on any one of our social media accounts OR join our newsletter for updates on where we are headed next!
LMRV: What made you decide to start a YouTube channel?
K&R: Originally, we really wanted to share with our friends and family what we were doing and experiencing as we traveled the states; and, bonus, maybe we could look back at our videos in forty years and cringe at how goofy we were! Then, as these things tend to do, it morphed into something more, and we now also create content that is helpful and informative for RVers… full-time or otherwise!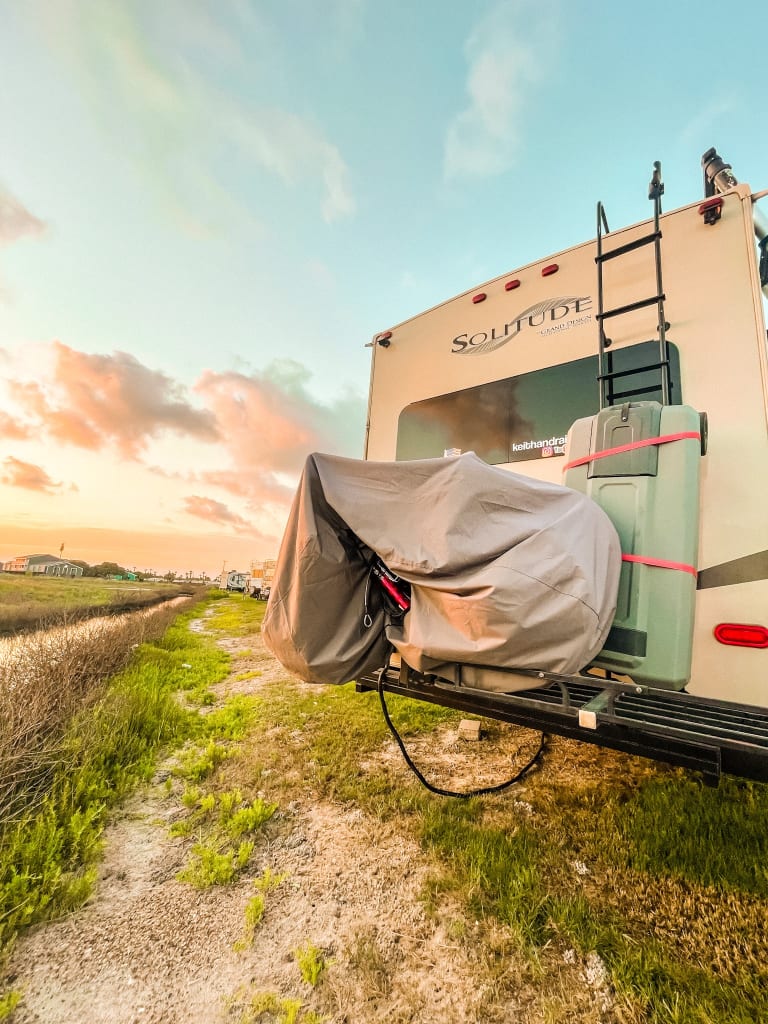 LMRV: Do you have any projects on the horizon?
K&R: Other than our volunteer-ups (of which we are hoping to organize many throughout the coming year) we have plans to create an "RV for Beginners" series on YouTube to include easy, short, humorous videos that will aim to teach newbies the "way of the road"!
LMRV: Top 10 tips for newbie RVers?
1. Expect the plan to go off the rails; just roll with it!
2. Learn how to fix things yourself.
3. Become a part of the community (Instagram, Facebook, Youtube, etc.)
4. If downsizing, pick a bedroom in your house and fill it with all of the things that you think you "need". If it fits in there, it will likely fit in the rig!
5. Try to never rush!  Whether it's packing up, driving, or setting up… rushing leads to mistakes!
6. Make sure you have plenty of propane before cold nights!
7. Travel with basic tools on hand (Ex. drill, socket set, air-pump for tires)
8. Dump your black tank BEFORE your gray tank.
9. Make an effort to arrive at your campground/campspot before it gets dark!
10. ALWAYS, ALWAYS have s'more ingredients on hand!

BIO
Our adventure was initiated in Tucson, AZ, and we have been full-time living and traveling in an RV since July 15th of 2020. Our journey has been made possible by Keith's job as an insurance adjuster, and we have since fully devoted our time into creating content for our social media channels and accounts. Our content is focused on documenting our travels and helping fellow RVers navigate through the (sometimes unexpected) challenges of life on the road!  
We chose this lifestyle because we love traveling, chasing new experiences, and connecting with people across the country!  We were sick of the mundane 9-5 work week that our old lives were providing… so we decided to just GO FOR IT. This adventure works perfectly for us because it has fueled our traveling souls, placed us within many new surroundings, and has created lasting friendships with people far and wide!  
Ways to Follow Keith and Raini's Travels:
YouTube: KeithandRaini
Instagram: @keithandraini
Facebook: Keithandranin
Website: KeithandRaini