We're back with our favorite duo, Two Girls, One Camper to chat details about their ultimate Class C remodel. From design inspiration, to treasures collected on the road and how to ask for a little help in the process, Mandy walks us through her very own motorhome renovation. Her space is personalized and stunning. We promise you'll be itching to remodel your own rig after reading this interview! Check out the details below.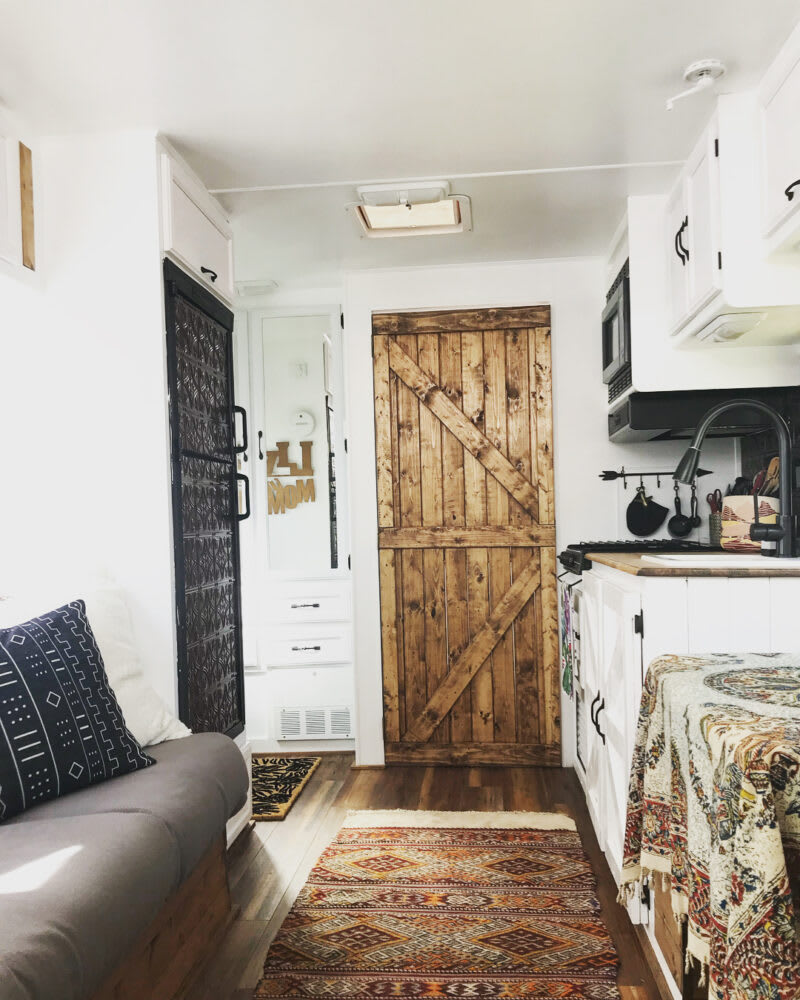 All photography provided by 2 Girls 1 Camper
Thank you for chatting with us again! Let's get right to it. Why did you choose your particular Class C?
TGOC: I knew I wanted to RV full-time and couldn't part with a few necessities. I'm also a little lazy so I wanted a dedicated space for a bed (I would not take the time to convert the table into a bed every day.) I wanted some closet space, a bathroom and enough room for my spoiled pooch. I was too nervous to invest in a trailer and deal with the hitching tasks on my own, never-mind that I didn't have a car that could tow. This particular model was small enough for me to feel comfortable driving, but large enough for every little thing I need.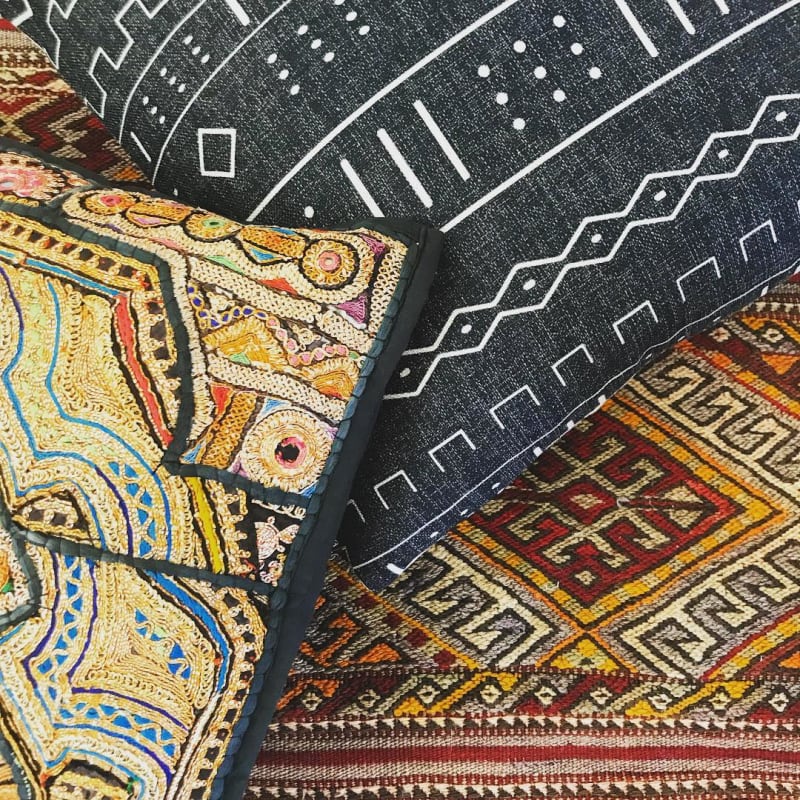 Who is your remodel inspiration?
TGOC: I followed a million different people on Instagram who have amazing style and awesome campers. My two absolute favorite camper inspirations are @liz_kamarul and @188sqft.
How would you describe your remodel style?
TGOC: "Funky global comfort."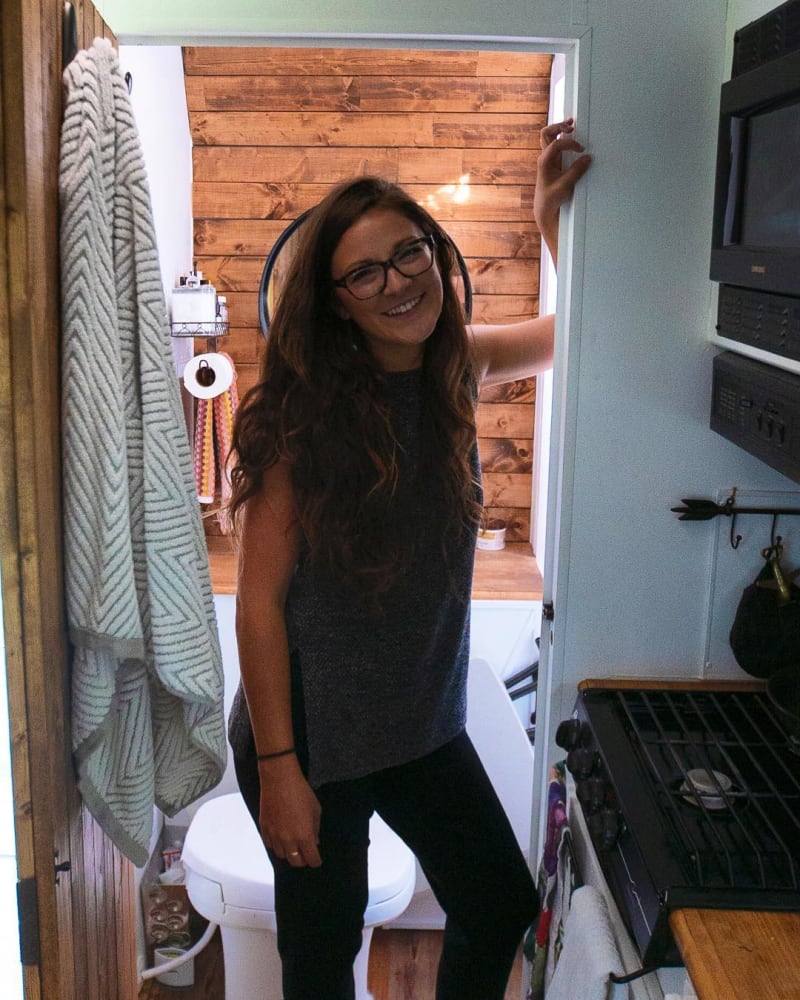 The woodwork in your RV is incredible. Was this a skill you had before beginning your renovation project or a skill that developed out of necessity?
TGOC: I wish I had this particular skill, but the previous owner did the woodwork! My part in the renovation was adding decor, throwing up wallpaper, adding rugs and my own special style touch throughout. The woodwork detail was done by Nick, the owner of Nick's Custom Woodworks in North Florida. He deserves all the wood detail credit – I'm reaping the benefits of his hard work!
Your space features unique tiling and textile accents. Did you acquire these treasures while traveling? Are these pieces from your past homes?
TGOC: A lot of my inspiration comes from my travels. I've collected blankets from India, sculptures from Thailand, rugs from Turkey and so forth. I'd say I have an eclectic style on a budget. Most of my decorations that weren't gathered while on my travels are from Target, World Market and Etsy. I love funky, handmade textiles, but that stuff ain't cheap!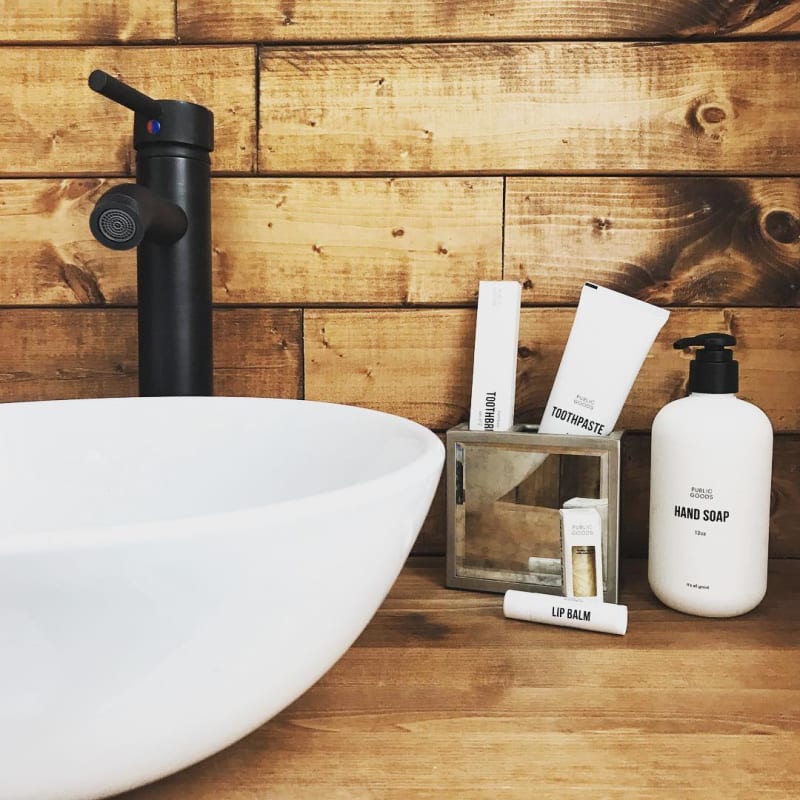 Take us through your remodel process. What was the order in which you suggest to remodel a home on wheels?
1. Research RVs for over a year.
2. Buy one already remodeled exactly how you want it.
3. Add some personal touches.
4 . DRIVE!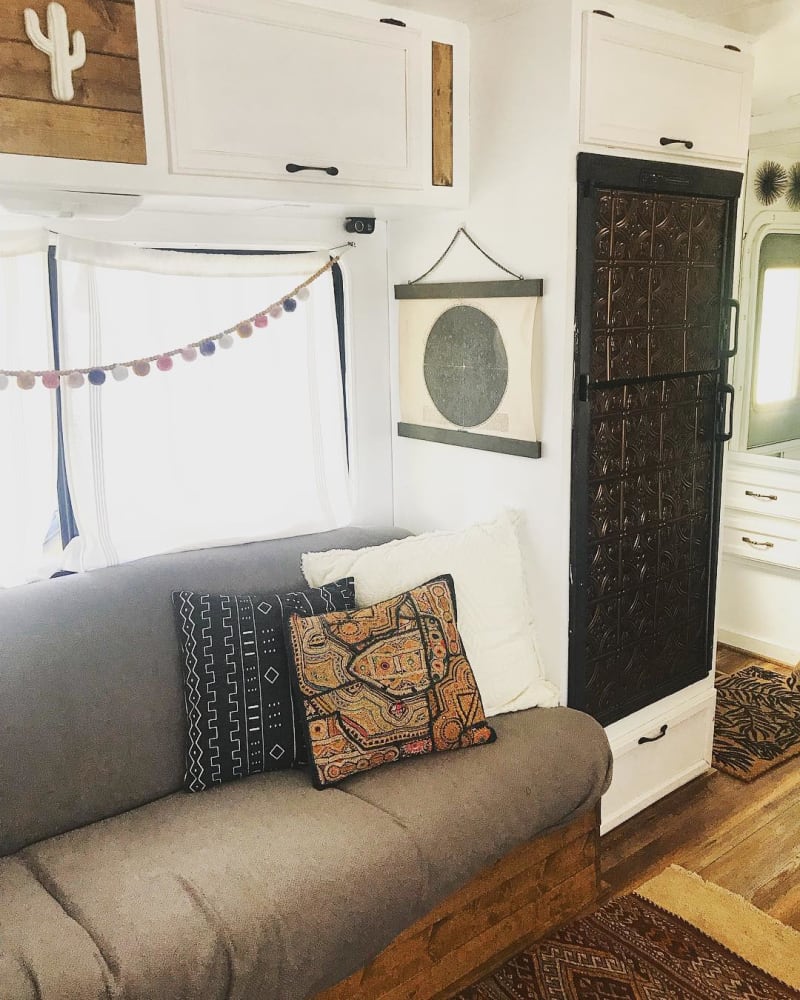 What are your "Tips and Tricks" for remodeling an RV?
TGOC: Research! Read a ton, reach out to people who have done it before, go to meet-ups for people interested in doing the same and make friends with people who are willing to give you tips as well as help you if you ever get stuck.
Any advice for a first-time remodeler?
TGOC: Search for something that is already done as close to what you want it to look like as possible, specifically the layout. I'd also suggest living in it before you remodel to see what's already working and what you would like to change.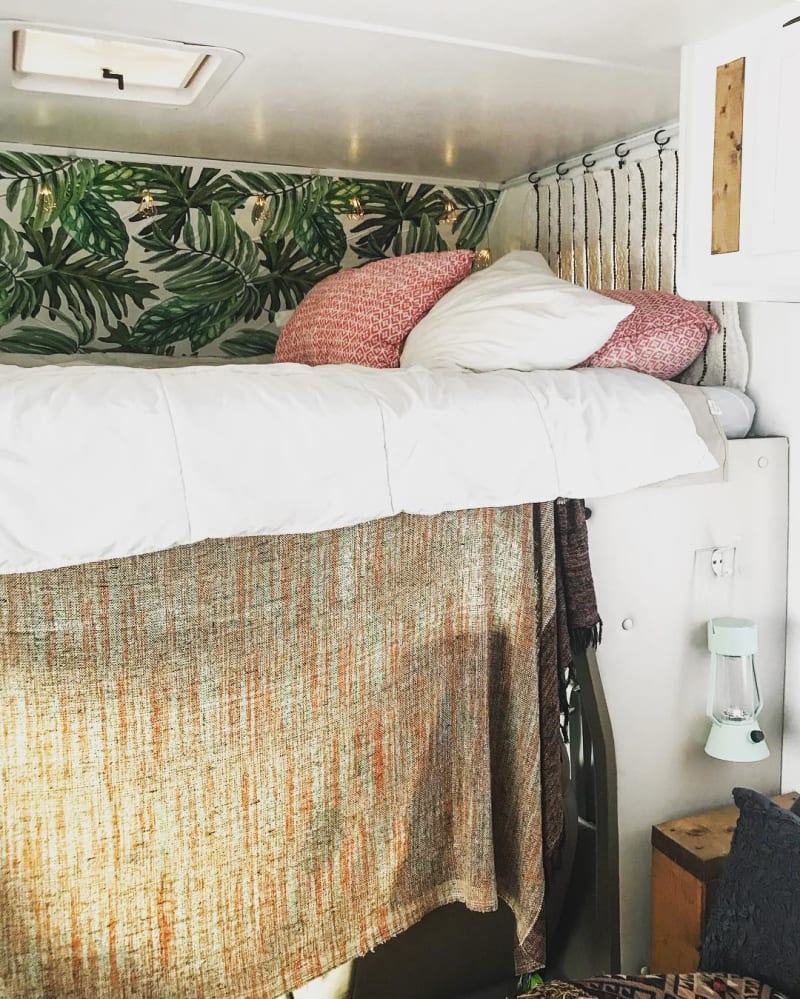 Are you currently remodeling your rig? We want to feature you! Leave us a note below in the comment section for a chance to be featured and if you're traveling in your RV this winter, check out our most recent post on How to Winterize Your RV.