Are you in desperate need of some RV lifestyle inspiration? We have a list of RVers to follow on Social Media.  Has 2021 made you desirous to leave behind life as you knew it and make the transition to RV living? Are you a single parent, newlywed, senior, family of three, four, five, or six? Are you homeschooling, renovating, making music, traveling the world, kayaking professionally, renovating your van, RVing with pets, just starting your RV journey or have been on the road for 10+ years? If you're any of these things or just inspired by those who are, we have some serious influencers to share with you.
We searched the internet far and wide and are excited to highlight 10 RVers who are doing all of the above (and so much more). These explorers will make you want to drop your life as you know it, buy an RV and hit the road tomorrow. Don't say we didn't warn you.
Cover Image by Famagogo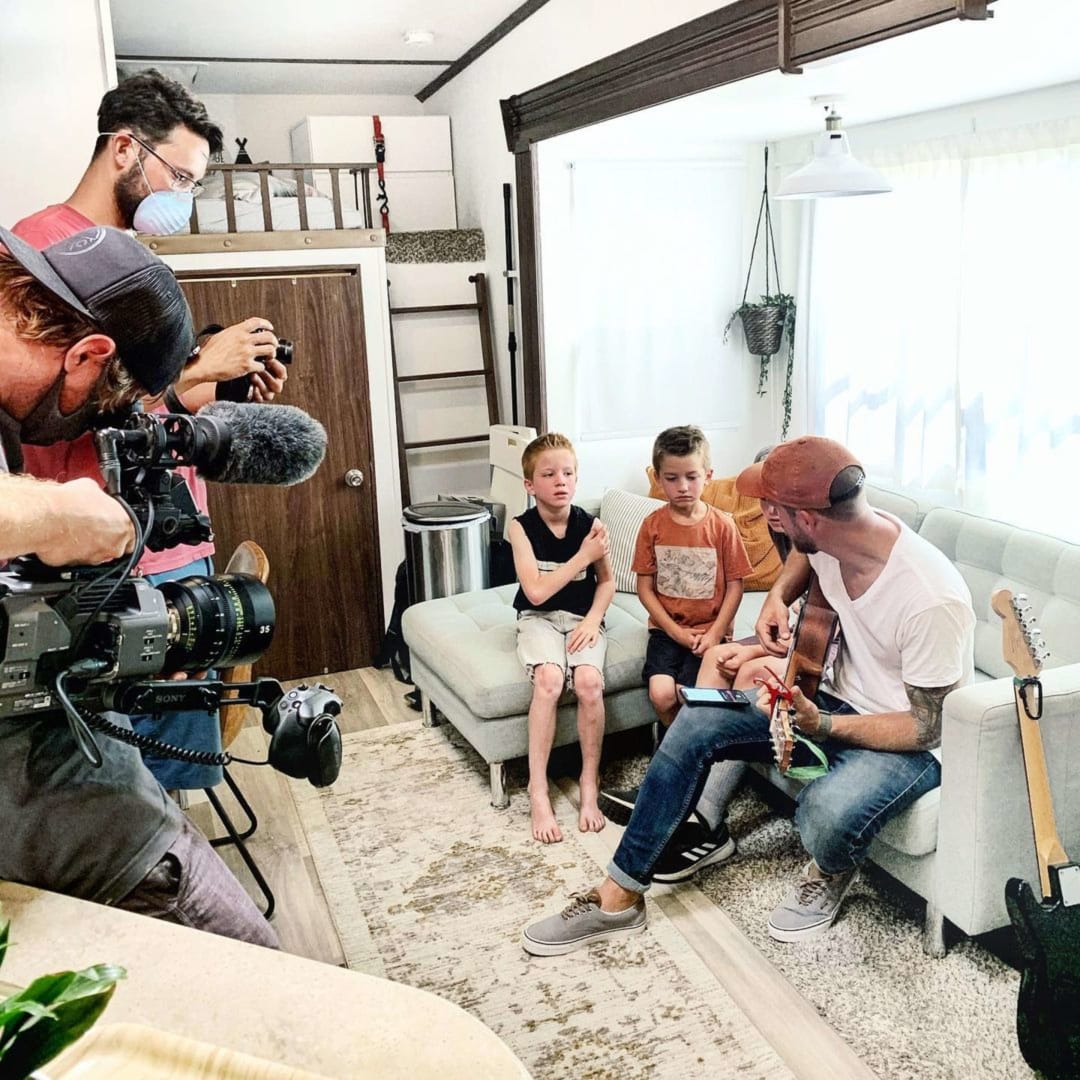 1. CHIEF WILD CREW
Instagram | @chiefwildcrew
Website | Chief Wild Crew
Highlights | Family RV Travel, Music on the Road, RV Renovations, 5th Wheel Travel Trailer, RV Recipes
About | This family of five is traveling the states in their 5th wheel and making music along the way. With three boys in tow, the Cutler family is "learning to live with less so that they can enjoy life more by finding miracles in every day, simple moments."
The RV | Dutchman Denali Fifth Wheel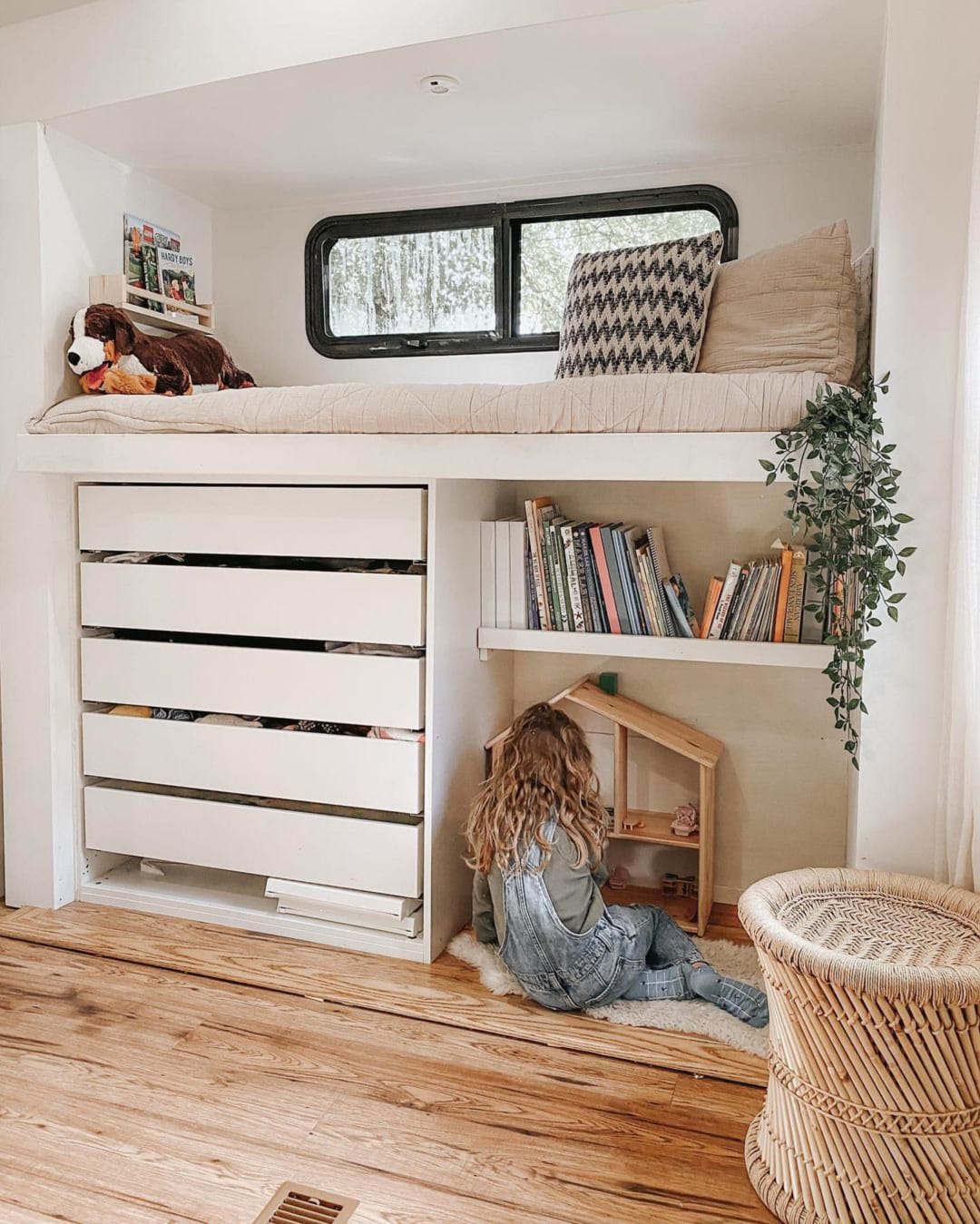 2. MURRAY LIFE 
Instagram | @murraylife
Website | Murray Life
Highlights | Homeschooling on the Road, RV Life, Recipes, RVing with a Newborn, RV Renovations
About | These full-time RVers are traveling with three littles (the youngest only 7 months old) and sharing their many experiences along the way. If you want to know anything about RVing with a newborn or how to homeschool on the road, give this sweet family a follow!
The RV | Open Range 5th Wheel Travel Trailer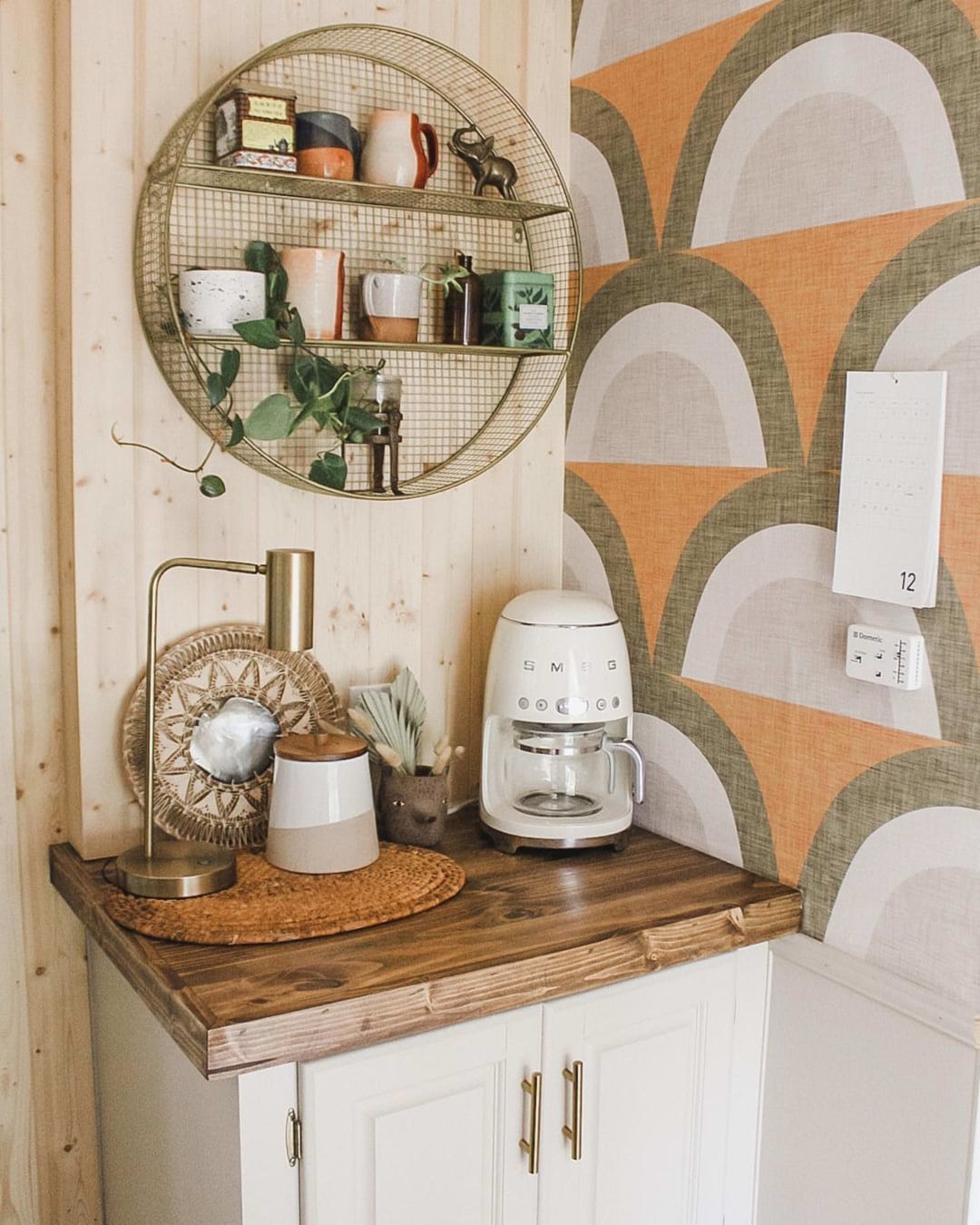 3. THE RAMBLR RV 
Instagram | @the_ramblr_rv
Website | The Ramblr RV 
Highlights | RV Lifestyle, DIYs, RV Renovations, Builds and Consulting, Design, Shop their RV, RVing Pets
About | In 2018 Leah and Brennan traded their house for a tiny home on wheels (which they dubbed The Ramblr) and continue to live full-time out of their RV. The duo is unbelievably talented in RV renovations and van builds. In fact, if you've been looking to update your rig, they offer renovation consulting. Their style is impeccable and they offer a "shop our RV" tab right on their website. If you also love RVing pups, you'll surely enjoy Grommit and Bimbi, their two chihuahuas, and main road companions.
The RV | 1989 Self Renovated RV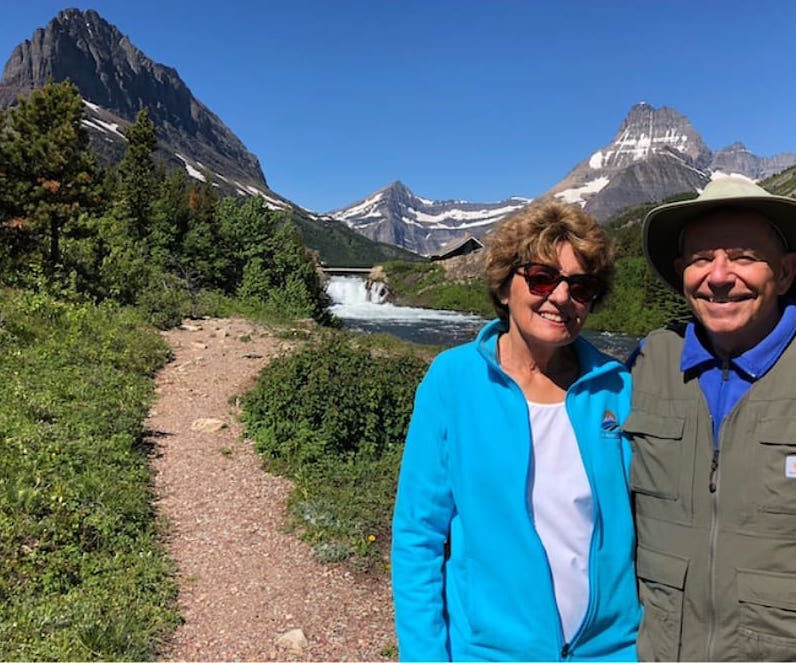 4. RV LIFESTYLE WITH MIKE AND JEN 
Instagram | @rvlifestylemike
Website | RV Lifestyle 
Highlights | RV Podcast, Gear Reviews, RV Lifestyle Tips, YouTube Videos, Travel Guides, RV Pet Travel
About | We adore the Wendlands. We've been lucky to interview them a number of times and continue to enjoy their epic RV journeys through their many media forms which include a blog, RV podcast, RV Lifestyle YouTube channel, and newsletter. They have also published 10 books and travel guides about the RV lifestyle and are constantly at the forefront of all RV gadgets, gear, places to RV and so much more. They're pretty much the experts on all things RV living so if you find yourself constantly googling about RV living, we suggest you just go ahead and bookmark their website – chances are, they have already written about it!
The RV | Leisure Travel Wonder – click here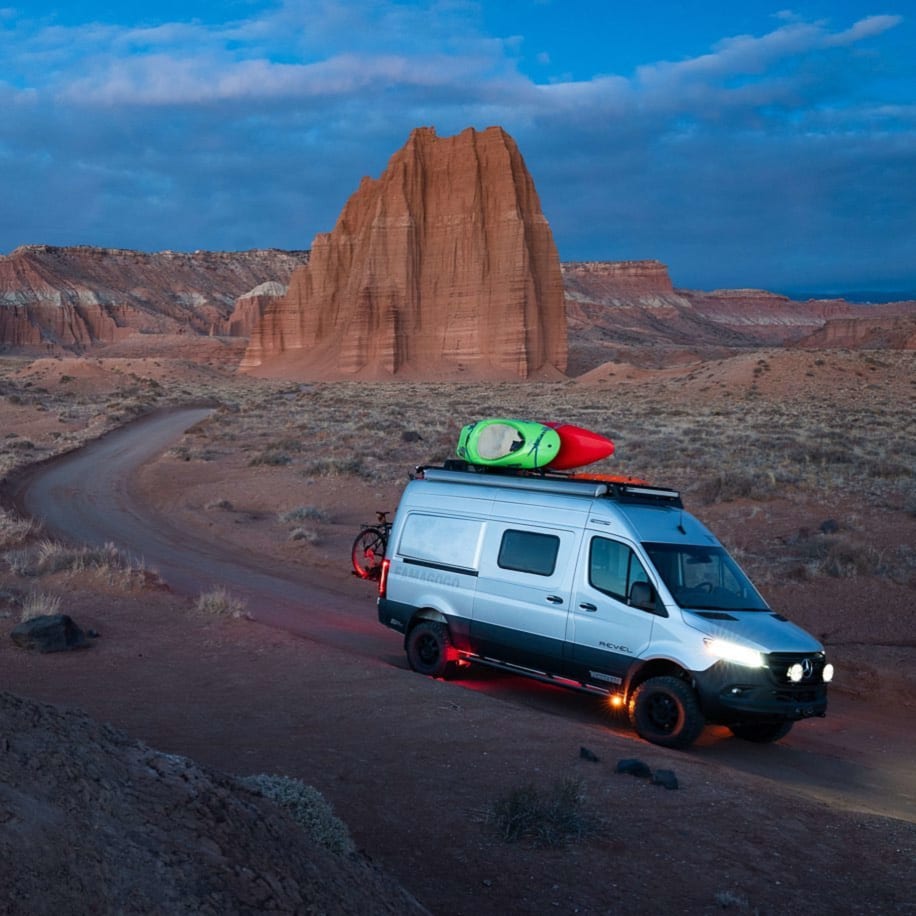 5. FAMAGOGO
Instagram | @peterholcombe
Website | Famagogo
Highlights | RV World Traveling Family of Three, Professional Photography, Kayakers, All things Winnebago
About | The Holcombe family has been traveling the world non-stop for the last six years. The family of three is unbelievably inspiring and each possesses great talent. From photography to kayaking, there seems to be nothing this trio can't do. Before Covid-19 unraveled all 2020 goals, the trio had planned an around-the-world, overland adventure. Despite their upended plans, they continue to stay busy on the road and inspiring young and old road warriors alike. If you love stunning travel photos, follow Famagogo, now.
The RVs | Winnebago Revel 4×4 and the Winnebago Hike Towable Trailer – click here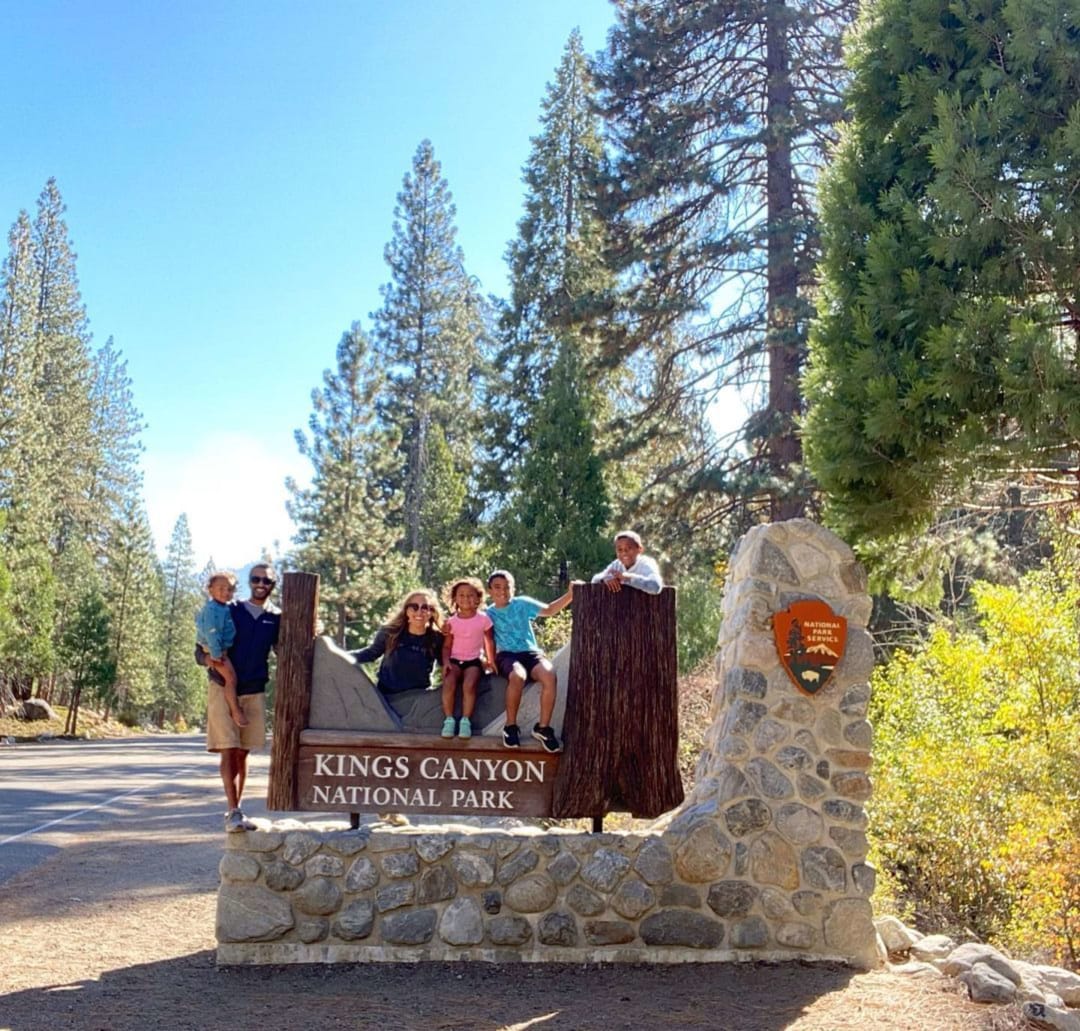 6. FIND US IN THE RV 
Instagram | @findusintherv
Highlights | RV Destinations, Family Travel, Homeschooling, Remote Working
About | With the tagline, "when life gives you lemons sell your house, buy a fifth wheel and go on an adventure," how could you not fall in love? This stunning family of six (yes, you did read that correctly) purchased their 5th wheel in October of last year and began an epic journey across the United States. Today they're in St. John. Tomorrow, who knows? Follow their journey to see where the road takes them next!
The RV | Heritage Glen 5th Wheel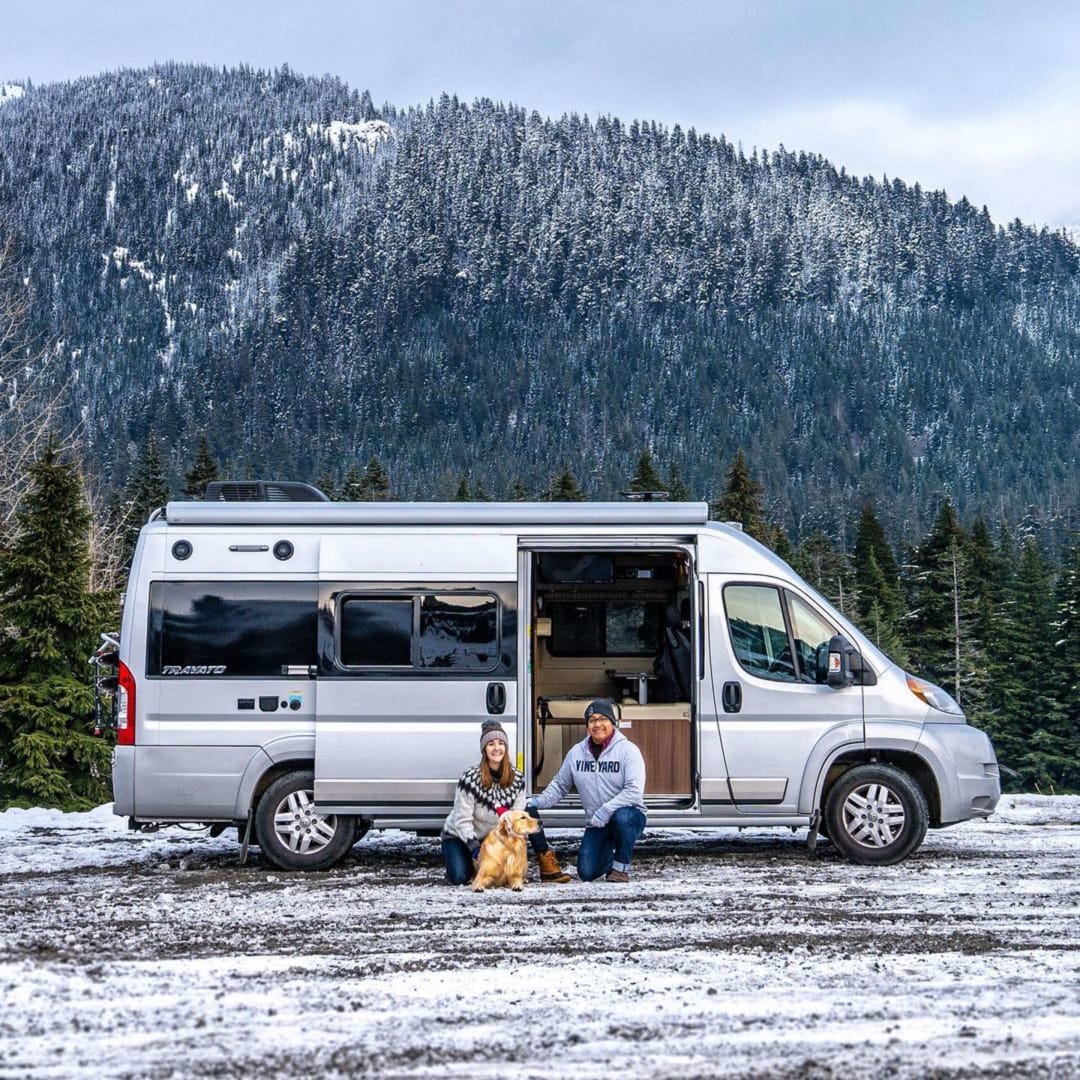 7. ADVENTUREGUNN
Instagram | @adventuregunn
Website | Adventure Gunn
Highlights | RVing the Lower 48, RV Pet Travel, RV Remote Work, Full-Time RVers for 12 Months, Weekend Warriors
About | The Gunns are a very cool couple. In 2018 they quit their jobs, put everything they owned in storage, and hit the open road for 12 straight months, with their fur-baby Lucy. Today they are weekend warriors who live and work in Seattle. The duo is incredibly talented, Katharine an architect, Humz a photographer and graphic designer, but most of all, they just look really stinking fun. Follow their social if you want to be inspired to live each day to the fullest.
The RV | Winnebago Travato – click here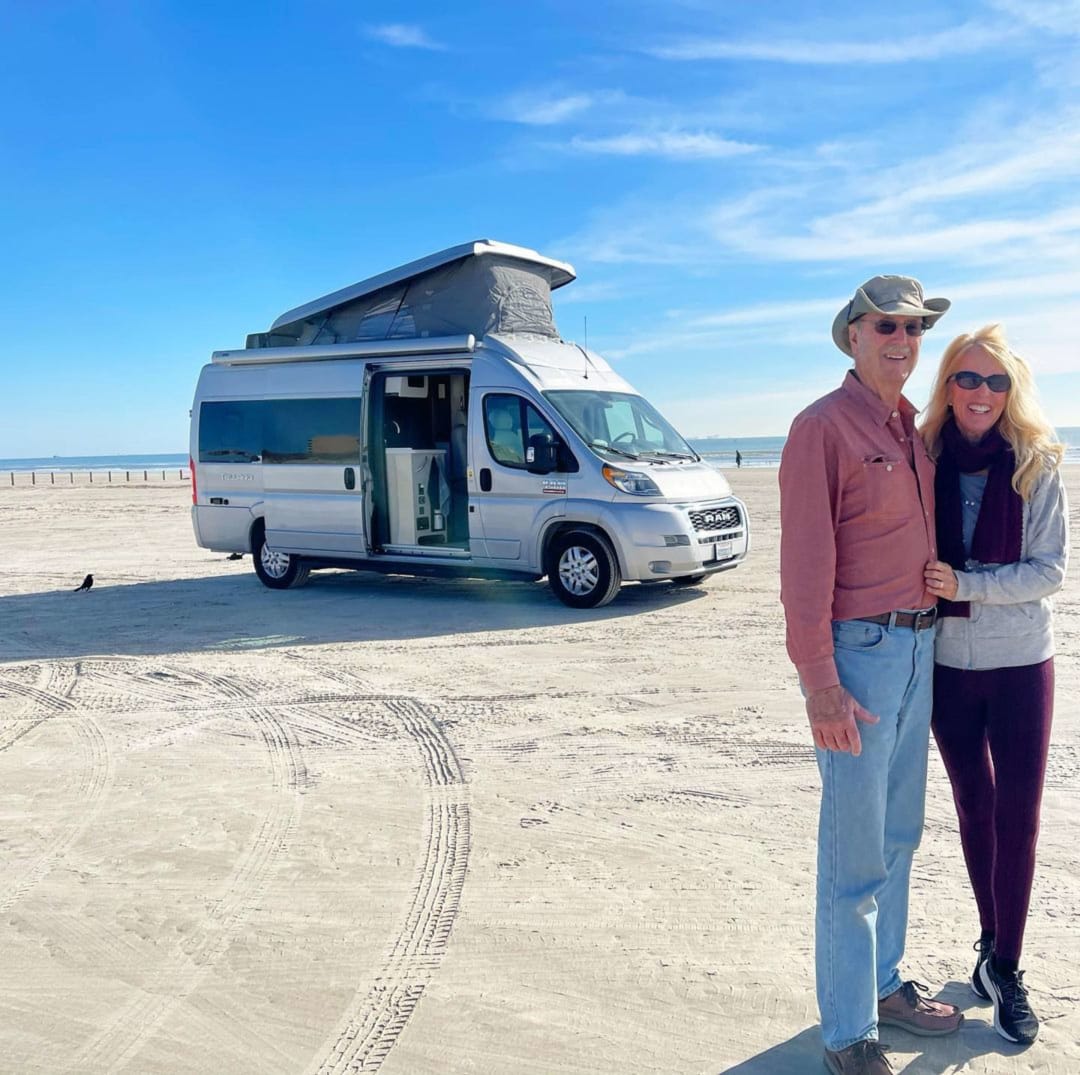 8. ADVENTURAYERS 
Instagram | @adventurayers 
Website | AdventurAyers 
Highlights | RV World Travel, Class B RVs, European Van Travel
About | Oh, how we have fallen in love with the Ayers! If you've not read our recent interview with the retired pilots, we encourage you to stop what you're doing and click here. Now that you've been completely inspired by their world travels and unabashed wanderlust, there's only one thing left to do… meet your soulmate, live part-time on a sailboat, and travel the world in your RV just like the Ayers.
The RVs | Pleasure Way Plateau and Thor Tellaro click here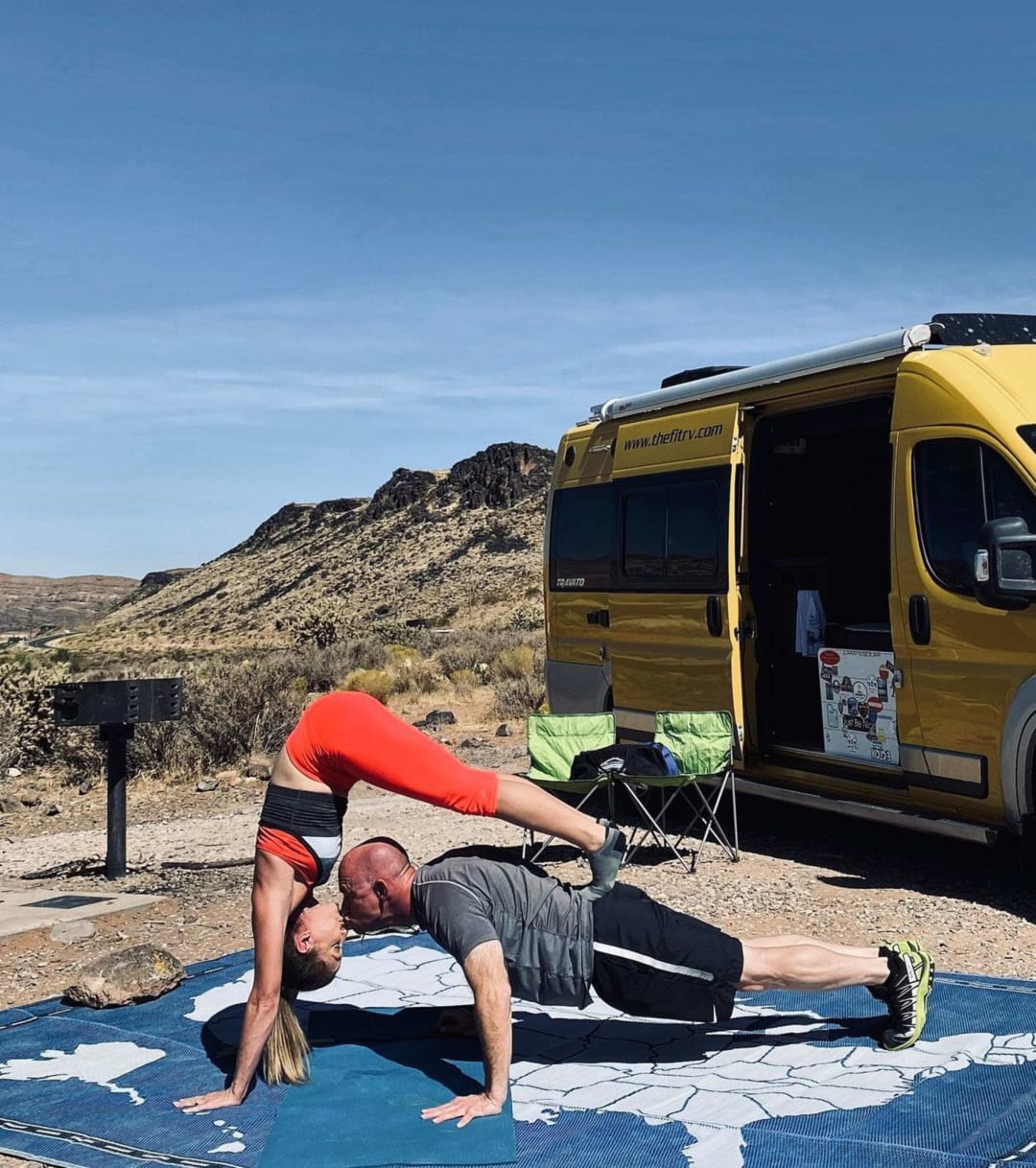 9. THE FIT RV
Instagram | @thefitrv
Website | The Fit RV
Highlights | RV Health and Wellness, Fitness on the Road, RV Pet Travel
About | This couple is keeping you fit and active on the road! We've had the pleasure of interviewing Stef and James a number of times and featuring (click here) their adventure cat Mel, and we are constantly left wanting to know more. If you need a little motivation to keep up an active lifestyle on the road or want tips to creating and maintaining healthy habits on the road, you need to follow The Fit RV, now.
The RV | The Winnebago Ekko – click here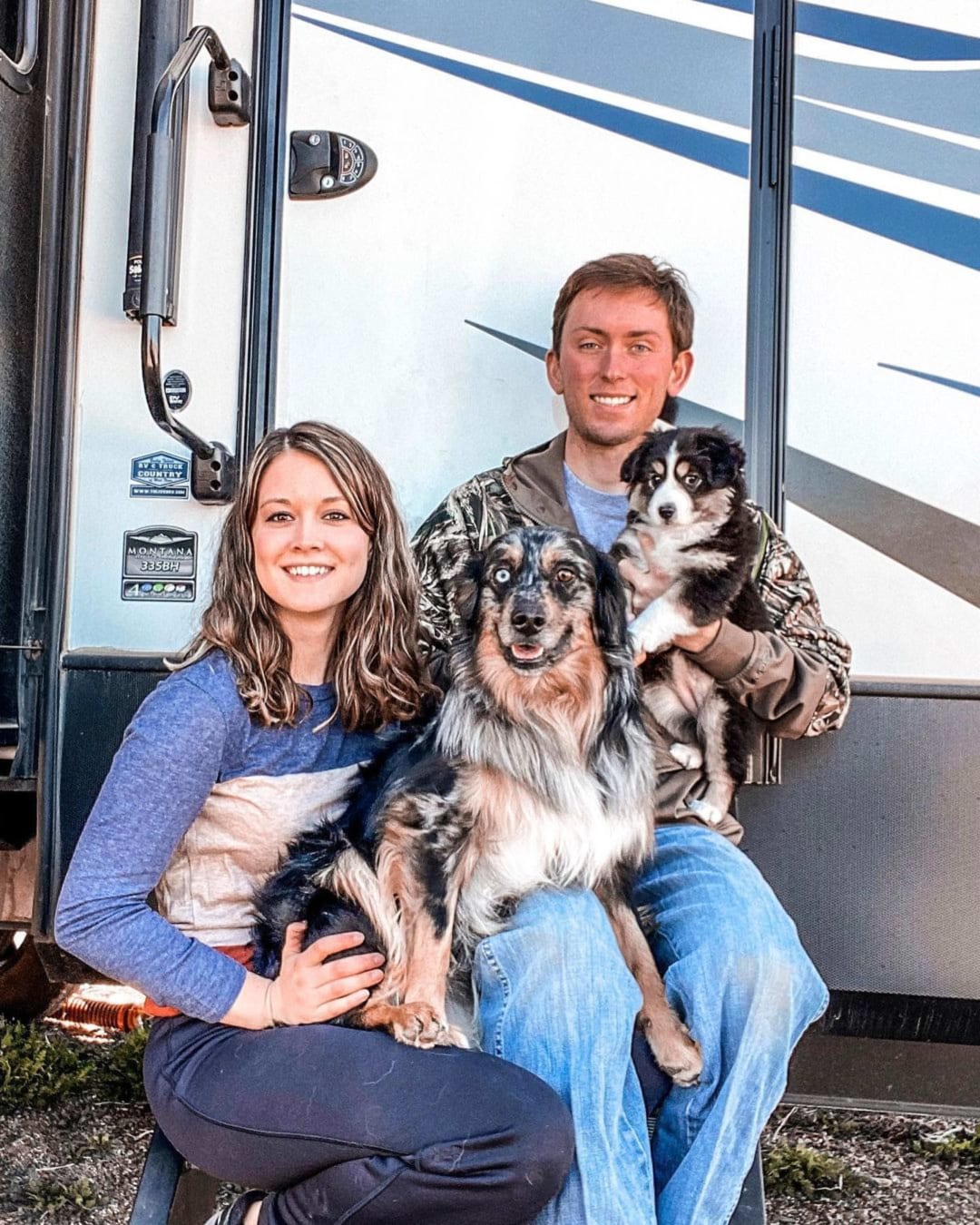 10. ADVENTURES WITH TUCKNAE 
Instagram | @adventures_with_tucknae
Website | Adventures with Tucknae 
Highlights | Full-Time RV Lifestyle, RV Tips and Product Reviews, RV Destinations, RV Pet Travel, Boondocking, Clean Eating
About | These full-time RVers are fulfilling their longtime goal to visit all 50 states and all US National Parks. They prefer boondocking overall and have great insight on how to RV off the grid in a 5th wheel. Their blog is full of RV tips, product reviews, and weekly YouTube videos. You'll also love following the journey of their precious Australian Shepard, Cap.
The RV | Keystone Montana 5th Wheel – click here
Inspired to join the RV lifestyle? Click here for La Mesa RVs inventory of motorhomes, travel trailers, RVs, towable's and more.