When your home is on the road, you may wonder where to celebrate holidays. The freedom offered by the RV lifestyle makes it easier than ever to celebrate holidays in locations that offer one-of-a-kind festive activities. If you're ready to get festive this for St. Patrick's Day, we've rounded up a list of the ten best places to celebrate the holiday, including some must-see activities, events and sites, both for the holiday as well as your general travel interests. Check out the details below.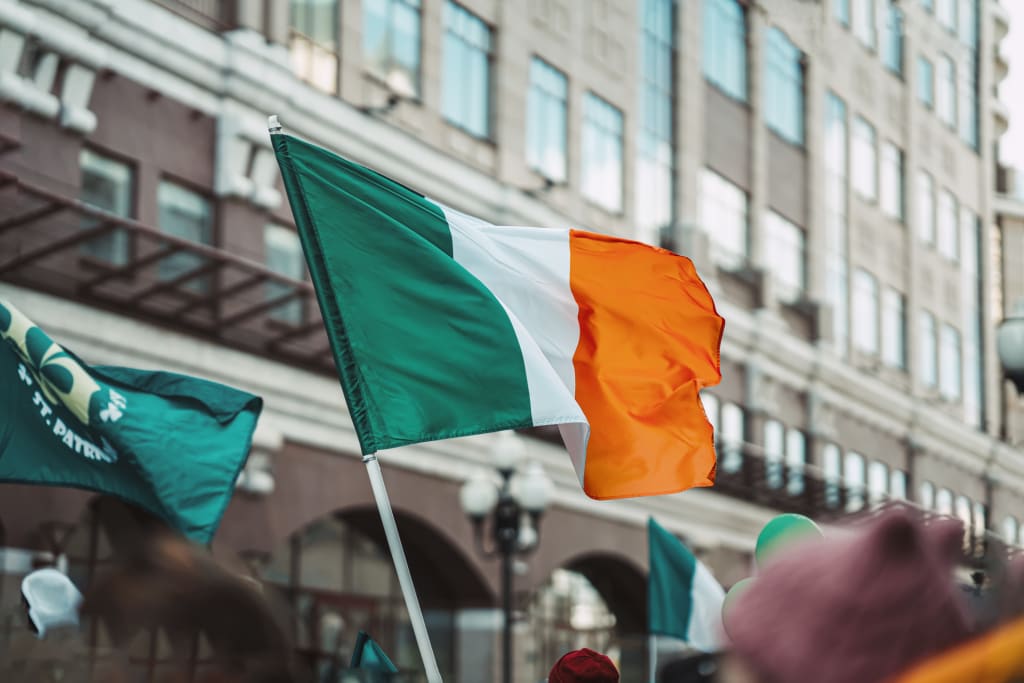 Boston, Massachusets
As the most Irish-American city in the US, there's no place to celebrate St. Paddy's like Boston. With the country's third-largest St. Patrick's Day Parade drawing up to a million people every year, an Irish film festival, a six-day concert series by Irish punk locals Dropkick Murphys at House of Blues and get some authentic Irish cuisine and a pint at the local Irish pubs.
Bonus: Check out the Freedom Trail and other historic sites around this revolutionary city and grab a brew or two at the Green Dragon.
Savannah, Georgia
Though you might not think of this Southern town as a top spot for the holiday, Savannah and the deep South is home to many Irish immigrants. With celebrations starting in early March, get there early to get the most out of the festival, and enjoy the second-largest parade in the country, along with the green fountain at the Historic Park District.
Bonus: Experience food tours, enjoy southern hospitality at the tailgate before the big parade and go antiquing in this charming city.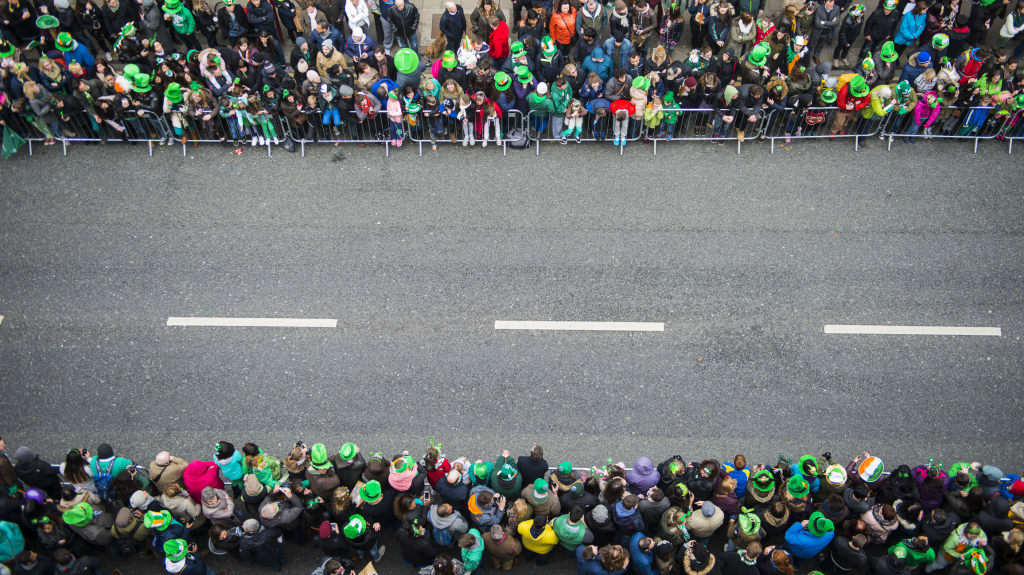 Los Angeles, California
The City of the Angels provides a great setting for your St. Patrick's Day enjoyment, from Hermosa Beach's outstanding parade to Irvine's Southern California Irish Fest, along with a wide range of other events in the area and at popular regional locations such as Disneyland and Universal City Walk. Check out pub crawls and similar events throughout Hollywood, downtown and Santa Monica, or just hop out to get some great Irish fare at any one of the many pubs in the area.
Bonus: Whether it's Rodeo Drive, the Walk of Fame or hopping over to Disneyland and Universal Studios, there's something for everyone here.
Denver, Colorado
Whether you're coming or going from the great slopes of the Rocky Mountains, don't give Denver a miss on St. Patrick's Day! With one of the largest St. Patrick's Day parades in the western half of the US, Denver's parade attracts crowds of a quarter million to see the 10,000 people marching their way through the streets, while giving a unique western flair to the holiday with stagecoaches and horses. Take the time to sample the fare at the local pubs afterward.
Bonus: Grab some last-of-the-season pow enjoyment with snowboarding and skiing in the mountains west of Denver.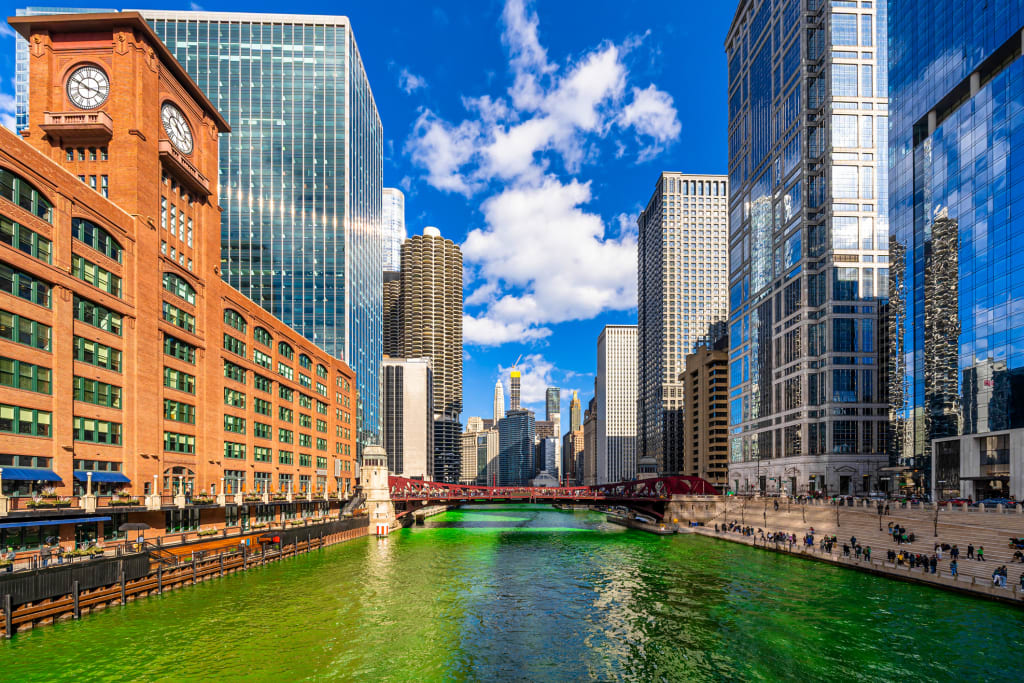 Chicago, Illinois
Never let it be said that this Midwestern city doesn't do things up big – and green – for St. Patrick's Day. The Windy City even dyes the Chicago River green for the holiday using a proprietary dye that is considered a deeply-held secret by the city's public works department since its innovation in 1961! But in addition to a green river, you'll also find a ton of great Irish pubs to grab a pint, amazing parades and outstanding street dances to take in and enjoy.
Bonus: The Art Institute of Chicago's galleries, the Field Museum's historic offerings, and, of course, amazing music at Green Mill.
Washington, District of Columbia
Celebrate your Irish roots in our nation's capital this year. Take in the Shamrock Festival featuring over 50 different activities from dancers and bands to games and other activities. Constitution Avenue features a 2.5 hour parade, while a number of local pubs serve up authentic Irish food with a pint of the best. Smaller suburbs host their own parades, including Gaithersburg and Alexandria, while fountains on the National Mall and nearby areas are dyed green for the celebration.
Bonus: The Smithsonian museums are all free on the National Mall, giving you everything from Air and Space back to the dawn of time.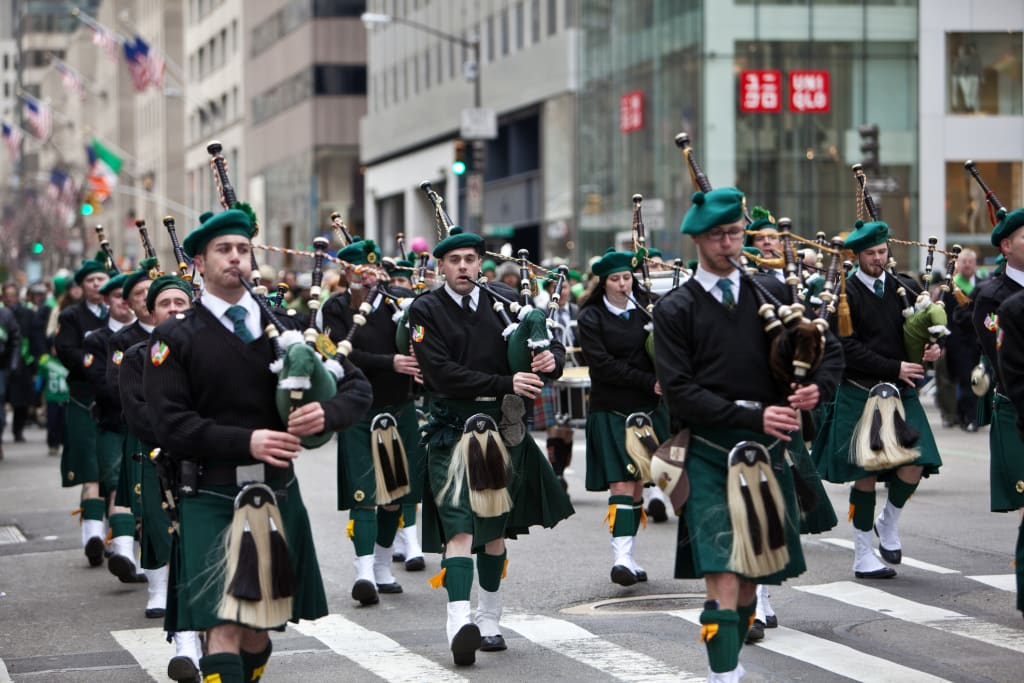 New York City, New York
Everything is big in the Big Apple, and that includes St. Patrick's Day. A major port of entry for Irish immigrants, New York City makes a solid nod to its Irish roots every March with the largest celebration in the US. You could watch the hours-long parade, featuring the best the city has to offer, but for a more low-key but higher-culture option, hit the Irish Art Center's annual St. Patrick's Open Day, where you'll find everything from tin whistles and step dancing to Gaelic football and face painting if you want to get some woad on.
Bonus: Broadway, Saks 5th Avenue to Central Park and beyond: There's a bit of everything for everyone when visiting the Big Apple.
San Diego, California
Much like Ireland, San Diego is on the ocean, and though that may be where you'd expect the similarities to end, you'd be wrong. The San Diego's St. Patrick's Day Parade and Irish Festival is one of the largest events the city hosts every year, the city covers an estimated 80,000 square feet with artificial turf to resemble the green hills of Ireland, while the Balboa Park festival includes live entertainment, craft and food booths, a Kids Zone with rides and, of course, green beer.
Bonus: Beautiful beaches and a relatively short hop up the coast to Disneyland and Universal Studios.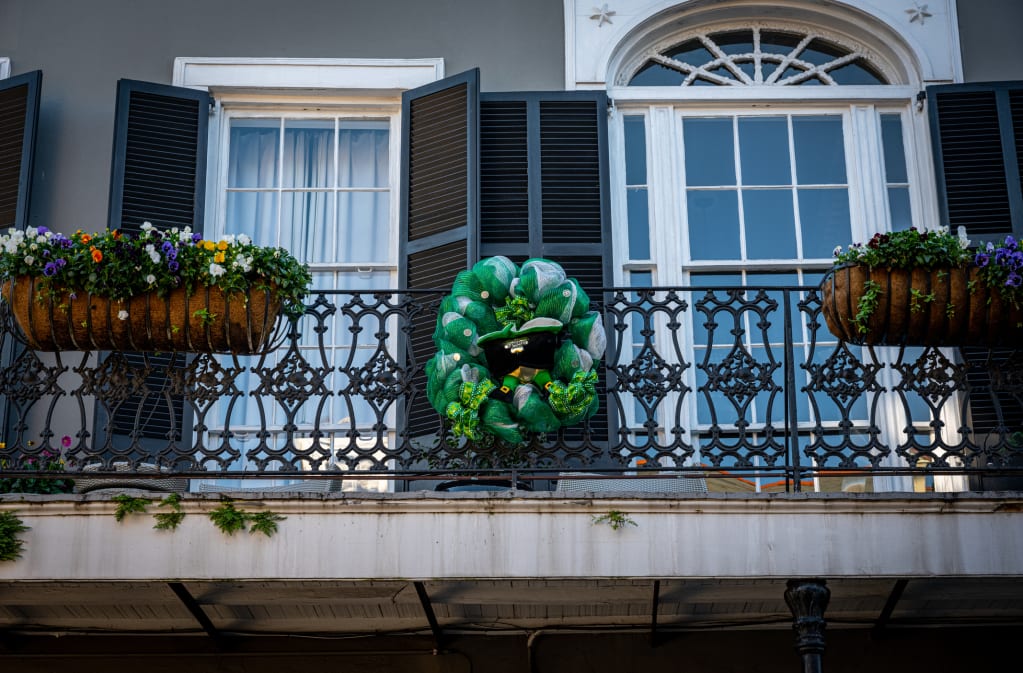 New Orleans, Louisiana
The Big Easy isn't only known for Mardi Gras, it's also a big hit on St. Patrick's Day! With block parties around the city and tons of parades, there are few places in the deep South that party Irish like New Orleans. Check out the Irish Channel St. Patrick's Day Parade, where instead of throwing candy or metallic-colored beads, they throw cabbage, potatoes and carrots! Get out and grab a few, then toss them in your Instapot for some down-home corned beef and cabbage.
Bonus: Deep-fried everything, laid-back living, amazing history and outstanding art all await. Come early and hit Mardi Gras!
Kansas City, Missouri
From North Kansas City's Snake Saturday, celebrating the day St. Patrick drove the snakes out of Ireland, to one of the country's largest St. Patrick's Day parades, Kansas City does it up green and orange with a solid dose of everything Irish. Preceded by a traditional Gaelic mass and often followed by a pint at one of the city's pubs, you'll also find charity cook-offs for some amazing local Irish fare (with, of course, the best Kansas City corned beef you can imagine) and a two-day carnival to get everyone into the spirit of the holiday.
Bonus: Barbeque, amazing steaks and the nexus of the Midwestern/Western culture keep people coming back to this side of the Big Muddy.
By keeping these places in mind for your St. Patrick's Day celebration, you'll be able to have an amazingly lucky time of it. Have you hit any of these locations in your travels on St. Patrick's Day or do you feel that we've missed a serious contender? Start the conversation below by leaving a comment!