Memorial Day may inspire some fond memories of grilling by the RV or relaxing at a campground through an extended weekend. However, this monumental day remains time-honored for commemorating American servicemen and women who gave their lives to preserve the freedoms we enjoy today. With extra weekend time to spare, we have the chance to give some time, thanks, and respect to our American military.
Across the country, there are striking sites you may have yet to explore. These museums and monuments serve as great education opportunities for full-time RVers with kids and provide an essential moment to pause and appreciate what American men and women have sacrificed to protect the lands that we love. Why not add some history to your summer travels by dropping by one of these commemorative destinations along your travels? Read on to discover some amazing museums, monuments, and memorials across the country.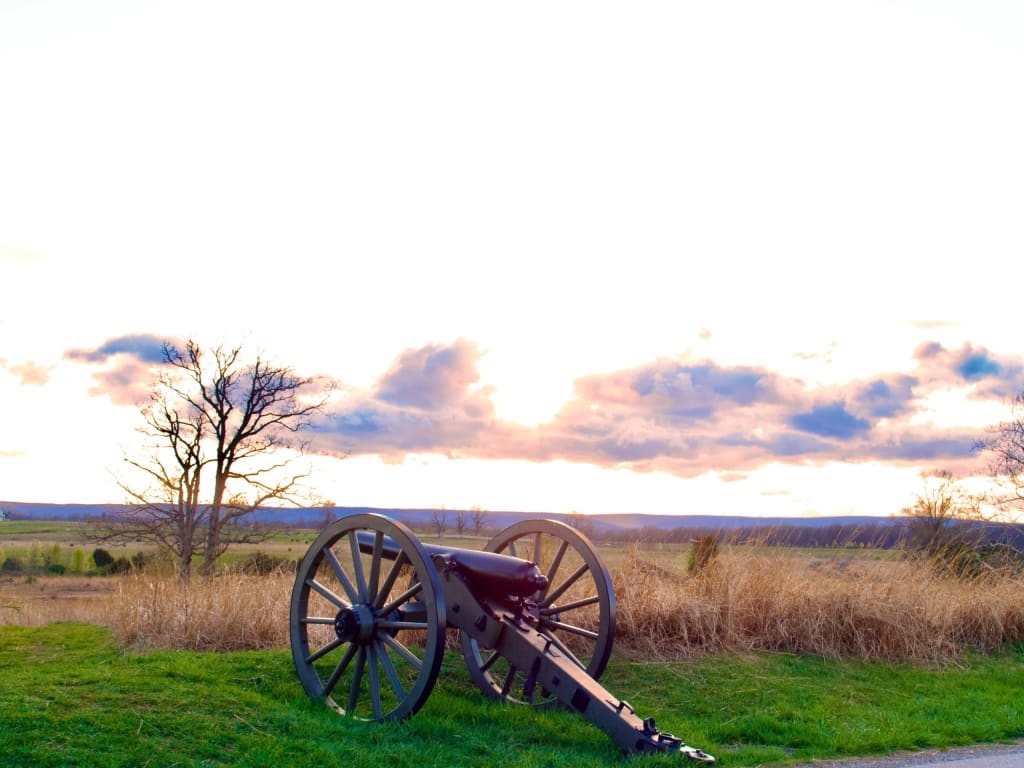 Gettysburg, Pennsylvania 
This meaningful space is protected by the National Park Service, memorializing the turning point of the U.S. Civil War. The 1863 Battle of Gettysburg marks the largest number of casualties in American wartime history. The battlefield is free to visit, neighboring a museum, film space, and cyclorama painting. Devil's Den and Little Round Top are currently closed for rehabilitation, however, visitors can also enjoy a free Spring Ranger program that guides participants through key moments and locations throughout the battlefield. The kiddos can enjoy a field trip or history lab when you sign them up for a session any time throughout the school year.
Pensacola, Florida
The largest of its kind, the National Aviation Museum houses more than 150 aircraft from the Coast Guard, Marine Corps, and Navy. Explore over 350,000 square feet of interior exhibit space surrounded by 37-acres of exterior grounds. Take a ride on a full-motion flight simulator and take on the skies alongside the famous Blue Angles in a seven-story-high theater with immersive 4-D special effects. Military history buffs can also comb through memorabilia displays, including flight uniforms, logs, and vintage equipment.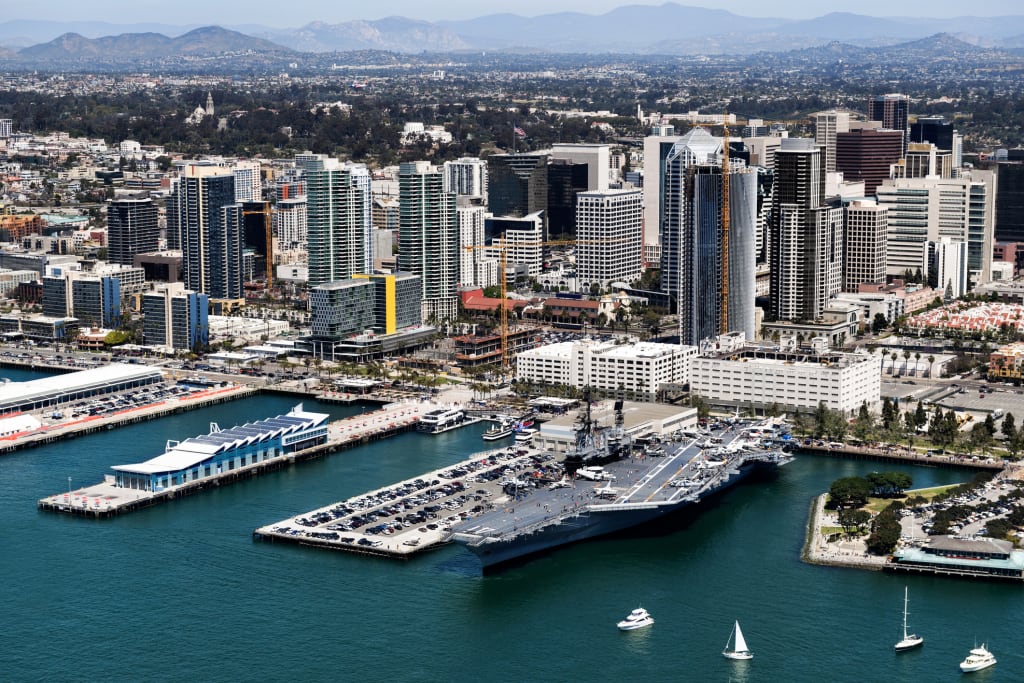 San Diego, CA
This historic aircraft carrier is now a permanent museum and easily one of San Diego's finest travel gems. Board the carrier to explore over 60 immersive exhibits including the details of daily Naval life, a peek into the chow hall, and an interactive flight simulator on board. This waterfront museum brings a one-of-a-kind experience with a stunning waterfront view. If you're looking to make a full road trip out of your visit to San Diego, check out our complete travel guide to inspire your itinerary!
Kansa City, Missouri
Cross a stunning glass bridge towards a field of over 9,000 red poppies representing lost combatants lost in the Great War. This museum preserves the history and personal accounts of World War I. Exhibits include an interactive portrait wall of American heroes, a chronological timeline of the war's events, and an "Immersion Gallery" that regales true battlefield stories with massive installations and walkthroughs. Here you can also see the Liberty Memorial which serves as a "beacon of freedom and a symbol of the courage, patriotism, sacrifice, and honor of all who served in WWI."
New Orleans, Louisiana
Explore the timeline of World War II through immersive exhibits highlighting the roles of every man and woman involved from world leaders to everyday civilians. Exhibits are sectioned by areas including the Road to Tokyo, Road to Berlin, and the Arsenal of Democracy where you can witness towering tanks, trucks, and aviation catwalks. Tom Hanks narrates an incredible film, "Beyond All Boundaries" in an immersive panoramic theater with special effects. Book a reservation at BB's Stage Door Canteen where you'll be surrounded by patriotic memorabilia and treated to entertainment.
Must-See Military Monuments and Memorials
Arlington, Virginia
Based on a Pulitzer Prize-winning photograph by Joe Rosenthal, this iconic monument is recognizable to every American. This 75-foot tall statue depicts a group of six Marines toiling to raise an American flag in Iwo Jima in 1945. President Dwight D. Eisenhower dedicated this memorial to the U.S. Marine Corps personnel who laid down their lives defending the United States through the years of World War II.
Chicago, Illinois
This towering monument was designed to honor the achievements of the 8th Regiment of the Illinois National Guard of World War I. This was an African American unit that bravely served in France during the Great War. It has been standing in Bronzeville since its initial dedication in 1928. The Victory Monument is one of nine historic structures in the Black Metropolis-Bronzeville Historic District, providing plenty of national heritage to discover and appreciate. This area is also deeply rooted in adoration for art, serving as plenty of museums, installations, and local vendors.
Washington, D.C.
Another iconic site, this memorial commemorates every fallen and missing-in-action soldier of the Vietnam War. This site is made up of three sections: The Memorial Wall, The Vietnam Women's Memorial, and the Three Soldiers Statue. The wall stretches out to almost 300 feet, listing the 58,000 names of soldiers in order of date of casualty. The 265,000 women who served (many as nurses) are honored with a bronze statue. The Three Soldiers memorial celebrates the camaraderie between military troops coming from different backgrounds across the country as they served their tours of duty.
Washington, D.C.
This memorial is dedicated to the 5.8 million Americans who served in the United States armed services throughout the Korean War. It can be found near the Lincoln Memorial. Nineteen stainless steel statues of combatants in ponchos are depicted throughout a juniper bush field. Standing at around seven feet tall with life-like emotion and features, It's easy to pause and ponder the thoughts of the represented soldiers that were called to combat far from home.
Arlington, Virginia
This stunning memorial honors the 3 million women who took an oath to help defend America through history. It houses exhibits, a film, and a Memorial Register that preserves the stories of over 258,000 women that served our country. The memorial is designed with a neoclassical curved wall, a reflecting pool, and an educational center that covers visitors with a roof of glass tablets inscribed with quotes by and about the awe-inspiring women who served to defend our nation. This stunning site is an absolute must-see!
Whether you're lounging at the campground or wandering to a new destination, check out our Tips & Tricks for Documenting Your Travel Experiences to learn how you can capture your finest moments in the great outdoors.