Can you believe the 4th of July is less than a month away? If you're looking for simple ideas to elevate your RV space and a fun menu for you and your friends (while social distancing of course), we're going to show you how to throw the ultimate 4th of July gathering without breaking the bank. From a festive, easy to make American flag balloon display to your very own movie set-up, we're certain you, your kids and friends will love these fresh and innovative decorative ideas!
If you're also looking for menu inspiration, we've got some tasty dishes to add to your list. From 100% kid-approved sides to Independence Day nachos, as well as tons of side dishes that are filling enough to feed the entire campground, there's something for everyone. Grab the grill and get ready to satisfy your stomach this July holiday! Check out our tasty dishes and decoration ideas below.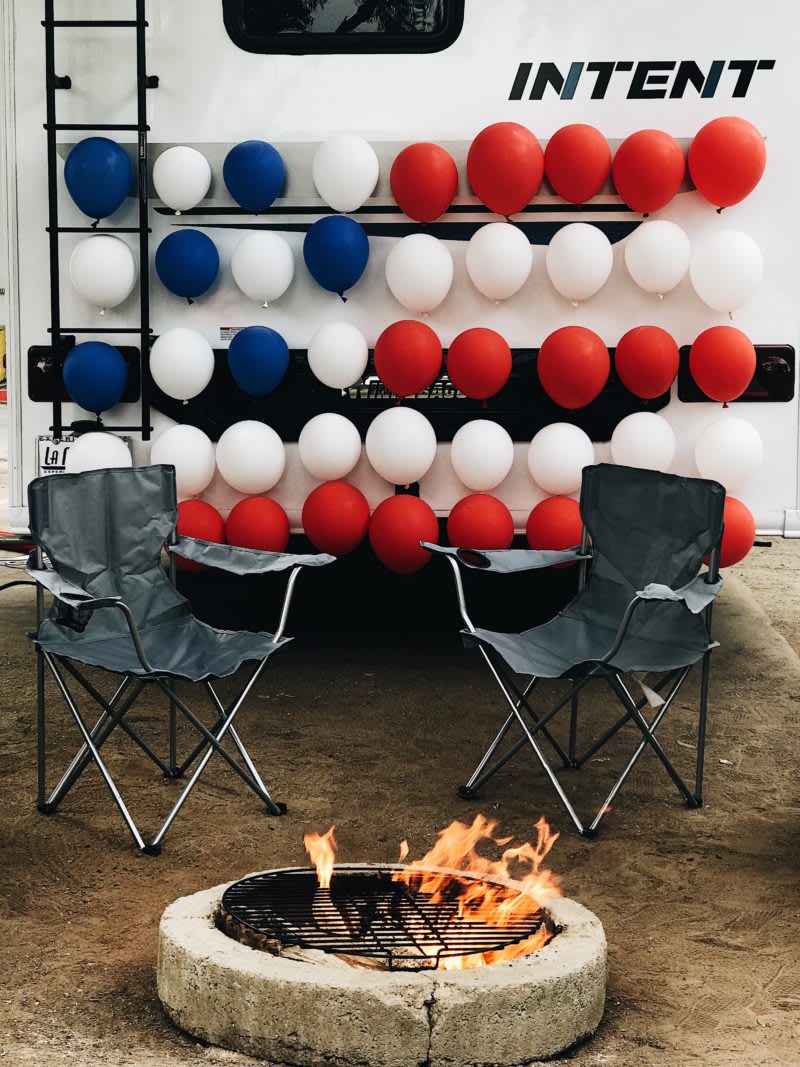 DECORATION IDEAS:
AMERICAN FLAG BALLOON DISPLAY
This American flag display is a beautiful way to show your patriotism. All you need is red, white and blue balloons and some tape! To make it extra fun, have a balloon blowing contest with the kids and set up your DIY flag on the back of your RV as we did with our Winnebago Intent.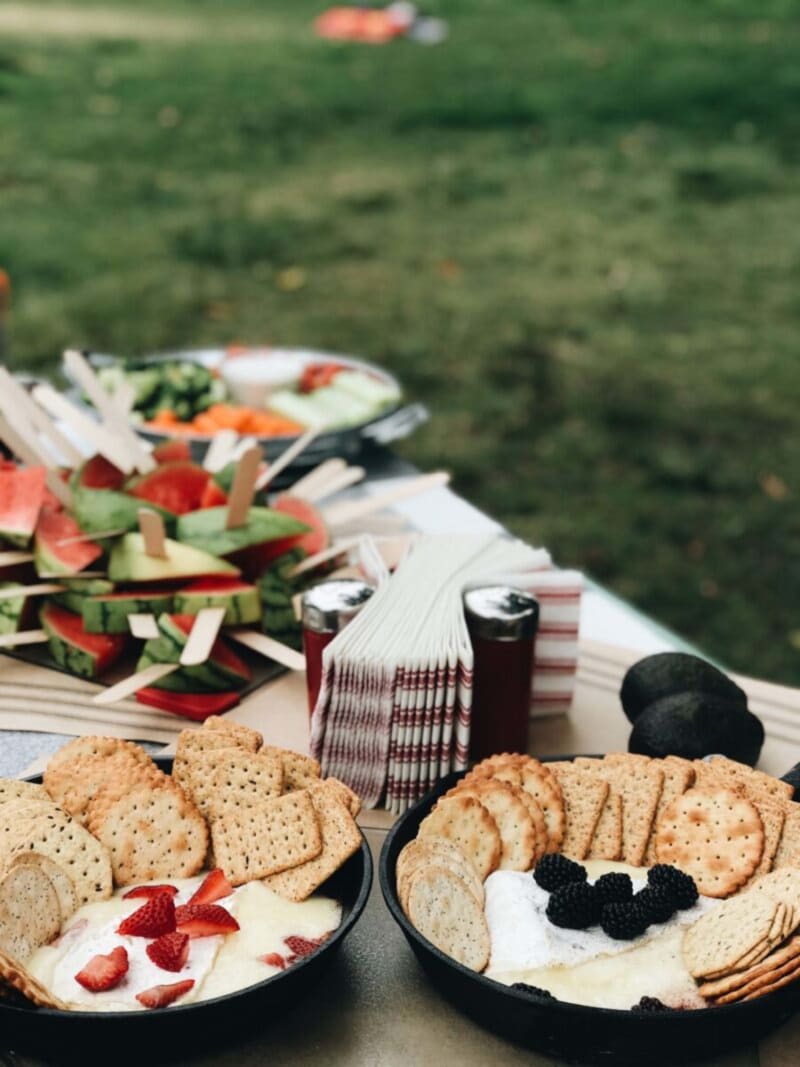 PICNIC TABLE HOLIDAY SET UP
Take our ideas and then run with them. Make your set up your own by incorporating a few of our festive touches. From food displays to table cloths, there are tons of ways to make your table feel like the ultimate 4th of July set-up.
Here's what you'll need:
– Festive table cloth, silverware, plates & napkins: Target is an excellent source for July 4th decorations.
– Popsicle sticks & watermelon: Make your own watermelon pops!
– Skillet, cheese and crackers: DIY fondue over your campfire for a tasty appetizer.
– Veggie tray & ranch dressing: For dipping of course.
– Fruit cups: To balance out the inevitable kids' sugar high!
– Sparkling water: Great for both kids and adults.
– Tongs: For serving!