It's almost that time of year when we get to celebrate the most precious corners of our country – National Park Week! These seven days are dedicated to celebrating the gorgeous lands that outdoor enthusiasts across the United States have adored and explored for generations. From April 16th through April 24th, all 59 National Parks will be hosting special events, programs, and even some digital experiences! Whether you're looking for a near or far destination to take your RV, these national treasures are calling to be your next stop. It's a perfect time of year to cross some National Parks off of your RV travel bucket list – so to help you get started, we're bringing you all of the know-how of this special time of year.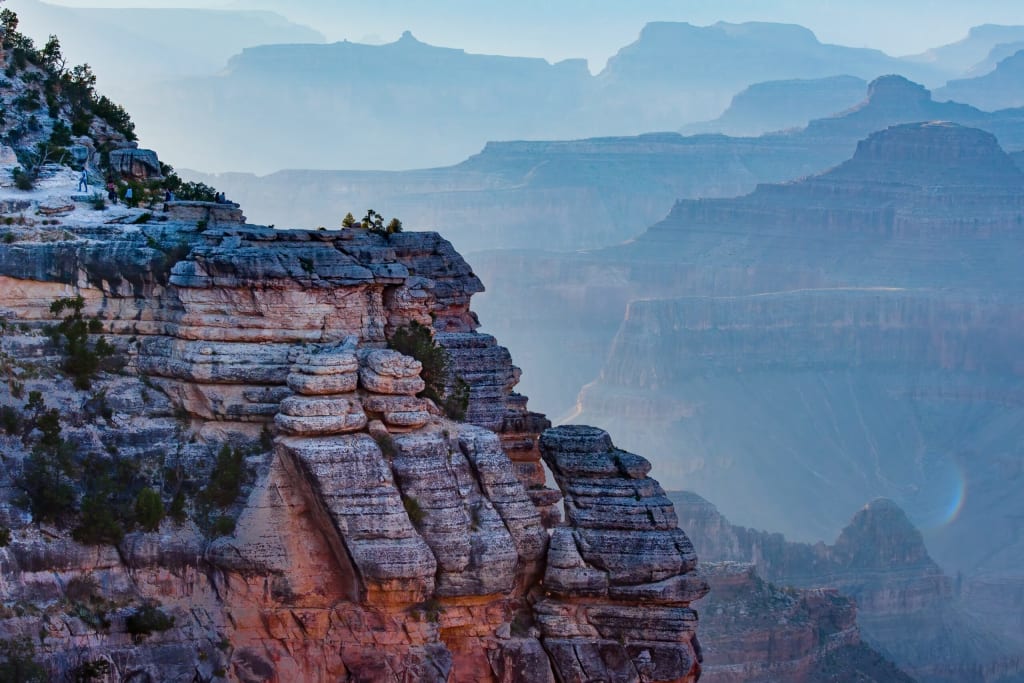 NATIONAL PARK WEEK
• When: April 16 (Saturday) – April 24 (Sunday)
• Where: All 59 of America's National Parks
• What You Need to Know: You can visit any National Park for free for one day! Courtesy of the National Parks Foundation. Keep in mind, this once-in-a-year opportunity tends to bring in the crowds. To help mitigate, be sure to arrive at your destination park early in the day. If you're unable to get away, you can still enjoy some serious natural beauty by taking a virtual tour provided by the National Parks Foundation!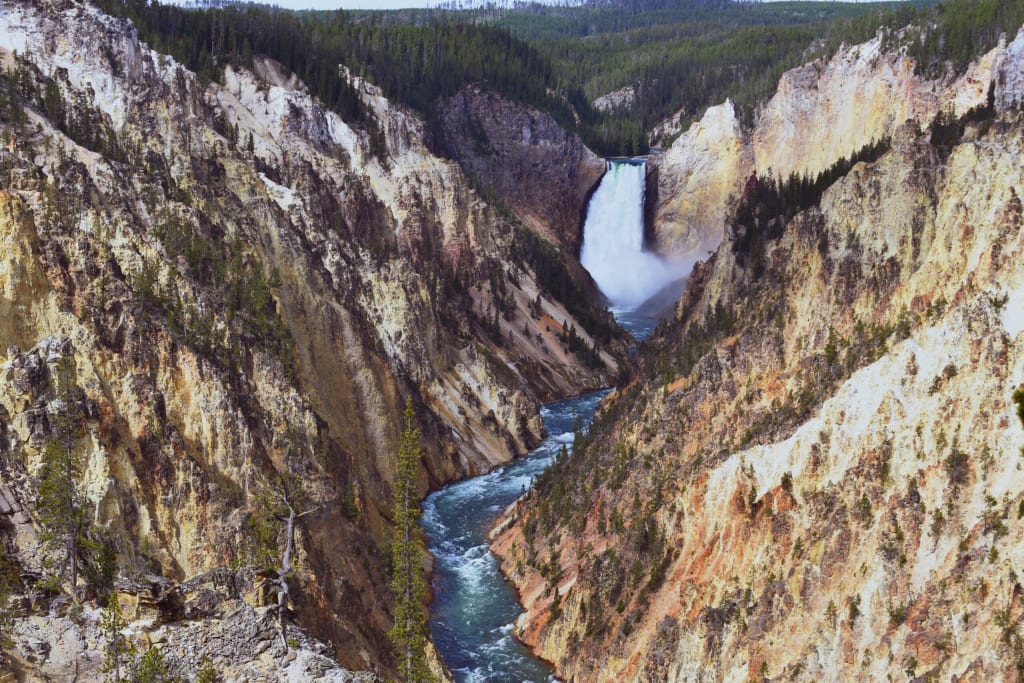 THEME DAYS:
April 16: sPark Discovery
National Parks across the country are hosting a fee-free for explorers to discover something new at a park that is either close to home or across the travel map. There's always something to experience, whether you're stopping by a personal favorite park or one you've yet to visit.
April 17: sPark Creativity
Celebrate art inspired by some of the most stunning views provided by our beloved national parks. This day is an absolute treat for those who love to support local artists.
April 18: sPark Collaboration
Discover the partnerships made with the National Park Service built by a mutual adoration for nature's finest. These partners are dedicated to the awareness and outreach of all 59 National Parks.

April 19: sPark Innovation
Take a peek at the latest technology designed for the conservation and preservation of the lands we hold most dear while enhancing the visitor experience. You'll be surprised with what you'll find!

April 20: sPark Opportunities
Also known as 'Workforce Wednesday' this day is dedicated to celebrating the individuals that maintain our National Parks. This special day highlights employment opportunities available to nature-lovers and showcases partner organizations that contribute to the National Park experience.

April 21: sPark Preservation
It's all in the thematic name! Learn how the National Park Service works to preserve cultural, historic, natural, and recreational monuments across the nation. The organization serves internationally too! Discover how you can do your part in protecting our parks.

April 22: sPark Action
Landing on 'Earth Day' this day is focused on humanity's impact on the natural world and vice versa. Learn how you can help ensure a healthy outlook for our world, – fauna and flora alike!

April 23: sPark Curiosity
Every destination comes with a story. Explore the importance of our preserved parks, whether it be historic or simply a natural phenomenon. Follow your curiosity to discover the origins of a landscape that draws your adventuring eye.

April 24: sPark Memories
This special day is all about sharing your captured memories and traditions at national parks. Take part in the community by regaling your treasured moments at your favorite parks. While we all love telling a great story, you may also be inspired by a fellow traveler to try something bold and new!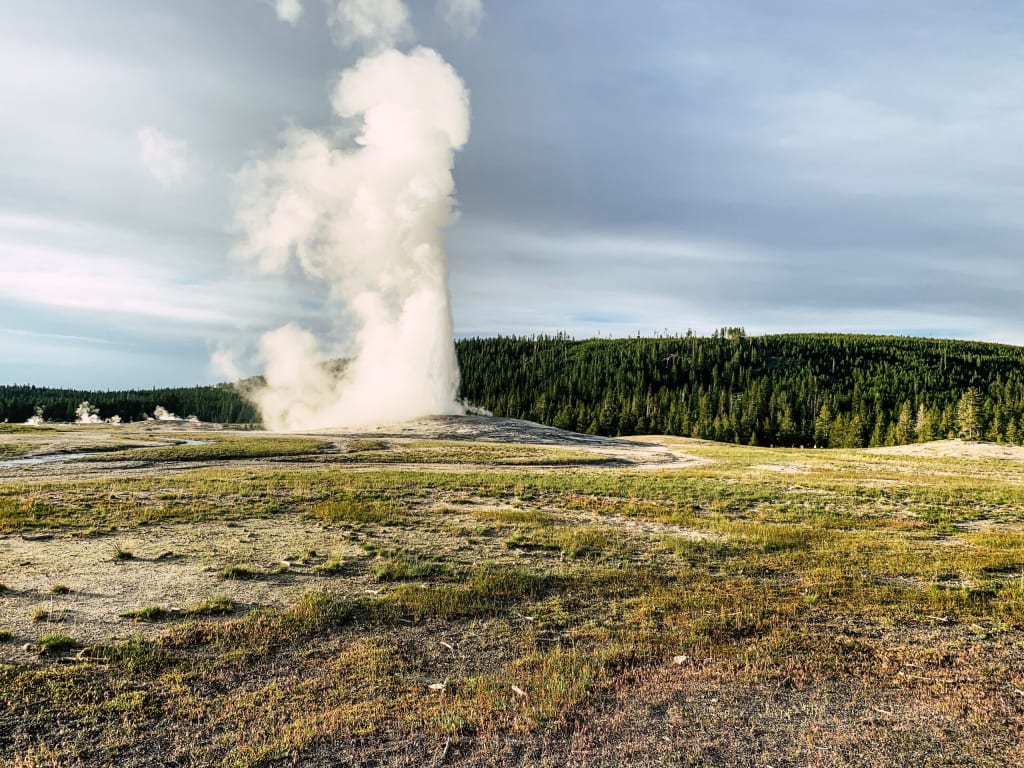 National Park Guides to Inspire Your Next RV Getaway
• Top National Parks That Allow Pets on Trail
This is a must-read for RVers with pets. While most National Parks are pet-friendly, here you'll discover the best of the best for an unforgettable outing with your furry companion.
• Tips and Tricks for Visiting National Parks
Get the scoop on everything you need to know before you go, whether it's your first time at a park as an RVer or your one-hundreth time. These quick tips will help you ensure you're getting the most out of your park visits.
• An RVer's Guide to All 59 National Parks
Do you have a handful of specific national parks on your travel list? This guide brings you all of the must-know details for each and every one! From where to stay to spots you won't want to miss, we've covered each national park in detail.

• Least Visited National Parks
If you're looking to avoid the crowds and wish to discover a park that doesn't get so much foot traffic, we've got you covered. Sure, Yosemite, Yellowstone, Grand Teton and Glacier are brilliant by their own right, but you'll be pleased to see what the less visited parks have to offer.
Are you an RVer with kids getting ready for the adventure of a lifetime? While the road is yours to share with the young ones, there's plenty to consider taking along with you to make every moment as comfortable as your permanent home. Check out our guide on What to Pack When Full-Time RVing With Kids to learn more! We're sharing master tips from seasoned RVer Laura Georgieff!