Get ready to celebrate every outdoor enthusiast's favorite time of year, National Park Week! Each April, for one full week, all 59 National Parks throughout the country offer special events, programs, and digital experiences. This 2021, from April 17th -25th, our national treasures are calling on all RVers. Celebrate by hopping into your home on wheels and revisiting your favorite national park or head to one you've always wanted to see. Below are the details on how to celebrate the week as well as a gallery of some of our favorite national parks to get you inspired for your road trip. We hope to see you out in nature!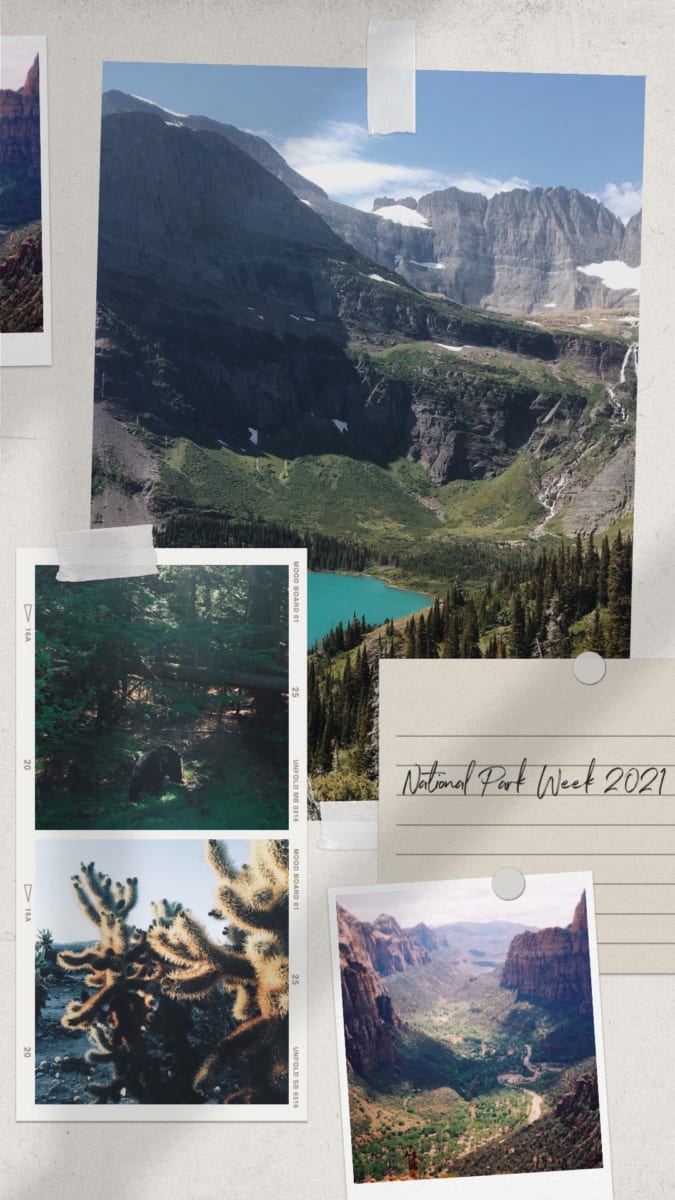 NATIONAL PARK WEEK DETAILS
Dates: Saturday, April 17 – Sunday, April 25, 2021
Where: All 59 National Parks that you can also explore digitally by clicking here.
What you Need to Know: The National Parks Foundation, America's official charity of our national parks, makes exploring our nation's treasures accessible to all by waiving all park fees for one day. With this great opportunity comes crowds. Go to your park early, bring provisions and remember that you're getting to experience these stunning places for free so be mindful to practice the principles of Leave No Trace while exploring the park.
U.S.A NATIONAL PARK PHOTO GALLERY – All photography by @helloamerica
SPECIAL EVENTS
April 17 – Park RX Day
April 18 – Volunteers In Parks (VIP) Sunday
April 19 – Military Monday
April 20 – Transformation Tuesday
April 21 – Wayback Wednesday
April 22 – Earth Day
April 23 – Friendship Friday
April 24 – Junior Ranger Day
April 25 – BARK Ranger Day
HOW TO PURCHASE AN ANNUAL NATIONAL PARK PASS
If you haven't purchased your annual America the Beautiful National Park Pass, now is a perfect time. This $80 pass is valid for 12 months from the purchase date and allows you free entry into all USA national parks. If you're over the age of 62, you qualify for a Senior Pass. The Annual Senior Pass is $20 or you can opt for the $80 Lifetime Senior Pass. Click here to order yours today.
Are you adventuring during national park week? We want to hear from you. Leave us a comment in the section below sharing where you'll be headed to celebrate NPW and you could be featured on our La Mesa RV Instagram.