Top Spring RV Trips
Spring is upon us! As we transition into March, let us look forward to warmer temperatures and longer days. This special season is often seen as a time of growth and renewal, a common metaphor for better times ahead. Today we apply this idea to the open road as it calls to all RVers. If you're a traveler who has been holed up this winter and are itching to get outside in hopes of experiencing something new, we invite you to check out our top six spring travel destinations below.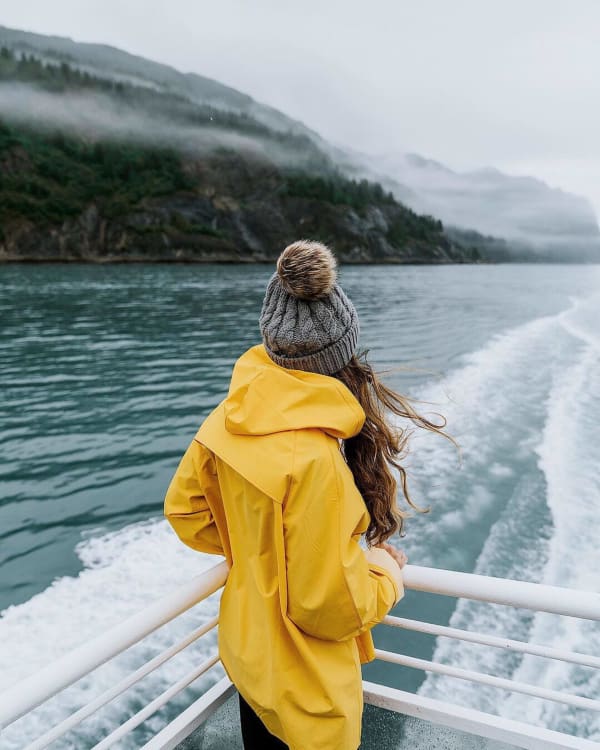 Photography: @reneeroaming
Location: Glacier Bay National Park, Alaska
Glacier Bay is stunning. The 700 mile coastline is backdropped by ice-caped glaciers and reamins one of our country's most wild and sacred places. From emerald forests to terrestrial wilderness this land is full of wonder. Enjoy the world's most majestic creatures on a whale watching tour, hike Beach Trail to see moose, bears and porcupines, or take a sea kayak tour to discover the area by water. You will never bore (but could very well tire) while in Glacier Bay.
Spring RV Trips: Late April through May
Where to Stay: Caribou RV Park
Photography: @kylekotajarvi
Location: Big Sur, California 
Merely driving the rugged stretch of Highway 1 is enough to please all Spring travelers. The views from your Winnebago along California's coast are incredible and worth every winding turn. RVers alike will fall in love with each seaside cliff and misty coastline vista they come in contact with. When in Big Sur you must check out the iconic waterfall at McWay Falls. Next hike down to Pfeiffer Beach to dip your toes (it's chilling water so if you brave more than a foot we are highly impressed!), and grab a bite at the delectable Big Sur Bakery. If you're interested in town history we suggest you swing by Henry Miller Memorial Library.
When to Visit: March – May
Where to Stay: Fernwood Campground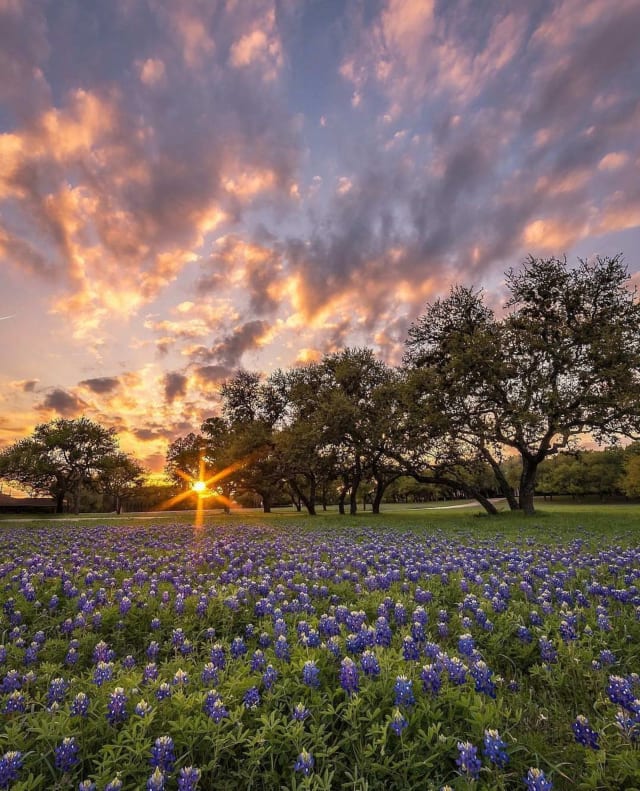 Photography: @jmooreoutdoorphoto
Location: Texas Hill Country, Texas 
We chose Texas Hill Country as one of our ideal Spring destinations for its history, events and Bluebonnets. This years Piney Woods Wine Festival (can you say Cowboys and wine?) takes place May 11-12th and is not to be missed. While Bluebonnet locations vary from year to year, we believe you'll have a good chance at catching them in Georgetown as it was an excellent area to view blooms in 2017. Check out Big Bend Brewing Co for libations and the iconic Rodeo Austin (March 10-24) whose catchphrase "Where Weird Meets Western" lives up to its name.
When to Visit: April
Where to Stay: Garner State Park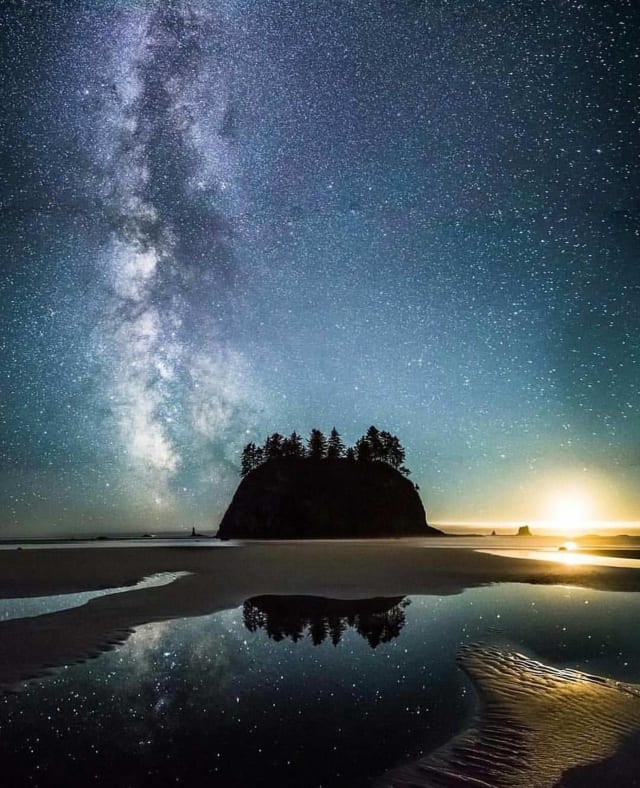 Photography: @t.w.i.l.l.i.a.m.s
Location: Spring RV Trips Olympic National Park, Washington 
Olympic National Park is the Pacific Northwest's shining jewel. The isolated area is ideal for those Spring RV Class A travelers looking for a serene outdoor experience. The parks diverse ecosystem encompasses nearly one million acres. From high mountain peaks to to lush rainforests, there's something for everyone. Take a hike down to Second Beach where you can enjoy a beach bonfire and collect driftwood or kayak on Lake Crescent. 
When to Visit: May
Where to Stay: Olympic National Park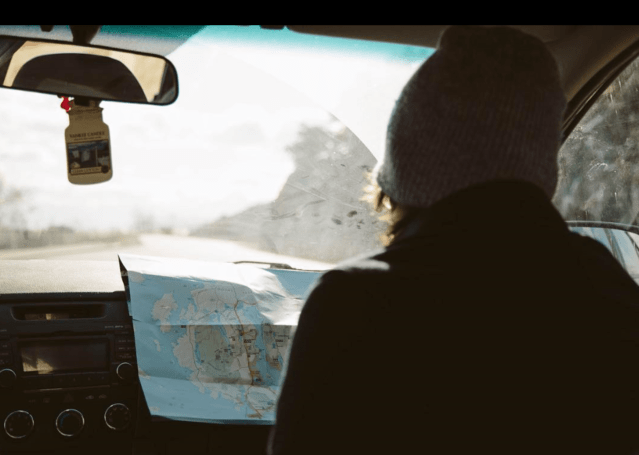 Photography: @brandibrooksphoto
Location: Acadia National Park, Maine
Oh Acadia and your 47,000 acres on the Atlantic coast, you are so desirable. Primarily located on Maine's Mount Desert Island, this National Park is a national treasure. From hiking to biking and boating, your spring travels will surly be full of adventure. Looking for a more relaxed motorhome tour this Spring? We recommend taking your Fleetwood over to Bar Harbor. This tiny seaside resort on the northeast side of Mount Desert Island offers local shopping, dining, golfing and sightseeing. Acadia has something for every type of traveler.
When to Visit: April – May
Where to Stay: Bar Harbor Campground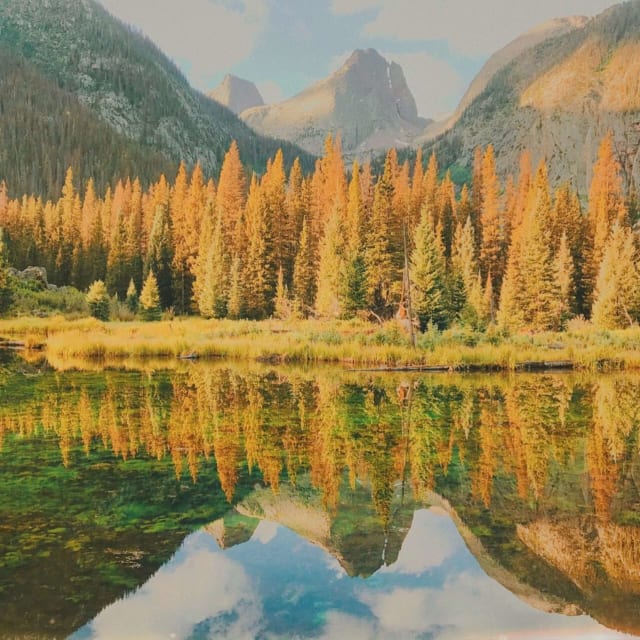 Photography: @amongthepine
Location: Spring RV Trips Durango, Colorado
Durango is ideal for those looking for a "western" Spring destination. The area offers Skiing, Snow Tubing, and Cross Country Skiing for the thrill seekers. There are also options for Sleigh Rides and Snowshoeing if you're more of a low key adventurer. Leave your Tiffin at the campground and experience the Durango & Silverton Narrow Gauge Railroad. The 136 year old train winds through breathtaking canyons and wilderness unique to Durango's landscape. Bring your Tiffin in early March make sure you check out the annual Durango Independent Film Festival, a state favorite.
When to Visit: March – May
Where to Stay: Alpen Rose RV Park