From amazing beaches, blue-water beauty, outstanding natural locations to busy city life, Florida has become a favorite for many, especially during the spring months. But where should you stay? Though it will depend very strongly on what you want to do, there are many amazing campgrounds in Florida, from right at the heart of Disney to out in the boondocks. Below our favorite ten for you to check out next time you're in the sunshine state.
Mariana, Florida
Where to Stay: Florida Caverns State Park
Why We Love It: Though Florida and caverns may not seem like a common combination, Florida Caverns State Park makes a great option if you'd like some cooler fun this summer. In many locations on the tour, you can see some of the chisel marks made by the Civilian Conservation Corps workers nearly a century ago as they made the passageways taller for visitors to be able to walk upright. The campground includes the usual amenities of a state park, with the opportunity to do horse camping – something that can be difficult to find at most Florida RV parks, allowing your four-legged friend list to expand significantly.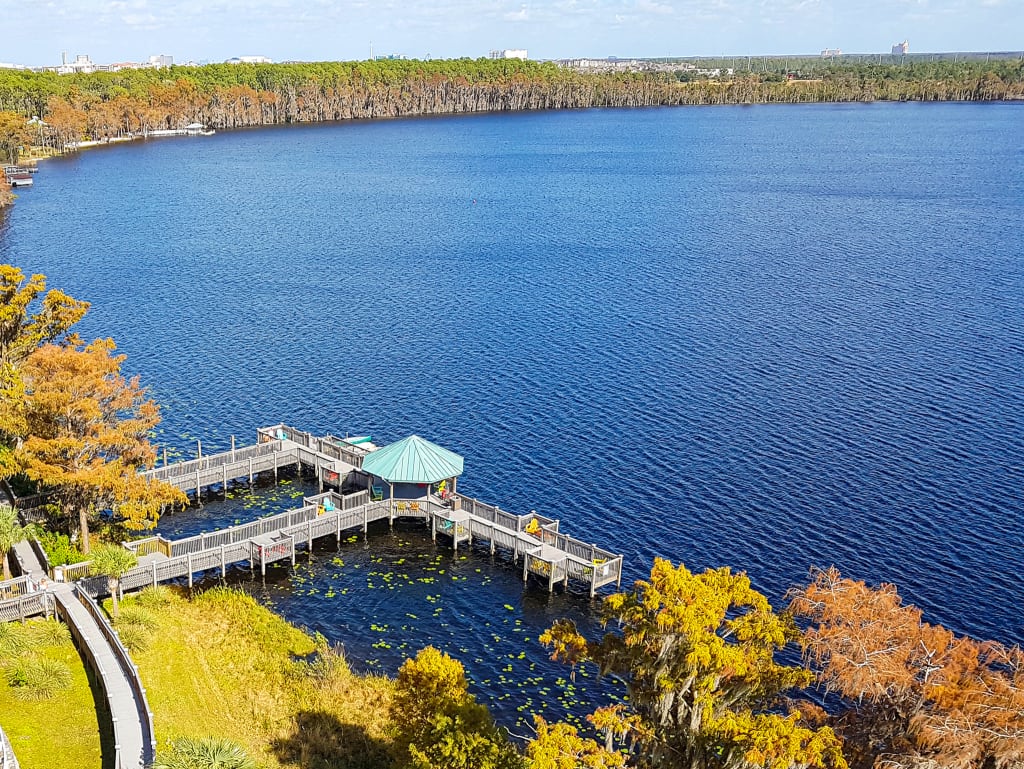 Lake Buena Vista, Florida
Where to Stay: Disney's Fort Wilderness Resort
Why We Love It: Disney and camping: this resort combines what many consider to be the top gems of Florida. It includes lakeshore vistas as well, adding the third part of any Florida vacation trifecta: beaches. Though you might expect anything Disney to be overdone and artificial, Fort Wilderness really is a natural paradise tucked into the heart of Orlando. Enjoy horseback riding, archery and canoeing while still getting Disney experiences with an outstanding waterslide, pool and hot tub. Fast access to the best of Disney, Universal and all else Orlando has to offer is just a short hop away.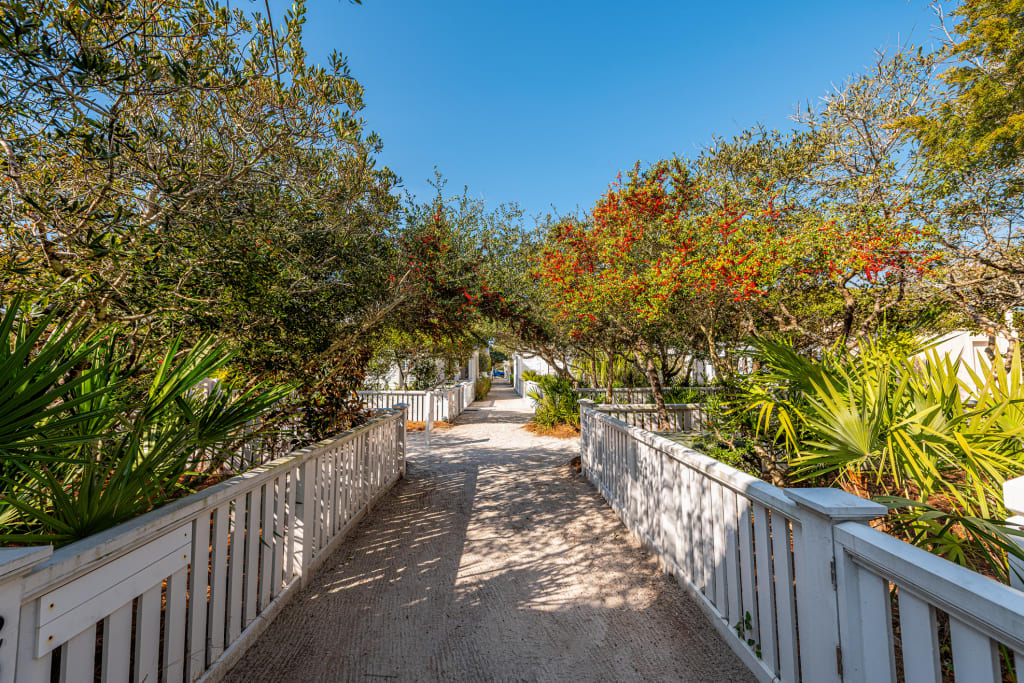 Santa Rosa Beach, Florida
Where to Stay: Topsail Hill Preserve State Park
Why We Love It: Emerald and turquoise Gulf waters stretch out from the pristine sail-shaped sand dunes, while the rare quartz sand protects freshwater dune lakes that teem with wildlife. Discover some of the 13 imperiled species that call the state park home, while enjoying walks that take you from sand dunes to scrubland to old-growth pine forests. Biking, geocaching, hiking, swimming and fishing are just some activities you can partake of in the state park, with full hookups, swimming pool, heated and air-conditioned bathhouses, all HD cable, shuffleboard, and more.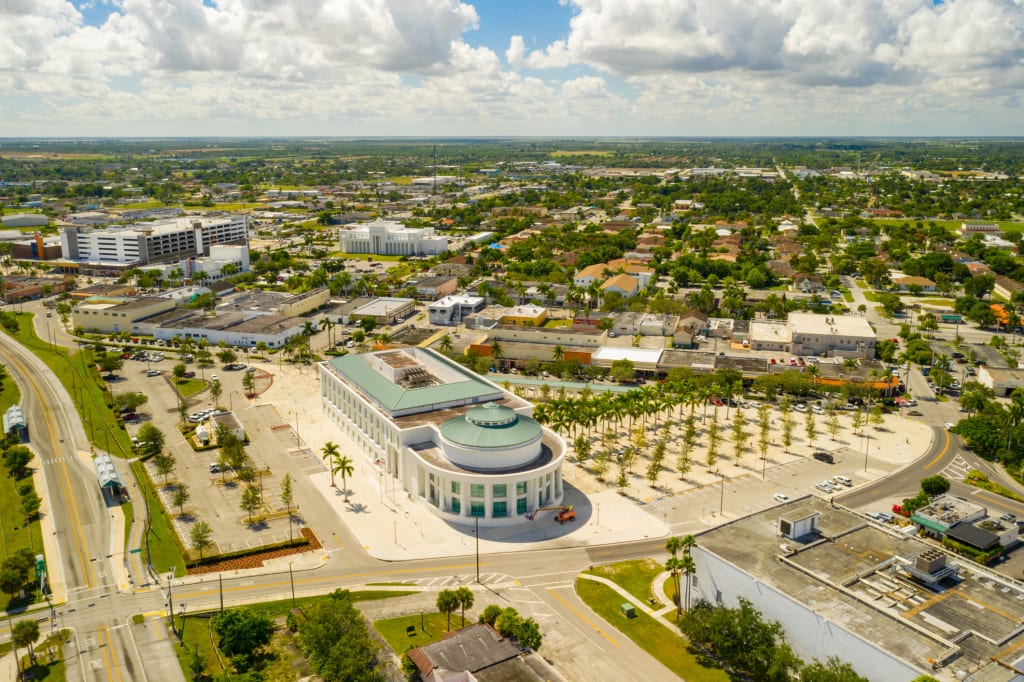 Homestead, Florida
Where to Stay: Flamingo Campground
Why We Love It: For an outstanding Everglades experience, Flamingo Campground delivers solid results. As part of the National Park Service, it's focused on minimizing the footprint we leave on the Earth, from solar showers in the bathhouse to an amphitheater for ranger programs to teach you about the park. Hiking and canoe trails abound, while saltwater fishing opportunities are plentiful. Located 38 miles south of the Homestead entrance to the park, you'll be truly immersed in the middle of nature, providing you with an amazing experience to cherish.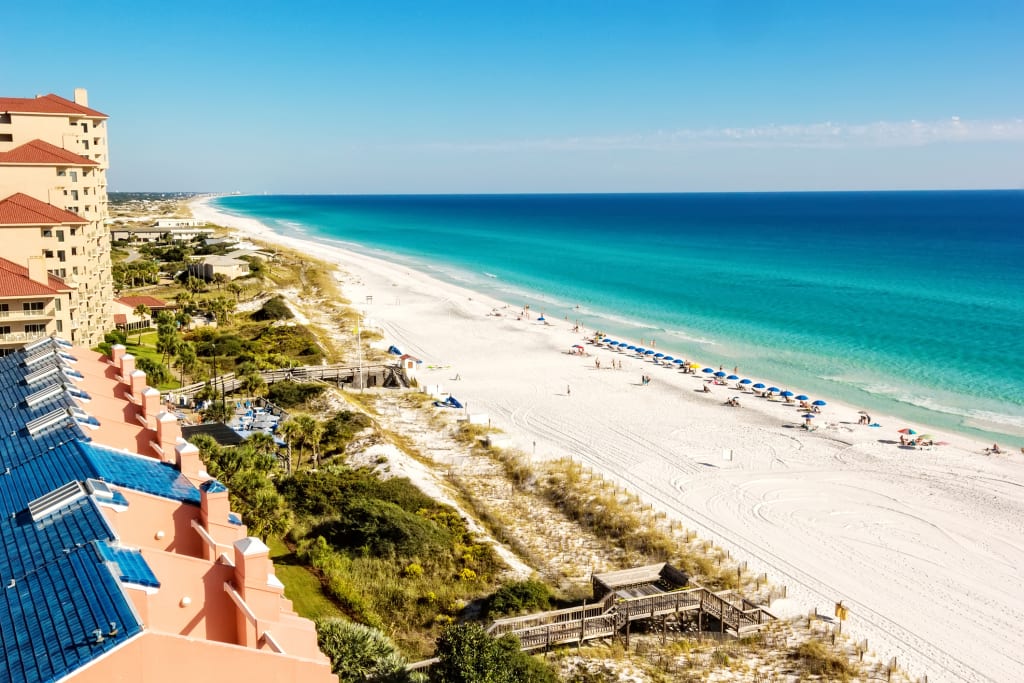 Miramar Beach, Florida
Where to Stay: Camp Gulf
Why We Love It: With water slides, pools and an amazing beach experience, Camp Gulf provides a great opportunity to get into the heart of the Destin area. The campground has 19 restaurants within 3/4 of a mile, making it easy to get out and get some amazing food, while many other activities are just a short drive away in Destin. It's currently under an ownership change, which is why the link above currently points to Trip Advisor, but you can find the website here once it comes back up. Great opportunities to grill out and enjoy the sunshine, while the clean beach and pool are great locations to hang out and enjoy the water for a quiet, relaxing day.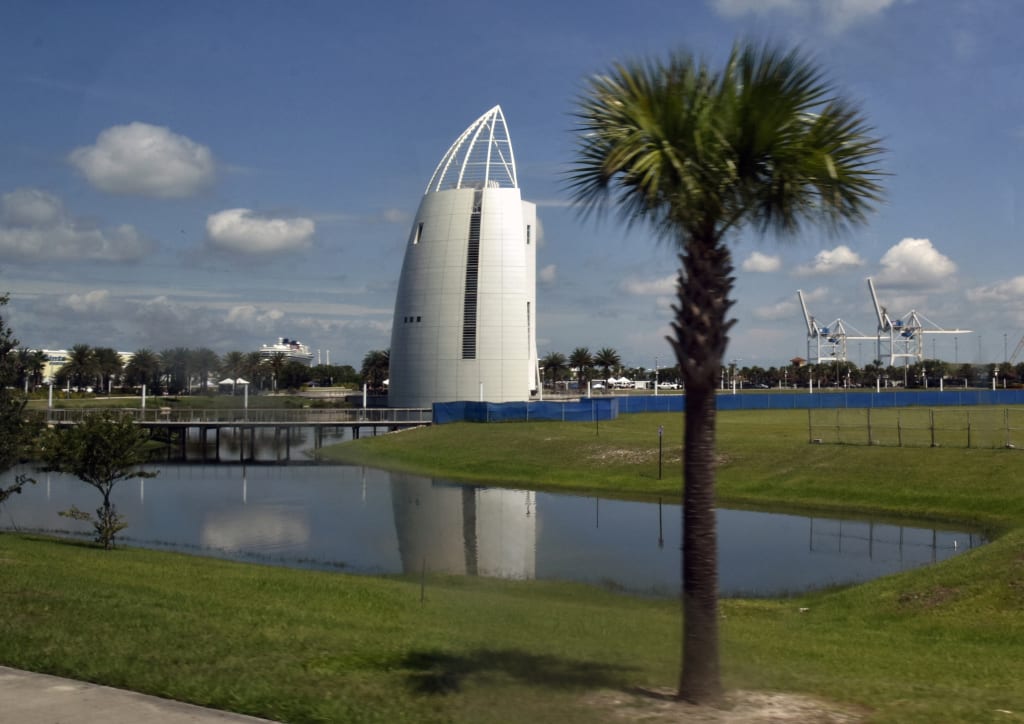 Cape Canaveral, Florida
Where to Stay: Jetty Park Campground
Why We Love It: As a part of Port Canaveral, Jetty Park provides a great base of operations for short cruises, Cape Canaveral, the Canaveral beachfront and wildlife areas, and so much more. From watching rocket launches to just taking it easy on the shore watching the wildlife, this campground provides a central location with plenty of amenities, including a fishing pier, a limited-hour campground store, a beach, bathhouses and similar amenities to enjoy.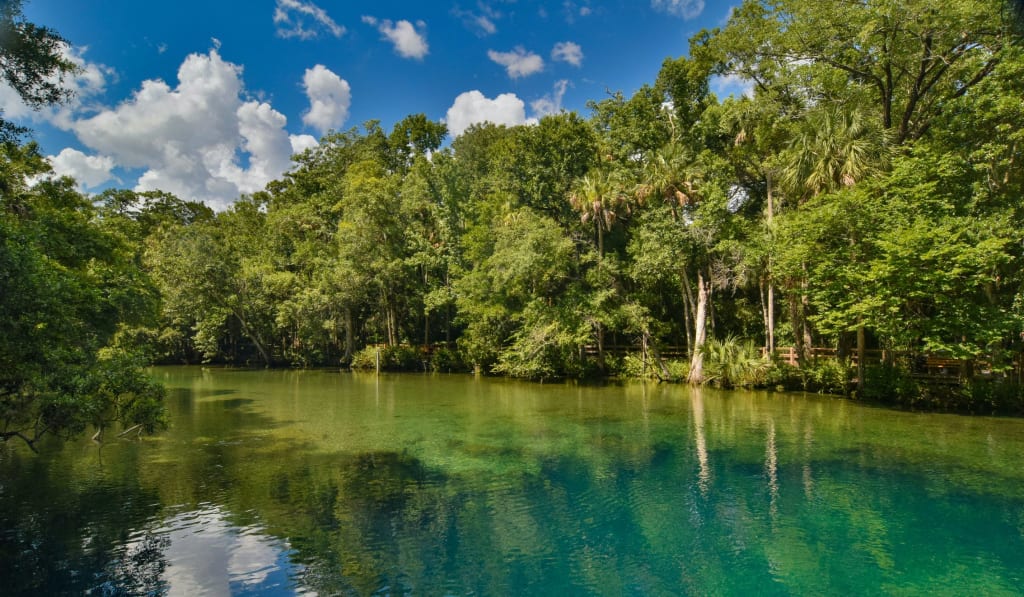 Homosassa, Florida
Where to Stay: Nature's Resort RV Park
Why We Love It: Swim with the manatees, enjoy some fresh- or salt-water fishing, rent a boat and dine at Nature's Resort's restaurant. Why go anywhere else? This outstanding Florida resort just provides a bit more than many other resorts, with arts and crafts, an arcade room, a heated swimming pool, dances, cookouts, potlucks and all kinds of activities to keep you moving. When it's time for a rest, kick back and relax on the huge deck, or just kick back in the enjoyment of your own oversized shaded site.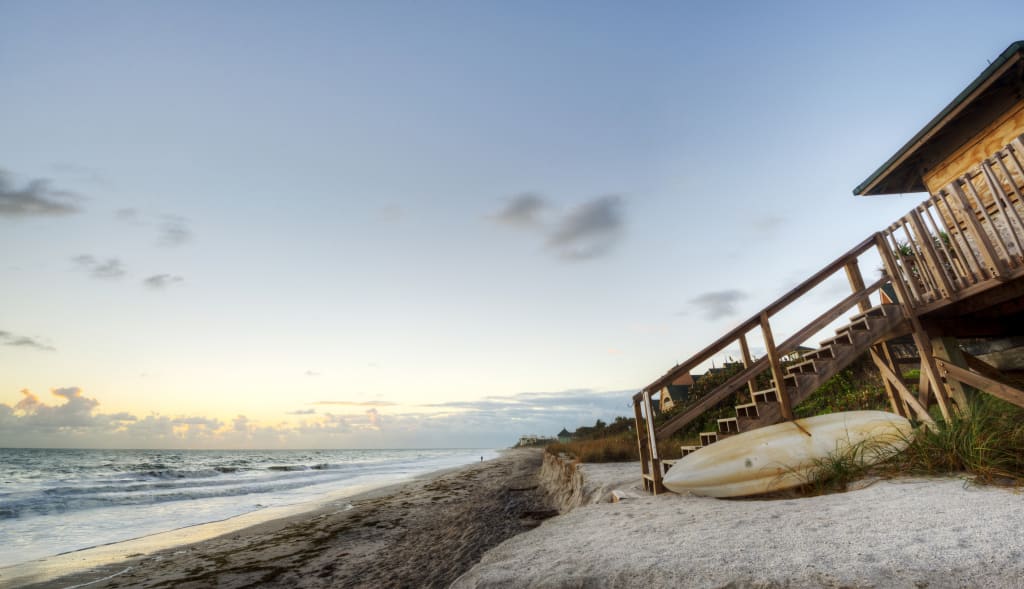 Sebastian, Florida
Where to Stay: Pelican's Landing Resort
Why We Love It: As a 55+ five-star RV resort, Pelican's Landing provides you with an easy, relaxing time without having to worry about kids screaming in the next campsite. Located on the Indian River Lagoon, the resort is nestled in a grove of century oaks and reflects the lazy, laid-back days of old Florida. See dolphins and manatees swimming in the lagoon, wake up to birdsong and breeze while enjoying the fresh air. Boat slips are available along with ramps and rentals, a fishing pier allows you to catch the freshest fish on the coast and a sunning beach awaits your relaxation.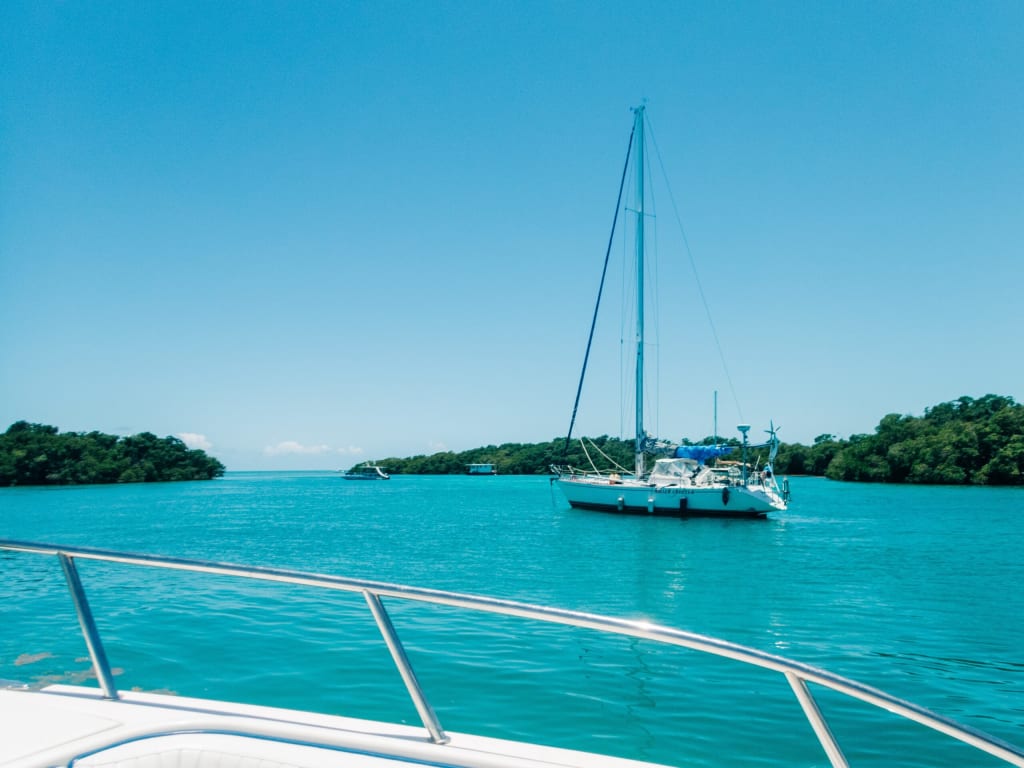 Key West, Florida
Where to Stay: Bluewater Key RV Resort
Why We Love It: Located in the beautiful crystal-clear turquoise waters of the Florida Keys, Key West is the southernmost point in the United States. At the junction of the Atlantic and the Gulf, the clear water provides you with great opportunities for all kinds of water sports, including snorkeling, diving, boating, fishing and so much more. But Key West is a destination unto itself, with museums, restaurants and markets to enjoy. The resort offers tiki huts on every lot, dog parks, high-speed internet, a temperature-controlled freshwater pool and everything you'd expect.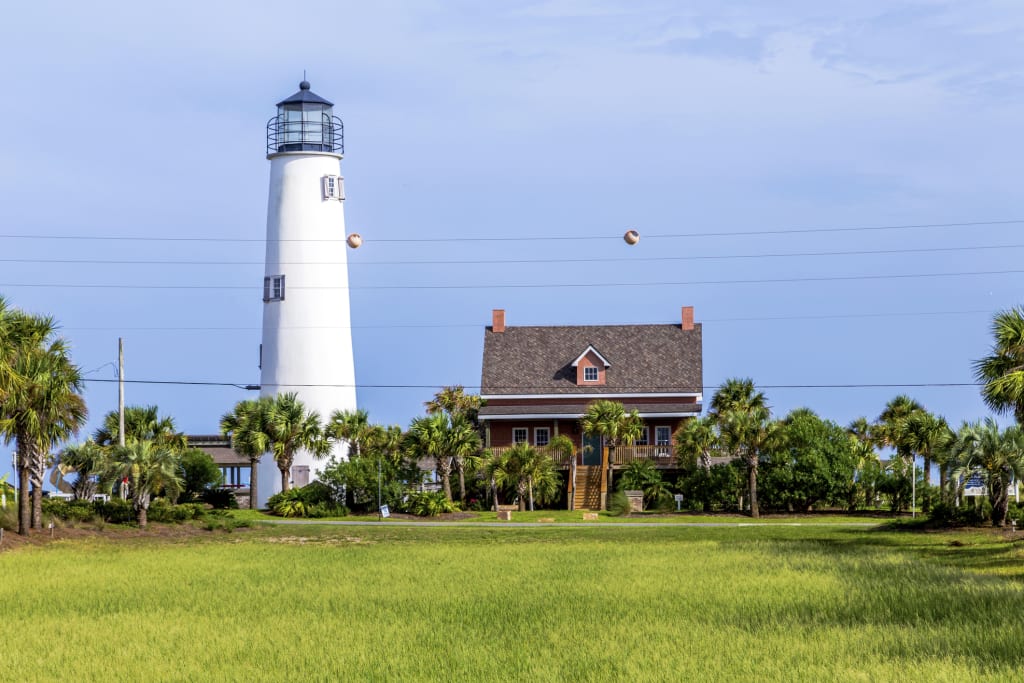 St. George Island, Florida
Where to Stay: St. George Island State Park
Why We Love It: St George Island provides a great place to enjoy the water while still being able to enjoy outstanding stargazing in the evenings. Though it's finishing up repairs from Hurricane Michael, most of the island is open for business, with the exception of the East End Special Use Area. Providing outstanding Gulf of Mexico sunsets, it's a favorite of anglers, swimmers, sunbathers, birdwatchers, boaters, naturalists, kayakers and people who enjoy similar activities.
These are, of course, only a few of the many campgrounds in Florida for you to enjoy, but we consider them to be some of the best. Have you stayed at any of these campgrounds? Are there some that we've missed on our list that you think should be included? Leave a comment in the section below and start a conversation!