One of the best parts of the RV lifestyle is the freedom it offers… and you can't spell freedom without "free." That's why so many RVers fall in love with boondocking, or free off-the-grid camping. Whether you crave peaceful scenery, stunning vistas, access to adventure, or all the above, boondocking lets you have it all. Also known as dry camping or primitive camping, boondocking simply means camping in a spot that does not offer water, electricity or sewer hookups. Just keep in mind that you must do your research before setting up camp, as regions and sites have their own rules.
Dry camping offers an ideal alternative to full hook-up camping — especially when campgrounds are crowded, full or closed. From coast to coast, here are some of the best boondocking locations across the USA.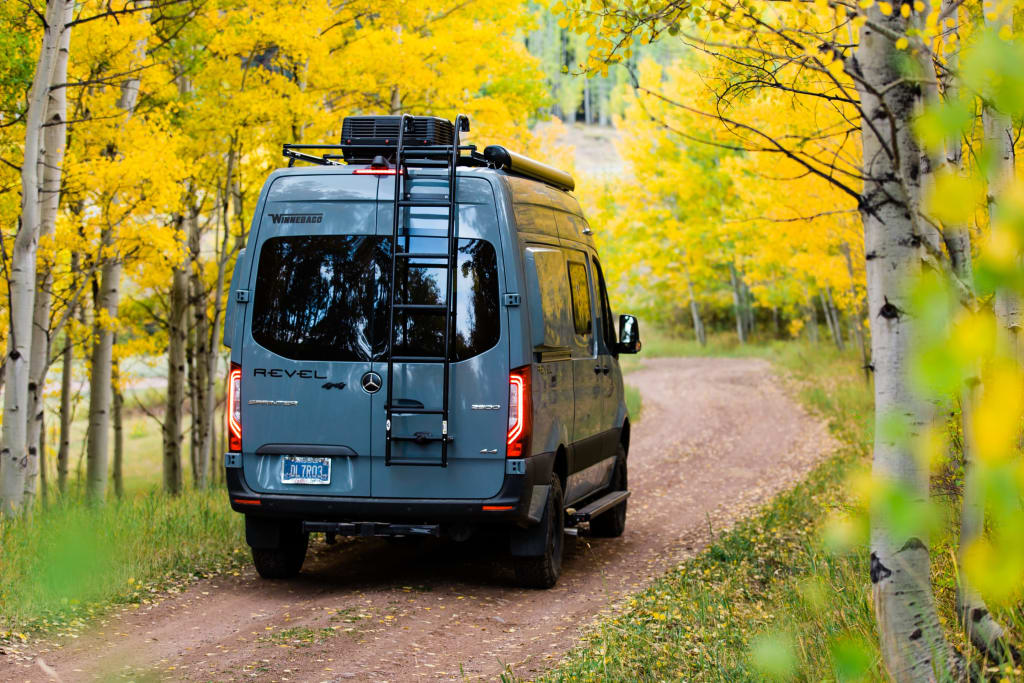 KOFA NATIONAL WILDLIFE REFUGE AND SCADDEN WASH, QUARTZITE | ARIZONA 
Drive through Quartzite in summer, and you may think you've entered a ghost town. But from fall through spring, this desert oasis comes to life as thousands of RVers descend to enjoy mild weather and abundant free camping sites. About 30 miles from town, the Kofa National Wildlife Refuge offers more than 665,000 acres of wilderness to explore. Dirt roads crisscross the refuge, and dry camping is allowed in almost all areas. Hike, bike or drive across miles of rugged mountain and desert terrain and enjoy the solitude.
If you want to stay closer to town (and take advantage of amenities such as laundromats, grocery stores and showers) claim a spot at Scadden Wash. Part of the BLM's dispersed camping area, you can stay at Scadden Wash for up to 14 days. While the wide-open desert scenery may lack trees, it does offer stunning views of the sunrise and sunset.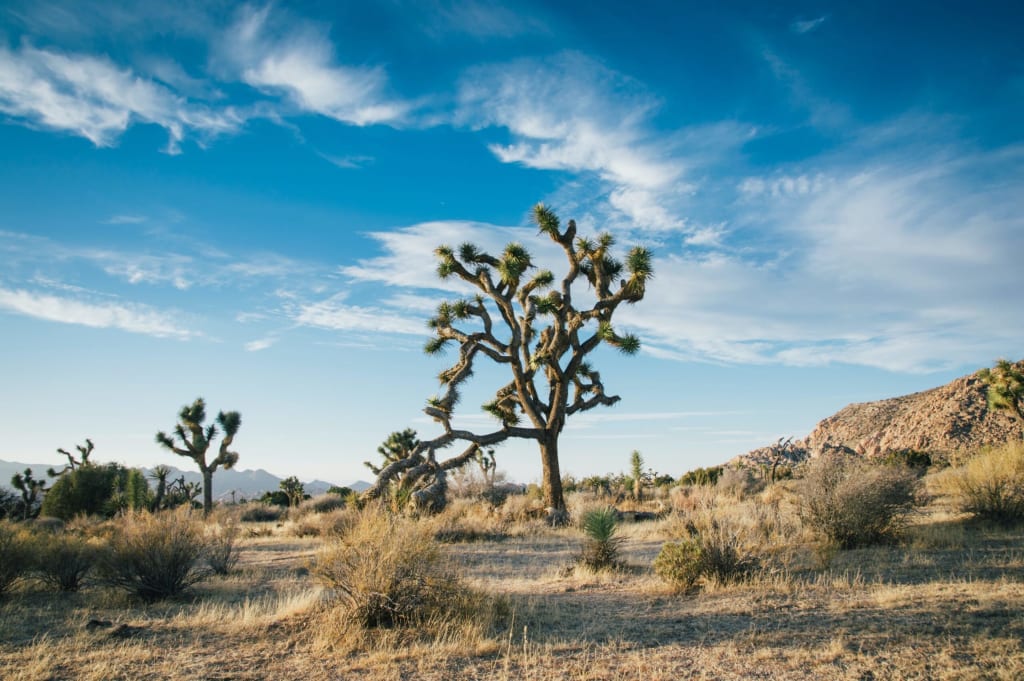 JOSHUA TREE NATIONAL PARK | CALIFORNIA 
Joshua Tree National Park is a popular destination for boondockers and traditional campers alike. If you want to try your hand at dry camping — and here, take "dry" literally — head to White Tank Campground. This stunning spot offers some of the best star-gazing in the country, so bring your telescope. White Tank is first-come, first-serve, and vehicles must be 25 feet or less. The campground has no water available, so be sure to fill your tanks in advance. Busy season in this desert region runs from November through May.
TWIN LAKES | COLORADO
Seeking solitude and scenery? Dispersed camping in Twin Lakes offers both. This stunning area, located near towering Mount Ebert and Mount Massive, offers plenty of dry camping in the hills above Twin Lakes. Hint: Look for open sites on the dirt roads that branch off CO-82. Experienced hikers can tackle Mount Ebert — one of Colorado's highest peaks at over 14,400 feet — or trek the Bartlett Gulch Loop Trail. Enjoy fishing, mountain biking and paddling on the lakes, or simply relax and marvel at the alpine scenery.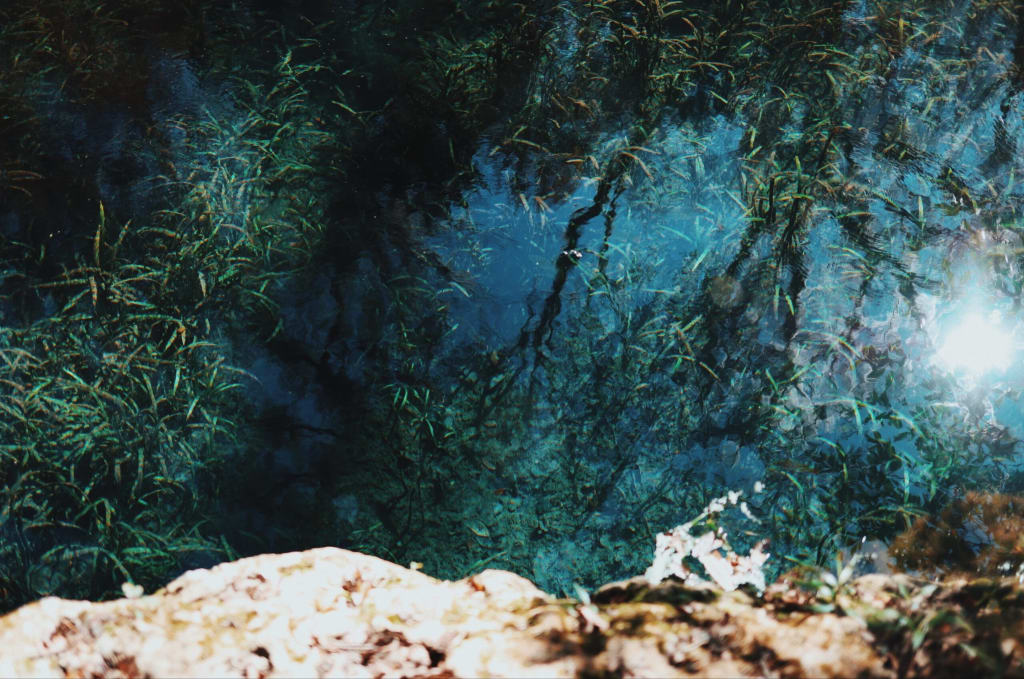 LAKE PANASOFFKEE | FLORIDA 
While it's a bit harder to find dry camping sites in the eastern U.S., Lake Panasoffkee Wildlife Management Area offers a great option. About 50 miles west of Orlando, this central Florida destination offers almost 10,000 acres to explore.
Set on a floodplain forest, here you'll find stands of pine, freshwater marshes and oak scrub. Explore the reserve on almost 20 miles of trails, perfect for hiking, biking or leisurely strolling. Birders and anglers love this spot, thanks to abundant wildlife.
While "primitive" camping is free, a reservation is required and must be displayed on your vehicle while you're in the campground. Lake Panasoffkee is open year-round.
PECOS RIVER CORRIDOR RECREATION AREA | NEW MEXICO 
Ready for some off-the-grid adventure in the Land of Enchantment? Head to the Pecos River Corridor Recreation Area to get away from it all. About 20 miles from popular Carlsbad Caverns National Park, this natural sanctuary encompasses 6,000 acres around the Pecos River and Red Bluff Reservoir.
If you have a watercraft, this is the place to bring it; there's a boat ramp on the reservoir that's open for public use. Dry camping is available on BLM land only, so be sure to avoid setting up camp on privately owned land.
Are you ready to explore some of these amazing dry camping destinations? The right RV can turn your boondocking dreams into reality. Check out our inventory to find your boondocking recreation vehicle today!