There are plenty of pet-friendly campsites throughout the United States, but not all are created equal. We searched far and wide to bring you the best and most interactive pet-centered RV campgrounds across America. From puppy welcome kits to K9 playgrounds and the most epic trails for your fur baby, your best buddy can have it all on your next RV road trip. Check out these ten stand-out pet friendly campgrounds below.
10 of the Best Pet-Friendly RV Campgrounds for 2022

Florida
Where: 3500 Pinellas Bayway South, Tierra Verde, FL 33715
Details: Fort De Soto State Park Campground has 236 family campsites with special sites for those with pets. Fort De Soto is less than an hour from the famous white sands of Clearwater Beach. However, Fort De Soto has plenty of white sand beaches of its own including the Fort De Soto Dog Park Beach. The beach entrance is at the far southwest corner of the dog park. There are also two fenced-in areas near the beach if you don't want to allow your dogs to roam free. 
Texas and Oklahoma
Where: 50 Park Road 20, Denison, TX 75020
Details: Lake Texoma sits on the borders of both Texas and Oklahoma. This hidden gem has numerous state parks and marinas that all offer some type of RV campsite accommodation. Eisenhower State Park in particular is centrally located on the lake, and they do allow pets. Lake Texoma is also unique in that you can boat out to the middle of the lake where there are bunches of islands lined with beaches. You can pull up to the shore and have a picnic and let your dogs play and enjoy the water without any restrictions. One caveat though—always check the water conditions before you get into the water. Periodically, swimming is restricted due to high levels of blue-green algae. 

North Carolina
Where: 1975 Kirkland's Creek Rd, Bryson City, NC 28713
Details: Kirkland's is in a beautiful, quiet, and secluded wooded setting. It also has shaded and creek-side campsites with fire rings and picnic tables. Bring your furry friends and enjoy a stocked trout pond, swimming pool, playground, horseshoes, and a community campfire area. This campsite is only minutes from lots of activities, including the Great Smoky Mountains National Park.
Where: 335 Lazy Creek Dr, Rutherfordton, NC 28139
Details: You might have heard of this one before because it's the only dog-dedicated campground designed specifically for dogs, not to mention it's extremely popular. Nestled in the Blue Ridge Mountains, you could enjoy some hiking and nature trails. There are also a variety of events throughout the year. This park really has thought of everything. Some of the sites even have fenced yards. There are other dog-specific amenities as well. Four Paws has a swimming pond, several off-leash play parks, a dog bathhouse with a grooming station, an agility park, and more.

Colorado
Where: 1051 Summit Trail, Granby, CO 80446
Details: River Run RV Resort is pet-friendly and open year-round. It's considered a luxury RV campsite and it's tucked in between the Rocky Mountains. There are plenty of amenities to keep you busy, including a pool, hot tub, mini-bowling alley, live music, and a shuttle service to nearby restaurants and ski resorts. There are also nearby water activities, outdoor recreation and games, fitness facilities, dog parks, a ballroom, golf cart rentals, and even a general store. 
Pennsylvania
Where: 966 Marina Road, Patton, PA 16668
Details: The Prince Gallitzin State Park camping area is open from the second Friday in April until the last Monday in October. But if you are looking for fantastic wildlife and breathtaking views, you don't want to miss it. Within the facility, there is pet camping, biking, boat rentals, disc golf, an amphitheater, playground, fishing pier, hiking, horseback riding, a marina, and much, much more.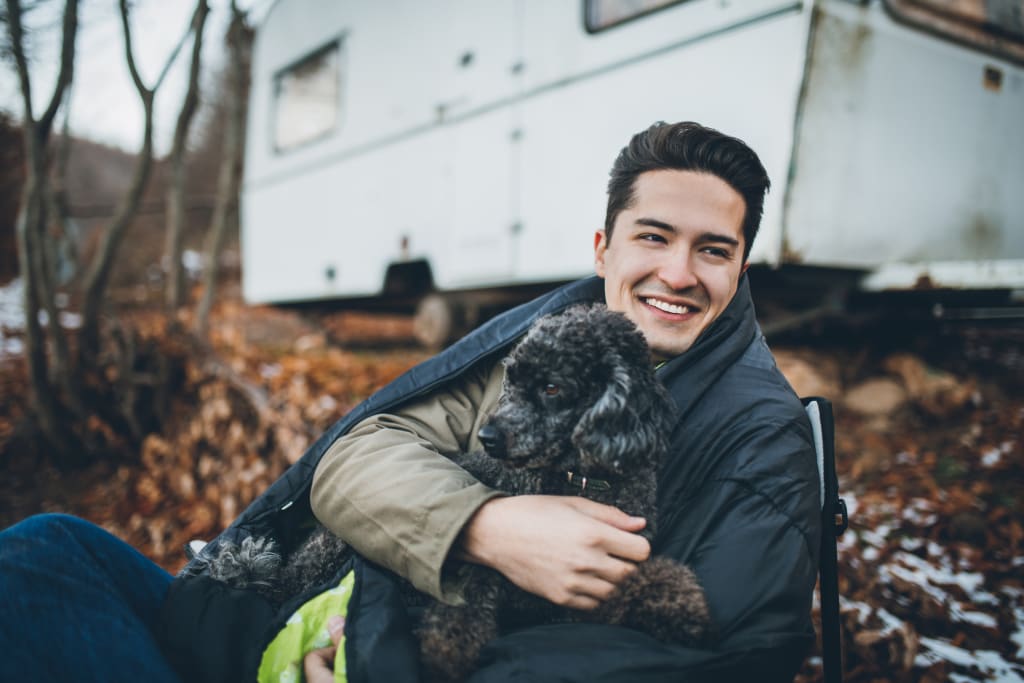 New Jersey
Where: 491 US Route 9 South, Cape May, NJ 08204
Details: The Holly Shores Camping Resort is a wooded campsite with lots of amenities, nearby local attractions such as the Wildwood and Atlantic City Boardwalks. Here you will find full hook-up campsites, a lush dog park, playgrounds, a heated pool, golf carts, bike and kayak rentals, nature trails, and lakes. And all campsites come with a fire ring, picnic table, free Wi-Fi, 20/30/50-amp electric service, sewer, water, and Cable TV.
Massachusetts
Normandy Farms Family Camping Resort
Where: 72 West Street, Foxboro, MA 02035
Details: Normandy Farms is considered a luxury camping destination. It's nestled deep in the woods between Boston and Cape Cod. The amenities include a dog park, recreation lodge, creative arts center, fitness center, wellness center, massage, playgrounds, recreation facilities, bike park, disc golf, tennis, and daily activities. So you and your furry friends will have plenty to do, even if that includes just enjoying the serenity of the surrounding nature.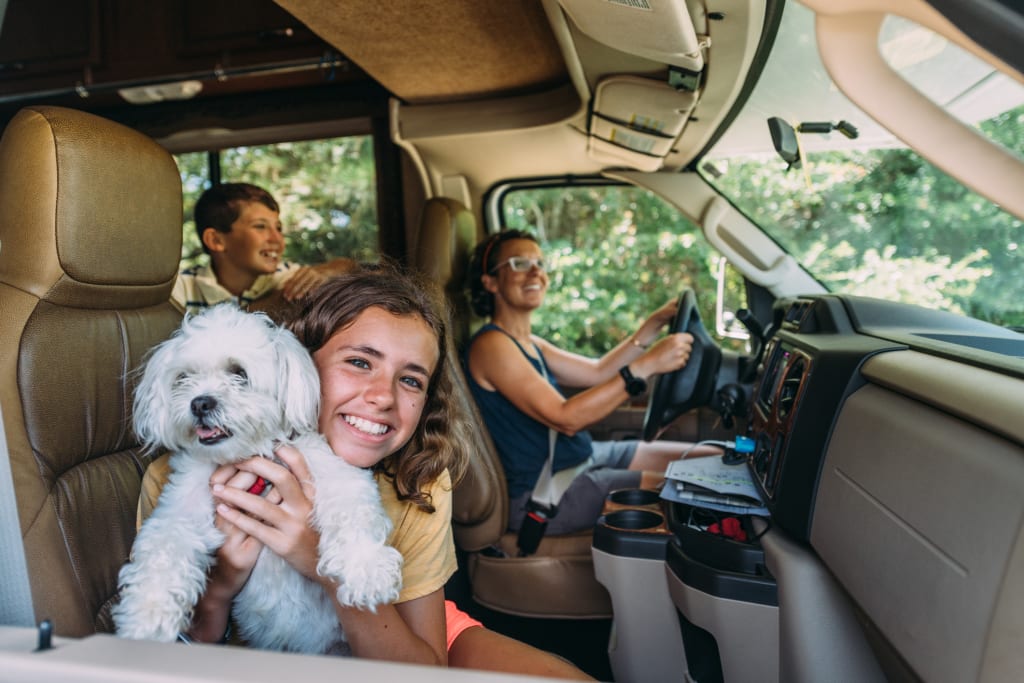 Louisiana
Where: 500 N Claiborne Ave, New Orleans, LA 70112
Details: If you are planning a trip to New Orleans, you might consider staying at the French Quarter RV Resort. This pet-friendly resort is located in the heart of downtown New Orleans and is within walking distance of the French Quarter and a bunch of other major tourist attractions. The French Quarter RV Resort has 52 paved streets, cable, city water and sewer, recreation and fitness centers, laundry rooms, four private baths with showers, a business office with computers, a pool, hot tub, ice machine, and a gazebo with bar facilities. As you could imagine, this resort is not as cheap as some of the others we've talked about here. The sites range from $115 per night for standard sites to $135 per night for premium sites. But hey, you definitely won't be bored. 
Wisconsin
Where: N9714 Parkway Road, Crivitz, WI 54114
Details: Twin Bridge Park Campground is pretty much a spring, summer, and fall destination due to the park closing some of the facilities when it gets below freezing. However, it's still a favorite among pet-loving RVers. This is a 62-site campground on the Peshtigo River. It has one of the nicest sandy beaches around and it is set up perfectly for both pets and people. You will love the crystal-clear water, large campsites, and hiking trails.
What's Next?
Would you like more helpful information and RV trip tips? Browse our blog for trip guides, RV campgrounds, RV lifestyle inspiration, RV videos, RV events, and so much more. We are your one-stop-talk for everything RV. See you on the inside!