Every corner of the United States is packed full of undeniable beauty. From sea to shining sea, the U.S. is one of the most alluring places on the planet. While there are many ways to enjoy the wonder, RVing allows travelers a true Americana experience. In this article, we outline 10 of the most scenic RV locations and campgrounds across the states. Below you will find details on each location, including links to book your next adventure! Happy trails!

10 of the Most Scenic RV Campgrounds Across America
Alaska
Campground: Denali Grizzly Resort
Where: Denali National Park, AK
Details: Alaska is one of the most beautiful places in the world. If you enjoy massive mountains, raging rivers, and an abundance of wildlife, then Denali National Park should be your next travel destination. And if you're looking for the perfect RV campground, check out Denali Grizzly Resort. This resort offers RV hookups, a general store, gift shop, and even a food truck court! Best of all, this epic campground is home to some of the best views on the globe. Denali National Park is a must-see.
Washington
Campground: South Beach Campground
Where: Forks, WA
Details: Located right off Highway 101, South Beach Campground is another top choice as a scenic RV spot. The campground is found in Olympic National Park, which is one of the more gorgeous places in the country. Visitors stare in awe at the breathtaking coast, and there are plenty of outdoor adventures to enjoy. You'll find several hiking trails just minutes from your door, including short trails right down to the beach. Another perk of South Beach Campground is that their sites are only $15 per night!

Florida
Campground: Camp Gulf
Where: Miramar Beach, FL
Details: Staying at Camp Gulf is the perfect way to soak in that beautiful Florida sunshine. Additionally, this RV campground also offers epic views! While the campground provides several spots away from the water, there are RV spots right on the beach! Imagine waking up and enjoying your coffee on these beautiful white sandy beaches. Camp Gulf offers full RV hookups, and even sites with concrete patios. You can also bring your furry friends! Just make sure to stay at the pet-friendly upper park.
Idaho
Campground: Red Rock RV Park
Where: Island Park, ID
Details: Red Rock RV Park is a beautiful campground surrounded by trees and gorgeous mountains. If you're searching for a peaceful getaway, you don't want to miss this destination. Located in eastern Idaho, peace and seclusion are in abundance. Furthermore, you'll be within close proximity to Yellowstone National Park, which offers plenty of scenic opportunities. Red Rock RV Park also provides hiking trails, full RV hookups, and canoeing and kayaking just minutes away.

Utah
Campground: Zion River Resort
Where: Virgin, UT
Details: While millions of people travel to Zion National Park every single year, not everyone stays somewhere as epic as Zion River Resort. This RV campground comes loaded with free wifi, full hookups, grills, and insane views everywhere you look. And better yet, the national park is located just minutes away. This area is known for its majestic waterfalls, breathtaking rock formations, and deep canyons. It's truly a place that everyone should experience. You can also take a trip out to Bryce Canyon National Park, located just a few hours away.
California
Campground: Silver Strand State Beach Campground
Where: Coronado, California
Details: If you're looking for that warm California sunshine, search no further than Silver Strand State Beach in Coronado. Here you can find tons of beach access, swimming, and all of those beach-type adventures your family enjoys! Silver Strand State Beach Campground is open year-round, with 120 sites available. Best of all, it's pet friendly! If you enjoy great food while traveling, you can find tons of restaurants just minutes away. This RV campground is the ideal destination for watching those beautiful California sunsets while soaking in the amazing scenery.

Colorado
Campground: Manor RV Park
Where: Estes Park, CO
Details: Manor RV Park sits right outside stunning Rocky Mountain National Park. This area is known for incredible views, thriving wildlife, and plenty of outdoor adventures. With 14,000-foot peaks in your backyard, dramatic scenery is found all over. Manor RV Park provides nightly, weekly, and monthly rates. Each site also comes with a picnic table and patio, and wifi and cable TV are complimentary for guests.
Campground: Mountain Views at Rivers Edge Resort
Where: Creede, Colorado
Details: We had to put two Colorado locations on this list because, well, Colorado. Located in Creede, Mountain Views at Rivers Edge Resort offers breathtaking views of the San Juan Mountains. Furthermore, the Rio Grande River cuts right by the park! This report also offers cabin rentals, a trout pond, fitness room, and even a gift shop. If you enjoy outdoor adventure, this place is for you. Hiking, fishing, biking, and golfing are all within minutes of the resort!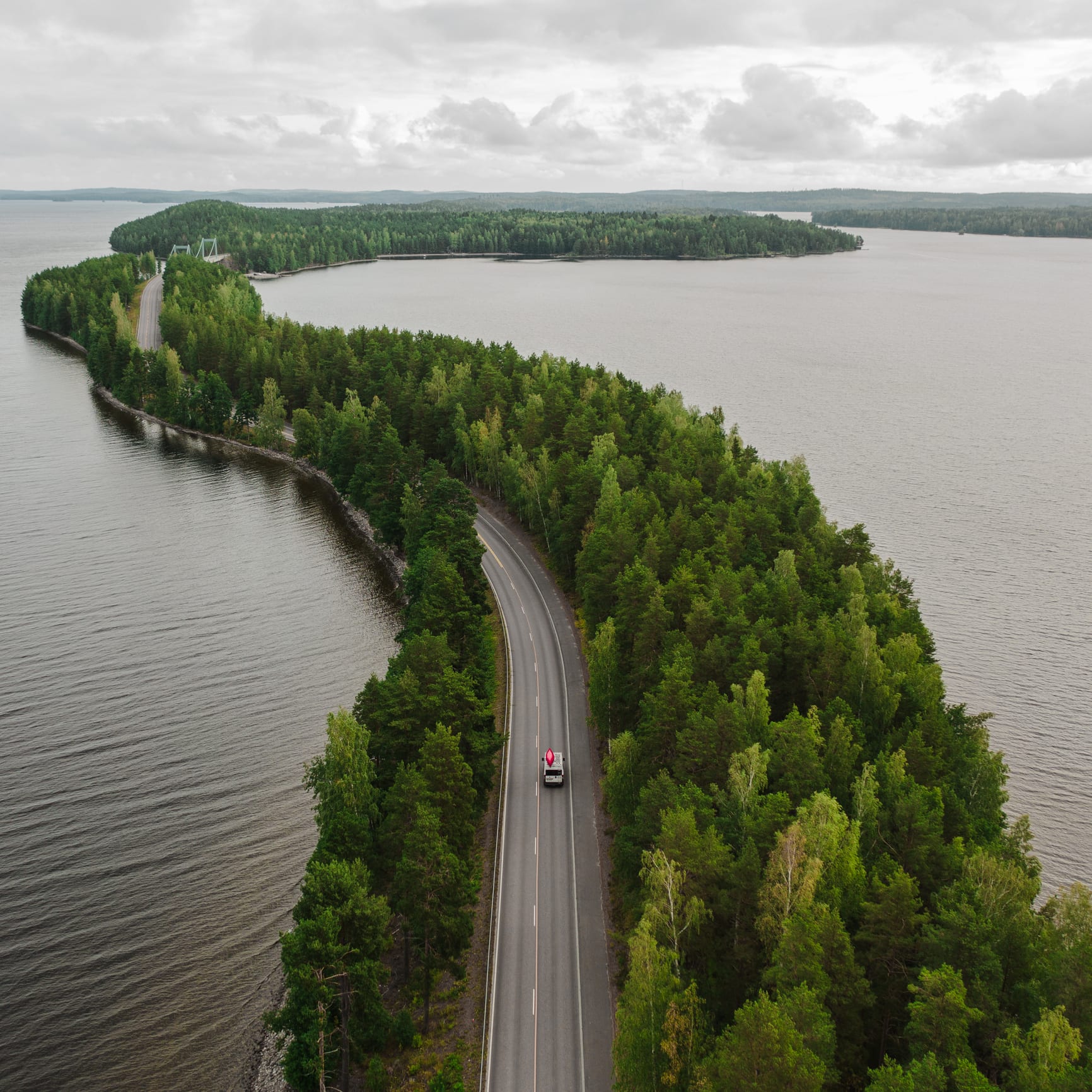 Maine
Campground: Moorings Oceanfront Resort
Where: Belfast, ME
Details: If you're searching for epic scenery in the northeastern U.S., look no further than Moorings Oceanfront Resort. This RV-friendly campground is perfect for soaking in those sparkling ocean views. Located along Penobscot Bay, RVers have the opportunity to pull their rigs right by the water. The campground offers 8 premium oceanfront sites, 31 standard sites with ocean views, and 5 extra-large spots. From families to solo travelers, Moorings Oceanfront Resort is the place where memories are made. Guests frequently enjoy kayaking, taking walks along the beach, and simply relaxing near the water with their beverage of choice.
Arkansas
Campground: Wanderlust RV Park
Where: Eureka Springs, AR
Details: Wanderlust RV Park provides unique views and tons of nearby attractions. Due to its close proximity to Eureka Springs in Arkansas, this campground is a top spot for RVers. The town of Eureka Springs is known for its incredible Victorian architecture, with many buildings still preserved. Wanderlust RV Park is found just 5 minutes from downtown Eureka Springs, so it's easy to explore on your own schedule. The park overlooks a deep valley in the Ozark Mountains, providing spectacular scenery. Wanderlust RV Park is also pretty affordable, with most sites costing $35 to $60 per night.
Looking to head out on your next road trip in a brand new RV? We can make that dream a reality! At La Mesa RV we sell new (and used but new to you) RVs to make your next adventure one to remember. Whether you're looking for a camper van or motorhome, we have the RV industry's top manufacturers on display and ready to go home with you. Contact us today to find the perfect RV for your specific needs!