Traveling with a reliable rig? Check. Packed with all of the gear you need for a great story? Check. Do you have your list of destinations you're set to see in 2022? Check. So what can you do to experience smoother travels?
These days, the answer lies in your smartphone device. We know that the RV lifestyle is all about unplugging from the everyday distractions of tech, but this doesn't mean you have to deny yourself of some pretty handy tools found in your mobile app store. From navigation and road trip planning to campground community networking, we're here to simplify your life on the road with ten amazing apps we recommend to every RV adventurer. Don't worry! Most of these apps are available to you for free, with others costing less than $10 to enjoy.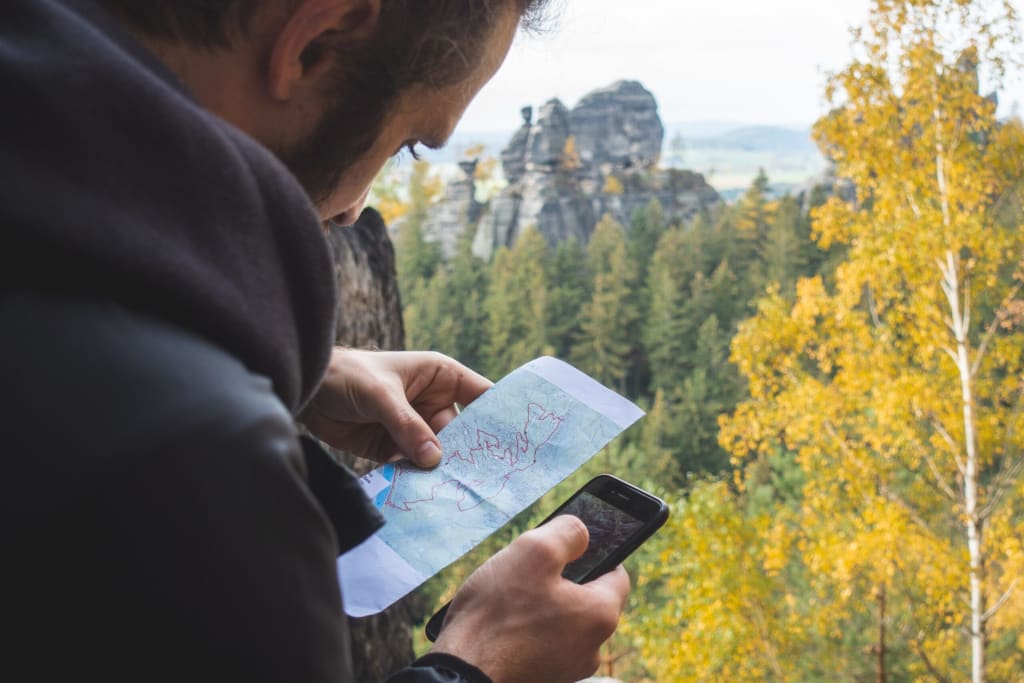 CoPilot GPS

Cost: Free
Android | iOS
While Apple Maps, Google Maps, and Waze may seem like the powerhouse navigation tools to rely on, CoPilot offers a user experience that's better suited for RVers. Access offline map features when you're driving through spotty signal areas and follow clear direction to your destination. CoPilot keeps you safe and compliant on any road with unique vehicle dimension settings. Simply plug in the measurements of your motorhome to ensure you've got the necessary clearance wherever you go. The app also features an RV routing profile option where you can choose between the quickest and shortest route, display oncoming road restrictions, avoid propane-restricted tunnels and view open international borders if you're looking to adventure out of the country.
GasBuddy

Cost: Free
Android | iOS
Never overpay at the pump again! Easily search and find the most affordable gas prices in your surrounding area. GasBuddy is the best companion for pocketing more budget change for the recreational aspects of your travels. The app includes free access to exclusive offers alerted by passing travelers. You can also earn points for free fueling when you shop at partnered retailers, Walmart being the most notable RVer-friendly of them all (you can't beat that free overnight parking). Most notably, GasBuddy tracks your fuel efficiency to help you ensure you're getting the most out of your dollar spend. This app is an absolute essential for every type of RV traveler.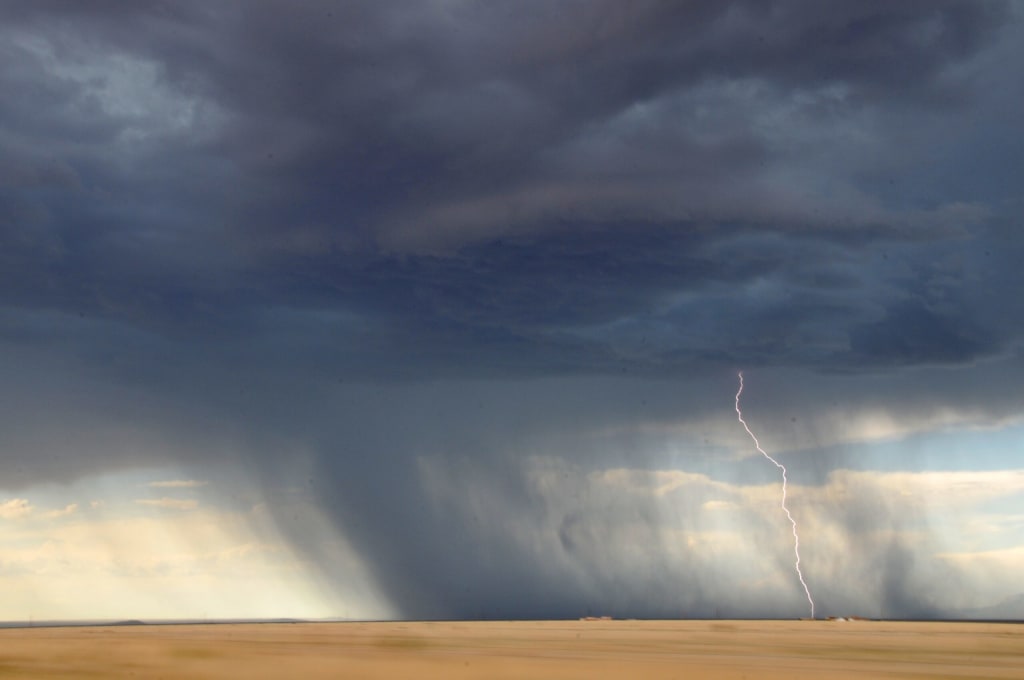 Windy
Cost: Free
Android | iOS
There are a plethora of weather forecast apps available to travelers, but Windy stands out due to its real-time satellite and doppler radar composite features, weather model selection, and forecast customization. Track air quality, tides and more while favoriting locations for easy access for ongoing trip planning. You can set your weather radar to hone in on an array of potential elements, including wind accumulation, thunder storms, snow, percipitation, humidity, and so much more. Windy consolidates all current data from weather stations to provide the most reliable forecasts. You can access the app on your computer too! Whether you're planning to go surfing, skiing, hiking, biking, boating or rafting, you'll always have detailed insights on what kind of weather you'll be facing.
Freeroam
Cost: Free
Android | iOS
This app acts as the ultimate companion for road trippers looking to chart the best route for campgrounds, boondocking locations and RV parks. Search your surrounding area for public campgrounds filtered by reviews and prices (including free destinations near you!). Browse a map of your local area highlighting map overlays for BLM land, USFS land, dump stations, groceries, propane stations, and service areas for Verizon, AT&T, T-Mobile and Sprint. You can also record your routes with the "My Travel Map" feature which allows you to document every location along your journey with the photos you take. This app is praised for being lighter and faster than many other camp discovery apps, which is a huge plus for your smartphone's data usage and battery life.
RV Parky
Cost: Free
Android | iOS
This app also comes in handy for location discovery. Search and find nearby campgrounds, rest areas, RV parks, truck stops, and RV-friendly businesses. Each item will appear as a pinned icon on a map display. You can browse destinations along your route with the address, price range, key amenities, ratings, and reviews all available for your immediate insight. You can also scroll through filtered options in list format. Create map overlays and search for specific destinations you have in mind. After you've dropped by, you can contribute your own photos, rating and review. Best of all, you can plan out future trips with an organized itinerary including each stop along your route. This app is completely free and doesn't come with interruptive ads.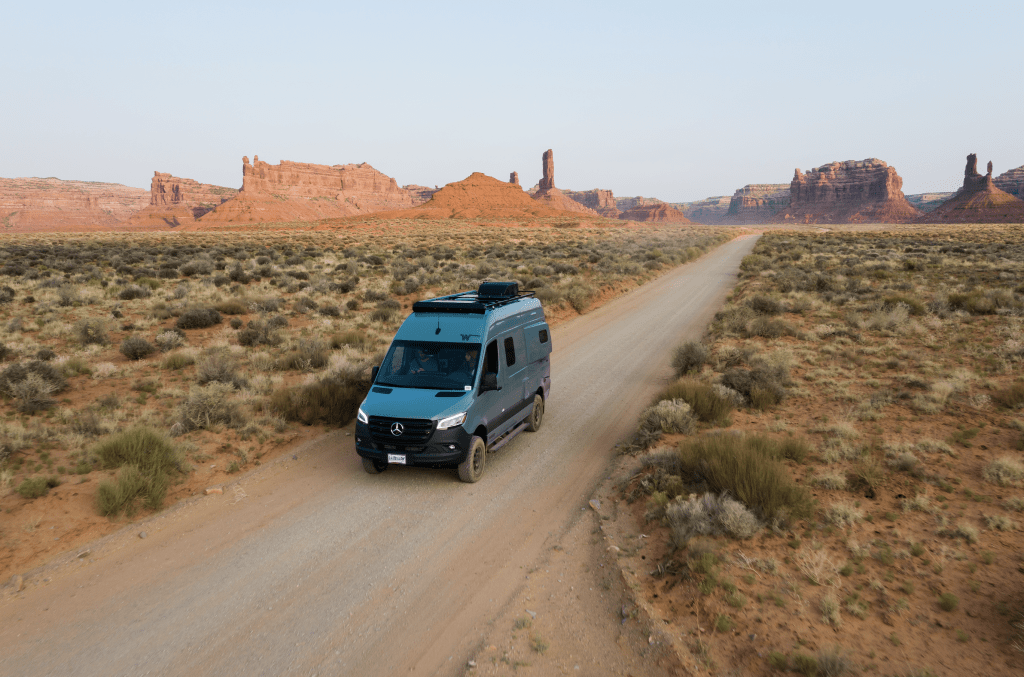 National Park Trail Guide
Cost: Free
Android | iOS
If your a National Park explorer, this app is an absolute must! Browse trails by park to inspire your next RV getaway and search by difficulty to plan a hike best suited for you. Preview each location with a full profile of stats including photos, star rankings, ascent, descent, and elevation. Explore each National Park ahead of time with filtered lists of best hikes, hidden gems, family friendly activities and insider tips pertaining to camping, permits, local food and more! While you're along a trail, you'll enjoy a virtual map view to keep track of your location with access to key details including an elevation grid, distance to go and distance traveled. The app will keep a pinpoint of exactly where you are even when you're offline, so you don't have to worry about getting lost when you're trekking through a no-signal zone. We must add, having the opportunity to keep your park map in good condition for your adventure memoir collection is a pleasant bonus!
iNaturalist
Cost: Free
Android | iOS
Get to know the best bits of nature along your travels with this plant and animal identification app. iNaturalist allows you to scout a map view of your current location to find a list of local species observed by fellow travelers. Keep track of what you've discovered with a full history view of past flora and fauna you've encountered. Network with other app users to stake out specific plants and animals along your journey. Even if you don't really consider yourself a nature expert, this app is a great way to educate yourself by actively interacting with surrounding landscapes.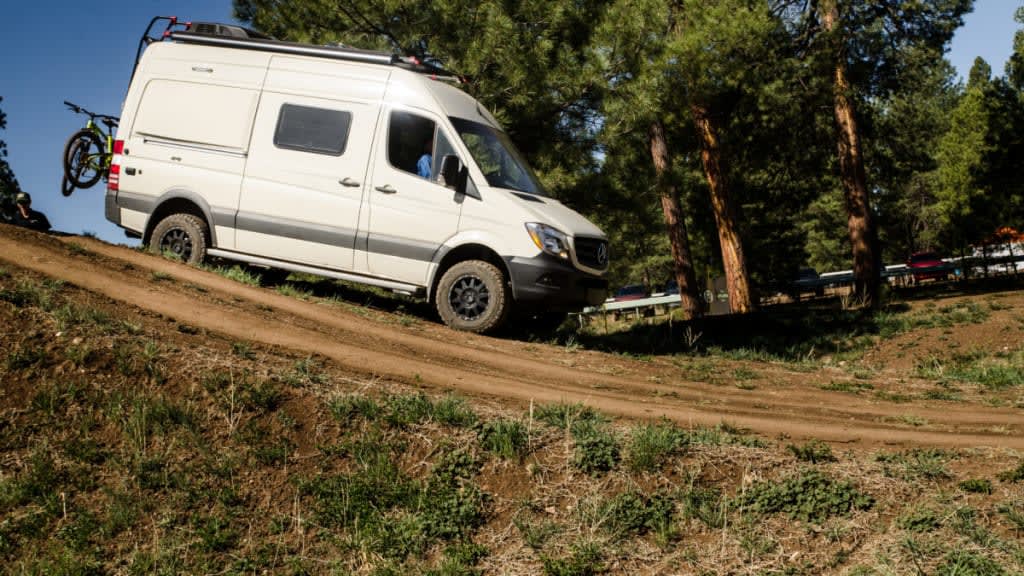 iOverlander
Cost: Free
Android | iOS
This app is the perfect mobile companion for overlanders. Access a full and free database of overlanding destinations and chart your course with a handy map view. The iOverlander includes a check-in feature that can be revisited should you wish to back-track to a location you loved. Browse a full profile of each listed destination with quick access to essential details including coordinate location, distance from current location, available amenities, visitor reviews and pricing. iOverlander includes website access where you can tag and filter through a map and list view of favorite destinations. Many overlanders use this app in tandem with FreeRoamer in order to chart our the perfect route ahead. 
SkyView
Cost: $1.99 (Free Lite Version Available)
Android | iOS
Whether you're a stargazing enthusiast, or would like to get to know the night sky along your travels, SkyView is quite the treat. This app uses your phone's camera to identify stars, planets, constellations, space stations, and satellites above you. The augmented reality interface is absolutely stunning and includes a dark night-mode for ease of sky visibility. Tap on a highlighted item to discover detailed information on what you're observing. The app also features a Space Navigator, guiding your binocular/telescope aim for specific sights. If you're unsure of how often you'd actually use the app, try downloading the free version (SkyView Lite) to first give it a try. The premium version definitely pays for itself with access to full features for a nominal one-time payment. 
State Lines
Cost: $4.99
Android | iOS
This app is an indispensable resource for any RVer crossing state lines. Have full and up-to-date info on varying state laws and regulations at hand as you travel across the country. State Lines lists essential profiles for U.S. states including local, gas and diesel tax rates, time zones, speed limits, bottle deposit values, and every need-to-know local ban. It's always best to be safe and in-the-know of where you're going than sorry and stuck with a costly citation. State Lines also features an RVing specific section for each state, detailing rest area overnight rules, state park entry and reservation fees, towing guidelines and more. You can personalize the app's user experience by selecting specific items to include for quick state comparison and reordering state detail pages by the priorities that matter most to you. Trust us – this app is worth every penny!
What are some favorite apps you like to keep at hand when you're out on the road? Let the RV community know in the comments below! Are you ready to adventure in 2022? Check out our latest models to take you into the new year! Click here for La Mesa top 2022 RVs.