Autumn is a great season full of cooler weather, colorful landscapes, and delicious foods. While many people only travel in their RVs during the summer months, fall is actually a great time to be on the road. The season offers many unique travel experiences that are so different from summer adventures. One great benefit of traveling in the fall is being able to enjoy places and campgrounds that are normally packed during the summer. Here are some tips and tricks to thrill all of your senses as you enjoy autumn from your RV.
Guest Post by Robin Buck
STUNNING SIGHTS FOR THE RVER:
The explosion of vibrant colors as the leaves change on the trees is one of the most exciting sights of the season.  You can go for a drive or a nature walk to see the breathtaking shades of red, orange, and gold foliage up close.  Landscape color changes are especially dramatic in northern regions, but can be found in most regions of the country. Researching online for fall foliage reports will guide you to the best viewing spots in your area. Make sure to take your camera to capture the amazing colors you are sure to see.
Now is a great time to change out the summer decorations in your RV for the warmer feeling and colors of fall.  Throw pillow covers, hand towels, and candles are small items that pack a big decorating punch in your small space. I also change out my welcome mat and door wreath for the new season. If you want some fun outdoor décor, try using pumpkins, hay bales, and a scarecrow to make a display in front of your RV.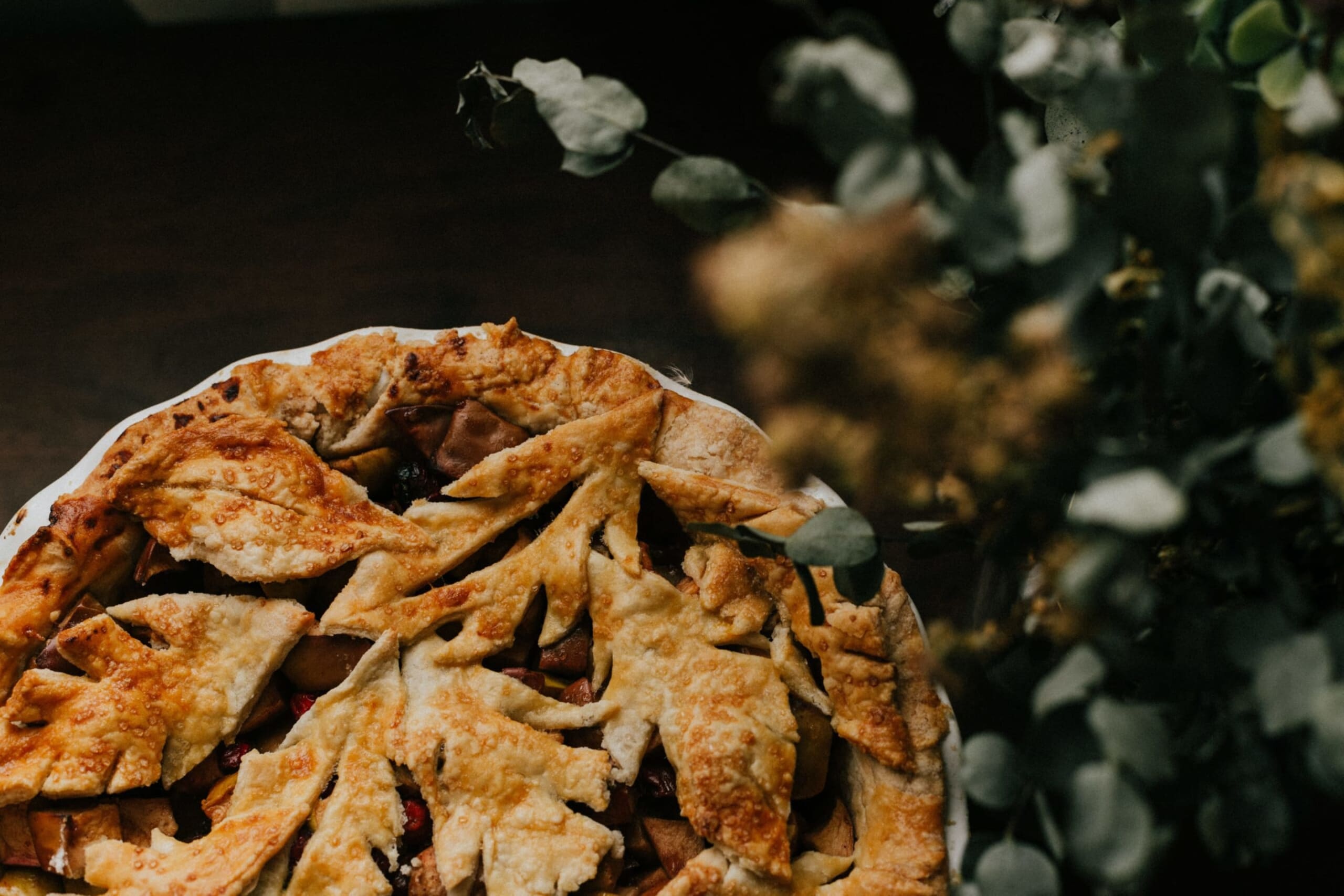 AMAZING TASTES WHILE ON THE ROAD:
Autumn is one of the best times of the year for sweets. Of course, there is Halloween, but you can also find so many amazing treats at farmer's markets, corn mazes, and fall festivals. Some of our favorites of the season are all flavors of pies, caramel apples, kettle corn, apple cider donuts, and funnel cakes. If you really want to try some amazing taste combinations, visiting a state fair is just the place. We recently sampled yummy southern-fried lemon icebox pie balls and deep-fried brownies at the Texas State Fair.
All things pumpkin are in plentiful supply now no matter where you are. You can get your fill of pumpkin pie, pumpkin bread, pumpkin cookies, and even pumpkin spiced tea and coffee. And don't forget all the Thanksgiving foods that we look forward to all year.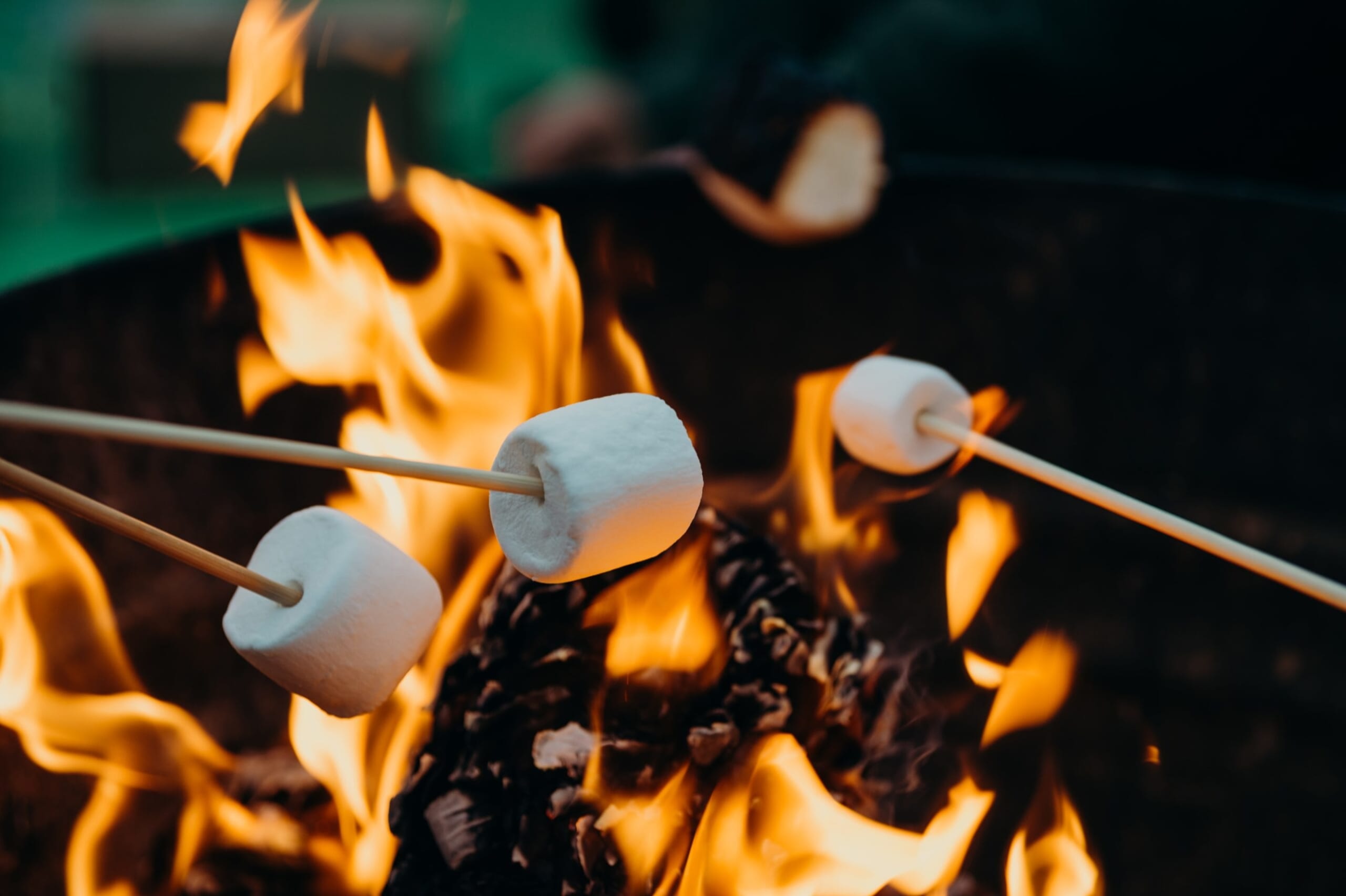 SMELLS OF FALL WHILE CAMPING: 
Making a campfire is especially nice once the fall weather arrives and the temperatures cool down at night. It's the perfect opportunity to relax and gaze at the stars, while thinking about the day's fun. Download a free star finder app like Star Tracker or Sky Tonight to identify autumn constellations like Pegasus and Aquarius. The scent of a smoldering fire just makes me think of autumn. The aroma only gets better if you roast marshmallows over the open flame for a sweet treat at the end of the day.
You can have great fall smells indoors too. Candles with scents like pumpkin spice or apple cinnamon can really fill your RV with a nice aroma. I like to use our crockpot on a day we plan to go out hiking. When we get back home, we are greeted by the delicious smells of dinner waiting for us. Two of our favorites are chili or beef stew to warm you up on a brisk day.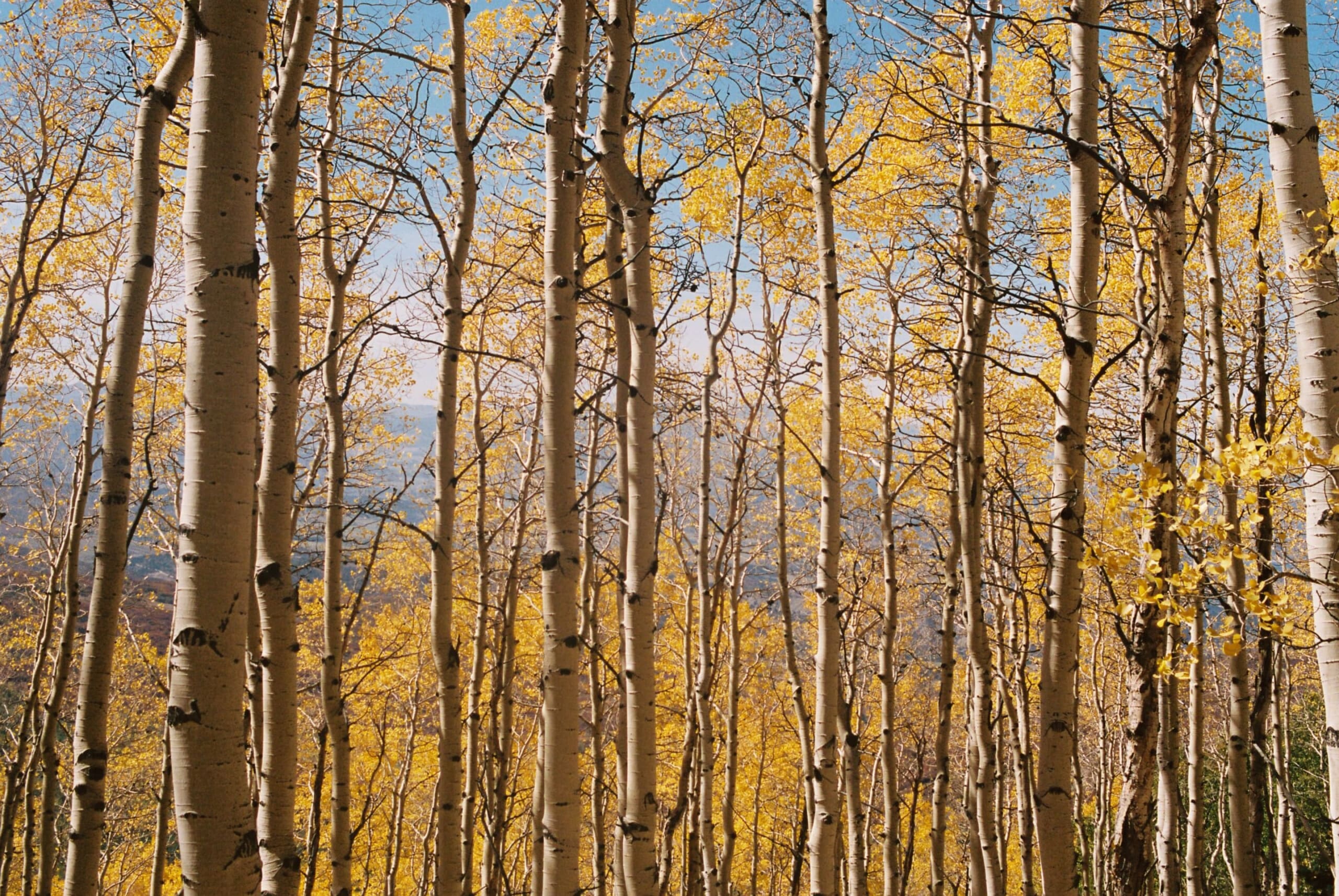 SOUNDS OF NATURE:
Just as sights, smells, and tastes can be associated with autumn, so too are sounds. Get away from civilization into the silence of nature. As you go out on that nature walk, listen for the sound of the leaves crunching under your feet or animals gathering their last-minute stores for the winter. You might get lucky and hear geese honking overhead as they fly south for the winter. A breeze blowing can rustle leaves that are still on the trees. If you are in a rural area, you might hear the tractors of local farms as they bring in the harvest.
Another sound of fall comes from football stadiums. Whether you have a college team nearby or just catch the Friday night lights of a local high school team, nothing beats the roar of the fans and the excitement of the game.  The upbeat music of the bands, the whistles of the referees, and the chanting of the cheerleaders are just a few of those sounds that scream football season is here.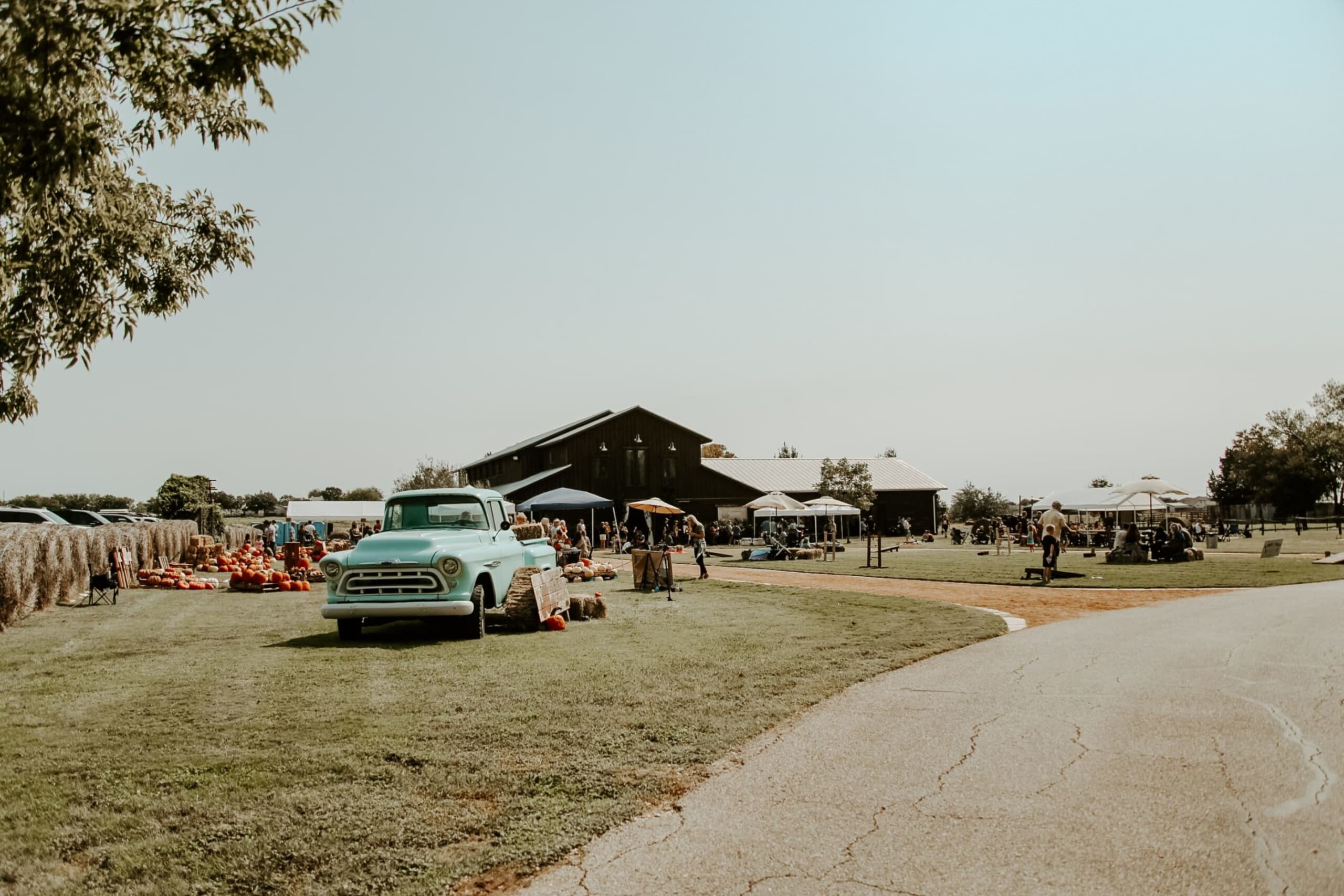 EMBRACE THE SEASON WHILE YOU TAKE ON THE OPEN ROAD:
There are so many hands-on activities during this season. Carving pumpkins, picking apples in a local orchard, going on a hayride, or finding your way out of a corn maze are fun outdoor activities everyone will enjoy. If you are lucky, you might even find a big pile of leaves to jump into! Inside fun can include making fall crafts and trying out some new baking recipes with your batch of picked apples or pumpkins.
As the cooler temperatures arrive, it is fun to bring out the sweaters, scarves, boots, and jackets. There are so many options for layering to stay warm and they are usually a welcome change after a hot summer. We like to sit around the campfire and feel its warmth after a busy day. After months of blasting the air conditioning to stay cool, it's a nice change to be able to crack your windows at night and snuggle under a blanket against the crisp cool air.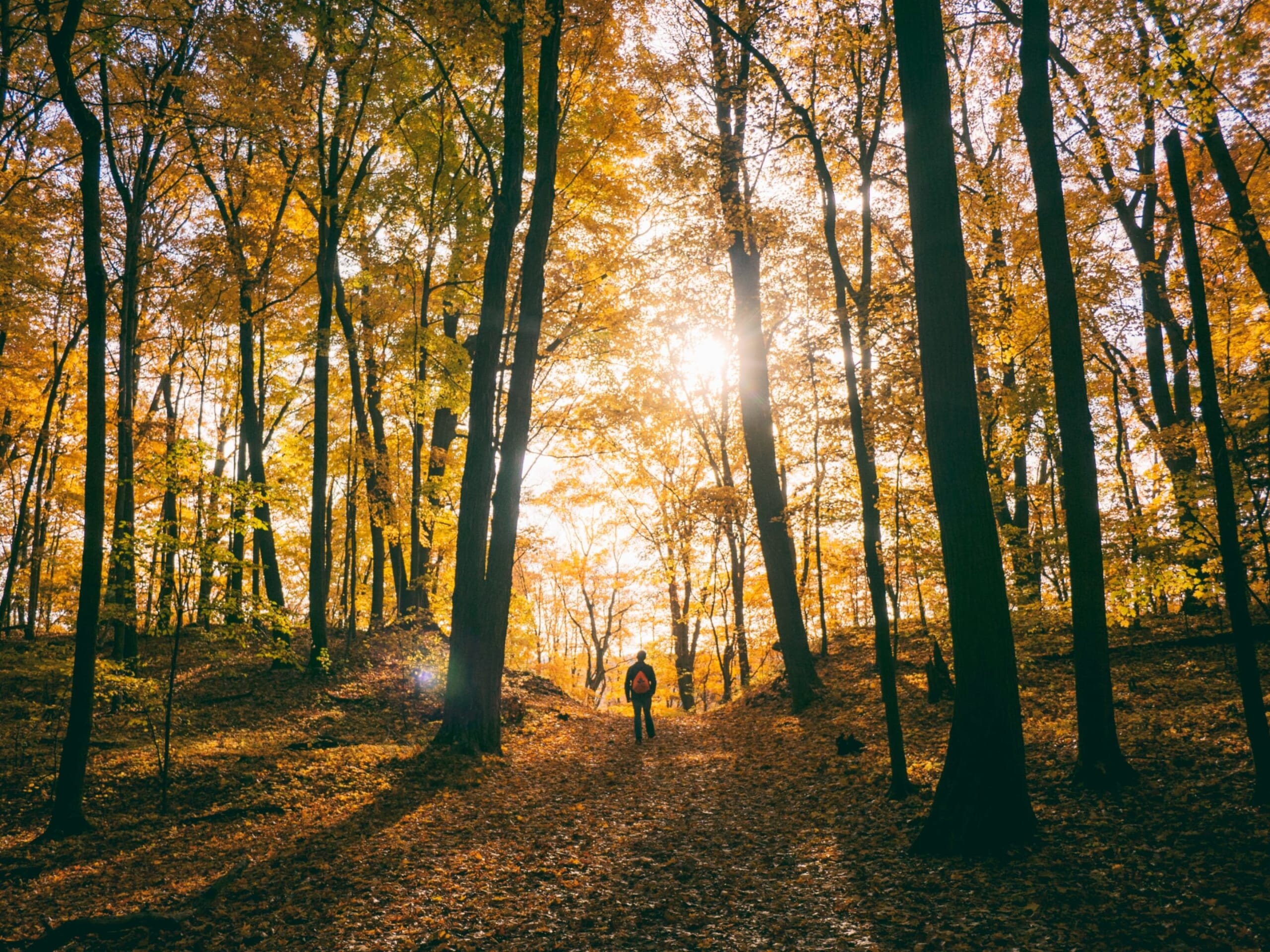 MINDFULNESS DURING AUTUMN:
It seems that autumn always arrives just when we are fed up with summer heat and ready for a change. We look forward to spending time outdoors as the landscapes transition and new beauty emerges. Walks in the crisp autumn air can be very calming and peaceful. Our senses are awakened when we forget our distractions and focus on the artistry of nature so plentiful around us. As Thanksgiving approaches, it's a great time to think of family and blessings.
Traveling in your RV provides the perfect opportunity to enjoy all the offerings of fall…either where you are now or in a destination of your choosing. You can make memories enjoying the colorful leaves, delicious foods, and fun activities near you. All of your senses will be heightened by the sights, sounds, and views of this amazing season.
Robin and her husband, Mike, are Air Force veterans and empty nesters who travel full-time in their Entegra Anthem motorhome. Always ready to explore, they love nature and wildlife, meeting new friends, and discovering America's many hidden gems. Robin chronicles their adventures and experiences on her travel blog RVing with Robin.