One of the first questions people asked us when we started RVing full time was "How will you get your mail?" That was definitely an issue we had to figure out when we no longer lived in just one place. Luckily, there are mail options for those who are traveling long term.
Before we even get to the options, though, one thing we started with was reducing mail volume. Nowadays most businesses offer paperless billing and online transactions, so we could eliminate bank statements, credit card bills, and most other regular mail. We also signed up for automatic payments where possible. Less paper mail means fewer time sensitive correspondence items to forward while traveling.
Guest Post by Robin Buck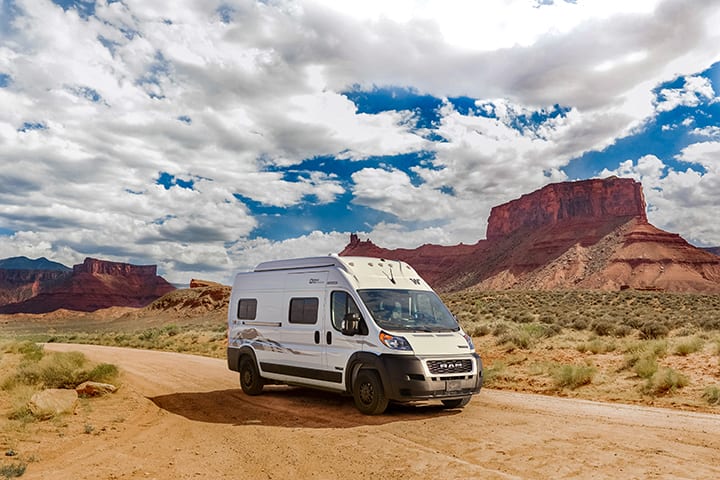 Mailing Address Options
Sometimes, though, there are things that must be physically delivered like driver's licenses, legal documents, credit cards, or packages. For these, it is important to have a secure domicile address where your mail can be received while you are having fun traveling around. You don't want the hassle of changing your mailing address repeatedly with each RV destination.
Many times, family or friends will offer to receive your mail for you. While it sounds like an easy solution, there can be some disadvantages to this option. The family member must be responsible and able to handle mail in a timely manner for months or years while you are gone. More importantly, mixing your legal address with family addresses can create some domicile issues. The same goes for a rented post office type mailbox.
A far better option for RVers is a mail forwarding service. These companies offer a physical mailing address where you can receive mail and packages. It basically functions like a home address for people without a stationary home and can be used as a legal domicile. Most services allow you to review your mail either by phone or online, and to choose to have mail sorted by class if you want junk mail thrown away.
The other important function of a mail forwarding service is getting the mail to you on the road. You can have mail sent to you on a schedule or as you request it. We have used Escapees Mail Service for 4 years now and love how easy they are to work with and how knowledgeable they are about RVing issues and needs. Some other companies are Anytime Mailbox, Good Sam Mail Service, and America's Mailbox.
Getting the Mail to You
Once you have a mailing address set up for receiving your mail, now you need to figure out a delivery location for getting it forwarded to you. That process entails knowing where you will be and when you will be there, plus finding a facility that will accept your mail. We have learned to factor in a few extra days just in case the mail gets delayed. These options can apply to package deliveries too, such as ordering items from Amazon.
One of the easiest choices is to get deliveries at your RV park. You need to call ahead of time and make sure the campground will accept mail for their guests. If so, get the address information and any specific instructions such as site number or preferred address format. An advantage of this option is you are right there and don't need to travel to pick up your mail.
If you aren't at a campground or yours won't accept mail, you can try shipping to an Amazon locker. These lockers are either self-serve containers outside a store or a staffed counter inside of a store. You will get a special code to use and must pick up your mail within 3 days or it will be returned.
Another option if you are going to be in one location for a while is renting a post office box at the post office or a mailing store. We tried that once, but the minimum rental contract was for 3 months. General Delivery is a free option at some post offices but be aware that most won't accept UPS or FedEx deliveries.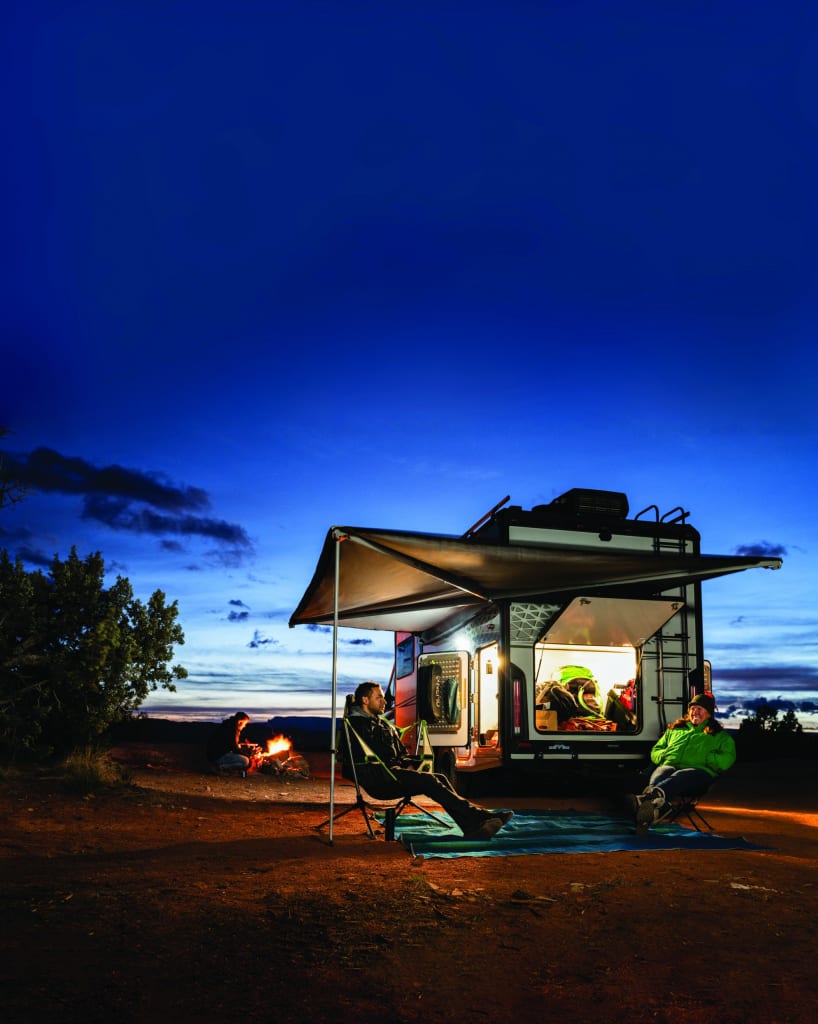 Stay in Touch
Getting your mail while you are traveling doesn't have to be difficult, but it does take a little planning. Each person has to pick the best option for their needs and RV lifestyle. A mail forwarding service is worth the cost as a reliable and trustworthy way to keep up with your important mail without a lot of hassle…and it cut our junk mail volume by 99%! In any case, it's nice to enjoy the freedom of RVing and know that our mail will find us no matter where we go.
Robin and her husband, Mike, are Air Force veterans and empty nesters who travel full-time in their Entegra Anthem motorhome. Always ready to explore, they love nature and wildlife, meeting new friends, and discovering America's many hidden gems. Robin chronicles their adventures and experiences on her travel blog RVing with Robin.