Summer is here and the longer daylight hours encourage all RVers to head out on road trips to explore travel options across cities, towns, and natural wonders. As you're well aware, the season's days can get hot, especially with the current heat waves rolling across the country. Good news for RVers, one of the perks of RVing during the warm season is to hit the local beach, river, spring or lake and cool down with these go-to water activities. Check out the details below.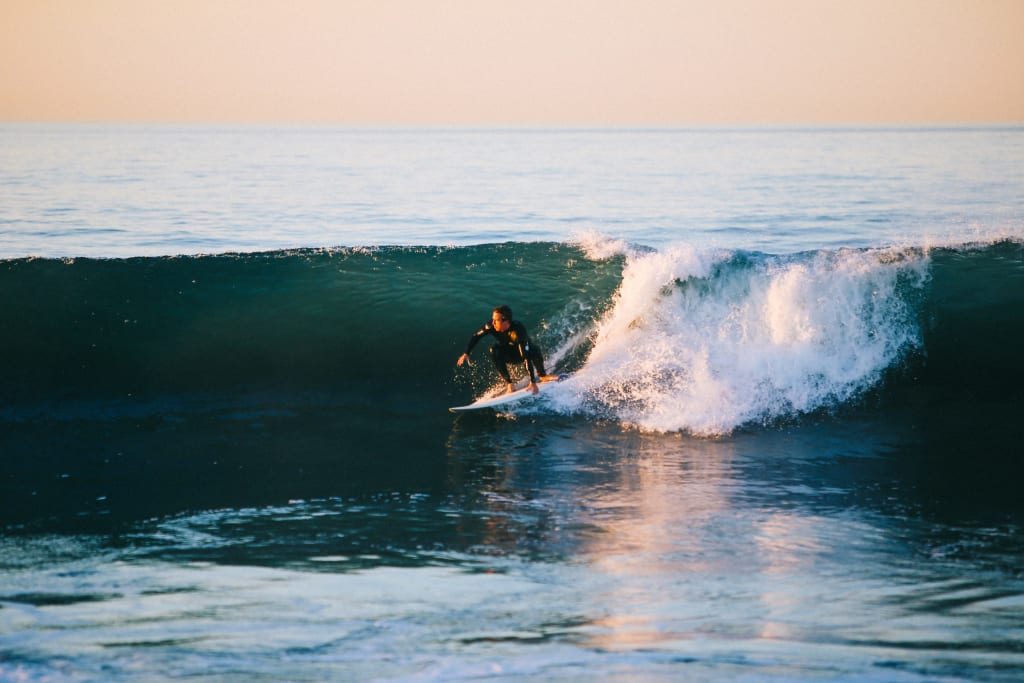 Surf the Waves
If the big waves off the coast take your breath away, don't just admire them. Make them a part of your fun by trying some surfing. The sport is popular almost anywhere that the ocean hits the shore.
Most surfing spots will have boards you can rent if you don't bring your own. You'll have to paddle to the right spot, which is where all the other surfers are waiting. Then wait for the right wave to come in. But when you spot it, prepare to get up on your board and catch it. You'll experience thrills that only wind-powered water can bring.
Skim the Beach
Skimboarding, also known as sandskimming, can be called surfing light. You'll need a skimboard, which is smaller than a surfboard, and a place where the waves caress a relatively flat beach. You don't have to do any paddling and you can always take a break by resting on the sand.
Stand next to where the water meets the beach and wait for a wave to come in and go out. Look for a thin layer of water. With your board in hand, run parallel to the water line. Then throw the board on the water in front of you, follow it, and hop on. Bend your knees, spread your weight, and enjoy the ride.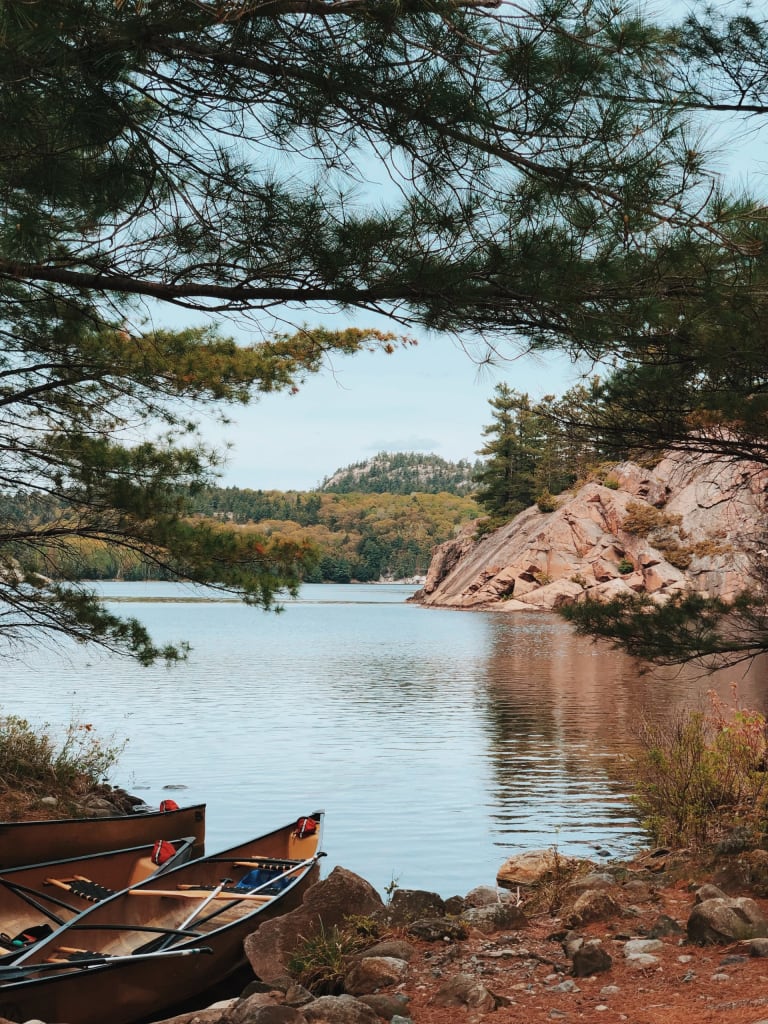 Kayak or Canoe a River
Kayaking or canoeing is one of the most calming ways that you can enjoy a waterway while taking in views and listening to the sounds of nature. Nothing interrupts your serenity except your paddling, which you can stop at any time when you want to focus on what's around you. The sport makes for a great stress reliever after a long drive.
It's an activity you can do by yourself or with a partner in your boat, and you can easily pretend you're exploring unknown territory if nobody else is around. It may also be the only way you can reach out-of-the-way spots for picnicking, fishing, or camping.
Be a Kid Again at a Water Park
The saying "fun for the whole family" certainly applies to a water park, which will have something for everybody to enjoy. The youngest ones play in shallow splash pools as teens race down multistory waterslides. Mom and Dad may enjoy lazing about in a tube around a winding river while the grandparents catch some rays by a lap pool.
Every water park is different, so be sure to check out the related website to ensure that what it has will appeal to all those traveling in your RV. If you have young kids, check out any height restrictions beforehand to avoid disappointment. These attractions also typically have eateries, so you can easily spend all day there.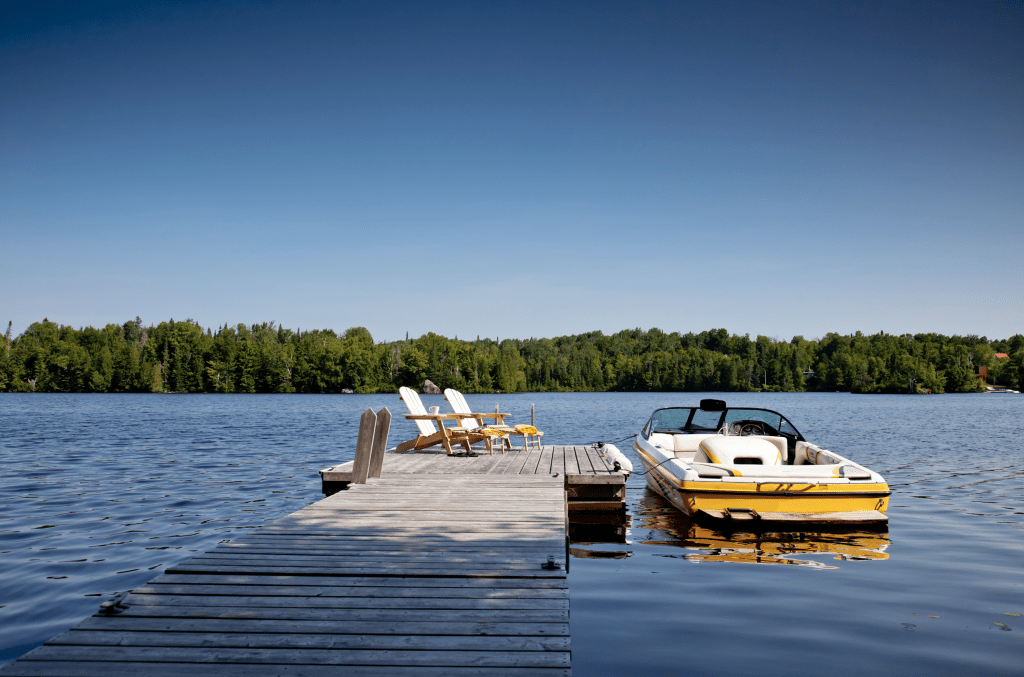 Rent a Boat
Maybe you're skilled enough to drive your RV with a boat in tow. But if you're like most, you probably find it challenging enough to maneuver your rig without hitching a trailer to it. You can still enjoy time on the water if you rent a boat.
You'll be able to get anything from a small sailboat by a river to a powered yacht with its own crew that can travel the ocean. The available watercraft is limited only by your pocketbook. As you can imagine, summer is a popular season for any kind of vacation rental, so don't wait until the last minute. It's probably best to make the arrangements before you arrive with your RV, perhaps even before the season starts if you want a large rental.
Paddle Standing Up
As much fun as paddling a canoe can be, the activity does pose one challenge. It keeps you in a sitting position for long periods, which may be a problem if you suffer from back pain. To avoid the discomfort, you can opt for paddleboarding.
This sport keeps you standing on a buoyant board as you rely on a paddle to move forward on smooth water. You get a great workout for your arms. You'll also see farther from your taller vantage point. If you want to bring any gear along, including food and drinks, put them in a waterproof container that floats. You'll also want to wear a bathing suit, in case you take a dip whether willingly or not.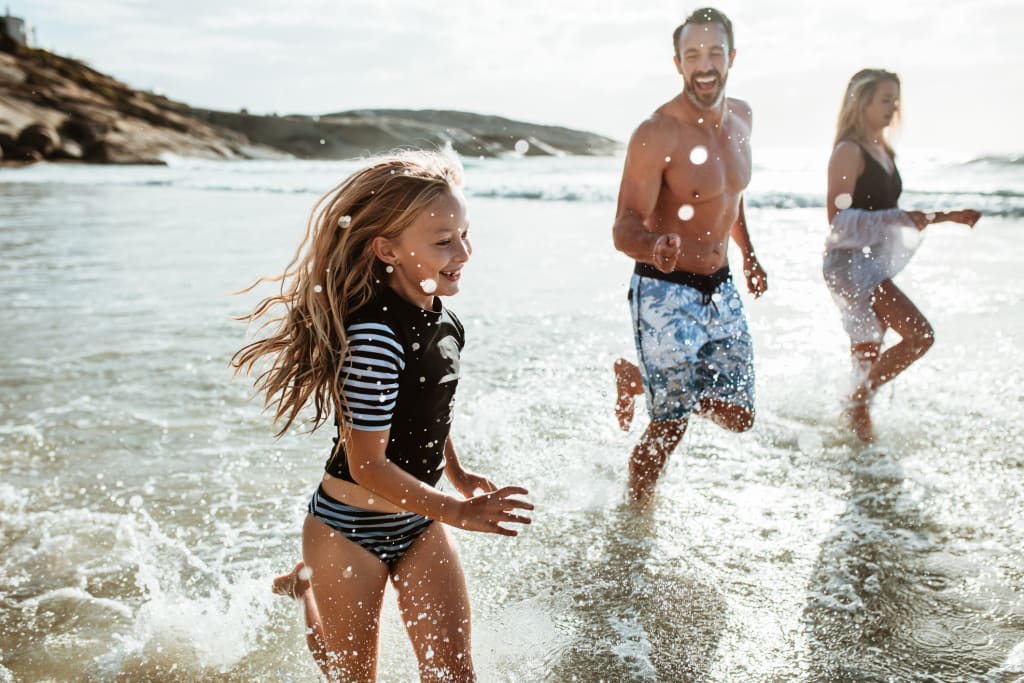 Swim in the Ocean
When you swim in the ocean, you surround yourself with the natural element of water with nothing but the sun, sky, and clouds above you. It's as close as you can get to becoming an aquatic creature, moving freely through liquid just as the fishes do.
But remember that you're not swimming in a suburban pool. You'll need to cope with waves, wind, saltwater, tidal changes, currents, and potentially, ocean plants and animals. Check the weather before you head for the shore, and for your safety, swim only when a lifeguard is present. Generously cover your body in sunblock and wear goggles if your eyes are sensitive to salt water.
Surf the Wind
Like traditional surfing, windsurfing relies on a board to traverse the waves. Like sailing, the activity demands that you have a sail to catch a steady wind and does not require that you wait for a wave. You can typically learn the activity in only a single day, although doing it on waves or jumping your board out of the water takes much time and effort to perfect.
Windsurfing is easy enough for all ages and genders but is challenging enough to have become an Olympic sport. It strengthens your core, increases endurance, and gives you a great overall workout because you use your arms, shoulders, legs, and lower back.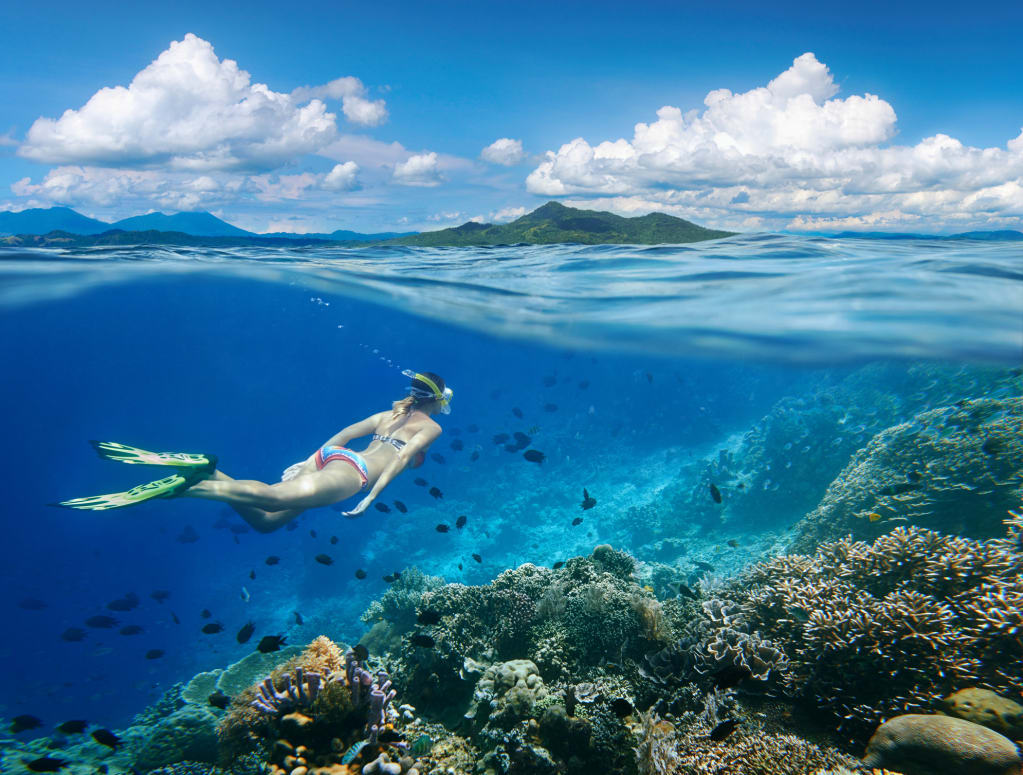 Explore Underwater
You'll find plenty of interesting things to see below the waves from multi-colored reefs, glistening schools of fish, and mammals like seals frolicking about. The easiest way to catch these natural wonders is to don a set of flippers, goggles, and a snorkel. No special training is needed, other than the ability to swim and to breathe through your mouth.
If you want to go deeper into the sea, you need training and certification, which you can get through a class. You also need specialized equipment, which you can rent or buy. Scuba diving is as close as you can get to being weightless on earth. You can float effortlessly as you gaze at all kinds of marine life that never make their way to the surface.
Parasail in the Air
Parasailing is one way of enjoying the water without actually getting wet. You sit underneath a parachute in a special vessel that catches the wind and lifts you up as a boat pulls you forward. The rise is gradual, giving you plenty of time to appreciate and get used to the experience.
You may ascend from 500 to 800 feet, depending on the length of your line. The flight usually lasts about 10 minutes or less, which gives you plenty of time to get aerial views of the water and any surrounding landscapes or structures.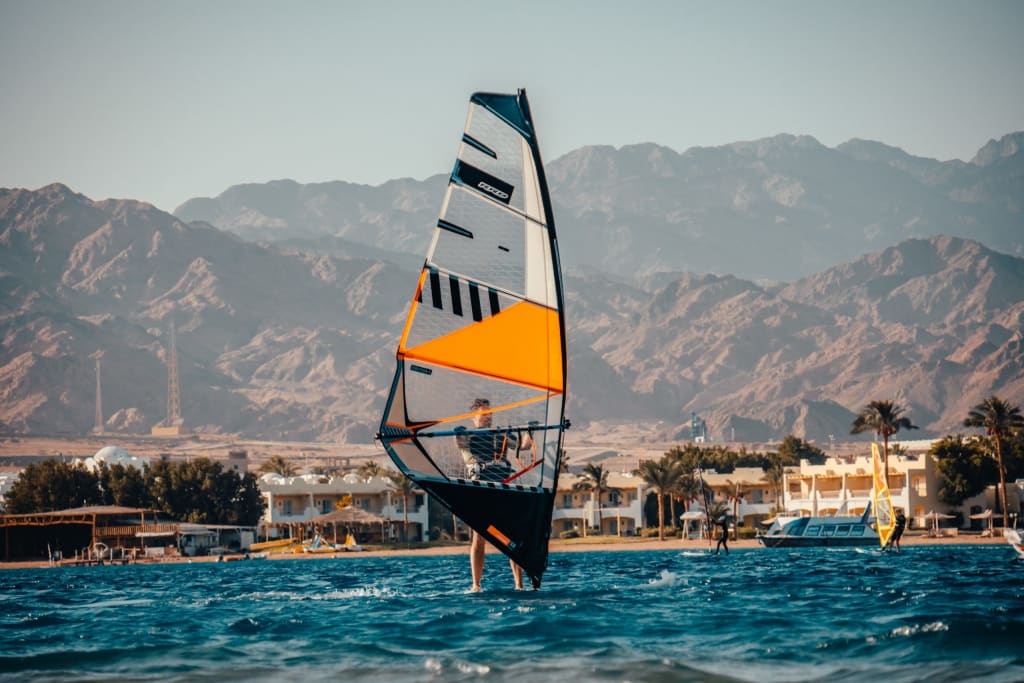 Get Wet This Summer
These suggestions are just a starting point. The activities you can do in and around the water are limited only by your imagination and where your RV can take you. Need more suggestions on further RV adventures? Then keep checking our blog.