One of the best perks about RVing, besides the untethered freedom to explore, is the community that comes along with it. RVers are arguably some of the friendliest people you will ever meet. Once you join the community, we highly recommend investing in RV clubs and memberships. From discounts to membership perks, and community get togethers, there are endless options to save, explore, and meet like-minded people on the road when you opt in for some of the popular RV memberships offered. 
If you're wondering where to start, we've got you covered. Check out our list of some of the best RV Clubs and Memberships to join in 2022.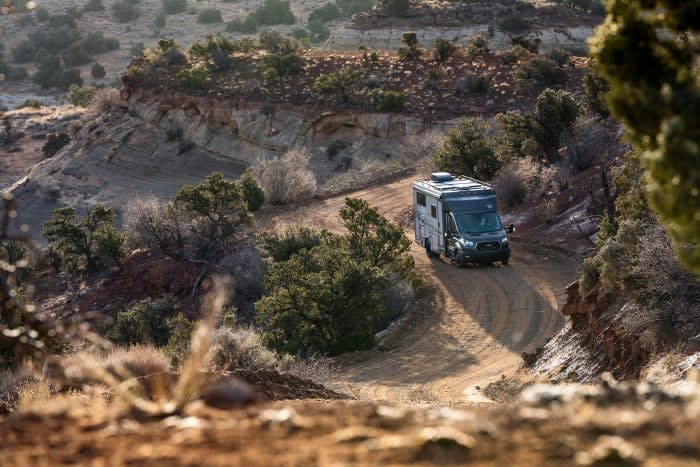 Annual Membership: $99 $139
Details: Harvest Hosts has two memberships, which are Harvest Host Classics with 2,562+ locations and Harvest Hosts + Golf with 2,982+ locations. This membership gives you unlimited overnight stays with no camping fees and access to spa facilities and restaurants. It also comes with a three-month 100% money-back guarantee. Other perks include 669 wineries, 376 breweries and distilleries, 420 golf courses and country clubs, 861 farms, 656 museums, and other attractions. Harvest Hosts is currently receiving a 5-Star Excellent rating on Trustpilot out of 1,381 reviews. 
Annual Membership: $50
Details: If you want a more private spot on beautiful property, Boondockers Welcome might be for you. You can choose from over 2,900+ private property locations across North America. This is how it works…you become a member, search the listings (about 70% of hosts offer hookups), contact the host of your choice, then arrange your stay. You aren't required to pay the hosts any money. Just a thank you and a review will do.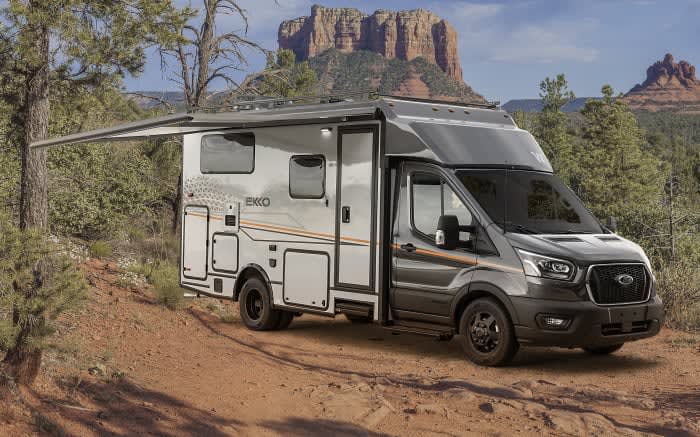 Annual Membership: $44
Details: Passport America is the original and the world's largest discount camping club. Passport America has more than 1,200 quality campgrounds and RV parks where you can save 50% off on your stay. They also provide you with access to their all-new my Passport America Mobile App that has trip routing, a nearby park search, and an advanced park search option. This membership also has a Passport America Refer-A-Buddy Program where they will give you $10 for each referral who joins. That's not all. Passport America also has a Lifetime Gold Membership option where you pay $399 one time and receive a lifetime membership. They do run price specials for this from time to time, so always be on the lookout for that. It was $299 at the time of this writing.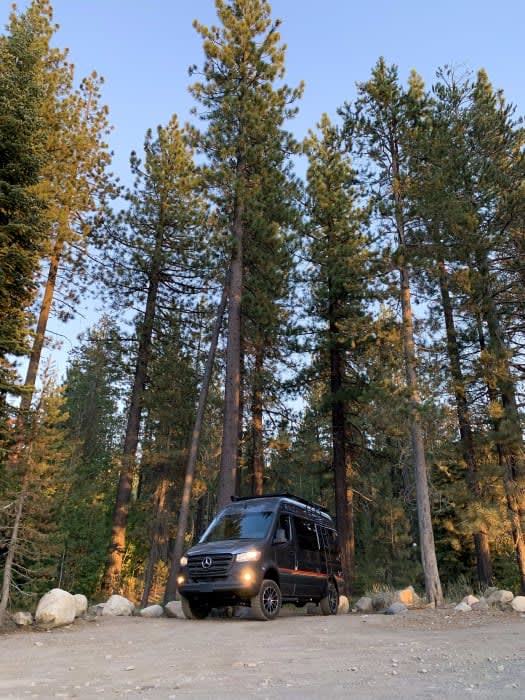 Annual Membership: $50
Details: FMAC offers one-year or multi-year memberships that are $50 for one year, $100 for two years, and $150 for three years. The FMAC benefits include discounts at KOA, Passport America, and all the FMCA campgrounds. They also offer discounts on RV insurance, travel insurance, pet insurance, and health insurance. Then they have travel services such as RV tours, windshield replacement, PROTENG fire suppression and detection devices, TCS fuel discount card, deals on Briter products, shopping discounts (Costco, UPS, Office Max/Depot, and car rentals), RV financial services through Newcoast, mail forwarding services, RV Whisper monitoring systems for pet safety, SoftStartRV, and Medjet. That's a lot—but that's not all. FMAC also hosts events and rallies such as the International Conventions & RV Expos. 
Annual Membership: $49.95 ($59.95 Canada and Mexico)
Details: Escapees RV Club has so many discounts and benefits, it's not even possible to list them all here. So it's worth taking a look to see if this membership might be for you. Here is a sampling of their benefits. They offer RV park discounts, including SKP Co-op RV parks with long-term options available. Exclusive member discounts from Battle Born Batteries, Goodyear Tires, Wholesale Warranties, and Full-Time Families. There are also Escapees maps so you can find RV and discount parks, Escapee Hangouts, Xscapers Convergences, Escapee Birds Of A Feather, Escapees RV Club Chapters, webinars, virtual campfires, RV Network forums, Escapees CARE for assisted living needs, mail service, roadside assistance, RVers bootcamp, RVers online university, RVer Job Exchange, a discount fuel program, and much more.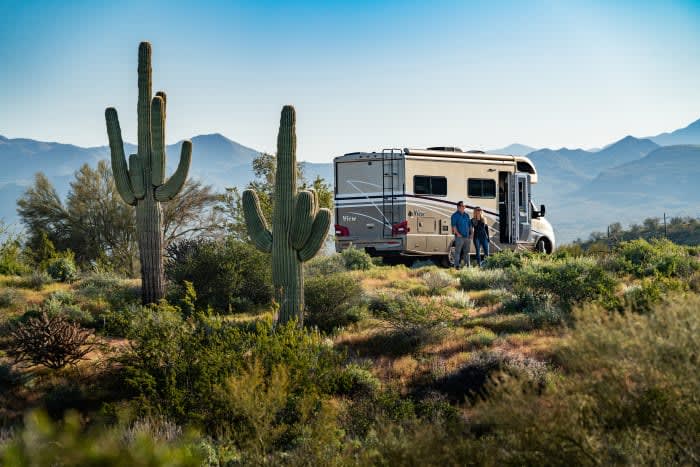 Annual Membership: $33
Details: KOA (Kampgrounds of America) has 500+ locations across the country. With a KOA Rewards membership, you will receive 10% off your daily registration rate, accumulated rewards points for cash off future stays, a free night during any KOA Rewards weekend. You also get exclusive offers and special discounts from KOA partners such as Goodyear Tires, KOA Health, Allstate RV Roadhelp, RV Loan Center by Essex Credit, and DISH TV. KOA Rewards account holders also receive $10 off FMCA membership dues and a welcome gift when you join. There are also special events at participating campgrounds during Care Camps Big Weekend and KOA Rewards weekend. And long-term stays are available as well.
Annual Membership: $35
Details: FCRV has multi-year memberships available. A one-year membership is $35, two-year membership is $68, and a three-year membership is $99, and all new members get six months free when buying any tier membership. FCRV is a nonprofit member-owned organization that is run by volunteers working at all levels for the mutual benefit of all members. They offer 100's of organized campouts yearly, have liability insurance for all chartered events, have chapters across the Continental U.S. and Canada, RV insurance and product discounts, youth, teen, and retiree programs, wildlife and conservation programs, and scholarship opportunities for FCRV members and their dependent children attending a two- or four-year accredited institution of higher learning.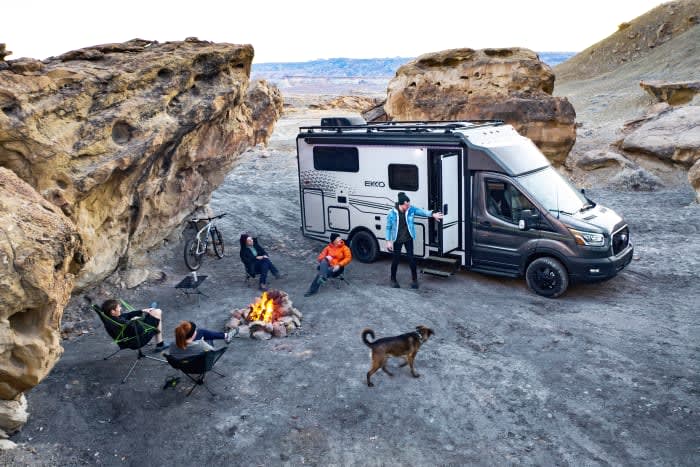 Annual Membership: $47.99
Details: The Explorer RV Club is the largest national Canadian RV club serving all RVers in Canada and the United States. They offer a one-year membership for $47.99 and a two-year membership for $77.99. Memberships come with discounts across the U.S. and Canada. You also get low-cost emergency roadside service for your RV and other vehicles, a 15% savings on admission to ORVDA RV shows, discounts on prescription eyewear, contacts, and sunglasses at IRIS, discounts at Mark's stores Canada-wide, discounts for Canada's Wonderland, and more. Explorer RV Club also offers insurance and RV rentals as well. 
What's Next?
Are you considering a new or used RV? Contact Us today. La Mesa RV is a top RV retailer and we have been helping people like you since 1972. We have locations across the country and an RV for every lifestyle. Our Experience Life Blog is also a great resource for everything RV. Everything from road trip guides, to videos, events, explorer spotlights, RV living, eats, roundups, and even a traveler's guide to the top RV campgrounds and resorts you won't want to miss, we've covered everything you could possibly need to know about RV living.