Even though it's only October, we are welcoming the holiday season with open arms. In a few short weeks we'll all be preparing for hot chocolate around the campfire, a Christmas tree in the camper and string lights around the RV to celebrate the most joyous time of the year! Are you looking to enjoy an epic Christmas at your campground? We've searched the country to find the most Christmas-y, cheerful and Santa filled places that are motorhome approved across the U.S. From towns that are actually called Christmas and Santa Claus, to unique holiday celebrations, you'll be glad you parked your camper at one of these six amazing campgrounds. Get the string lights and mistletoe out, it's going to be a magical Christmas!
Cover Photography by: Mountain Modern Life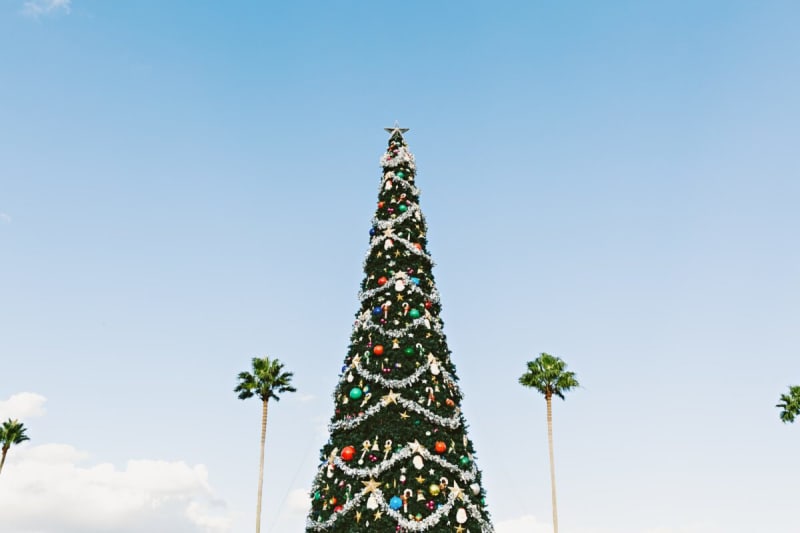 Photography: @thkelley
Fort Christmas, Florida
Where to Stay: Christmas RV Park
Make your way to the happiest place in Florida, a town that is actually named Fort Christmas! This festive town is located merely twenty miles east of Orlando and is en route to Kennedy Space Center, Merritt Island National Wildlife Refuge, and Canaveral National Seashore. Let us not forgot what's in Orlando, the actual happiest place on earth, Disney World. Fort Christmas keeps to its namesake with festive decorates throughout the town and events every holiday season. It's the ideal central location to park your RV and be able to take trips to the desirable surrounding destinations all Christmas season!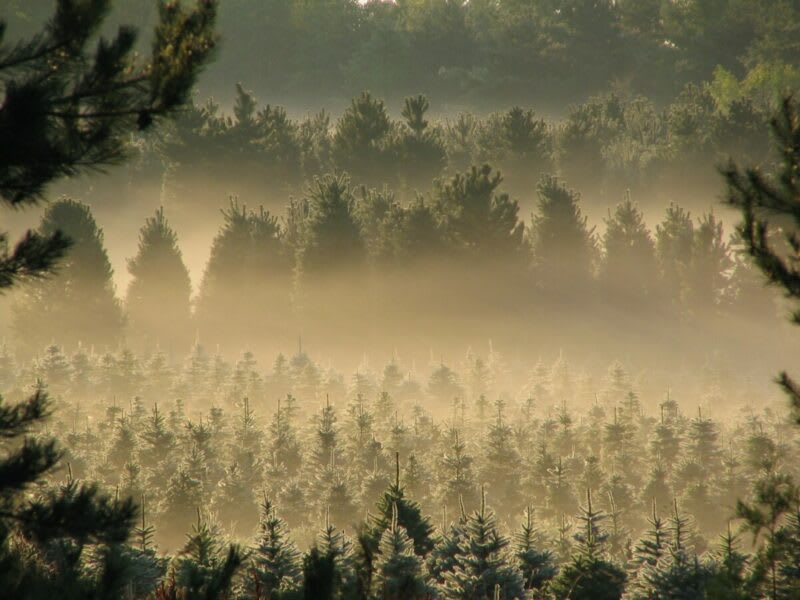 Indiana, Pennsylvania
Where to Stay: Yellow Creek Campground
Did you know that this quiet town is the Christmas tree capital of the world? This area is well adapted to the growing of various species of evergreen trees that are popular during the holiday season, with over 1 million trees harvested per year in Indiana County alone! With tree farms open to the public, you can rummage through the famous Gregg Van Horn's Christmas Tree farm to find your very own RV tree (or Christmas wreath if you're interested in saving RV space.) Indiana is also the birthplace of Jimmy Stewart, the star of the Christmas classic It's A Wonderful Life. The town has a dedicated museum just for this legend and from now through the holiday season, they throw the epic It's A Wonderful Life Festival.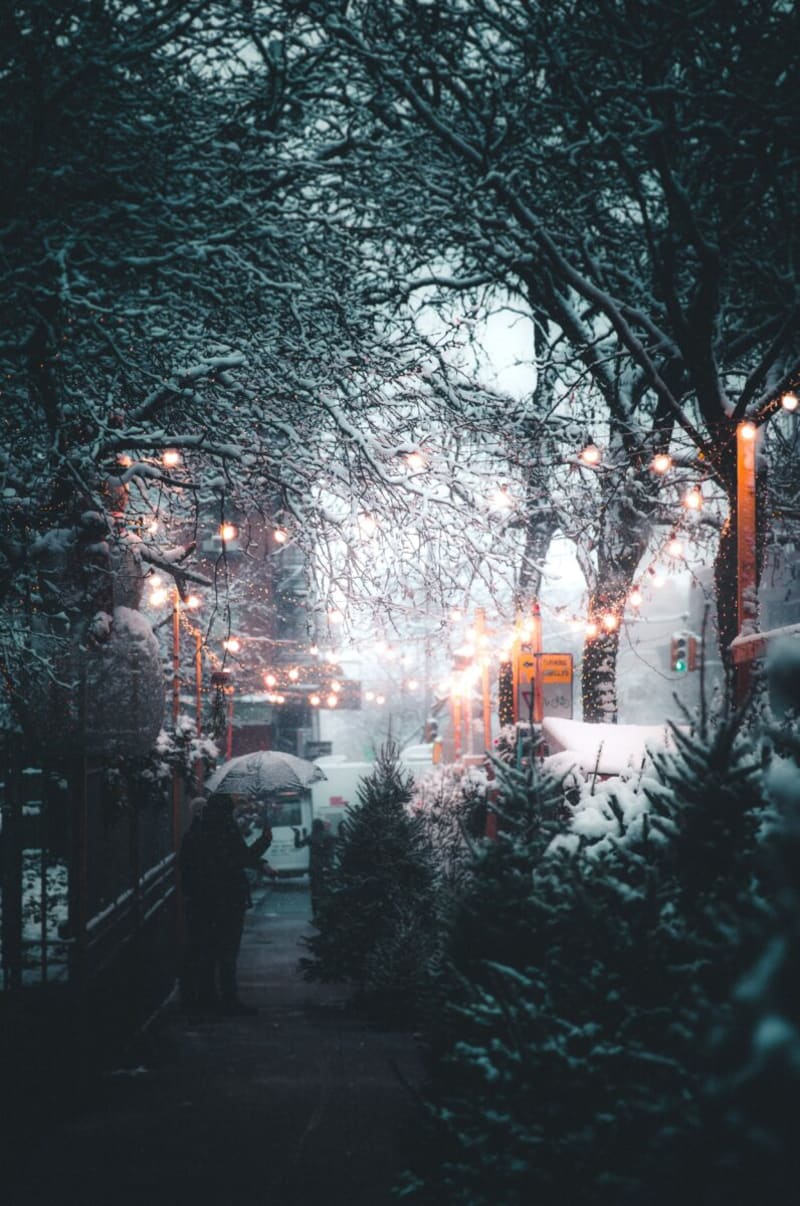 Photography: @trapnation
Santa Claus, Indiana
Where to Stay: Lake Rudolph Campground and RV Resort
This is the most happening Christmas campground on our list. Lake Rudolph Campground is known for its holiday cheer. Come enjoy numerous holiday themed attractions from Santa's Christmas Store to Land of Lights and Santa's Stables, you can have it all! Lake Rudolph Campground has a fabulous reputation. The RV park was named the best RV Park in Indiana, one of the most family-friendly campgrounds by U.S. News and World Report, and one of the top ten best campgrounds for families by the Travel Channel. If you want to have a Christmas blow out, Santa Claus, Indiana is the place for you this holiday season!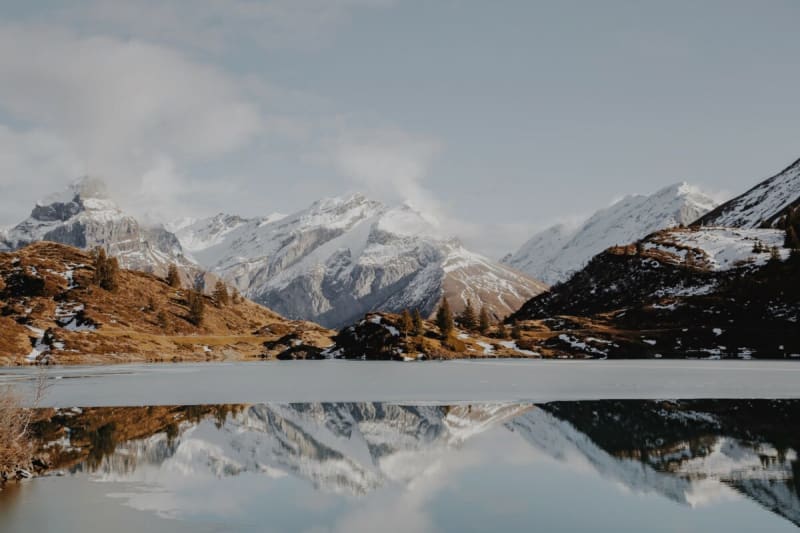 Photography: @martinsattler
Mammoth Lakes, California 
Where to Stay: Mammoth Mountain RV Park
Come to Mammoth for your grown-up holiday celebration. Mammoth Mountain RV Park always has something going on, which is sure to make your Christmas vacation here a memorable one. With its central location to Mammoth Lakes, you'll be able to enjoy all the holiday outdoor activities. Those include dipping in natural hot springs, craft brewery tours, spa services, cross country skiing, snowboarding, snowshoeing, horseback riding, hiking and so much more at this outdoor hub. If you have little ones with you this holiday season, Mammoth is still an excellent destination for you and your family. Check out these numerous holiday themed activities held in Mammoth Lake. From Mammoth Ice Rink to Night of Lights (a free event featuring a torchlight parade and fireworks!) there is no shortage of Christmas spirit in Mammoth.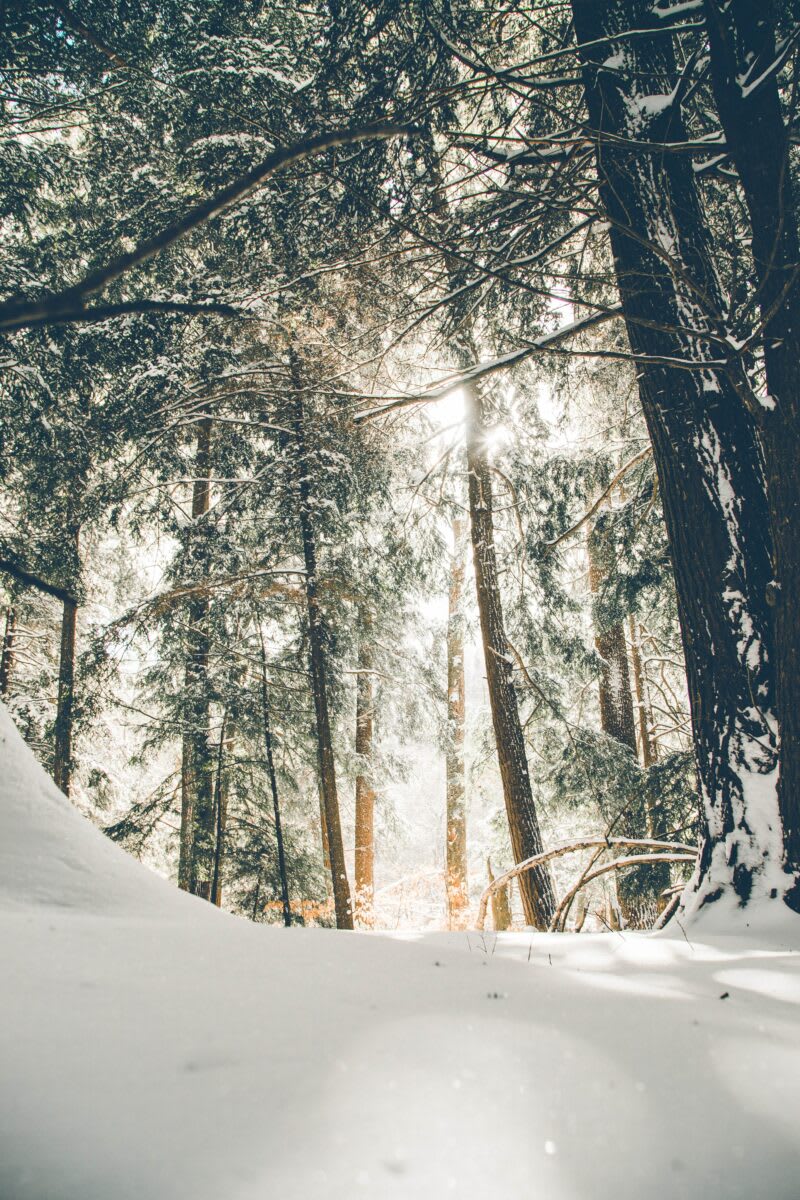 Photography: @drosie
Freedom, New Hampshire
Where to Stay: The Bluffs RV Resort
The Bluffs RV Resort is the ideal home away from home this Christmas. Tucked away in the mountains of New England – Freedom, New Hampshire is the quintessential holiday camping trip getaway. Enjoy breathtaking views of Mount Washington Valley and a quaint downtown experience. Come for the memorable Holiday Festival and Tree Lighting Ceremony and stay for the most scenic Christmas you'll ever experience. Christmas in Freedom is like stepping into a snow globe that you never want to leave!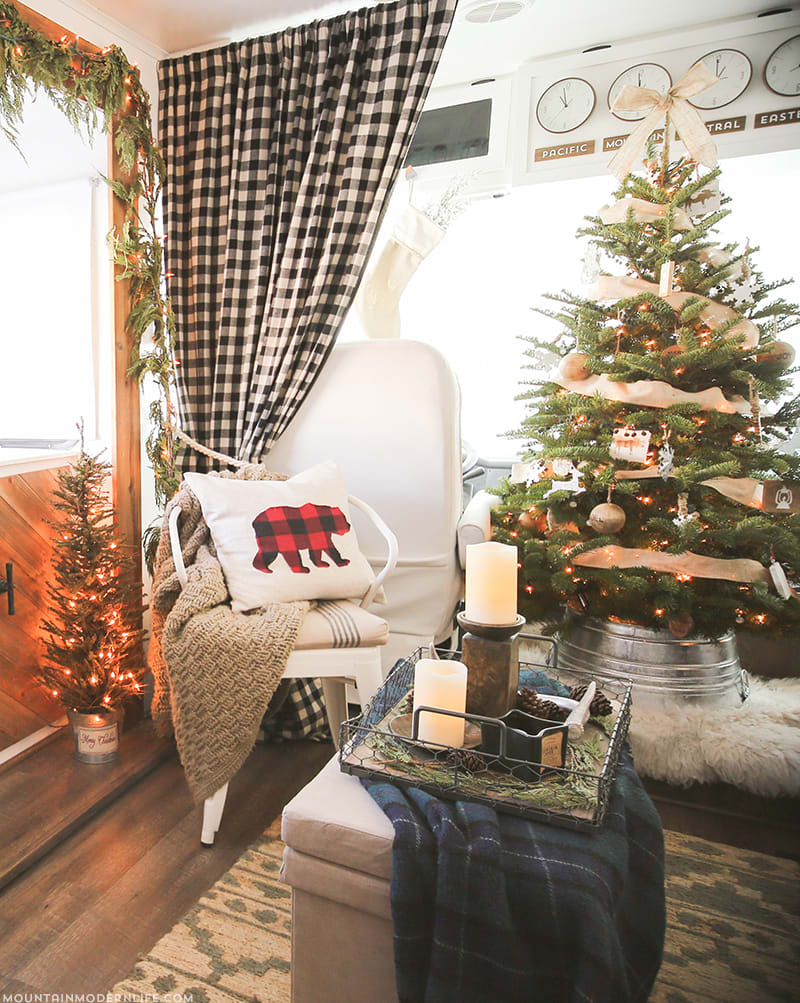 Photography: Mountain Modern Life

Stone Mountain, Georgia
Where to Stay: Stone Mountain Park 
Stone Mountain Park has over 250 full and partial hook-up campsites, so you don't have to worry about not having a reservation if you make a last minute trip to Georgia. Known as "Atlanta's Most Heartwarming Holiday Celebration," Christmas lasts from November 10th through January 6th in Stone Mountain! The town is known for their amazing holiday attractions like the Summit Skyride, Scenic Railroad and The Polar Express 4-D Experience. This is truly a place where children are free to let their Christmas cheer shine and be fully embraced! Come see Santa and a ton of other holiday classic characters while you enjoy the Christmas Carols and hot cocoa with your loved ones.
Are you planning your grand RV Christmas adventure but need a little help preparing your RV for winter living? Check out our post on How to Prepare for Cold Weather RV Living, and be sure to leave us a comment in the section below telling us where you'll be spending your holiday season!