If you are RVing and you have kids, w'ere willing to be you're not going to want to leave them at home. What you may not know yet, is how much kids can enrich your travels. We have always traveled with our children, near and far. Our oldest was eight weeks old on her first transatlantic flight. To date, we have taken them to 59 countries and 42 U.S. states and counting. What we never expected is the positive impact our little ones would have on our own travel experience. Not only have them become curious travelers, but they have changed the way we see and experience destinations, for the best. 
Guest Post and Photos by Laura Georgieff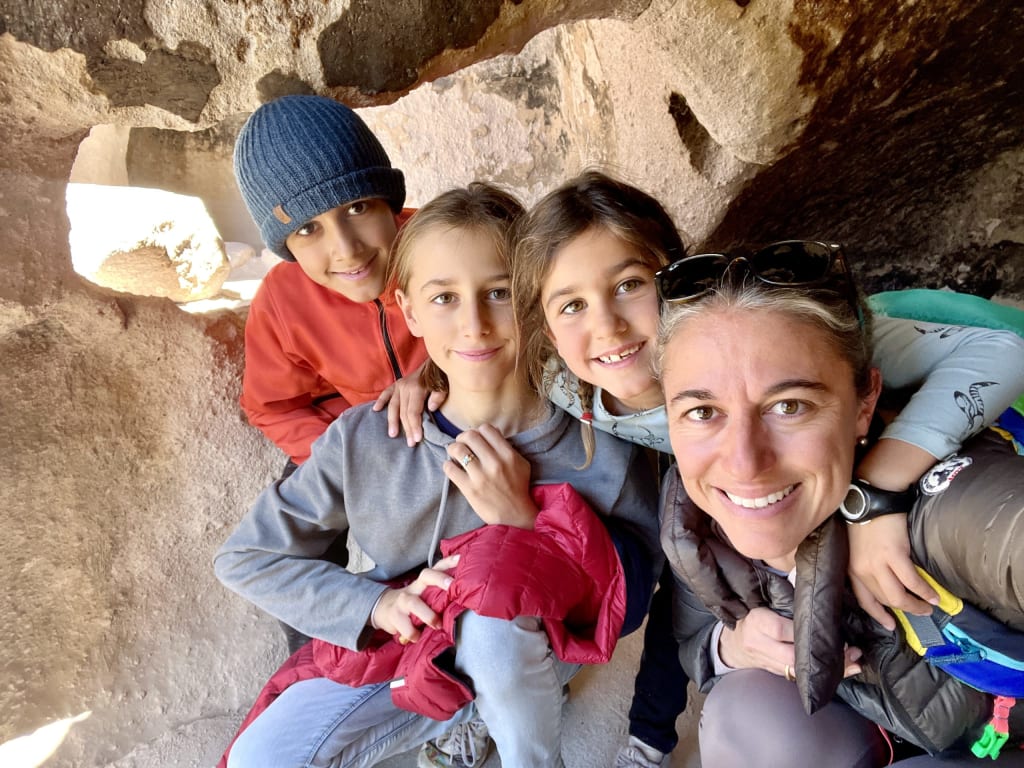 Start Them Early
I am often asked how early you can start traveling with kids. My answer is always: "Yesterday!" Yes, you read that right! 
Taking a two-week old to Kenya might be a bit optimistic… but honestly, anytime after the first month or so, once you feel safe and confident moving around with your baby, is a good time to start traveling with your child. You will be the best judge and I urge you to follow you gut feeling. 
When you are ready for that first adventure, you'll be surprised just how little a baby needs. They will want comfort from their parents, something to eat, and a safe place to sleep. And if you are RVing with your kids, you've solved a big part of the equation!
Many parents are overwhelmed with how much they need to pack for their children. Guess what? Pack less! Everywhere you travel, children are being born and raised. You will find baby food and diapers. No need to overly complicate your logistics. One of the major benefits of RVing is the ability to bring a little more with you. You are traveling with your home "on your back" and have the luxury of bringing a mixer if you make your own baby food, baby's favorite cot, and bring a couple of safety blankets if you feel necessary. So don't put it up. Start RVing with your kids as soon as you, as parents, feel like RVing.
Make Traveling Second Nature
The earlier you start your kids, the more natural RVing will become to them. You want it to be second nature. No second-guessing. "Let's pack and RV," no questions asked. The kids know the drill, they have a routine, and will be more excited than you are to go on an adventure. An awesome benefit of RVing with kids is the extra pairs of hands you gain as they get older. Most RVing families have established routine when getting to, and leaving camp. Some help with unrolling cords, laying chocks, operating the slide outs, laying the outdoor carpet, setting up beds, and more. All of this becomes natural team work if you practice it enough, and everyone is excited to get their tasks done right. 
See Destinations Through Their Eyes
Obviously, having a buddy or two to prepare the rig as we get to the campground is amazing, but the true benefit of RVing with kids is seeing the destinations through their eyes. 
Because we travel with our children, we go out of our way to provide them with learning opportunities. We would never visit the museums we visit, if it wasn't for the kids, and I can honestly say that there isn't one day on the road, that we go to bed without having learned something new. If it wasn't for the kids traveling with us, I don't think I could confidently make that claim. 
There is also a different perceptive. As young children trail by your side, they see and point out things you would have never seen. You may also hike a little slower and see things you would have otherwise missed. Always have a conversation going. I can't tell you how many times we saw something differently because of a comment the kids made. They have an innocence to them that gives you a completely different way to see and understand things.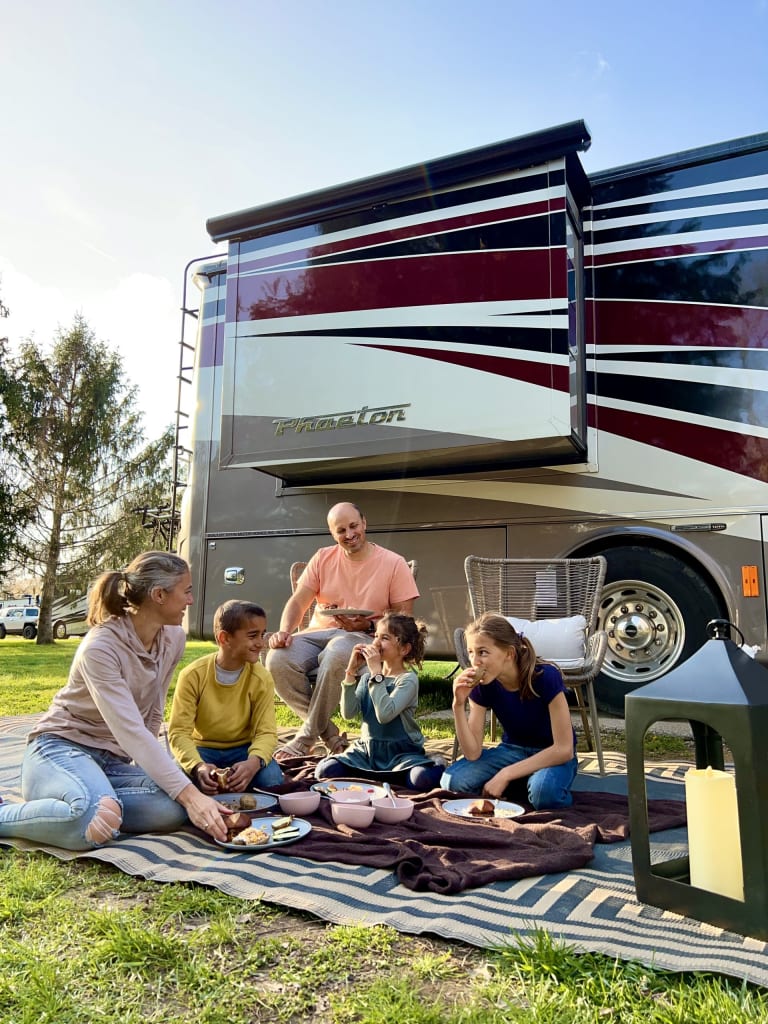 Meet People Through The Kids
If you're a Type A personality, you probably won't need this. But if you're on the introverted side, like we are, this will blow your mind. I sure wasn't expecting to meet others when we started traveling with kids ages 6+. 
Whether at the campground, or while taking a break at a local playground, kids will naturally gravitate towards each other. In fact, I'm pretty sure our kids spot at least 3 new friends before we even park the RV on any given campsite! 
Because they make instant friends everywhere we go, we get to meet fellow travelers and locals all the time. Those relationships make our travels so much richer and we know we would have never talked to 95% of those people if the kids hadn't been traveling with us. 
Those relationships have turned into long-term friendships, as well as super fun one-off campfires. No matter the long-term impact, we have loved getting to know people of all horizons and backgrounds. And seeing the kids able to sympathize with nearly everyone around them, never considering age, color, gender, or financial means, is incredibly gratifying.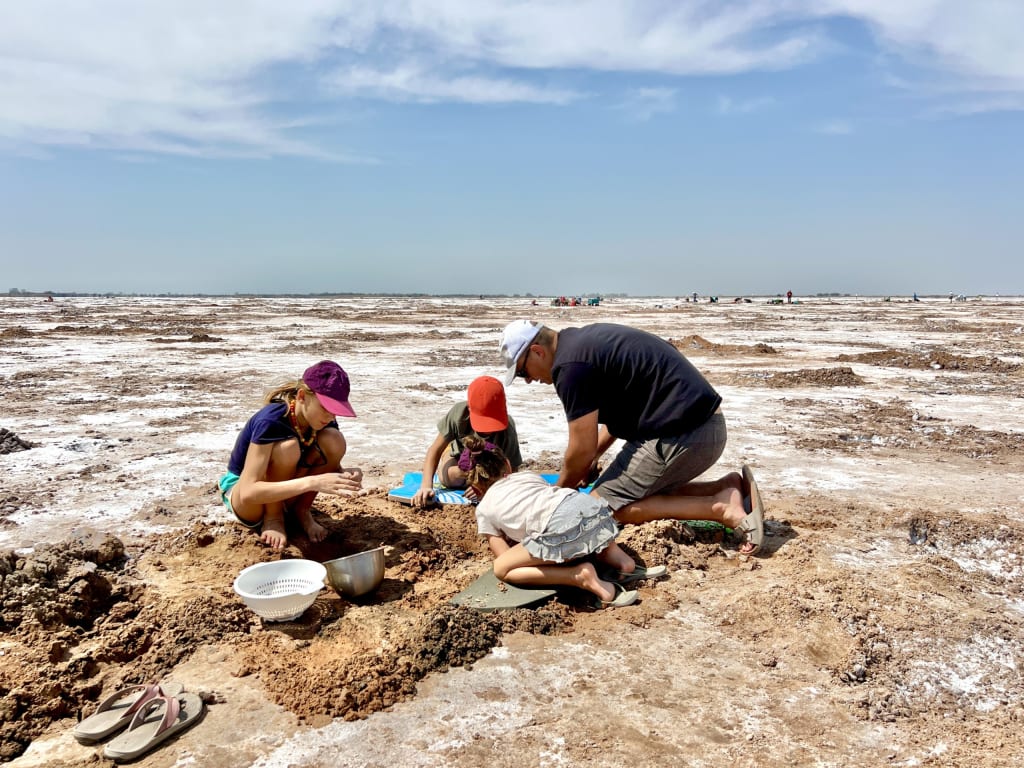 Constant Learning
Let's put the kid lens on for a minute. Children are sponges. Their brains learn at every opportunity given. When traveling, the learning opportunities are everywhere and they will retain more information visiting a national historical fort, than learning about the Civil War in class. The benefits of RVing with kids, from a kid's perspective, are endless. From a human standpoint to the knowledge they build while traveling, I urge you to take the kids with you at every opportunity!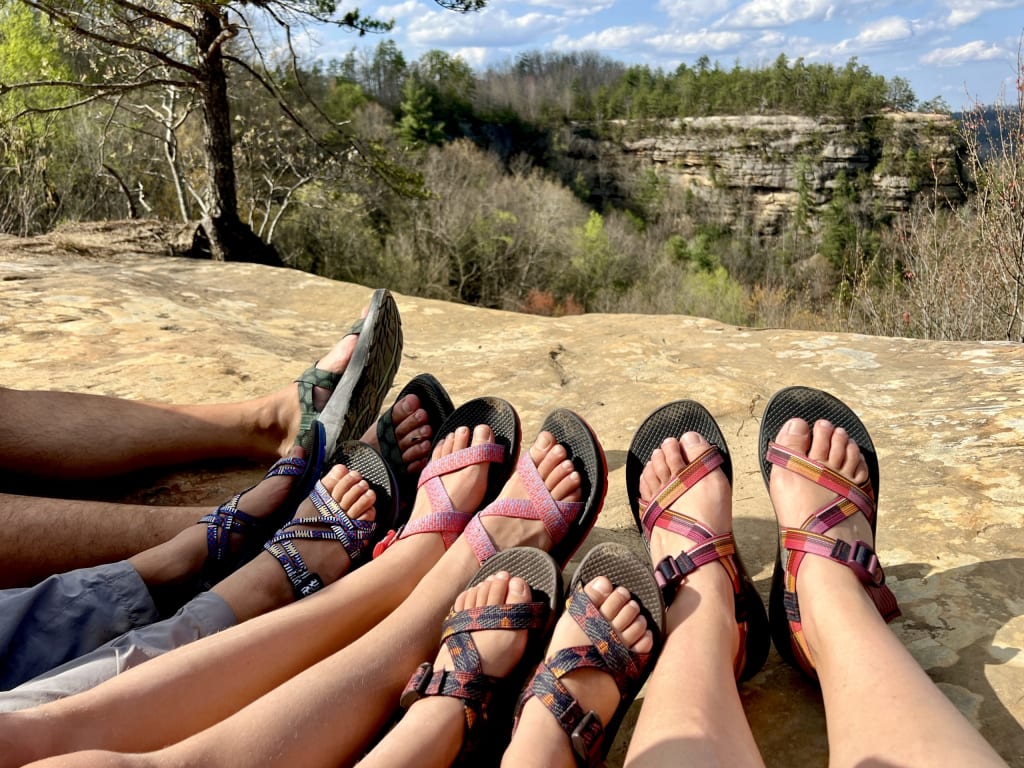 Benefits of RVing With Kids
If you think that RVing with kids is beneficial to the kids only, rethink that thought. The benefits to the parents are incredible and I haven't even touched on the bonding. 
Spending time exploring, learning, and relaxing as a family is priceless. You will never make up that time and will never wish you'd spend less time with your kids. Use every RVing opportunity you get to build a deeper relationship with your children and never forget to pack marshmallows and firewood!