For a lot of us, the drive to explore all started with our dads. They're our heroes, challenging us to climb trees when we were kids, teaching us how to properly hook bait to fish, passing along family favorite traditions, and sharing their wealth of knowledge gained from a lifetime of adventure and experience. They teach us how to care for our investments by putting in the elbow grease to keep the RV running smoothly for safe and memorable travels.
With Father's Day around the corner, we get the exciting opportunity to give thanks to the dads all over going the extra mile in making our adventure goals a reality. If you're looking for a thoughtful gift fit for the ultimate RV dad, we've got you covered! Read on for a list of Father's Day gift ideas for any budget, whether your pops is a grill master, handy outdoorsman, laid back camper, or all of the above.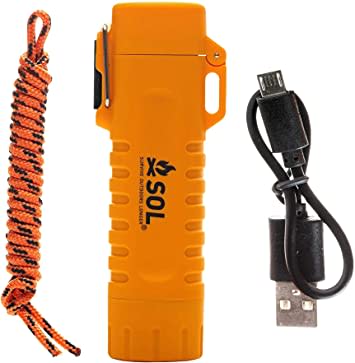 Price: $24.99
Details: There isn't a gust of wind or drop of rain that can keep your dad from lighting a fire. This nifty lighter is rechargeable via micro-USB connection. It also comes with three feet of tinder cord that can be attached as a lanyard. The lighter includes a built-in LED light with three available settings. Whether used to fire up a grill or pit, this mighty little lighter will put itself to great use around the RV campground. No fuel required. Now, that's pocket sized convenience.
Price: $34.99
Details: Is your dad the family grill master? This pack of twenty spices will inspire some seriously mouthwatering meals for travels to come. This full set has a little bit of everything from adventurous flavors such as lime chipotle, to travel inspired spices including Caribbean, Jamaican Mexican, Montreal, and Southwest. It also includes classic and staple flavors that popular dishes call for. It's a great sampler of flavor, allowing grill happy dads to go wild with creativity.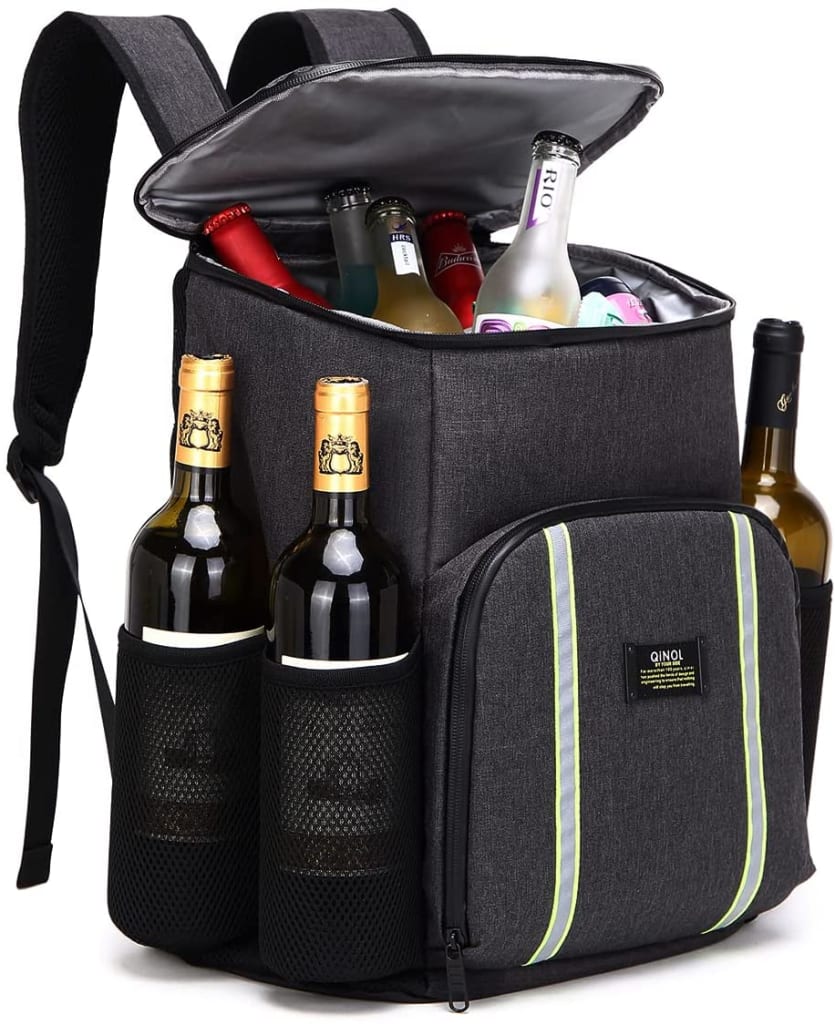 Price: $35.99
Details: Some of nature's best views call for a chilled quick snack and refreshment. Whether your dad loves canoeing, fishing, or hiking to stunning vistas, this leak-proof cooler backpack will keep him fueled. Your dad will be packed with up to 30 liters of storage spaces for meals, beverages and snacks. It's easy to stay organized while on the go with spaces including adry zipper pocket, a top lid zipper slot, and two large mesh side pockets for quick-grab access. The backpack is made with heavy duty nylon in order to withstand weighty trips. The back is padded for extra comfort too!
Price: $38.00
Details: Fuel your father with a warm cup of joe before setting off on another journey. The MagSlider lid features magnetic closure for easy cleaning and handling. Made with stainless steel and double -wall vacuum insulation, your dad's beverage will keep temperature for hours whether hot or cold. The tapered design provides plenty of space for a mega-cup of coffee while still fitting most cup holders. These sleek tumblers are easy to keep clean and are shatter proof with DuraCoating to keep from color fade, cracking or peeling.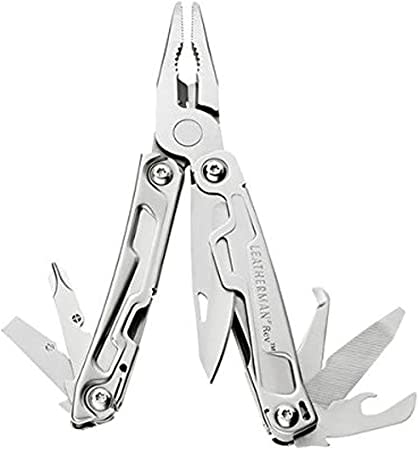 Price: $49.95
Details: This pocket-sized "tool-box" has fourteen essential functions in one. It's handy for working under the hood, around the campground and when out and about. The Leatherman REV includes wire cutters, a wire stripper, knife, package opener, wood and metal file, can and bottle openers, needlenose and regular pliers, a Phillips screwdriver and more. It's lightweight and extremely portable, with a pocket clip for easy reach and use. This handy item is a must-have for RV dads that wish to minimize on tool space.
Price: $64.99
Details: Sometimes dad deserves a day of lounging with an epic nature view. Footrest? Check. Umbrella shade? Got it. Comfortable insulation? Yep. This camping chair has it all and more with a built in storage pocket and bottle opener included! Your dad can recline with refreshments at his fingertips with extra wide seated comfort. This camping chair is designed with lightweight durability, making it easy to store and transport without taking up too much RV space. You know what that means – Let the tailgating begin!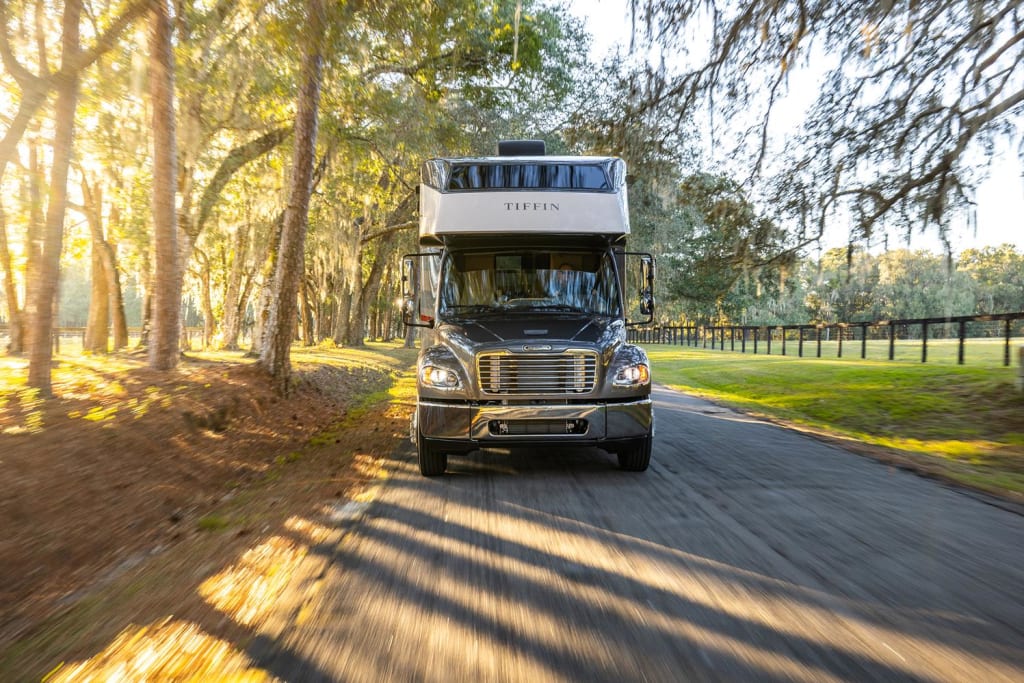 Price: $99.00/yr
Details: This membership subscription is a gift that keeps on giving. Gift dad with year-round access to 2,981 farms, campgrounds, and wineries for a uniquely elevated RV vacation stay whenever his heart desires. Harvests Hosts brings one-of-a-kind camping experiences to RVers across the country with its network of host destinations from countryside vineyards to intimately rustic farmhouses and everything you can imagine in between. Every membership comes with a three-month, 100% money-back guarantee. Mom is just a click away from a very well-deserved adventure at incredible, exclusive campground destinations. Check out our full feature guide on Harvest Hosts to learn more!
Price: $69.99
Details: No cell service? No problem! Keep in communication with dad from up to 36 miles away. Sure, it's a thing of safety, but who doesn't love the idea of getting to say "Roger" and "copy that" to the pops over radio signal? These walkie talkies are waterproof and feature hands-free operation with 9 sensitivity levels. Noaa Weather Scan is included for severe weather updates in your surrounding area.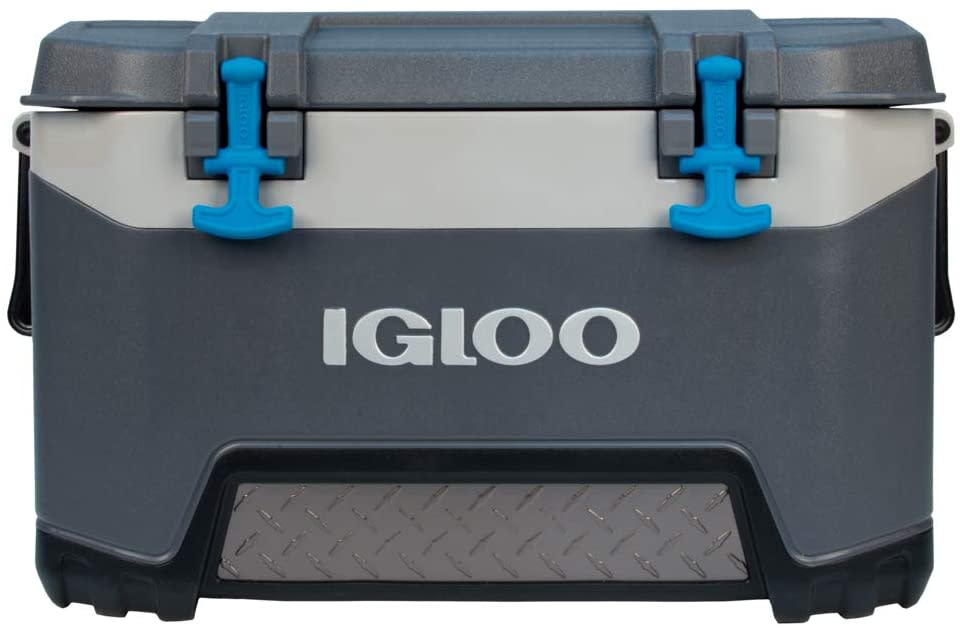 Price: $120.00
Details: This bad boy is easily considered the 'Cadillac' of coolers. Designed with cool riser tech, a fish ruler, and tie-down points for secure storage, this 52-quart cooler yields all of the space you dad will need for the ultimate campground kickback. The heavy duty blow-molded construction features a reinforced base for increased durability, while maintaining a lightweight feel for easy transportation. The rubberized T-latches are as stylish as effective at keeping packed goods cold and secure. This is a gift that will easily last a lifetime of RV camping.
Price: $289.99
Details: It's no wonder why this nifty action camera is an outdoor community favorite. Capture 4K HD video with smooth stabilization from any creative angle your dad can think of. Secure it to the RV while you ride through scenic mountain passes. Bring it along to capture snow, sand, and water sport surroundings. Your dad will have the freedom to capture family travels from a whole new angle, and share it with friends and family back home.
What are some of your favorite RV memories you've shared with your dad? Tell us your stories in the comments below!