Whether you are considering full-time family RVing, or are a veteran living on the road, there are a few memberships worth considering. Today we will be discussing must-have memberships for full-time family RVing. These programs fall in one of two buckets: saving money on the road, and adding peace of mind to your travels. Most cost less than $50, while some are a little more expensive, but we have vetted them all and can personally recommend each and every one of them. 
When looking at breakeven analysis, we are assuming a $50 camping night. If, on average, you spend more than that, breakeven will be faster. If you are used to spending less, your breakeven point will be longer. Take a look at the RV memberships below.
Guest Post and Photos by Laura Georgieff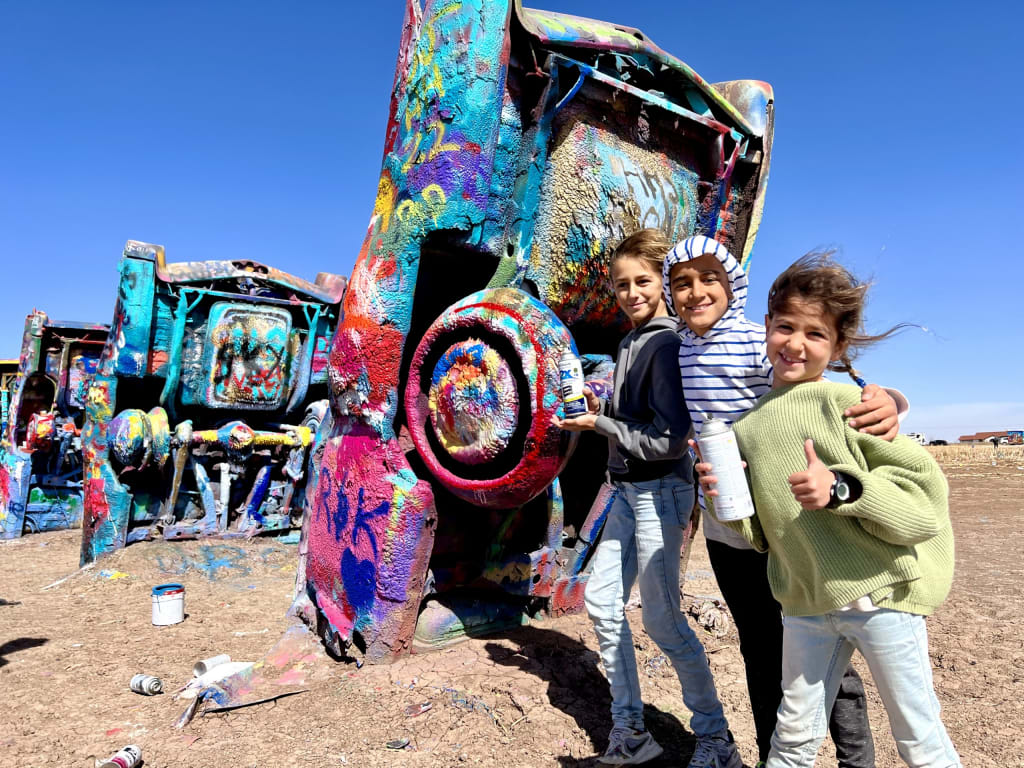 Let's get the expensive one out of the way first – though we truly feel that its value is probably the greatest on this list! Thousand Trails is easily comparable to the timeshare of camping. You can, however, sign up for a yearly membership without any deed ownership and large upfront investment! 
The concept is such that, for just over $600 per year (wait for a $100 OFF or more promotion), you can camp all year for free. Now, let's talk about the reality of it… 
The camping pass is just over $600 per year, which gives you access to one geographical zone and a 60-day booking window. Within that zone, you can stay up to two weeks at any Thousand Trails campground free of charge, take one week out, and then go back for two weeks (as many times as you'd like during the year, pending park availability). Or, you can hop from park to park if you spend four nights or less at each park! That is our preferred way of using our Thousand Trails membership, and it works very well with our faster pace. By staying 4 nights or less, we never need to be "out" and could technically spend 365 free nights of camping each year.
For $70, you can add a region – the U.S. has a total of five regions and just under 200 locations nationwide. We typically use two regions on any given year. 
You can add over 100 campgrounds, scattered around all regions, if you purchase the Trails Collection for an extra $330. I think it is worth it, as it adds lots of campgrounds a little bit everywhere in the country! 
If you get the Thousand Trails Camping Pass (two regions) + The Trails Collection, you will be spending about $1,000 and could camp free of charge, with hookups, as many nights as you can fit within the rules of the membership. If you spend, on average, $50 / night on campgrounds, you will be breaking even after 20 nights! 
Another fun benefit of a Thousand Trails membership is the storage benefit. We have used it multiple times to store our rig around the U.S. as we needed to fly for trips. 
I don't know many full-time family RVers who do not have a Thousand Trails membership. Now, most families who are in for the long haul, purchase an actual membership (not just the Camping Pass), which is a heftier investment up front, but allows up to three weeks in each park, longer reservation windows, and more generous park-to-park access. 
Cost: $630 / year (available add-ons: $70 per extra region, $330 for The Trails Collection)
Benefits: Free camping at Thousand Trails campgrounds + storage benefits
Breakeven: 13 nights (if purchasing just one region at $630) / 20 nights (with 2 regions + The Trails Collection)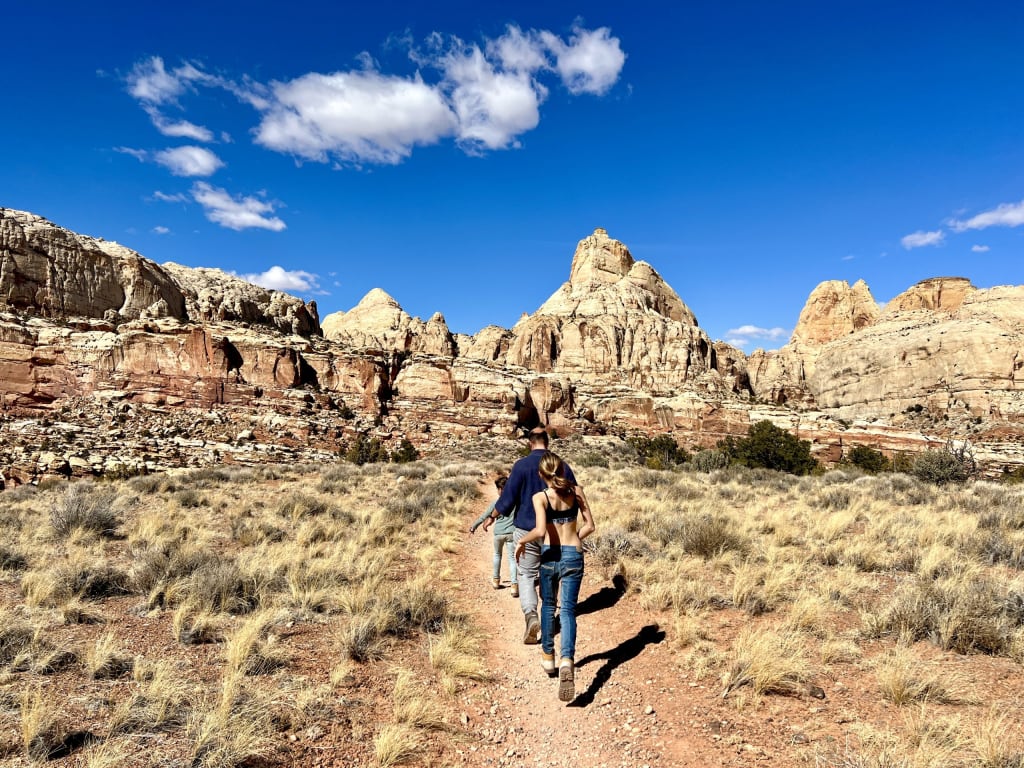 We love the KOA Rewards Program. As we full-time around the country, we typically jump from Thousand Trails campgrounds to KOA campgrounds, with some national and state parks scattered in between. 
KOA campgrounds are always a treat, as they offer excellent family amenities and plenty of little friends for the kids to run around the campground with! 
The KOA Rewards Program costs just $33 per year and gives you 10% OFF every single night you book. It also comes with a point accrual system, which can be claimed as cash towards your stays. In the last year, those points have amounted to $100 OFF our stays, on top of the 10% savings every time we stay. 
And while we have not spent that many nights at KOA's, we have somehow met a threshold rewarded by a free year of KOA Rewards. So that $33 investment has gotten us two years of membership! 
This one is a no brainer with most night $50+. Thanks to just the 10% discount, you will be breaking even in around seven nights!
Cost: $33 / year
Benefits: 10% OFF nightly rates + points accrual redeemable for credit towards stays
Breakeven: 7 nights
Passport America is such a good program!! It is usually our first step in planning a destination and looking for a campground (after checking the Thousand Trails map). Thanks to its in-app map, it helps us narrow our search down to a handful of campgrounds at each stop, instead of getting overwhelmed with Google Maps and dozens of parks. 
Passport America is a program that simply gets you 50% OFF at over 1,200 campgrounds in the U.S. For just $44 a year (if you are referred by a member, you will get three or six months for free – see how to get in touch with us below), you can use the 50% discount an unlimited amount of times. 
Each campground has its sets of rules clearly outlined and the discount may only be available for one night, or only from Sunday to Thursday nights, there might be blockout dates, etc. However, we have had much luck in securing half-priced campgrounds around the country. And as I said, even if just for the ease for starting your campground search on their map, Passport America is well worth it! 
When purchasing, you have the option to buy two years, three years, five years, or lifetime. The lifetime membership costs $299, can be transferred once, and comes with a couple of one-year memberships to give out to friends and family. 
Based on a $50 camping night, the one-year Passport America membership breaks even in just two nights! That's a no brainer in my books! 
Cost: $44 / year
Benefits: 50% OFF night rates at 1,200+ participating campgrounds
Breakeven: 2 nights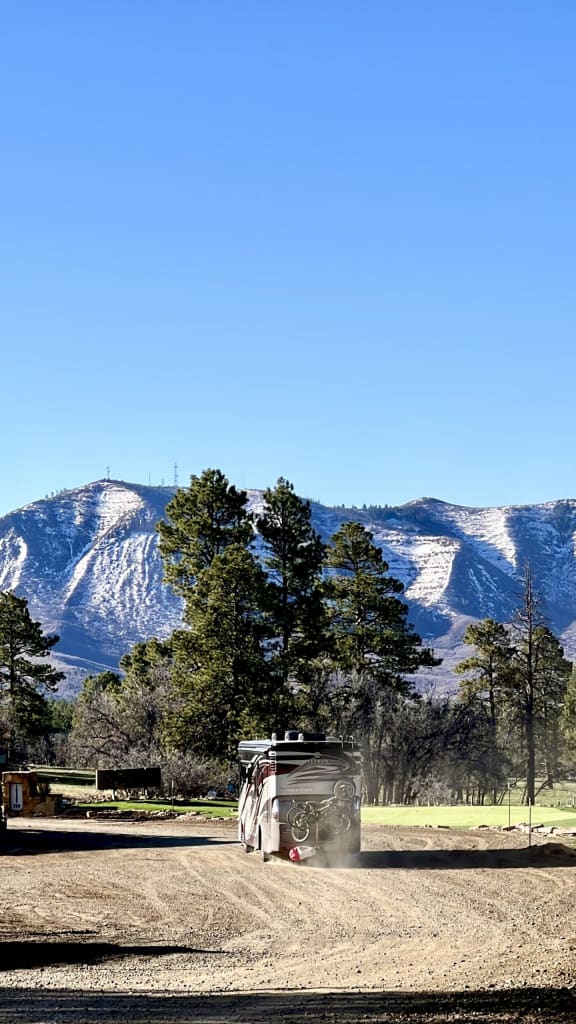 Harvest Hosts is not a must-have for all, but most will really enjoy it! Becoming a member gives you nearly 4,000 locations to boondock at. You are typically limited to one-night stays and are asked to spend about $20 at the business hosting you, and we love that there is not check-in / check-out time, making for stress-free mornings. 
Most businesses registered on Harvest Hosts are wineries, restaurants, farms, breweries, golf courses, and other small businesses. I love the idea of supporting a small business and getting fun memorabilia / Christmas gifts / meals for $20+ a night, rather than paying for a campground I would only be staying one night at, without enough time to use the amenities. 
We met wonderful people and stayed at very unique and super fun places with Harvest Hosts. It is a great membership to have if you know you will have long driving days and needing places to stay overnight on your way. 
Note that you need to be self-contained to stay at Harvest Hosts (no tents allowed either), but hosts generally allow the use of generators. 
The Harvest Hosts memberships costs $99 and you are asked to kindly spend about $20 at the business hosting you. You can add Boondockers Welcome for another $20 or $30, which gives you access to a network of individuals letting you park your rig over night on their driveway or property. When staying at a Boondockers Welcome property, there is no spending requirements and you can stay more than one night, as agreed upon with your host. 
On the website, watch the top of your screen for frequent discount codes (10 to 20%) on memberships!
Within your year of membership, you can stay an unlimited number of nights. So if boon docking is your thing, you're essentially cutting your nightly cost down to $20, but getting $20 worth of food or things! You know you will be staying in totally legal and safe spots, and have an easy map to find the perfect site for the night.
The app is easy to use and the hosts are fun to meet. This is great way to meet people on the road and make incredible memories. 
Cost: $99 / year
Benefits: Network of free boon docking spots around the U.S., on private property, against ~$20 spent at the business hosting you
Breakeven: 4 nights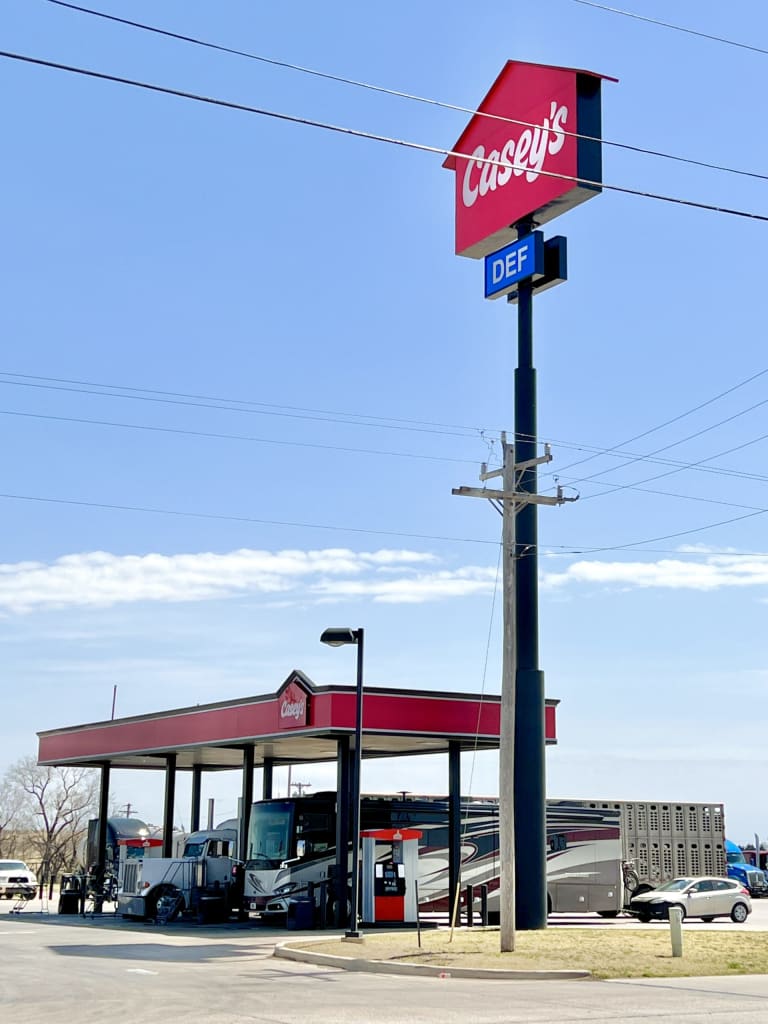 AAA is a great membership to have all around. It brings you peace of mind on the road, as well as frequent 10% OFF benefits at campgrounds. 
When you call a campground to inquire about availability, always ask if they have Passport America, Good Sam, or AAA discounts. You will be surprised at the amount of campgrounds offering discounts! 
AAA has a specific AAA RV Membership covering motorhomes, travel trailers, or pick up trucks with campers, which can be added to your AAA Plus or AAA Premier Membership. 
Depending on whether you upgrade a Plus or a Premier membership, your benefits will be different. However, you are signing up for towing benefits (100 miles or 200 miles respectively), flat tire service (vehicle + trailer), fuel delivery, extrication service if you get stuck, locksmith service ($100 and $150 respectively), one-day free car rental, and car travel interruption benefits with up to $1,000 and $1,500 respectively for emergency expenses over 100 miles from home.
Those RV benefits come on top of the Classic or Premier AAA Memberships, which include battery replacement service, roadside assistance, discounts, and more. 
Cost: varies per state, ~$140 Classic + RV Membership / $210 Premier + RV Membership
Benefits: peace of mind – towing, fuel delivery, extrication service, etc.
TSD Fuel Card / Open Roads
If you are running a diesel engine on your truck, or motorhome, a fuel card is a must! The TSD fuel card is a fleet card that gives you access to fleet prices on diesel. 
You will need your SSN to sign up since the fuel card will be used to pay, but your credit will not get pulled. This is not counting as a credit card on your credit journey! 
With the card in hand (shipped to you with an option for expedite shipping), you will be using the Open Roads app to find participating locations. Those gas stations offer fleet discounts of up to 60 cents on a gallon (generally 30 to 40 cents)! 
Always shop and compare other options on Gas Buddy, but we have found the fleet diesel prices to be extraordinary. We can save up to $60 on a full tank! 
While the program is free to join, there are two fees applied to your diesel purchase: a transaction fee of 45 to 65 cents (generally 60 cents) every time to fill up, as well as a 10% commission on your savings. If, on your $600 fill, you save $60 on your full diesel tank, you will receive a $54 discount and be charged a $6 fee. Your tank will have cost you $546, instead of $600.
With Open Roads, you are also guaranteed easy access to the pumps, since those are truck-catering gas stations. Note that you have to fuel in the back (truck) pumps, not the front (car) pumps. 
You will be saving a ton of time by skipping the pre-authorization at the truck counter. With the fuel card, you are considered part of a truck fleet and can fill up from the pump directly! 
Note that sometimes in 2022, Open Roads will start offering a gasoline card!
Cost: FREE with a 40 to 65-cent transaction fee with every fill, and 10% commission fee on your savings
Benefits: massive diesel savings, easy map in-app, faster fueling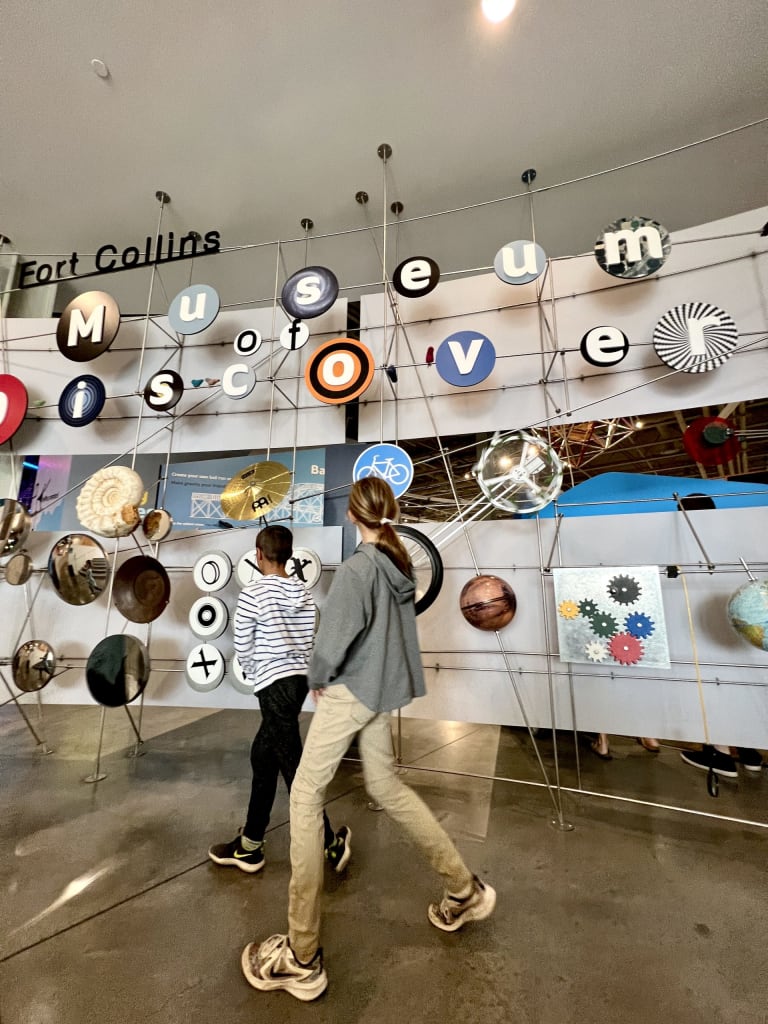 Many gas stations have a rewards program and I recommend joining as many as you can. They are generally free and can only amount to fuel savings!
Our favorite is the Love's Reward Card, because Love's offers awesome truck stations that will fit all RV sizes, as well as free boon docking nights on their gas station parking lots (you do not need to be a member to spend the night)! 
Based on how many gallons you fuel each month, you accumulate points with every fill and can redeem for free drinks, food, and merchandise. And anytime you fuel more than 50 gallons, you get a free drink at the store and a free shower. 
Cost: FREE
Benefits: earn points to be redeemed for drinks, food, merchandise, and showers
One of our favorite memberships on the road! The ASTC membership gives you access to hundreds of science museums around the country (and the world). 
Find the nearest ASTC-accredited museum near you and purchase a yearly membership. Check with them first, but it should include the reciprocity access to all other ASTC museums, giving you free access to any museum on the list, further than 90 miles from your home and home museum, 
Each museum has its own rules, but nearly all give you and three others, access to their museum free of charge. Often, the rule extends to two parents and all children under 18 in their families.  
We have visited an incredible number of museums thanks to our ASTC membership, and there isn't a better way to learn on the road. 
Cost: depending on your home museum, usually ~$100 / year
Benefits: free access to hundreds of museums (usually science) around the U.S.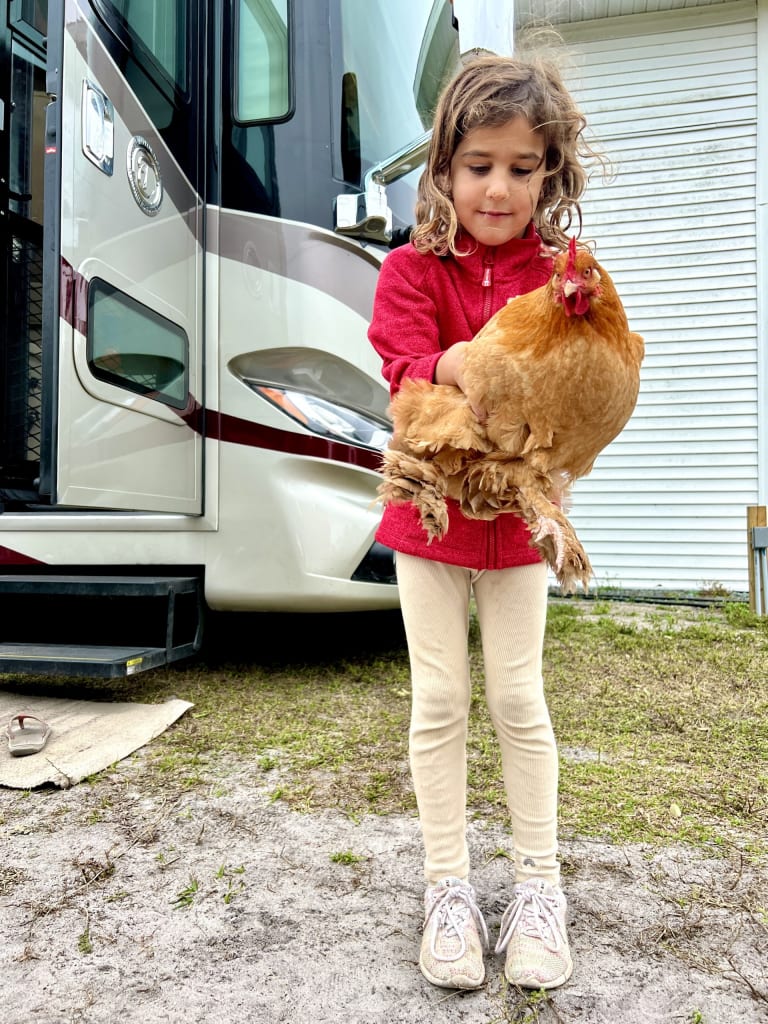 Not necessarily a membership, but definitely a pass worth its weight in gold for families traveling full-time – the National Park System annual pass! 
The NPS pass gives you free access to 430+ parks of the National Park System. That includes the 60+ national parks, as well as all national historical parks (favorite place to world school!!), national seashores, and more. 
The NPS Annual Interagency Pass costs $80 for the year. It is free for disabled people, as well as military families. If you have a 4th grader in the family, you can also receive a free annual pass, thanks to the Every Kid Outdoors program. Simply fill out the quick questionnaire online and print the pass to exchange against a physical card at any paid national park. 
Cost: $80 (or free with a 4th grader, military, or disabled)
Benefits: free access to 430+ parks of the U.S. National Park system
One last must-have membership for the full-time RVing family – this one is fun and brings you, and your loved one, peace of mind. If you are an RV family who loves the trails, upgrade your AllTrails app to the Pro version.
Not only does it let you download trail maps for offline use, you can also keep a loved one in the loop while hiking. 
We have had many hikes along the way, that felt a little more advanced than regular hikes, or more remote. A few of them, we started later in the day than we would have liked, or we forgot to mention where we would be to family and friends and found a lack of cell phone connection. With AllTrails Pro, we can set one person to receive our location anytime our cell phone connects to the network, after we check in to start a hike. The person is alerted if we go off-trail, or if we do not check-in by the time AllTrails assumes we should be done. 
Other fun features we love in the AllTrails Pro version: Apple Watch alert when we get off-trail (i.e., wrong turn – this one saved us several times!!), 3D maps, and no ads! 
AllTrails Pro is our favorite outdoor app, and a must-have paid upgrade for peace of mind! Even if you just use the offline maps, it will be completely worth it, as most national parks seem to be off-the-grid! 
Cost: $30 / year after a two week free trial
Benefits: download offline maps with GPS tracking ability, keep a loved one informed of your location and alerted in case something seems off
Must-Have Memberships For Full-Time Family RVing
These ten programs and memberships are must-haves for family RVings. They can amount to major savings if you camp every night, and/or bring you the peace of mind you need on the road. 
If you signed up for every single one, you'd be spending $1,185 up front – which will be offset by massive diesel savings if you get the diesel fleet card. Most programs break even within two to seven nights, with Thousand Trails outlying at 12 nights (or 20 if you get The Trails Collection), but with much larger long-term saving opportunities. 
Never purchase memberships that will put you in financial risk. However, if you are able to afford the nine premium programs in this list, you should be saving money in the long run! 
Let us know if you have more to add to the list. Feel free to reach out to me on instagram (@frugalforluxury) and I would be happy to check on referral opportunities for any of those memberships!